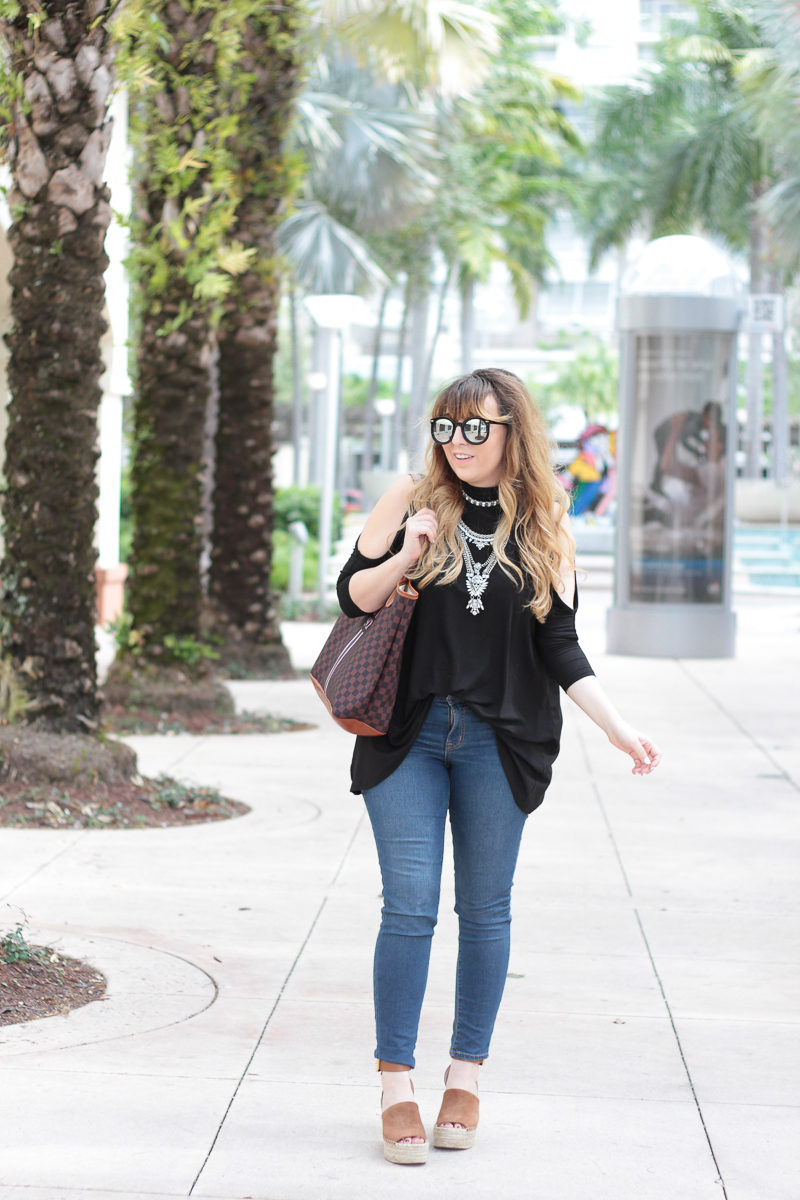 Shoulders are having a moment lately, aren't they? Off the shoulder, one shoulder, cold shoulder… I'm loving it all. I recently realized that I'm kind of lacking in the casual top department, so I've been on the hunt for easy tops for everyday that are still cool and on-trend. I spotted this cold-shoulder tunic top online for only $12! I mean, at $12, you just have to buy it, right? It's soft and stretchy, and super comfortable. The length is a little longer, so it goes perfectly with leggings too. (I can't wait to pair this top with leather leggings for a little dressier look!) I also think it would be great tucked into a skirt for a night out look, right? It's pretty versatile. I'd say it has all the marks of a good buy 😉
I decided to pair it with jeans, my favorite, favorite wedges right now and this choker/bib statement necklace that's been on MAJOR repeat lately. It's just such a great piece and you can wear the choker alone, or the longer part along, or it all together… I love a multi-functional accessory, that's for sure.
My mom and I headed out to shoot some cute looks last week in Midtown Miami, which is such a great area. SO MANY GOOD STORES! That Target ALWAYS has EVERYTHING. There's also a really good Nordstrom Rack there and a huge Homegoods.  I love that my mom works with me! My mom had a meeting so we took a little shoot break and grabbed lunch at a spot in Brickell, which was different.
Running around all day in these wedges, I can officially give them my seal of approval. THEY ARE SO COMFORTABLE. Like, seriously. You'd be surprised at how comfy they are! I've been eyeing them since last year and finally, FINALLY pulled the trigger. I know it's a bit of a splurge, but they're WORTH IT. I've seen a few girls post this dupe that's only $60, and while I'm tempted to scoop up the other colors in this style, I can tell by looking at them that they're not as comfortable. I think the extra $$ is worth it in this case.
Check out my casual everyday outfit below: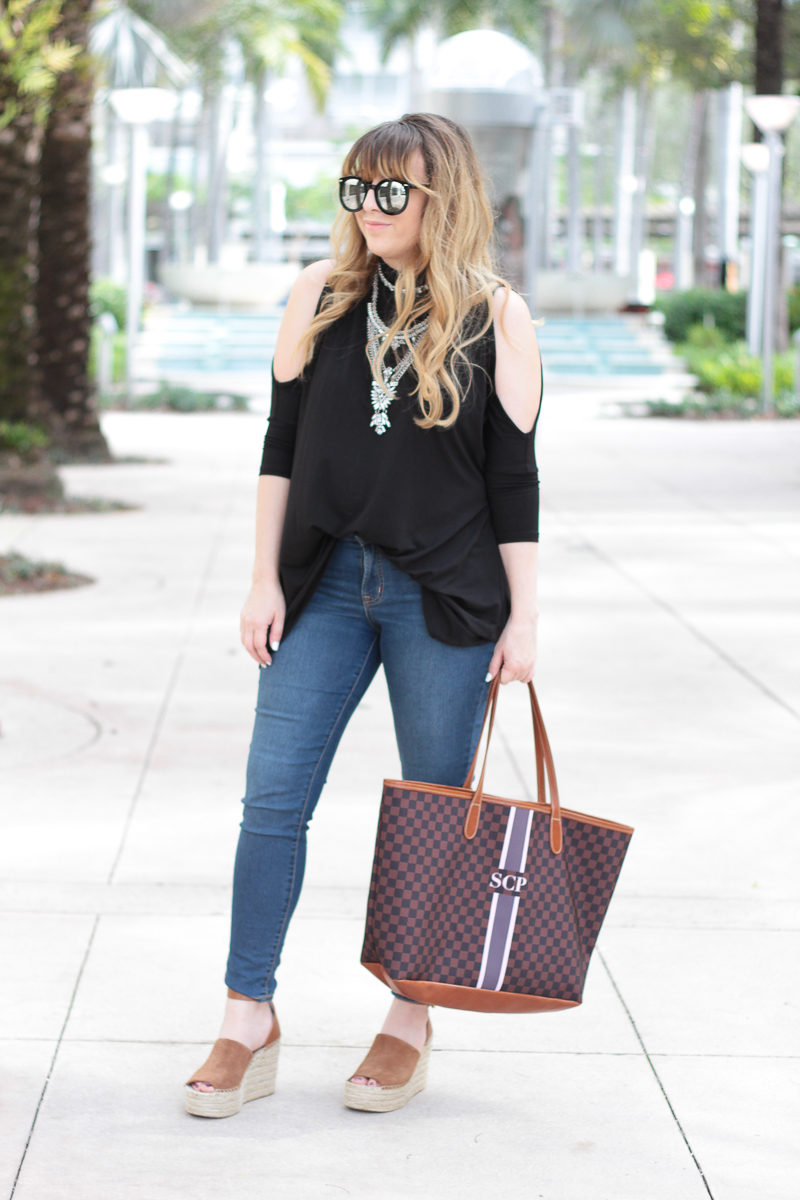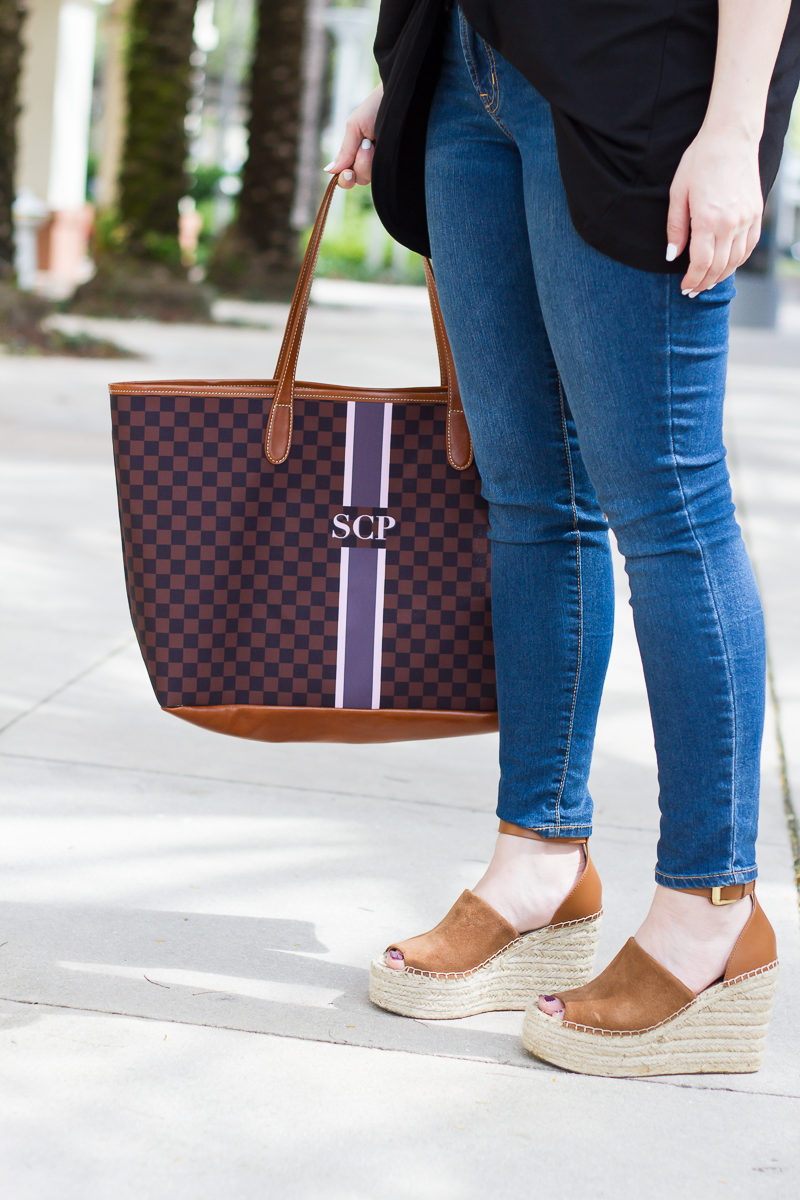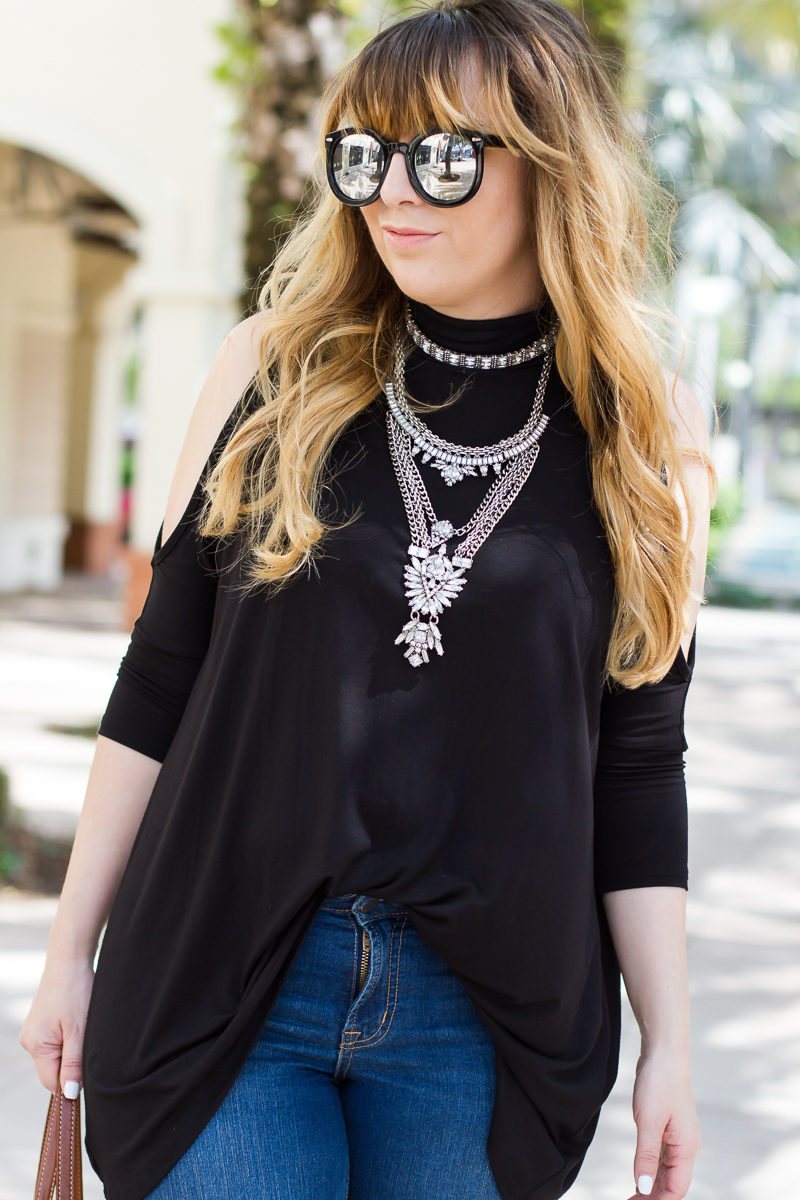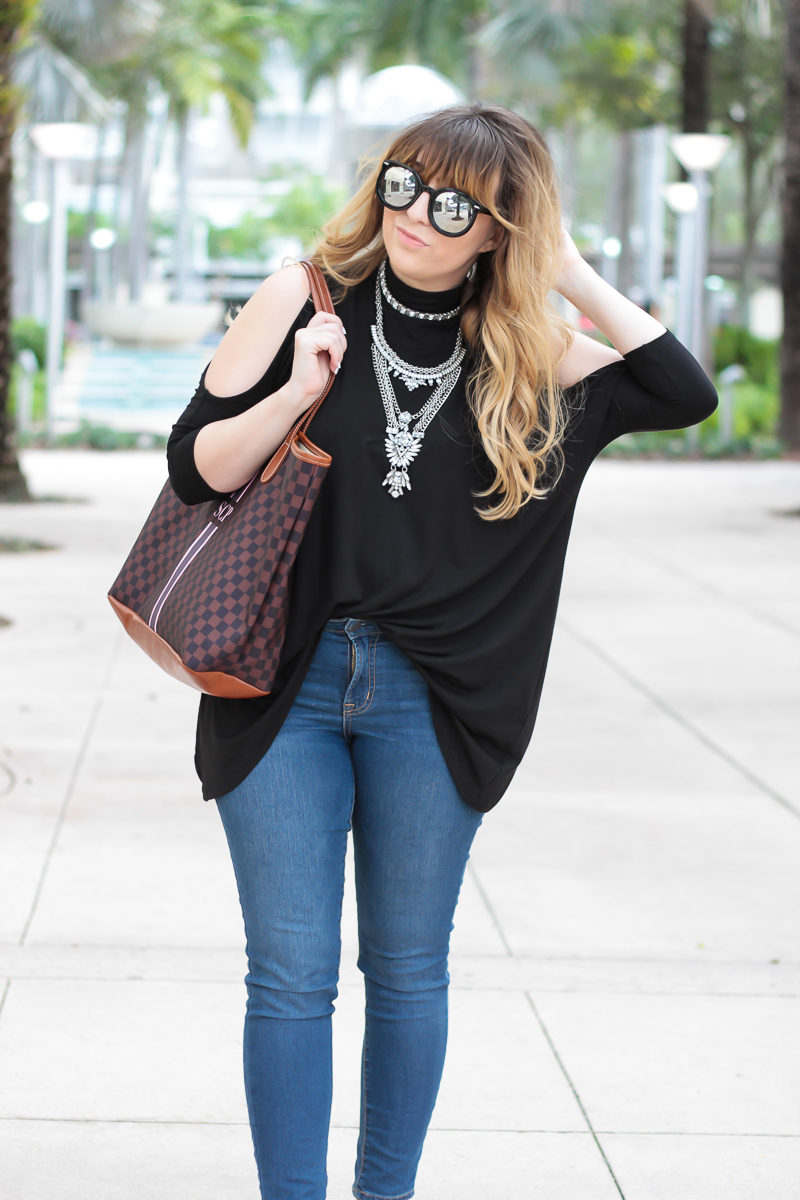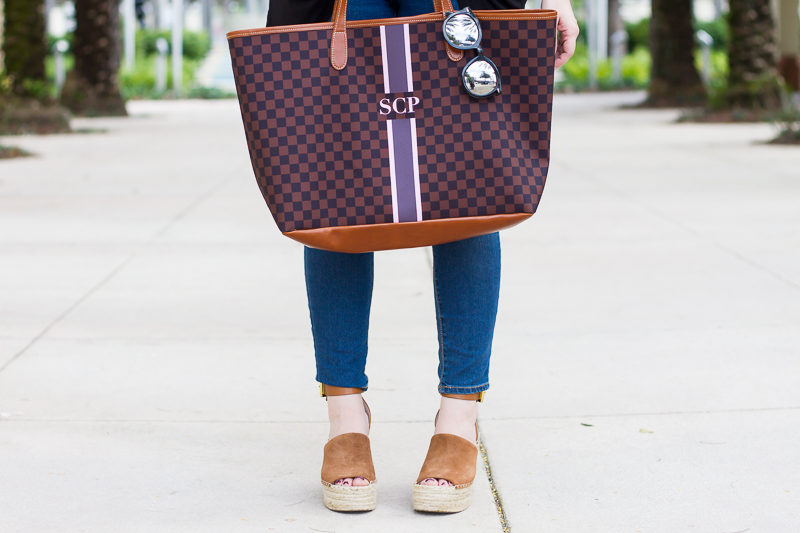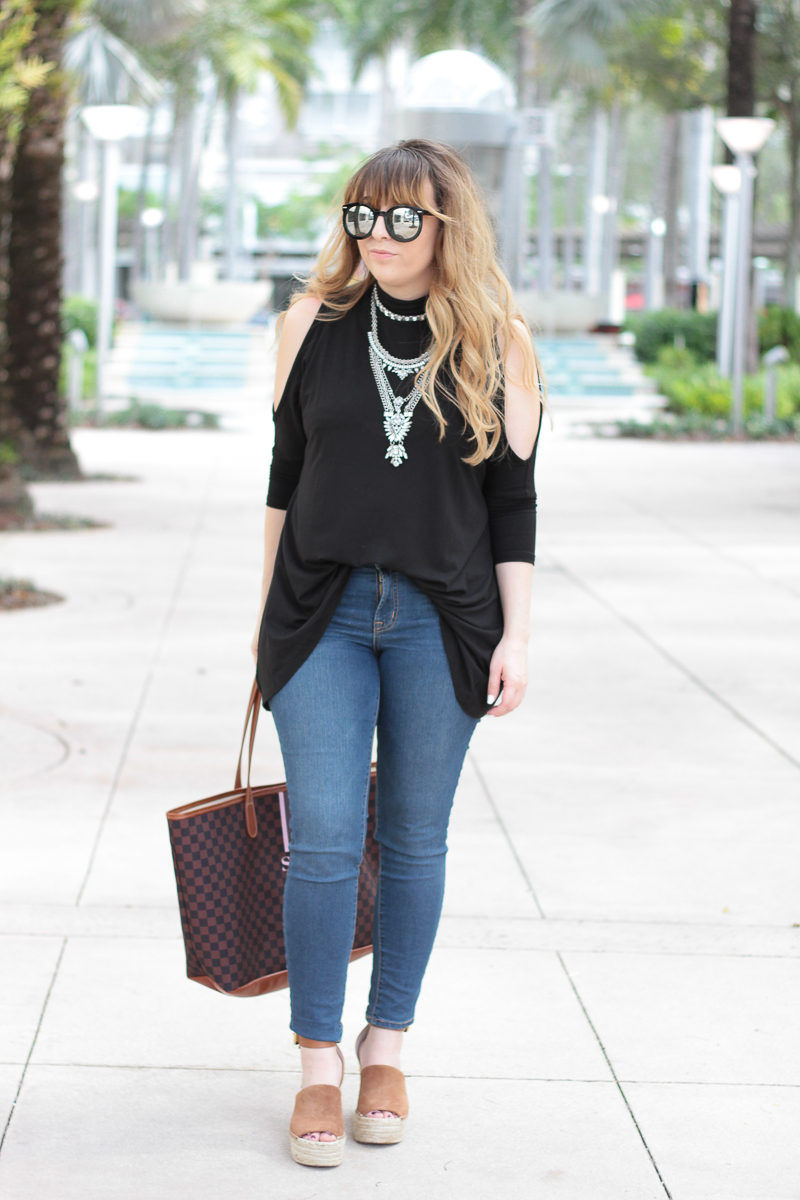 Thanks so much for reading! Hit the comments and let me know if you have these wedges, if you have the Steve Madden dupes and what you think of them, comfort-wise.