[envira-gallery slug="physicians-formula-mascara"]Guys. I've found it: the best mascara EVER. A mascara that has caused no less than 5 people to ask me if I'm wearing fake lashes. A mascara that gives me mile long, super full lashes. A mascara that I can only use 2 coats of and then have to stop, because my lashes starts to graze my eyelid and mess up my eyeshadow. Seriously.
What is this magical mascara, you ask? The Physicians Formula Eye Boost Instant Lash Extension Kit. (I know, it's a mouthful!) I've been using it the past couple of months, ever since I found the kit in my SBSCon giftbag. Let me tell you… my lashes have NEVER looked so amazing!
Basically, the kit comes with two tubes: a tube of mascara and a tube of fiber extensions.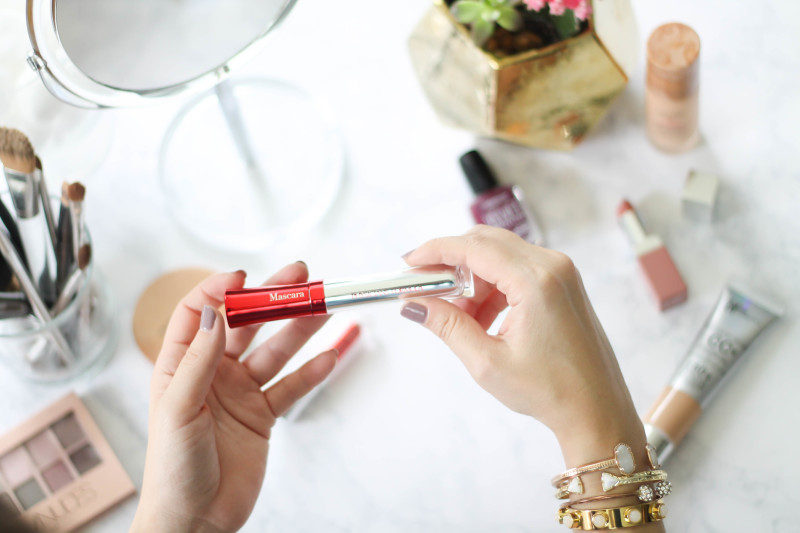 First, swipe on a coat of mascara. (BTW: bracelets are Kendra Scott, Kendra Scott, Baublebar, Baublebar)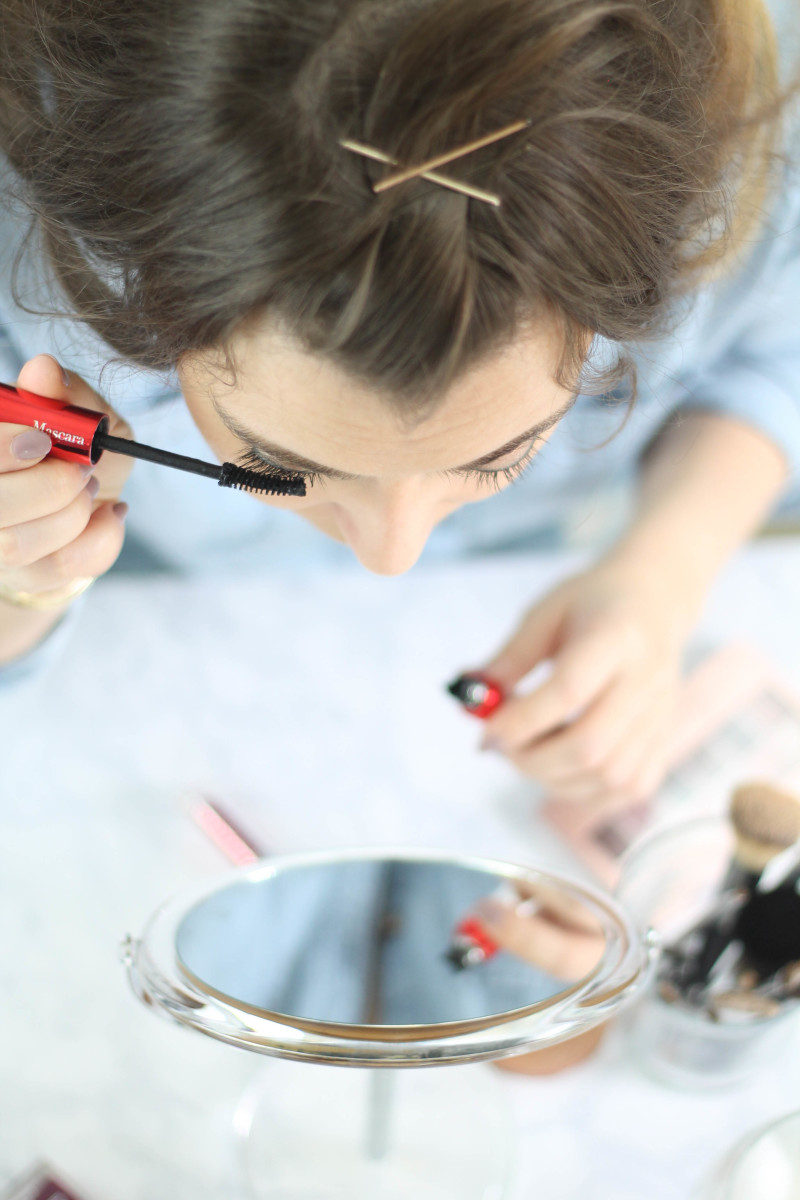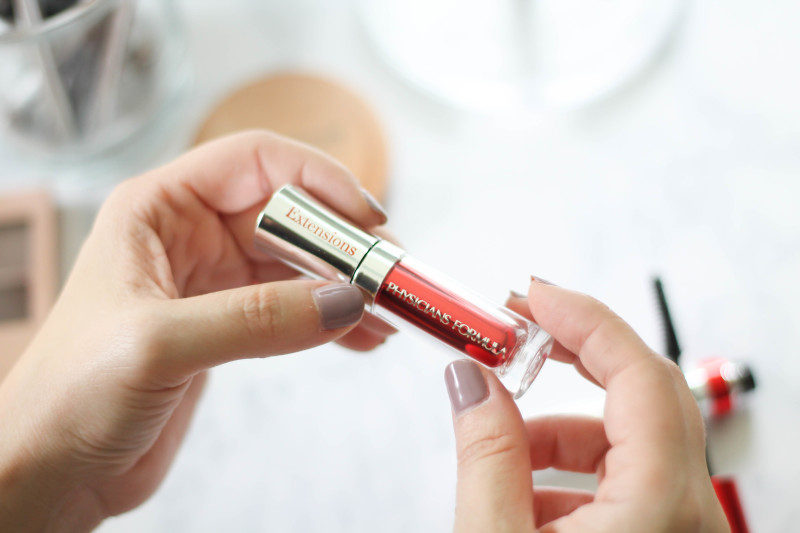 Next come the fibers! Carefully open the tube of fibers (they're very flaky and almost dusty!)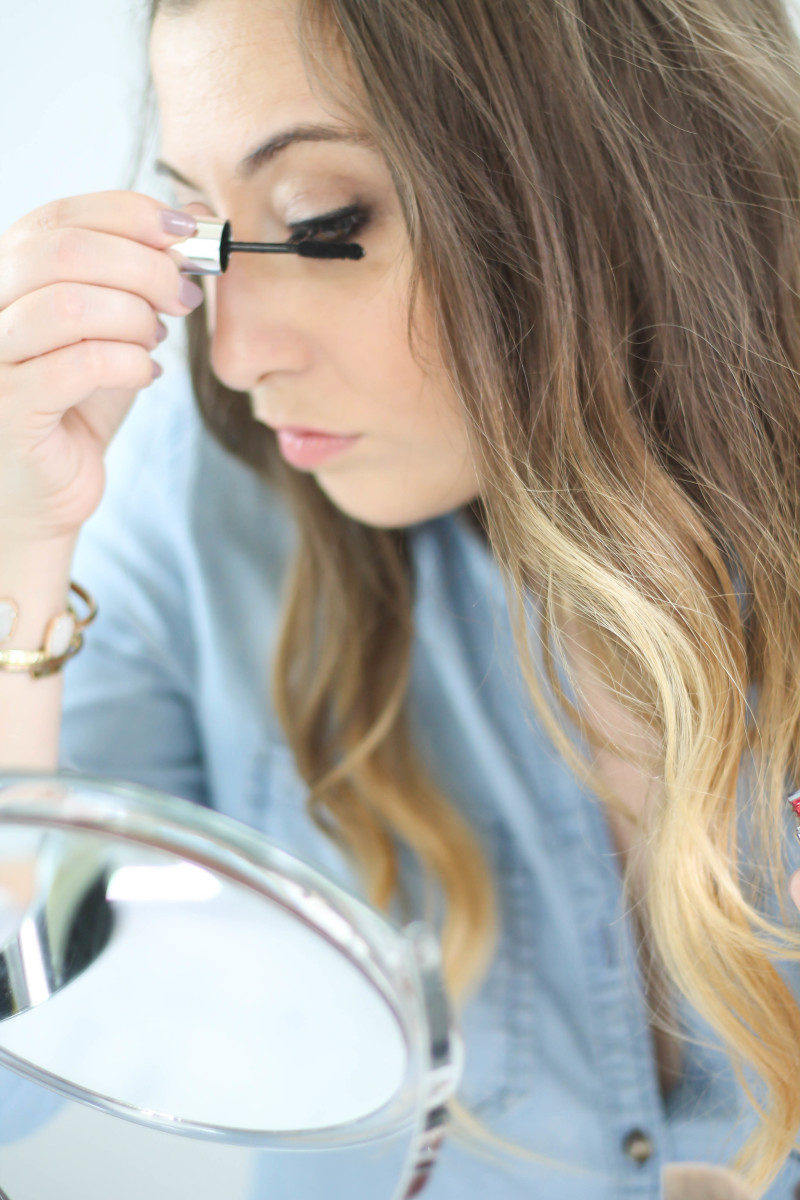 When swiping on the fibers, be careful NOT to start at the root, or the fibers will get in your eyes. Start halfway down your lashes. Apply one coat of the fibers and then follow with a coat of mascara to seal in. Repeat until you achieve the desired effect. (Seriously, after one coat, I can't keep going, my lashes are touching my eyelid.)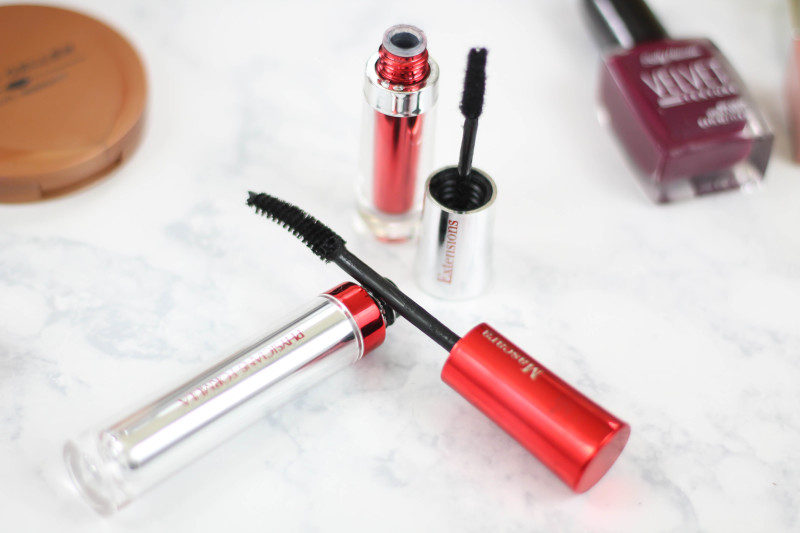 [envira-gallery slug="5022″] I love it! My lashes are super long, full and totally perfect all day long. At the end of the day, they're kind of flaky but that's literally after all day wear… I feel like I have that problem with ALL my mascaras.
A word of warning- do your eyes FIRST when you're wearing the lash extension kit; the fibers tend to flake on your face while you're applying them, so you'll want to clean up and do your foundation after. One friend who has tried this mascara out told me that she noticed the fibers flaking onto her cheeks throughout the day- I've NEVER had that problem, but thought I'd pass along the warning. If you wanted to explore other options then it's always worth checking out reviews and blogs like this Fahv one, as it explains the benefits of using an eyelash serum, if you think that could work best for you.
I definitely recommend the Eye Boost Lash Extension Kit! It's a really great mascara that makes your lashes dramatic and gorgeous. (BTW- IT'S ON SALE for $8.99!!) Tell me in the comments: have you tried it? Have you ever worn fake lashes? What do you think?
Photos by Hana from A Head Over Heels