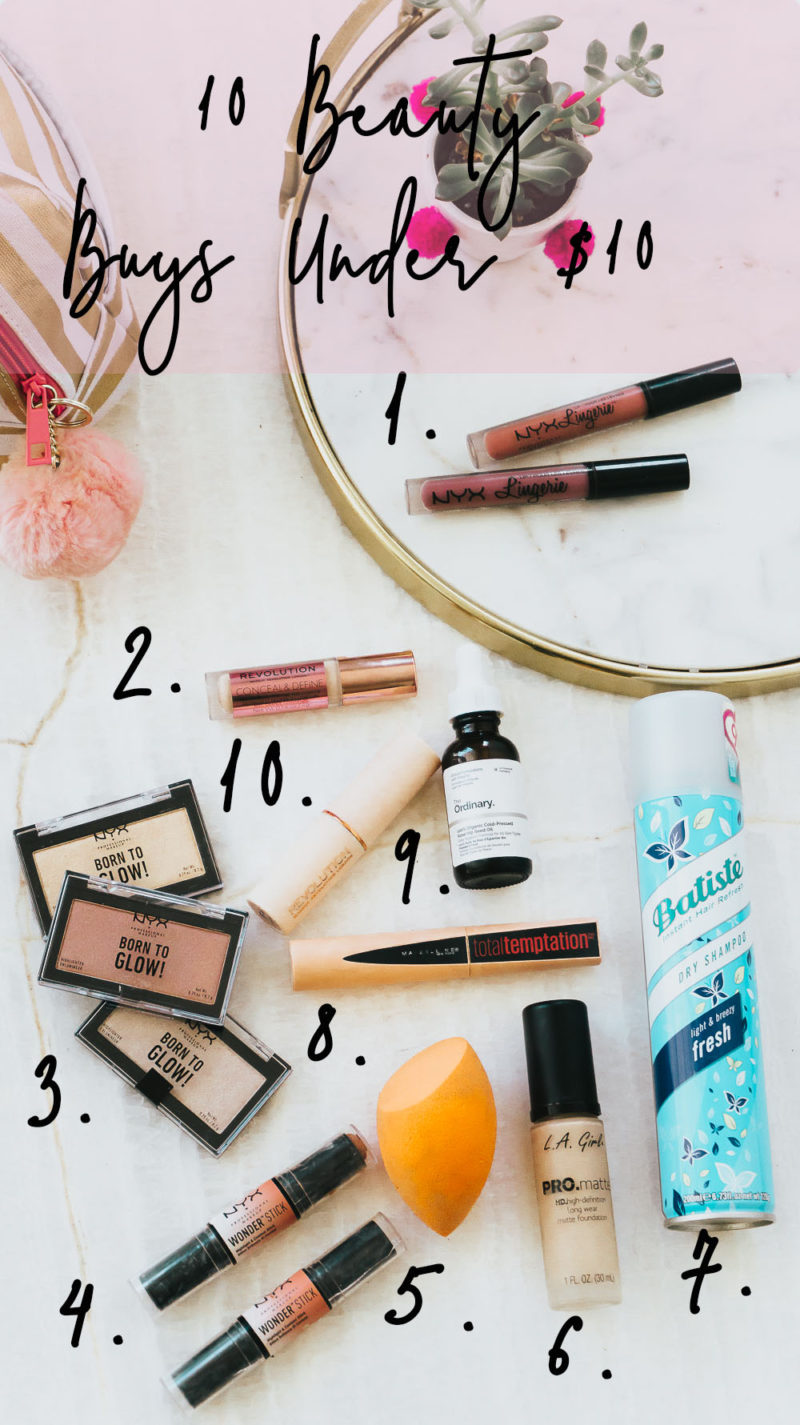 I feel like almost every amazing product I've heard rave reviews about lately has been crazy affordable. I'm definitely no snob when it comes to beauty. I love a great drugstore product. Prestige products are well and good, but there's just nothing like the thrill of an amazing beauty cheapie. My 10 beauty buys under $10 posts have always been some of my top posts… so I figured it was time for an update! Granted, there are a ton of great products under $20 or even under $15… but I feel like under $10 is the true challenge! I'm a bit of a brand loyalist– I love trying new products, but I also have my favorite brands that I gravitate towards. NYX Cosmetics is definitely one of those… I've also always been a big Maybelline fan, L'Oreal lover, and lately… a total Makeup Revolution fan girl! So, let's get into my faves!
If you want to see the other 10 beauty buys under $10 posts, find them: here, here, here , here
When I'm doing a nude matte lip, I always reach for the NYX Lip Lingerie liquid lipsticks. My favorite shades: Lace Detail, Push Up and Embellishment. These longwear matte lippies are only $6.99! (and ULTA is always doing buy one, get one free, or buy one get one 50% off, so you can really snag them for a steal.)
---
I just picked up this bad boy yesterday and test drove it yesterday and today… it's been called a dupe for the famous Tarte Shape Tape, for only $7. I've even heard a few gals with dry skin claim that they prefer this one to the Shape Tape, as its more hydrating. So far, I've been impressed with the coverage and wear, but I'll check in at a later date.
---
3. NYX Born to Glow Highlighters 
I am obsessed with highlighters right now… there's nothing I love more than a gorgeous, glow-y complexion! The NYX Born to Glow Highlighters have really been impressing me… they're silky, blendable and look so pretty on the skin. I've even been popping them on my lid instead of eyeshadow the last few weeks! These babies retail for $9.99 for the singles and again… you can totally grab them BOGO at ULTA on the regular. I've tried all the shades and I think my favorite is 'Stand Your Ground'.
---
I love the NYX Wonder Stick! It's perfect to quickly and easily contour your face. It blends easily and gives the perfect amount of definition. Cream contours can definitely be intimidating, but I think this product really makes it straightforward. I don't always use the highlight side, but when I do, I think it does a pretty great job. OK, so, oddly enough, the Wonder Stick is $11.59 at ULTA, but $7.59 at Target. (So… it only gets to be on this list if you buy it from Target haha!) However, if you get it at ULTA, you can do a BOGO 50% off… so maybe worth it?? Depends on what else you're getting, I suppose!
---
I love this makeup sponge… I use it instead of a Beauty Blender. They come as singles or in packs of 2! These are a makeup bag staple for me, definitely. In fact… excuse my photos, I obviously need to replace mine haha! These makeup sponges are only $5.99 for the singles or $10.99 for the pack of 2.
---
I picked this foundation up after hearing so many rave reviews about it on YouTube. This $9 matte foundation is a great full coverage option that is longwearing and looks great on the skin. I love it when I'm trying to get a nice, matte look.
---
This is the Holy Grail of Dry Shampoos, for sure. I've tried basically every dry shampoo and I feel like this is truly the only one that really lets me skip washes and still keeps my mane looking fresh. We go through a can a week at my house! My sisters all use it too! It comes in different scents, but my favorite is the 'fresh' scent.
---
I am a mascara junkie and am constantly trying new ones. I love the Maybelline Total Temptation mascara! I think the brush is great, it does a good job of getting all the little lashes and delivers volume and length. Plus, it's only $9.49.
---
I am obsessed with face oils right now, and my go-to is The Ordinary 100% Organic Cold-Pressed Rose Hip Oil. I use it as the final step in both my morning and evening routine. It has anti-aging properties and helps reduce the appearance of fine lines, wrinkles, and discoloration. I love The Ordinary… it's an amazing line of basic products that are priced fairly to call out the astronomical prices the beauty industry charges for these uber affordable elements, like Vitamin C, Retinol, or Rose Oil. The Rose Hip Oil is only $9.80!!
---
I picked this $9 foundation up yesterday after hearing rave reviews about it online! It's supposed to be a dupe for the La Mer stick foundation and so far, I think it's pretty great. Good, full coverage and a satin finish. I'll give a full report after wearing it a bit more, but for now, I think it's an amazing beauty buy!
---
Check out some more favorites below: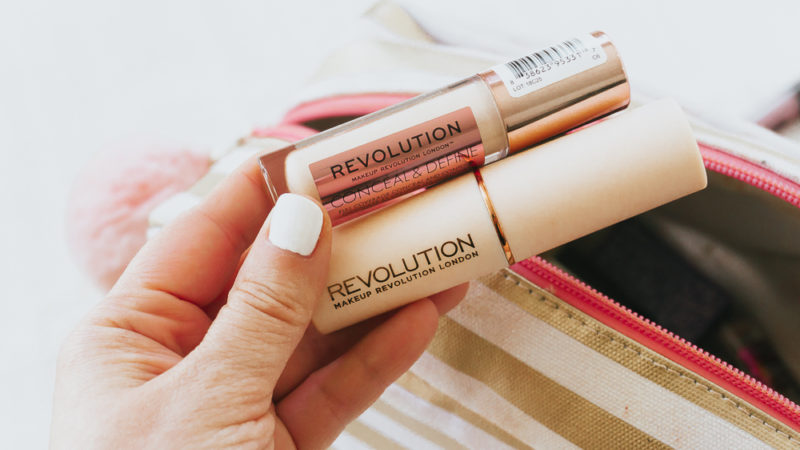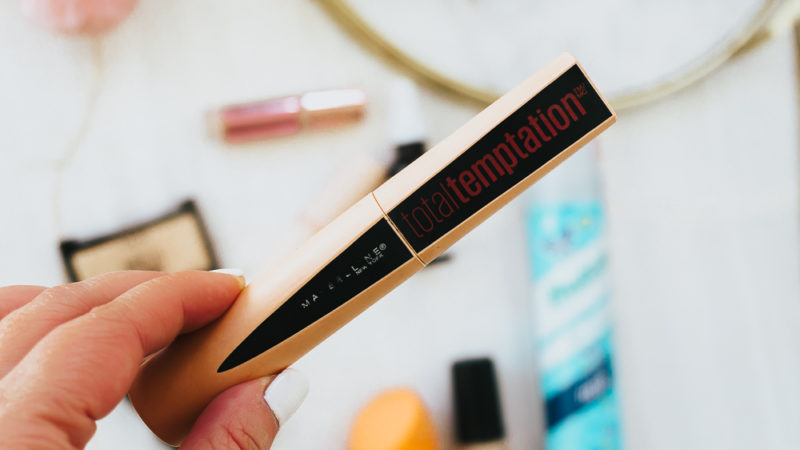 How about you– I'd love to know, what are your favorite beauty buys under $10?? Hit the comments and let me know!
xo Steph