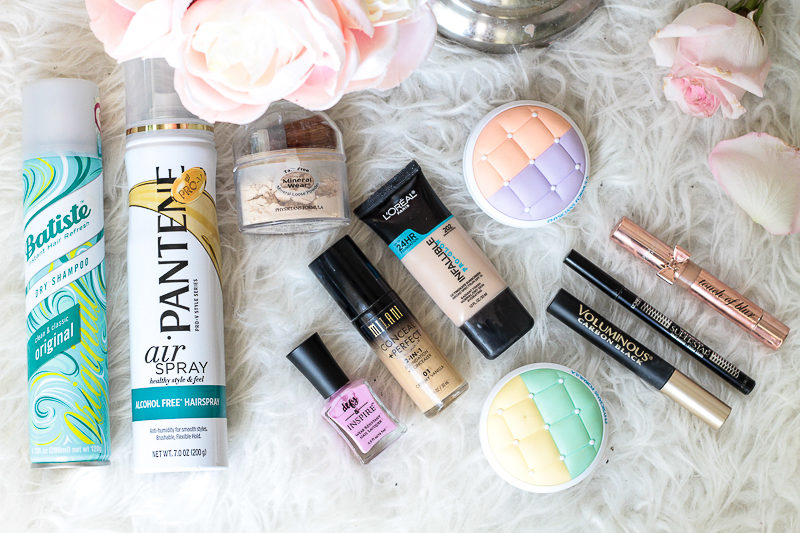 Click the products in the layout to shop!
It's been awhile since I've shared my favorite affordable beauty buys, so thought I'd dump out my makeup bag today and share 10 spring beauty buys that I'm loving right now. Oddly enough, it seems they're mostly Physician's Formula and L'Oreal products, which was totally unintentional. I suppose I'm brand loyal! I've been using these products for a few weeks or months in many cases and have come to depend on these cheapies. (I've always loved a good beauty cheapie!) I feel like Mondays should be Makeup Mondays, shouldn't they? HAHA!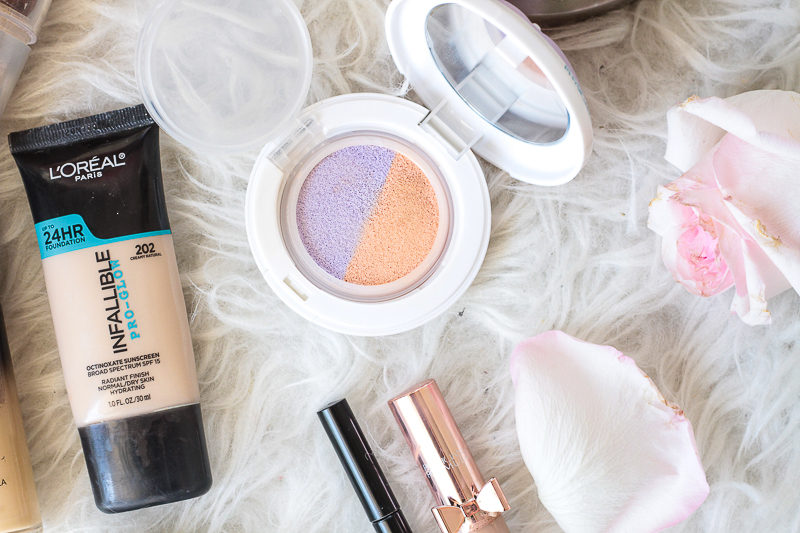 Those are some of my current favorite affordable beauty products. I am forever testing out new goodies, so if you have any recommendations, please, let me know, I'd love to try them! If you've tried any of these products, what do you think? Are you into them? Any favorites here? Let me know in the comments!