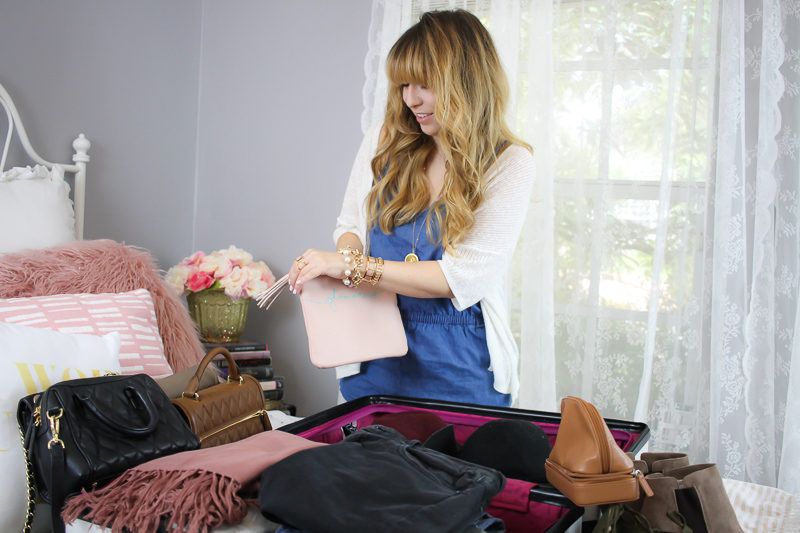 Hey babes, hope you had a WONDERFUL weekend! If you follow along on Instagram or Snapchat, you know that I jetted off yesterday morning to Boston with a few of my blogger girlfriends (Nina from The Law of Fashion, Jaime from Sunflowers and Stilettos and Lawren from Saltwater & Stilettos)  for a week of fall leaves and sightseeing.
Packing for this trip was REALLY exciting, but also really overwhelming… my first chance at some FALL WEATHER! I went on a rampage, ordering pretty dresses and cozy knits in autumnal tones and, not gonna lie, ended up bringing 2 huge suitcases. (Spoiler alert: we all did. WE ARE TRAVELING WITH 8 LARGE SUITCASES. Stay tuned to see how we fit it all into a rental car…lol!)
Bring on the over the knee boots and blanket scarves! (I'm going to be alternating between this pair and this pair!) This Miami gal is ready for some chilly weather. I can't wait to wear this comfy turtleneck in Nantucket, this amazing romper for a dinner out, and this adorable cape that basically feels like the world's coziest blanket. Here's a peek at a few of the pieces that you'll be seeing on the blog over the next few weeks:

I'm so grateful for this little getaway with my gal pals! September has been so stressful; between redesigning my blog, fighting the flu, to bouncing back from all the travel of the summer, I've definitely been feeling the pressure. When Nina suggested a little trip, I jumped at the chance to be in a climate in which I could throw on my brand new over the knee boots and wear a proper sweater without breaking into a sweat.
All the travel and stress… I'm in need of a detox, for sure. My anti-residue moment? Dry shampoo buildup. I've been so busy I've basically not even been washing my hair and living on dry shampoo. The result? No bueno. I really wanted my hair to be in tip-top shape before heading to Boston, so I used the Neutrogena Anti-Residue Shampoo weekly treatment.
LOVE this treatment! After using it, my hair felt soft and clean and had a ton of body. I really liked the clean fresh smell, nothing too strong… just… clean. (Can't stop touching it!) It's gentle and totally safe for color treated hair, which is always a concern. To check out more info about the Neutrogena Anti-Residue Shampoo treatment here. BTW– if you want to win your very own shampoo treatment, you can enter on Instagram! Just upload a photo of yourself and YOUR anti-residue moment, tag me, and #byebuildup and you're good to go!
Check out some of the goodies I packed for my trip: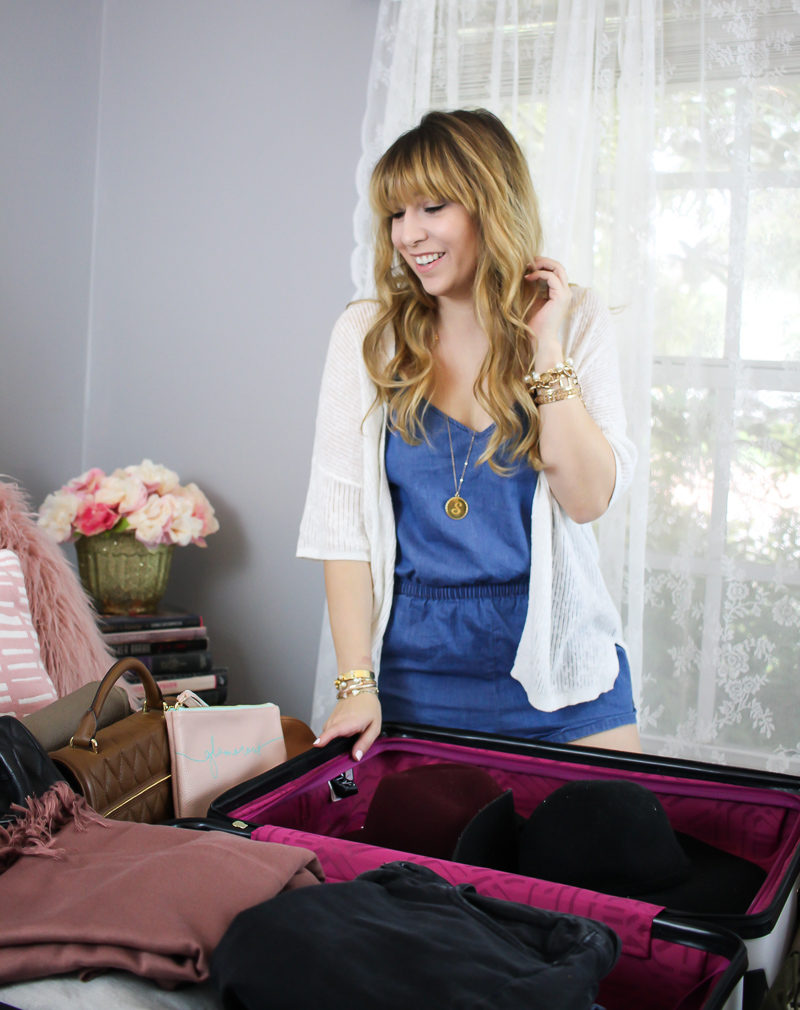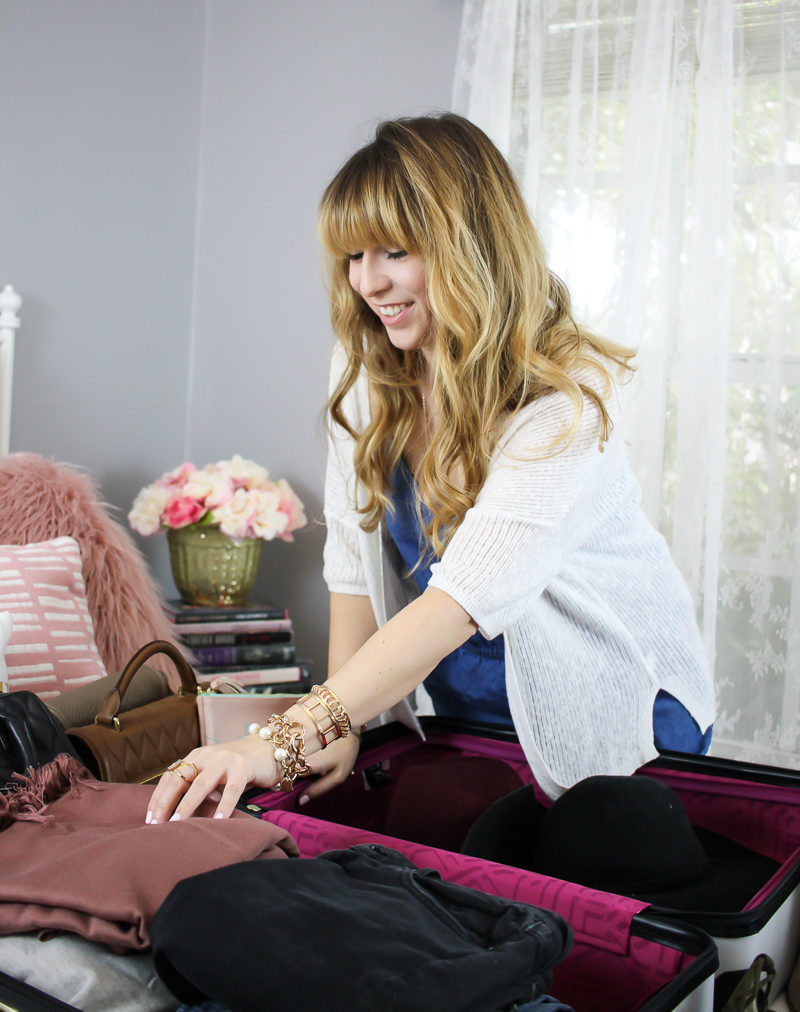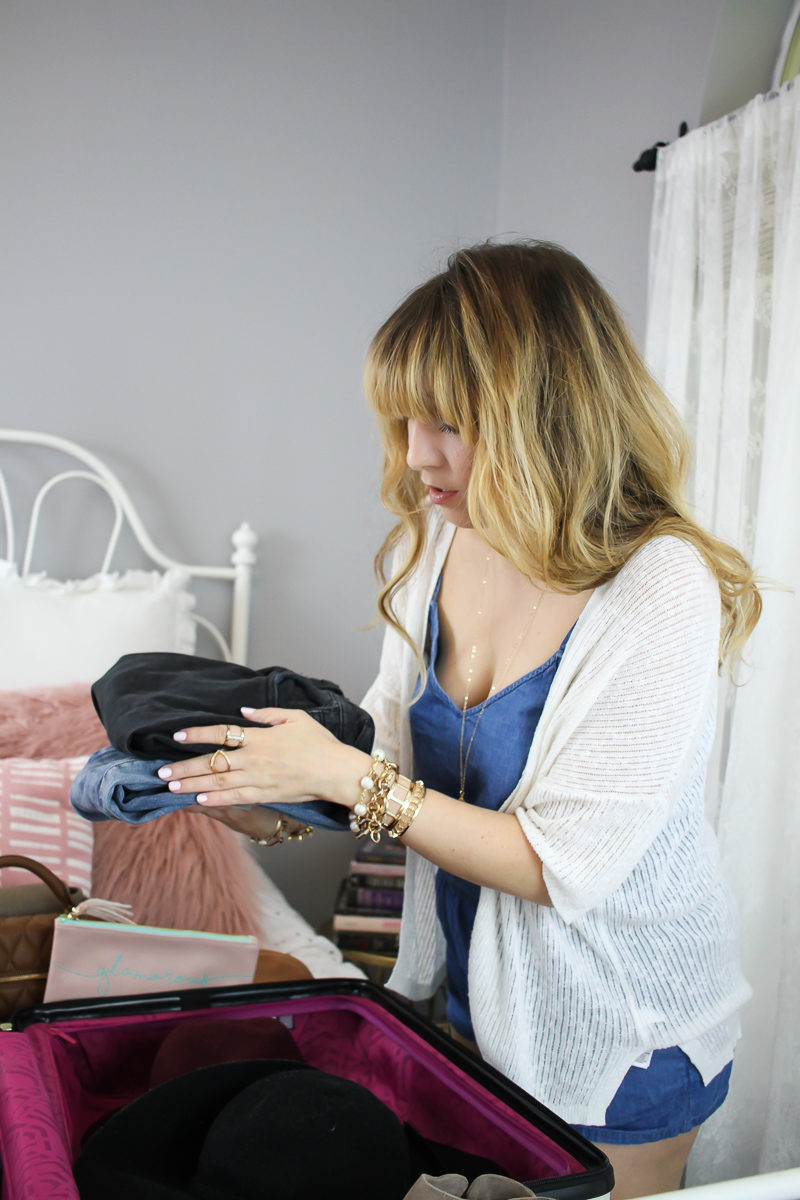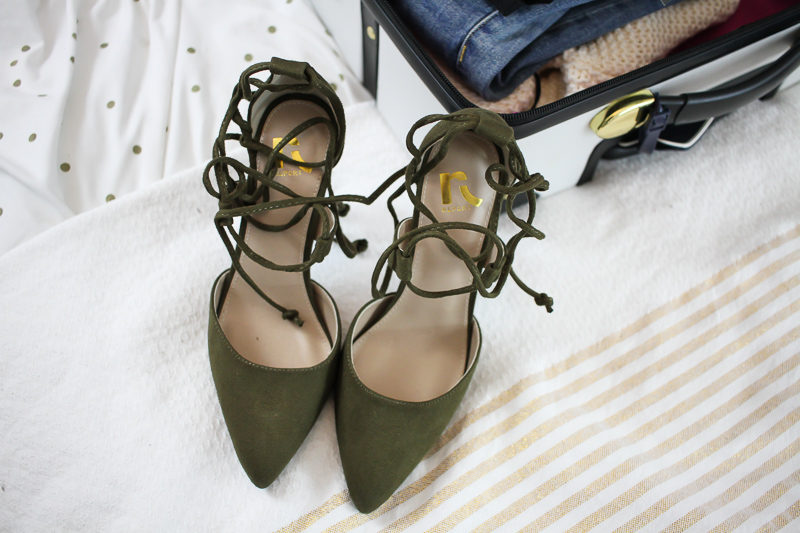 Pearl Bracelet | Bracelet Trio Set | Neutrogena Shampoo
Thanks so much for reading! By the way– I'd love to hear your Boston recommendations! Any good restaurants or things we should see? Tell me in the comments!
This post was sponsored by Neutrogena as part of an influencer activation for SheSpeaks. I am disclosing this in accordance with the Federal Trade Commissions (FTC) guidelines concerning the use of endorsements and testimonials in advertising. I received complimentary products to facilitate my review.