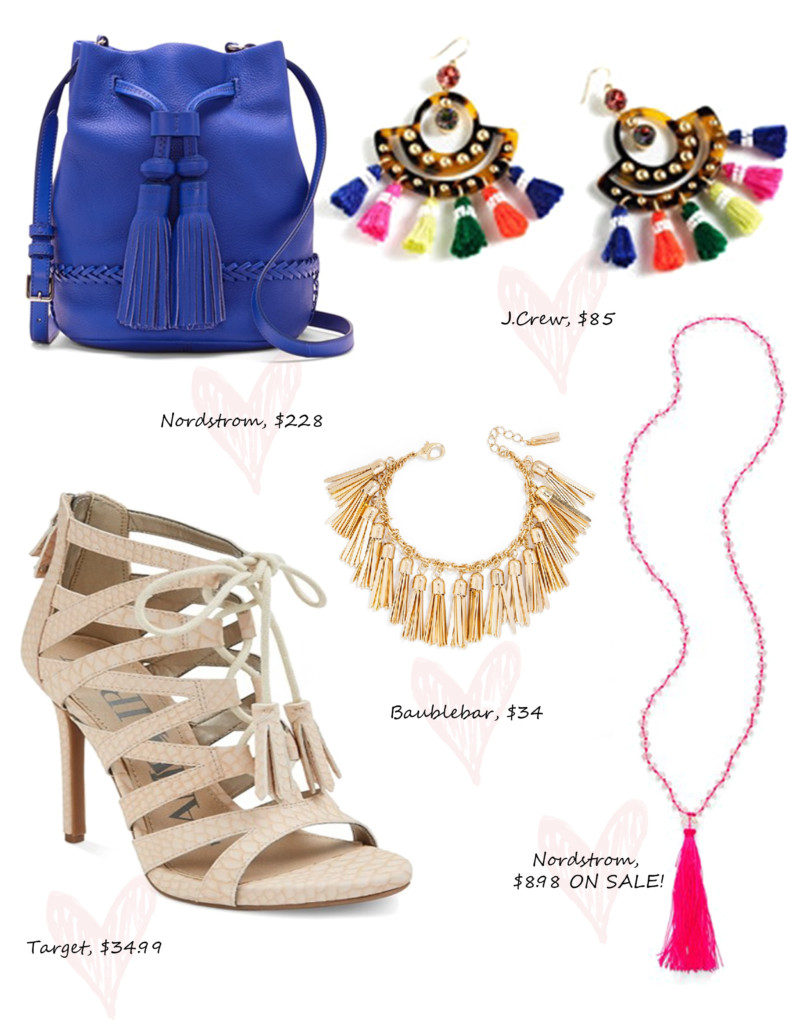 Bag: Nordstrom | Earrings: J. Crew | Bracelet: BaubleBar | Necklace: Nordstrom | Shoes: Target (I actually have these and LOVE THEM!)
Unless you've been living under the proverbial rock, fashionwise, you've no doubt seen the sudden explosion of the tassel trend. Boho chic has really blown up in a way that fashion insiders have been predicting for months. Suffice it to say, I was not initially on board. My personal style leans heavily towards anything glam or sparkly (SURPRISE, SURPRISE!) and, until recently, boho doesn't usually go that way. I love that the trend has taken a decidedly GLAM turn and now? I'm a believer. I'm so excited for the new styles this summer, and since I'll be traveling quite a bit, it's the perfect time to play with the trend.
The biggest boho chic trend I'm craving lately is anything with tassels. Tassel earrings, tassel clutches, tassel shoes… I want tassels ON EVERYTHING. The tassel trend is playful and fun, but also cool and a little but funky. Check out some of the great tassel pieces I've scouted out and tell me in the comments: how do you feel about the boho chic trend? 
Shop Tassels…