Amazon is basically THE place to get anything you could possibly want, so it stands to reason that it's also the ultimate gifting destination over the holiday season. Fast shipping, great prices, and endless options for great gift ideas… it's the definition of a one-stop-shop. You know that I'm a mega Amazon fan any day; even more so while I'm doing my Christmas shopping. I get it though– digging through pages and pages of Amazon finds can be daunting. To make it super easy, I've put together the ULTIMATE Amazon gift guide to the BEST Amazon gifts– gifts for women, gifts for men, and even stocking stuffers!
I went through and created some super niche gift ideas for everyone on your list. (THERE ARE SO MANY!) Whether you're looking for gift ideas for the workout junkie, the jetsetter, the coffee lover, the beauty queen (whose been eyeing those mulberry silk pajamas), the hostess… my niche gift guides are super-specific and full of amazing gift ideas!
Keep in mind– many of the more general guides I chose the pink or white or "girly" color options, but most have masculine colors available too! (My Jetsetter guide, etc.)
For even more inspiration, make sure you check out my Amazon storefront!!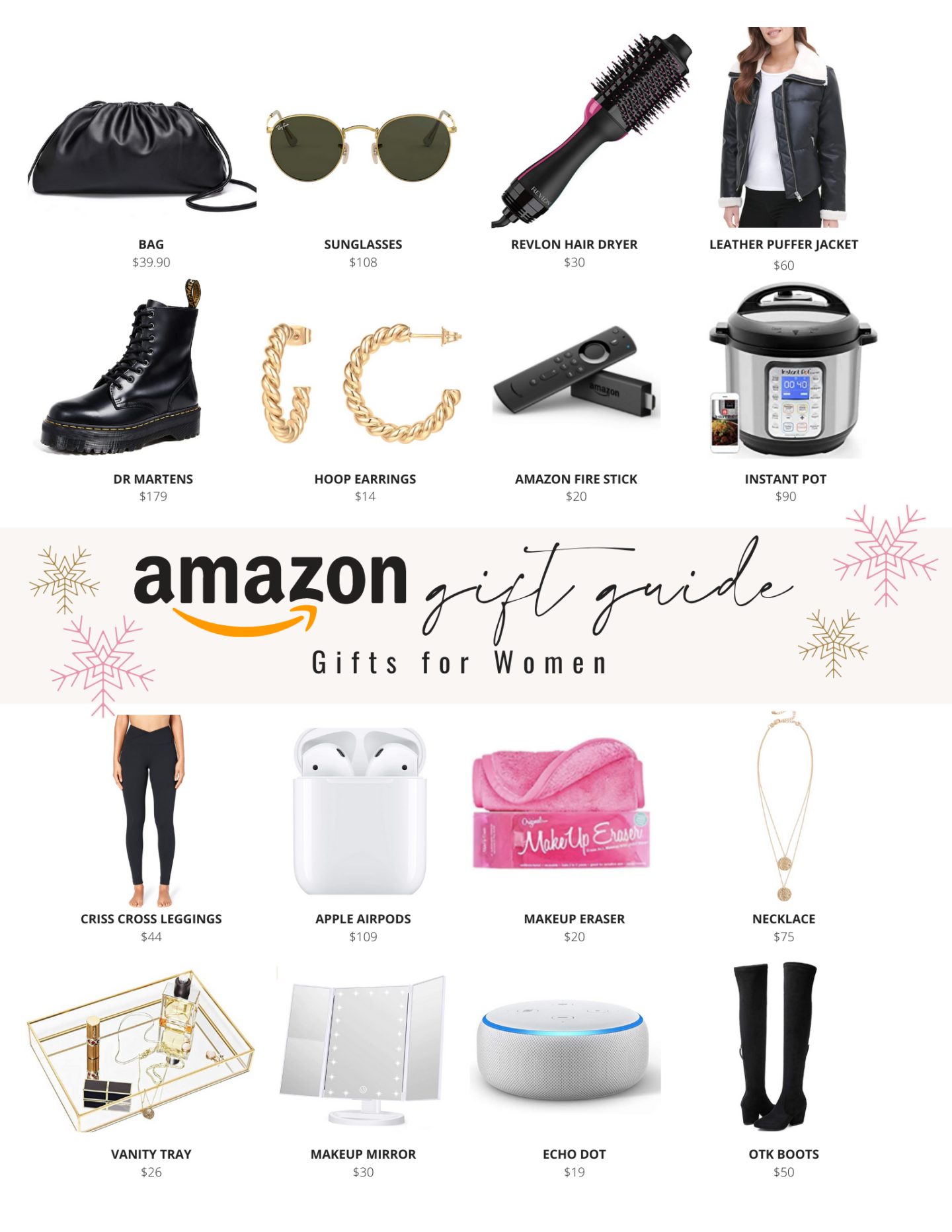 Bag • Sunglasses • Revlon Hair Drying Brush • Leather Puffer Jacket • Dr Martens • Hoop Earrings • Amazon Fire Stick • Instant Pot • Leggings • Apple Air Pods • Makeup Eraser • Layered Necklace • Vanity Tray • Makeup Mirror • Echo Dot • OTK Boots •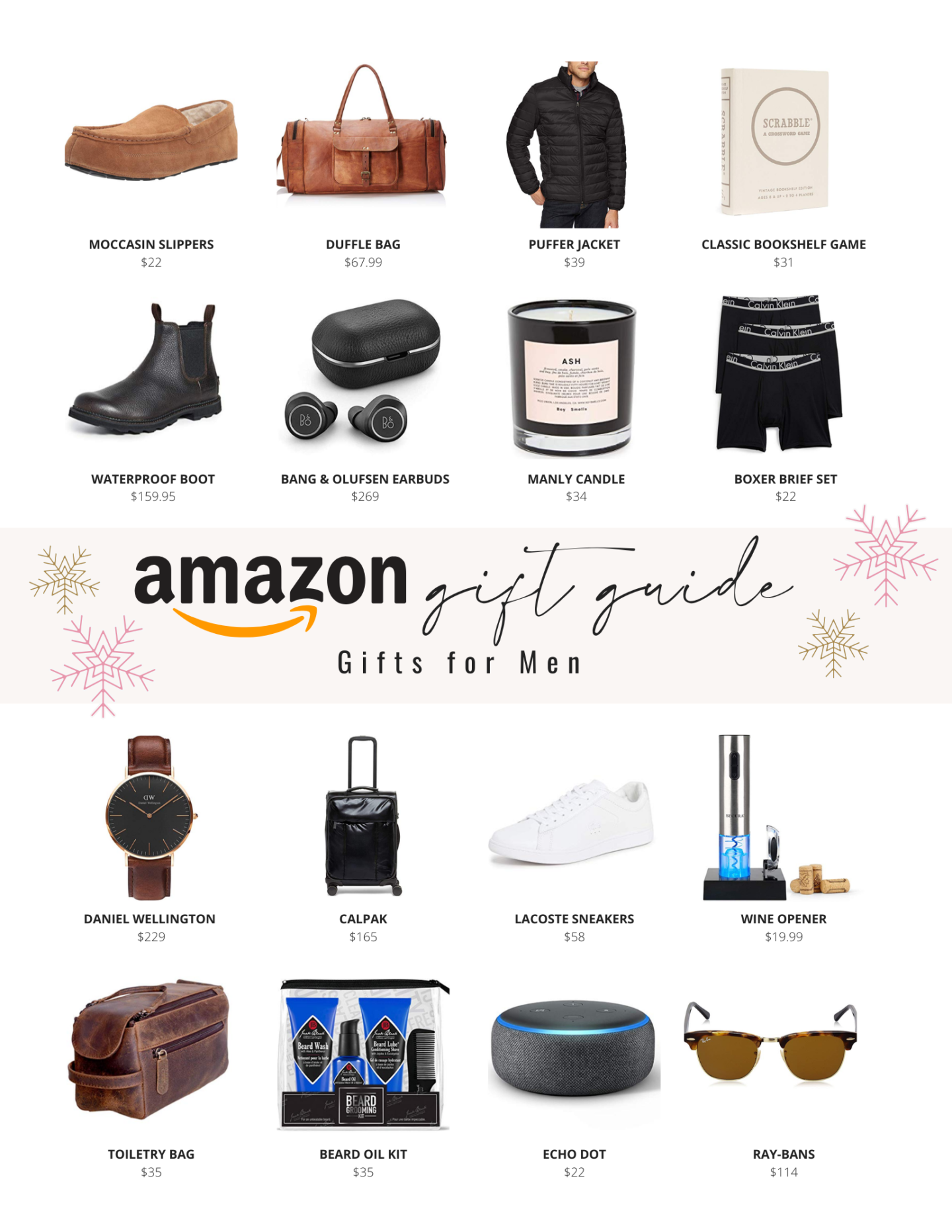 Moccasin Slippers • Duffle Bag • Puffer Jacket • Classic Bookshelf Game • Waterproof Boot • Bang & Olufsen Earbuds • Manly Candle • Boxer Brief Set • Daniel Wellington Watch • Calpak Suitcase • Lacoste Sneakers • Wine Opener • Toiletry Bag • Beard Oil Kit • Echo Dot • Ray-Bans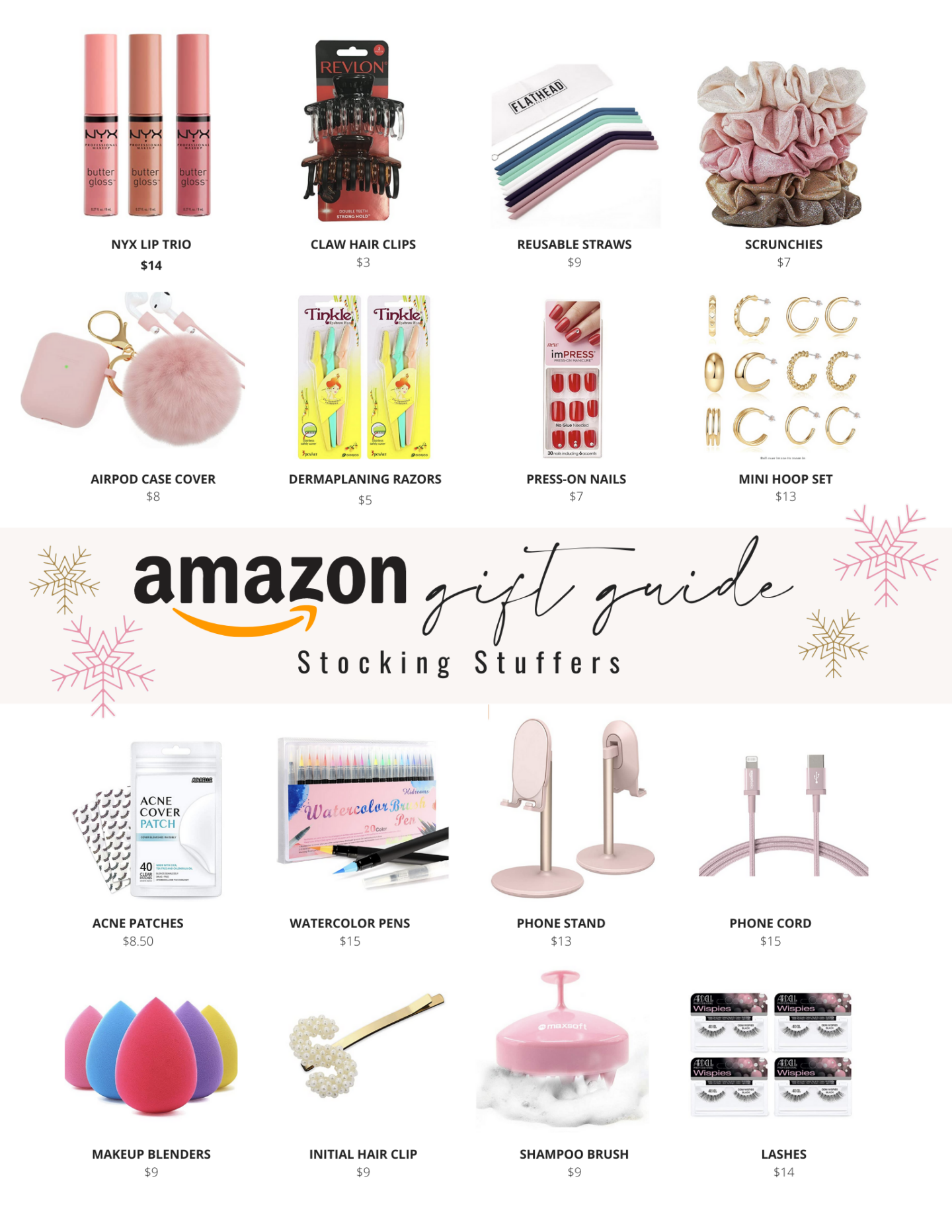 NYX Butter Gloss Trio • Claw Hair Clips • Reusable Straws • Scrunchies • AirPod Case Cover • Dermaplaning Razors • Press-On Nails • Mini Hoop Set • Acne Patches • Watercolor Pens • Phone Stand • Phone Cord • Makeup Blenders • Initial Hair Clip • Shampoo Brush • Lashes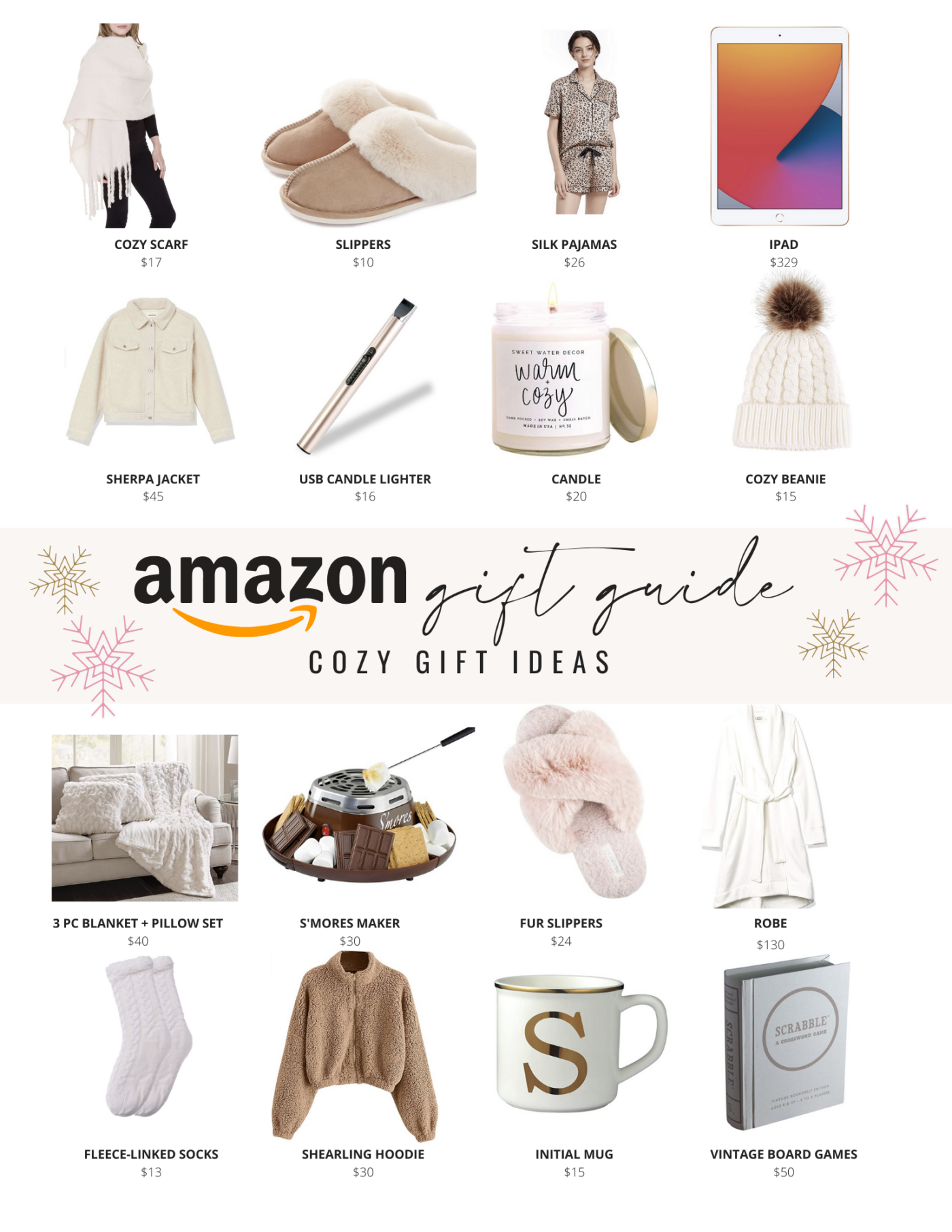 Cozy Scarf • Slippers • Silk Pajamas • iPad • Sherpa Jacket • USB Candle Lighter • Candle • Cozy Beanie • 3PC Blanket + Pillow Set • S'mores Maker • Fur Slippers • Robe • Fleece-lined Socks • Shearling Hoodie • Initial Mug • Vintage Board Games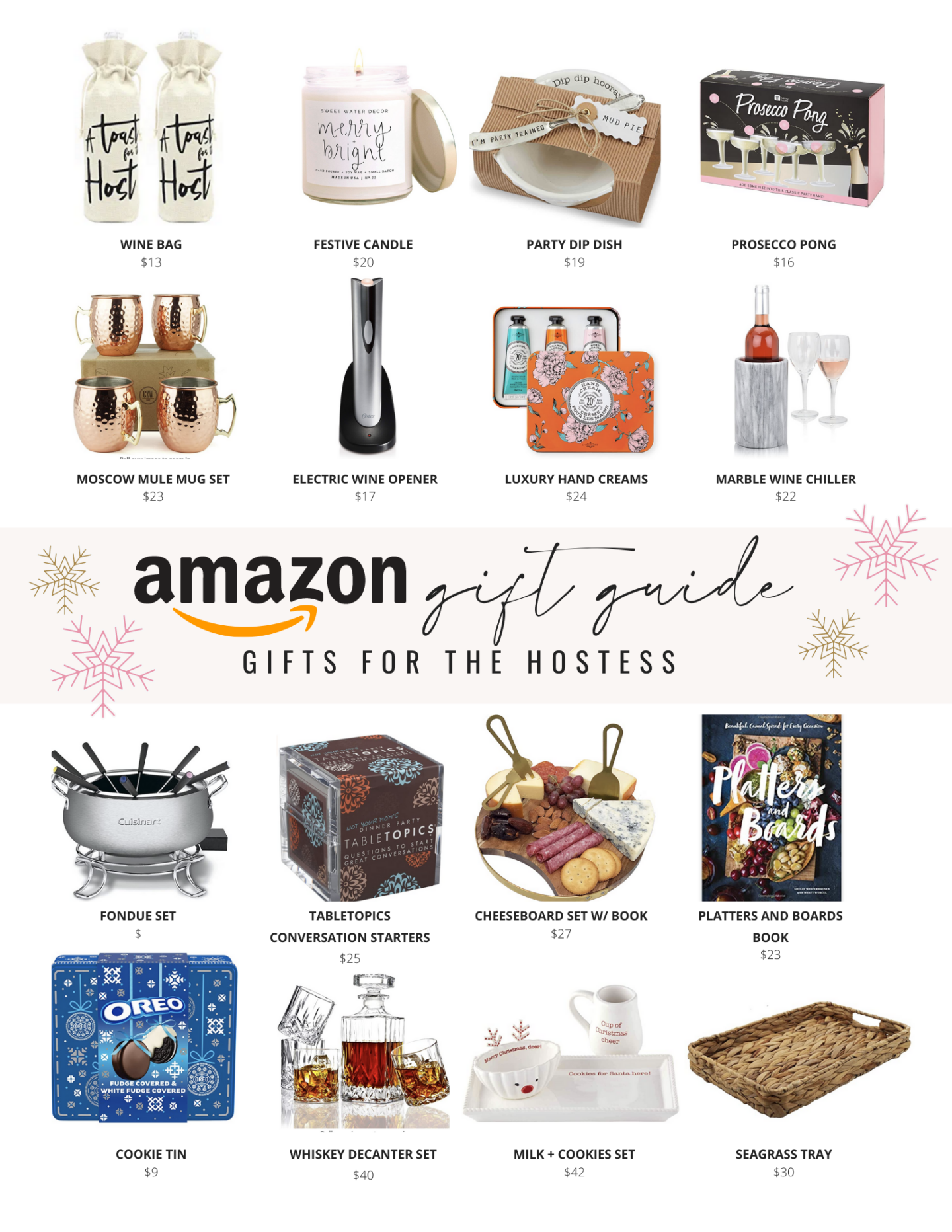 Wine Bag • Holiday Candle • Party Dip Dish • Prosecco Pong • Moscow Mule Mug Set • Electric Wine Opener • Luxury Hand Creams • Marble Wine Chiller • Fondue Set • Tabletopics Conversation Starters • Cheeseboard Set w/ Book • Platters and Boards Book • Cookie Tin • Whiskey Decanter Set • Milk + Cookies Set • Seagrass Tray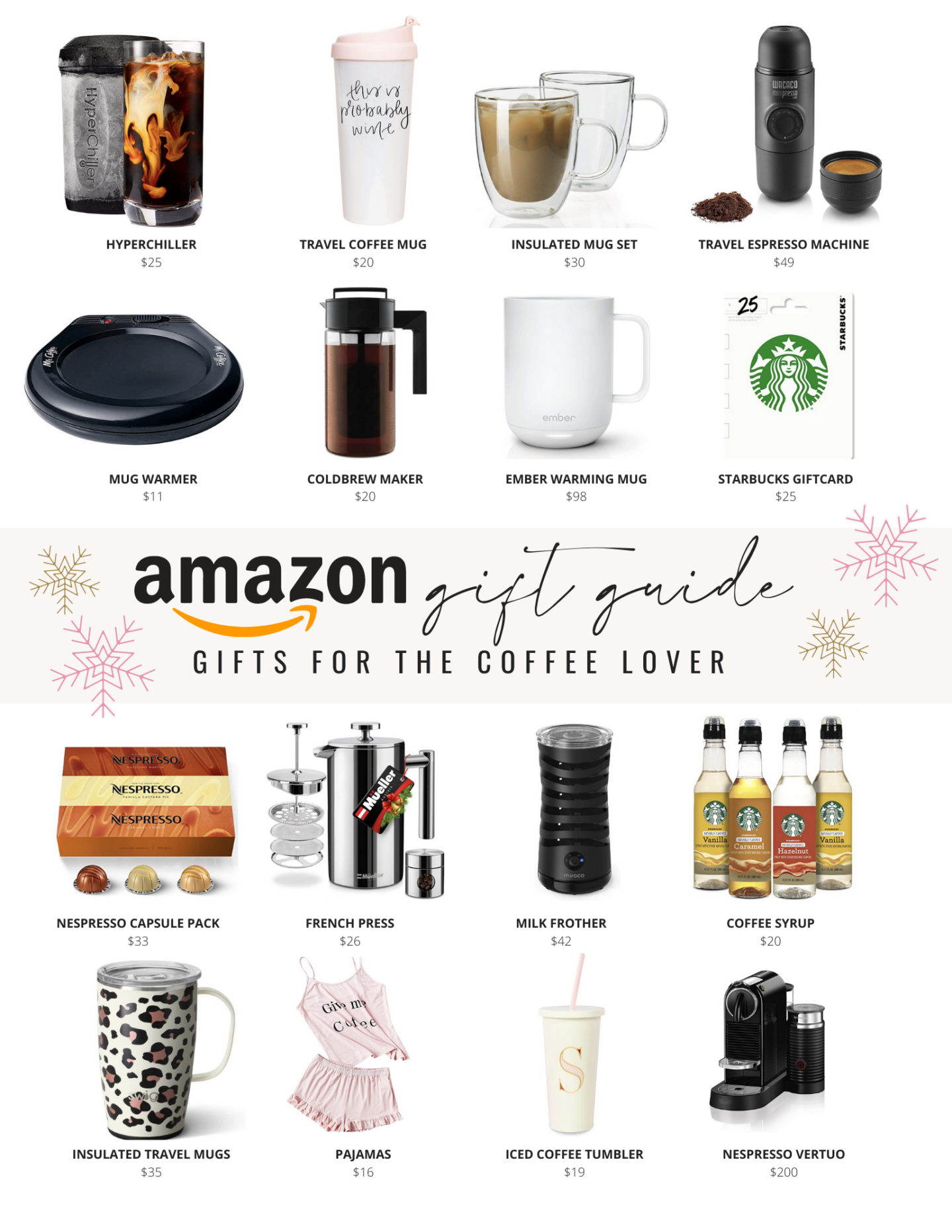 Hyperchiller • Travel Coffee Mug • Insulated Mug Set • Travel Espresso Machine • Mug Warmer • Coldbrew Maker • Ember Warming Mug • Starbucks Giftcard • Nespresso Capsule Pack • French Press • Milk Frother • Coffee Syrup Set • Insulated Travel Mug • PJs • Iced Coffee Tumbler • Nespresso Vertuo Machine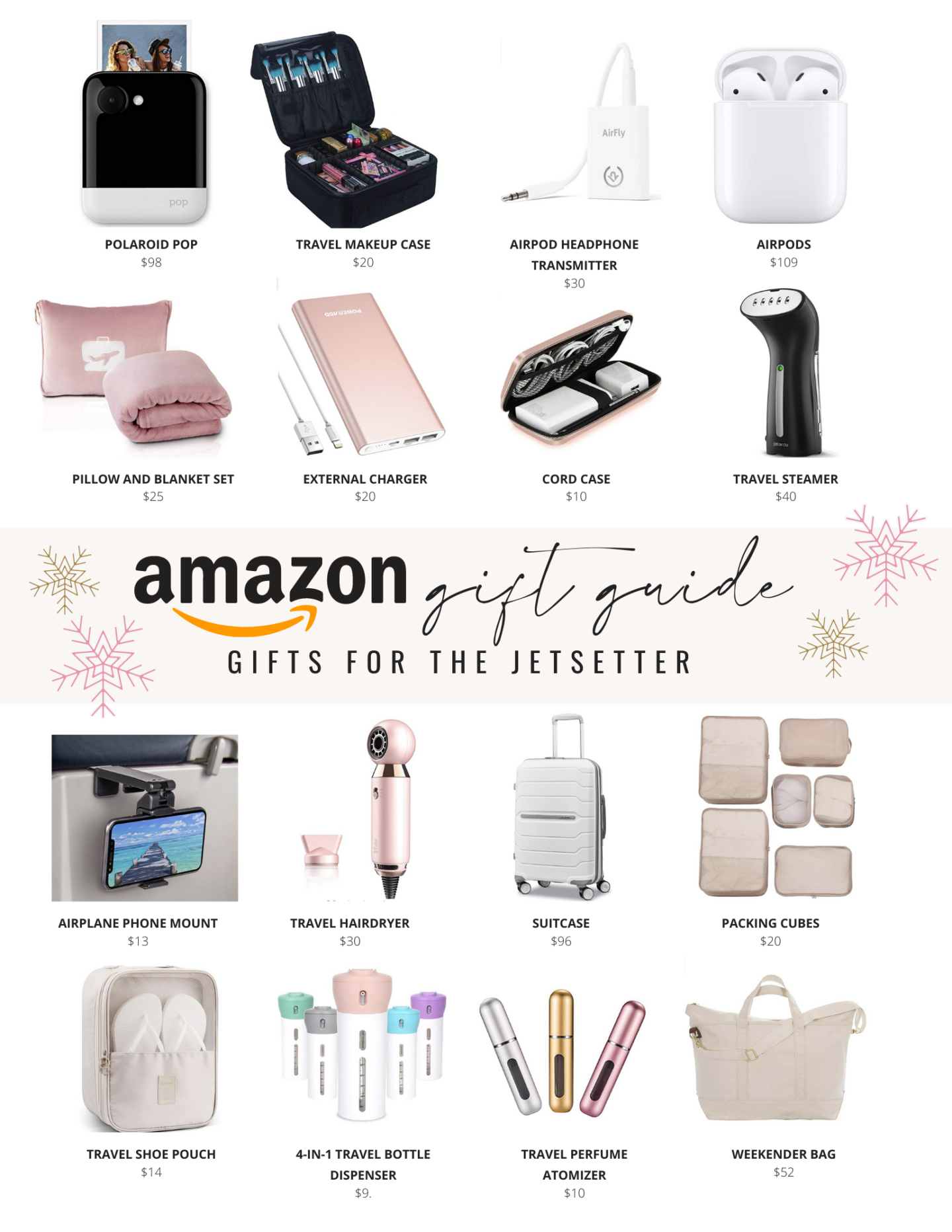 Polaroid Pop • Travel Makeup Case • AirPod Headphone Transmitter • AirPods • Pillow and Blanket Set • External Charger • Cord Case • Travel Steamer • Airplane Phone Mount • Travel Hairdryer • Suitcase • Packing Cubes • Travel Shoe Pouch • 4-in-1 Travel Bottle Dispenser • Travel Perfume Atomizer • Weekender Bag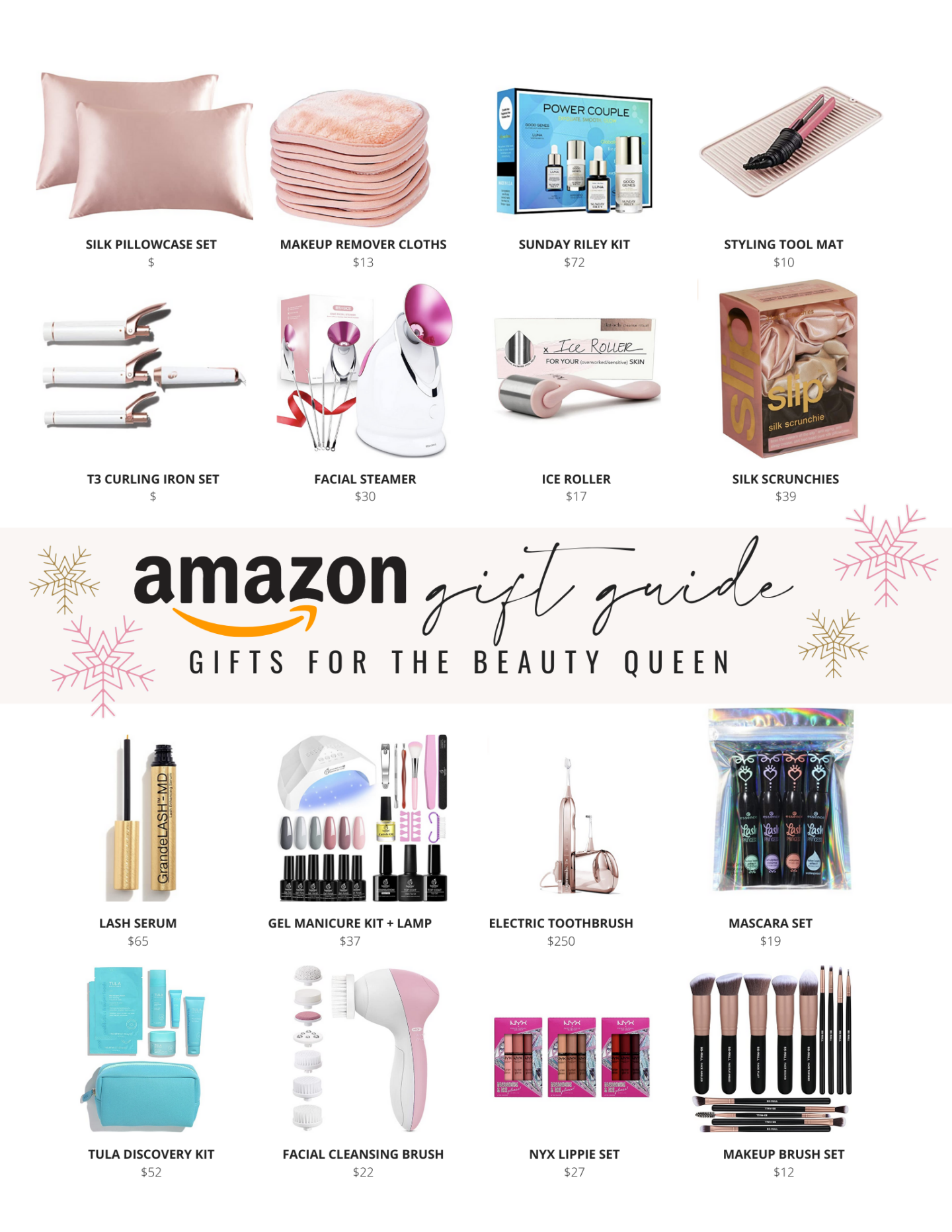 Silk Pillowcase Set • Makeup Remover Cloths • Sunday Riley Kit • Styling Tool Mat • T3 Curling Iron Set • Facial Steamer • Ice Roller • Silk Scrunchies • Lash Serum • Gel Manicure Kit w/ Lamp • Electric Toothbrush • Mascara Set • Tula Discovery Kit • Facial Cleansing Brush • NYX Lippie Set • Makeup Brush Set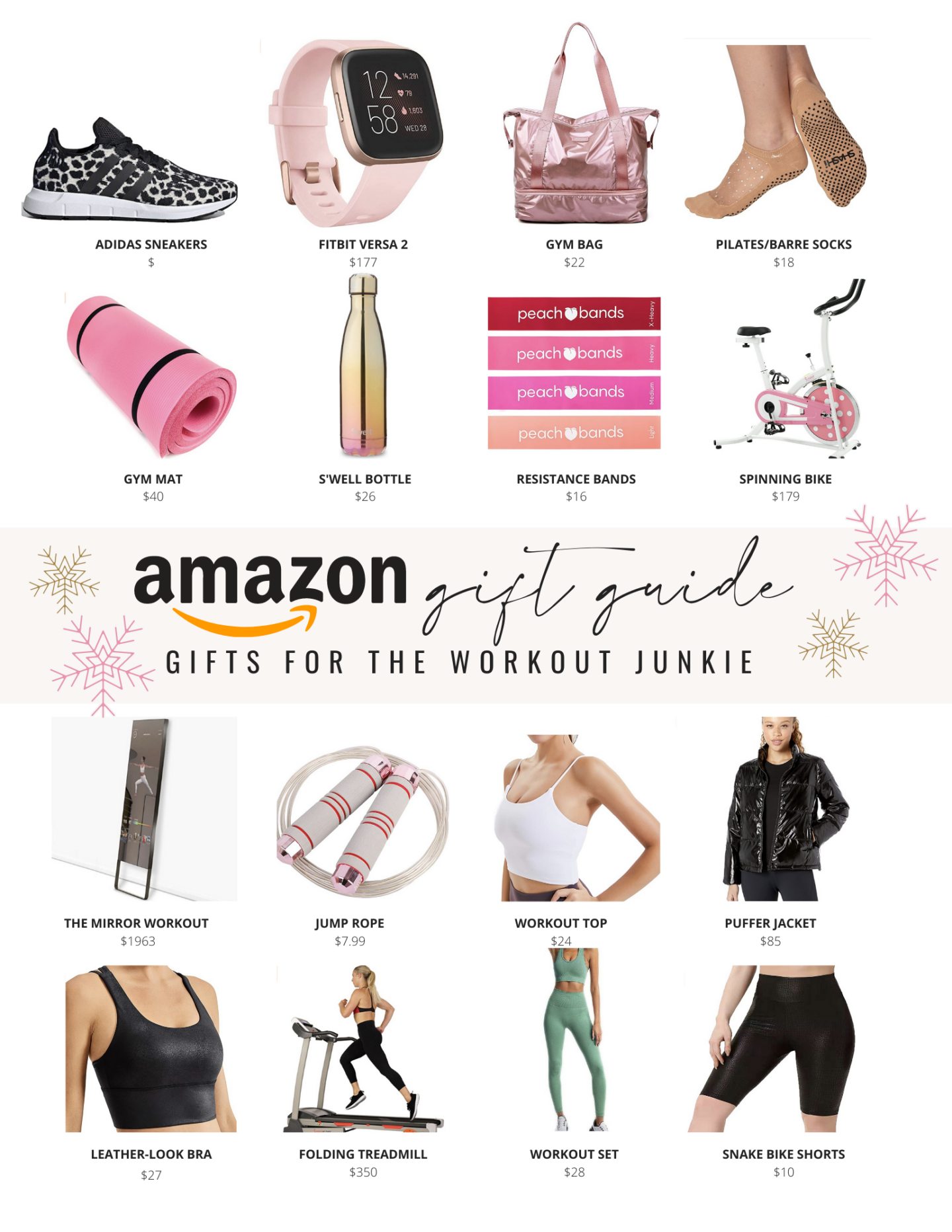 Adidas Sneakers • Fitbit Versa 2 • Gym Bag • Pilates/Barre Socks • Gym Mat • S'Well Bottle • Resistance Bands • Spinning Bike • The Mirror Workout System • Jump Rope • Workout Top • Puffer Jacket • Leather-Look Bra • Folding Treadmill • Workout Set • Snake Bike Shorts
More Amazon Gift Ideas for Women
More Amazon Gift Ideas for Men