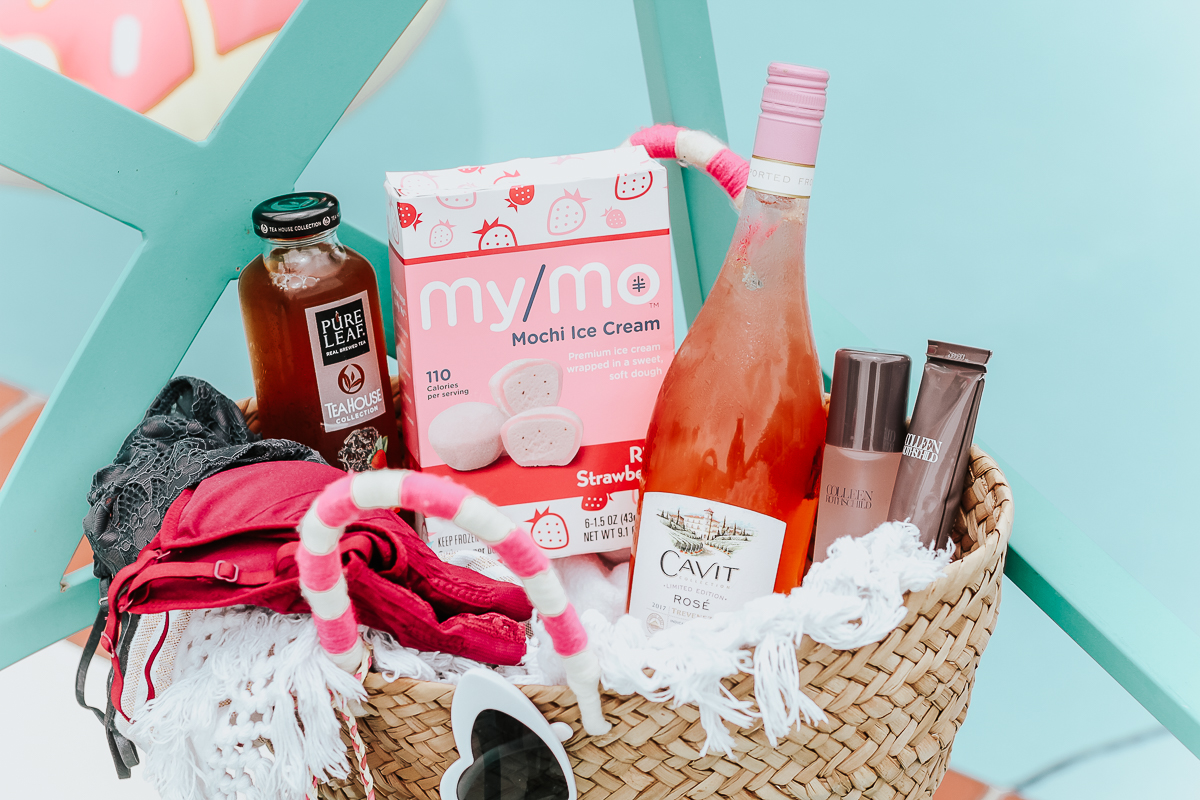 There are things I love about every season– for summer, I love that it's bright, fun, and social. Pool parties, the beach… everyone just wants to be outside. Here in Miami, it's basically perma-summer so I've gotten to be quite the pro at packing a pool/beach bag.
Today, I'm partnering with Babbleboxx to highlight some of the best summer picks for pool, beach and play. My friends at Babbleboxx sent me a cool summer box full of goodies that I was really excited to try out. After testing them out and sampling the goods, I'm ready to share my thoughts!
Chilled sips are the most important part of your poolside/beachside prep! I had never tried Pure Leaf before, so I wasnt quite sure what to expect! Both are made with organic black tea and were both really refreshing and crisp. Maybe I could add a nugget ice maker to keep it cool in the future but it was still a suprisingly lovely drink.
The Strawberry & Garden Mint was really sweet, without being too sweet, and you could really taste the notes of strawberry and mint. (The strawberry is the predominant flavor which I loved because I am a huge strawberry fan!) It was the perfect poolside refresher!
The Spiced Chai was also delicious! Confession: Ive never actually tried chai before. (Shocking, right?) I was a little nervous, because I never really thought chai would be something Id like, but I really, really liked it. I could taste the notes of cinnamon and it reminded me a little of fall but was still refreshing and perfect for the 100 degree days weve been having lately. I could definitely see myself grabbing a Pure Leaf Iced Tea while on-the-run.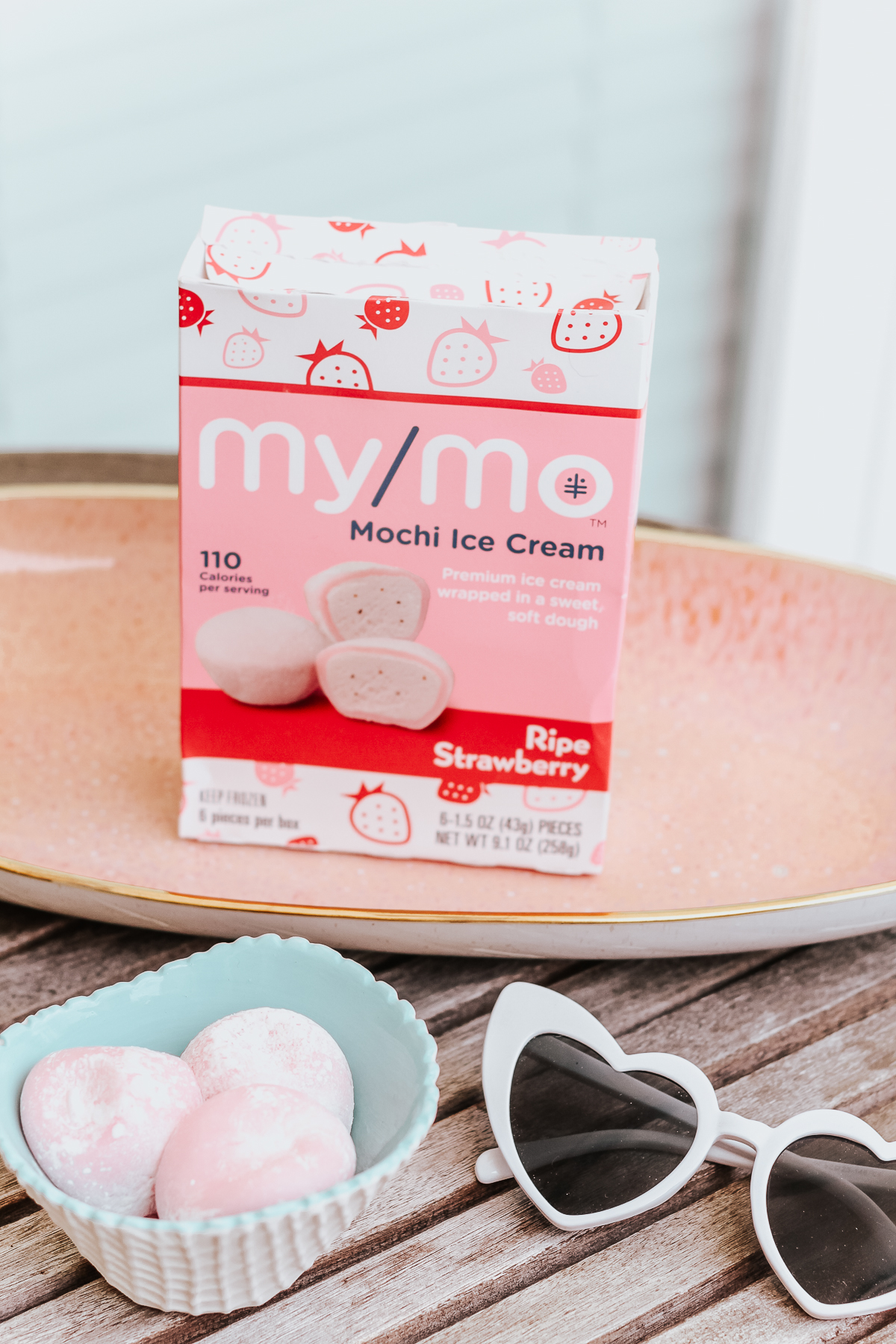 I feel like everywhere I look lately, everyone is raving about mochi ice cream, so I was excited to try My/Mo Mochi Ice Cream! If you're not sure what exactly mochi is, it's premium ice cream wrapped in a pillowy sweet rice dough.
There are eight flavors: ripe strawberry, double chocolate, cookies & cream, salted caramel, vanilla bean, mint chocolate chip, sweet mango, and green tea. I picked up the strawberry flavor! They were so tasty, I couldn't stop eating them, they're a perfect poolside snack idea. (BTW– you can snag a $1 off coupon or a $1 cash back here.)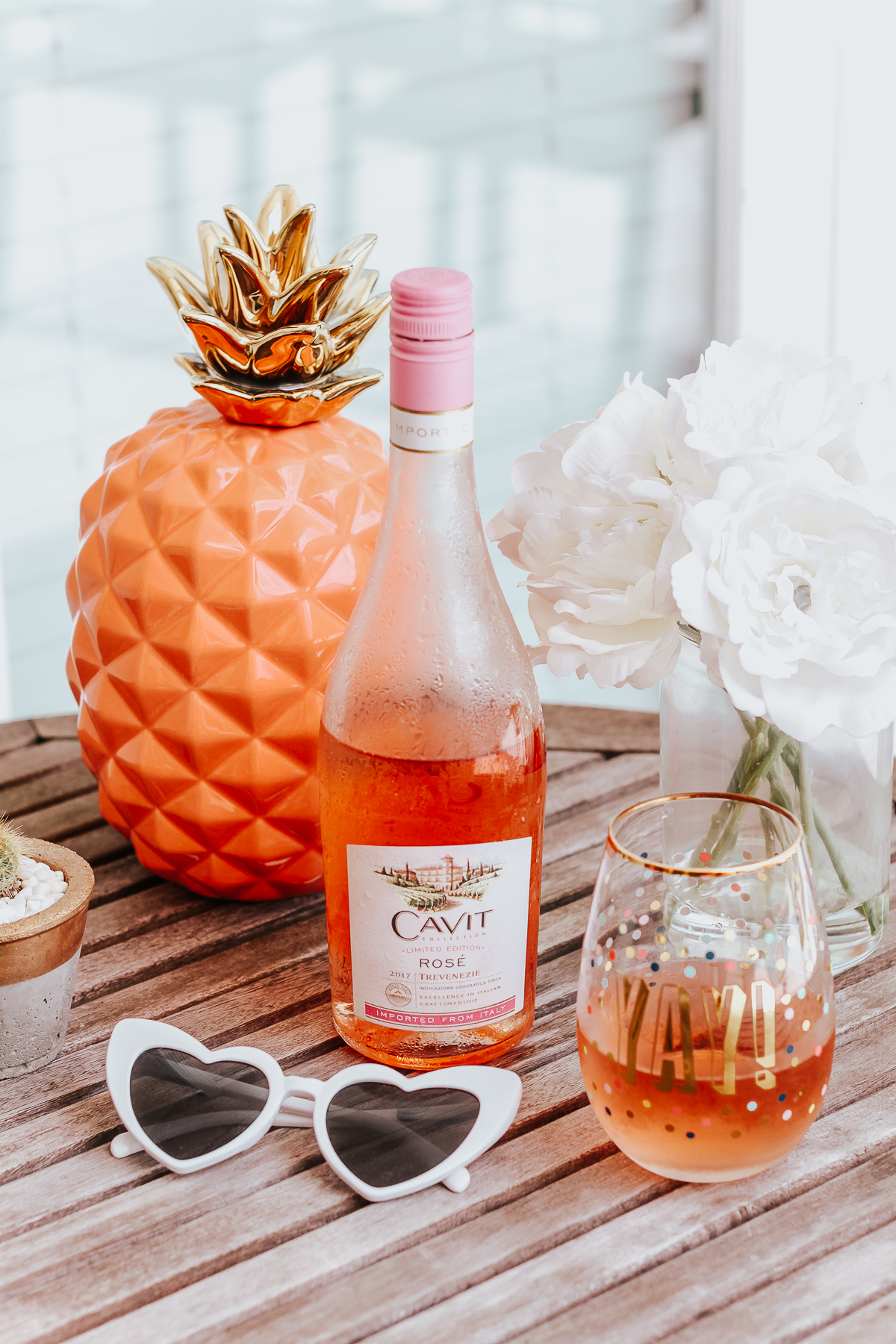 You know that I am a huuuuge ros fangirl. It is my go-to vino of choice. (Confession: my bar cart is really just a ros cart. No judgements.) Cavit Ros is incredibly refreshing, with notes of raspberry, strawberry, cherry and watermelon.
It's well-balanced and on the dry side, but still sweet, which I loved. It's an incredibly affordable bottle of wine that makes a great hostess gift! I love to serve it super chilled!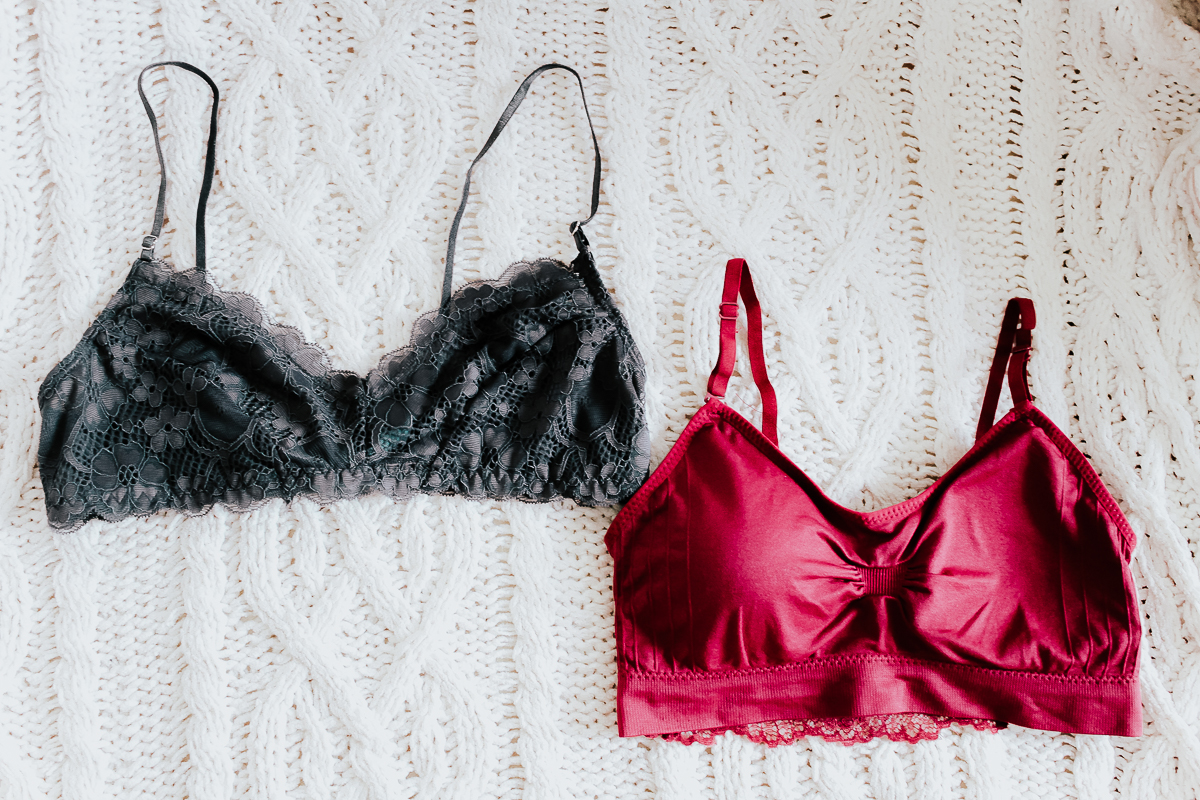 I have gone totally wireless when it comes to bras. I basically live in bralettes these days, so I'm always hunting down pretty, wearable options. I swapped out my usual bralettes for two Coobie styles and was definitely impressed!
I loved the Lace Bralette! I wore it on 4th of July under a white sundress and let it peek out… it was the perfect touch. I think it's a really pretty, sexy alternative for everyday, made of a soft stretchy lace that was very comfortable.
The Lace Back Scoopneck Bra is uber comfy, soft and stretchy. One size fits almost any body! I found this to be a great bra to slip on under sweaters or tees.
I thought the fit on both bras was really great and I'd definitely wear them every day.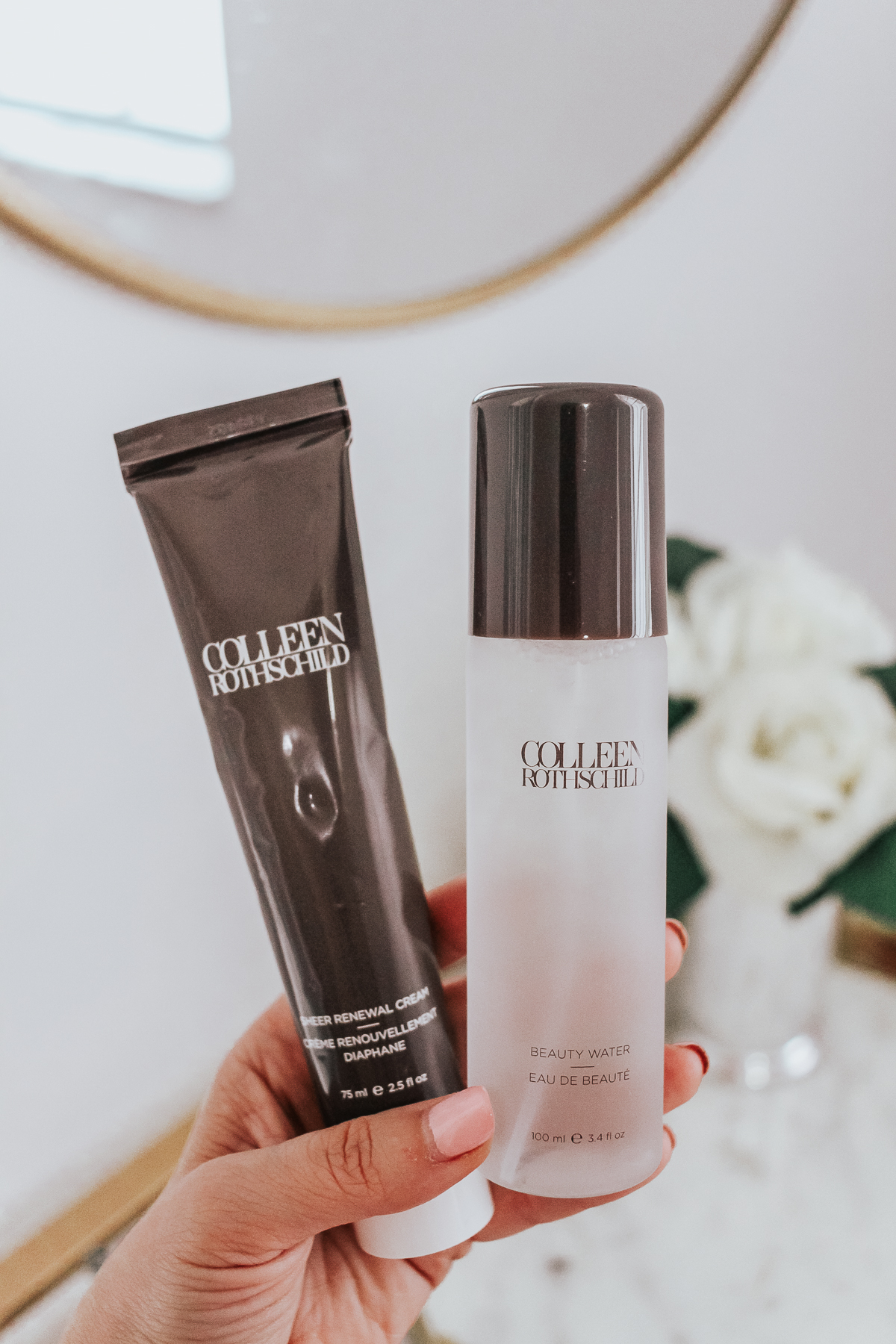 Guys. I was SO psyched about the Colleen Rothschild Beauty products. I had heard so. many. rave. reviews. about the Colleen Rothschild Beauty Water and Sheer Renewal Cream!
I really, really love hydrating mists and had been dying to try the Beauty Water for ages. It's a multi-purpose mist made with coconut water, cucumber extract, watermelon extract, and hyaluronic acid that's great for boosting hydration and plumping your skin. You can use it before moisturizer to prep your skin, to set your makeup, or to refresh your makeup throughout the day. (My favorite way to use it!)
I've swapped out my go-to moisturizer for the Sheer Renewal Cream and am hooked. It's a lightweight oil-free moisturizer that hydrates your skin and dries to a powdery finish… which is so cool. The fact that it can also double as a primer means that it's basically two products in one… which considering the fact that I typically have a 6-step beauty routine in the morning, using something that can pull double duty is definitely a game-changer.
Hydration is key in skincare, and especially after being out in the sun or spending the day at the beach, it's really important to make sure that your skin is hydrated and prepped.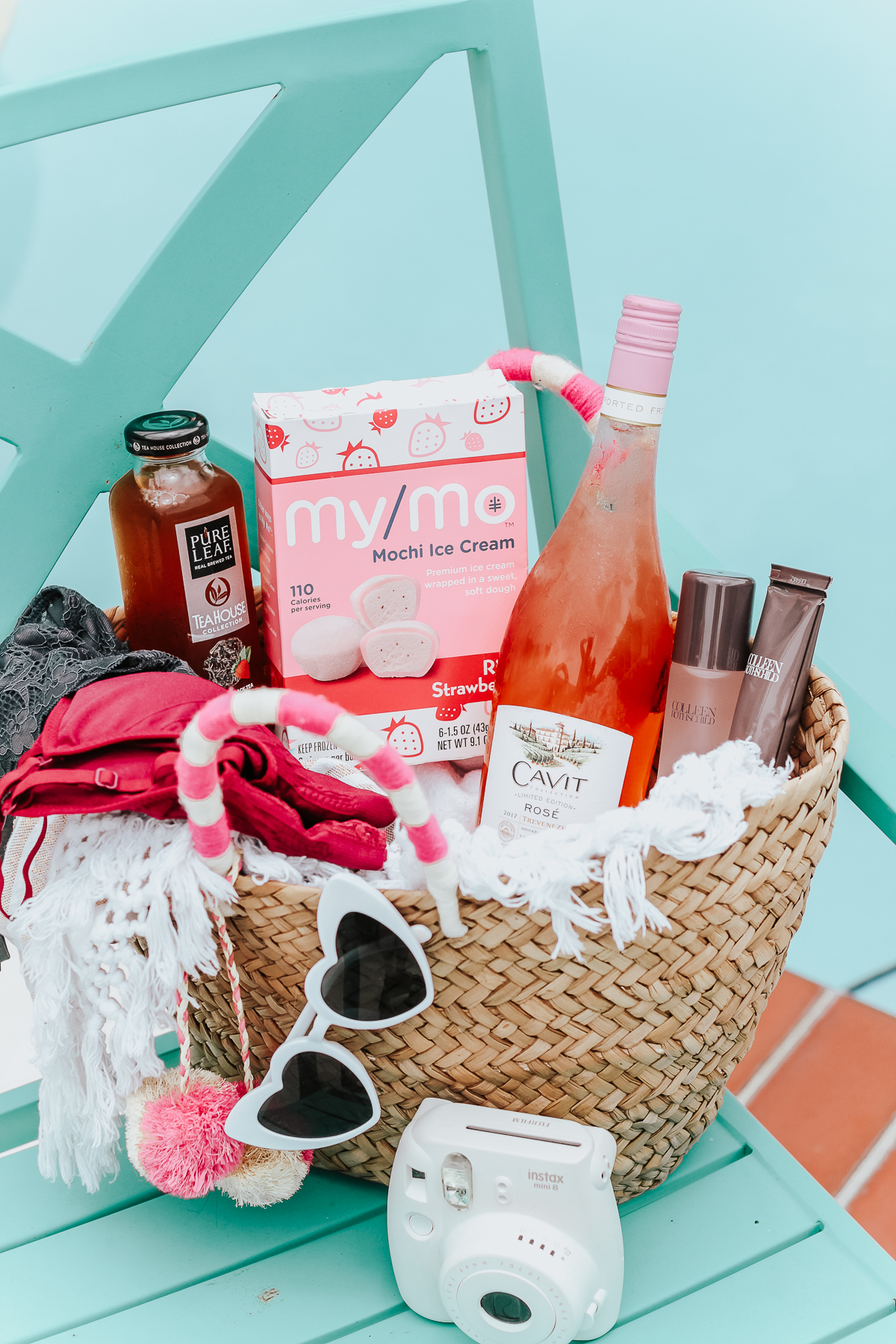 Whether you're headed out on a fun beach day, throwing a pool party, or relaxing at home, I feel pretty confident that these goodies will all make your next soiree and definitely have earned their place in my pool/beach bag. I'd love to know– have you tried out any of these products?? What did you think? Let me know in the comments!
Thanks so much for reading!
xo Steph