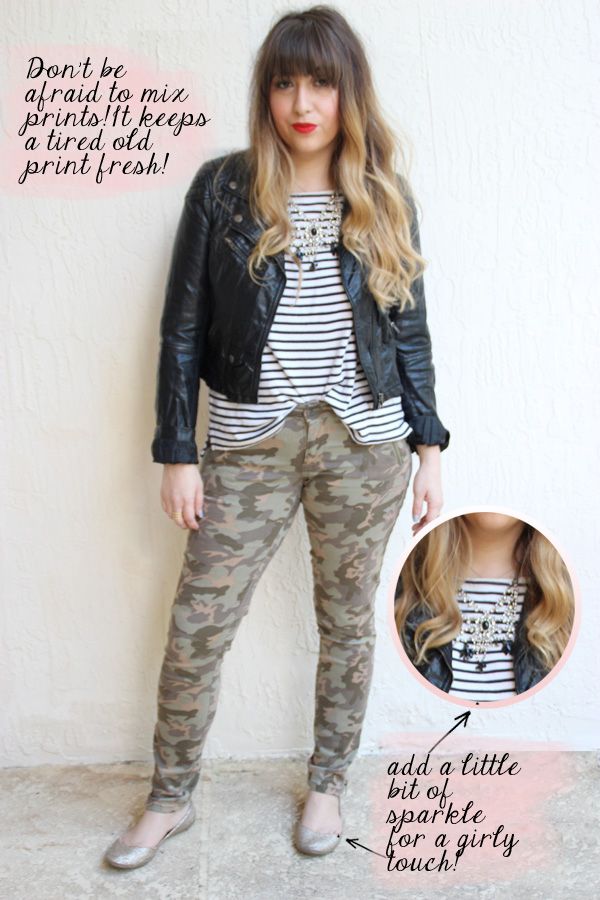 Jacket: H&M (similar)/Tee: H&M (similar)/Necklace: LoveCulture (on sale!)/Pants: Old Navy/Flats: Steve Madden
I love a good print mix! This season, there's been a lot of camo out there. As a "girly girl", you would think that the idea of rocking a camo print would send me running to the hills- but in truth, I love the challenge! One of my favorite fashion challenges is mixing the unexpected. There's something so fun and fresh about pairing things that don't seem to go.
Camo and breton are two total opposites- camo is more rugged and masculine whereas Breton is very classic and preppy. Throwing on a leather jacket to give it a little edge, and a sparkly necklace and flats give it a little glam, I think I've struck the perfect balance of making camo cool. What do you think? Love it or hate it?