It's Day Two of the Small Screen Style Challenge, and today, we're tackling a fashion icon of days past. (Who I'm STILL inspired by!) Who is it? None other than the beautiful and stylish Ms Rachel Green. When I initially set out on this style challenge, I envisioned myself channeling the polished, professional Rachel of later seasons. When I started going through my closet, however, I became suddenly inspired by the OLD Rachel… the Rachel of Central Perk days! The end result? A 90s era grunge gone glam look! I decided to go for a (vintage? It's from the 90s…. so, authentic!) Gap slinky t-shirt dress, a flannel and my fave pair of strappy red sandals… a total steal from Macy's! I styled my hair in a classic, Rachel Green-esque messy updo, and there you have it!
It seems that the girls and I were  all on the same page, because we pretty much ALL went Waitress Rachel instead of Fashion Buyer Rachel… surprising, right?! Check out some of the other girls' takes: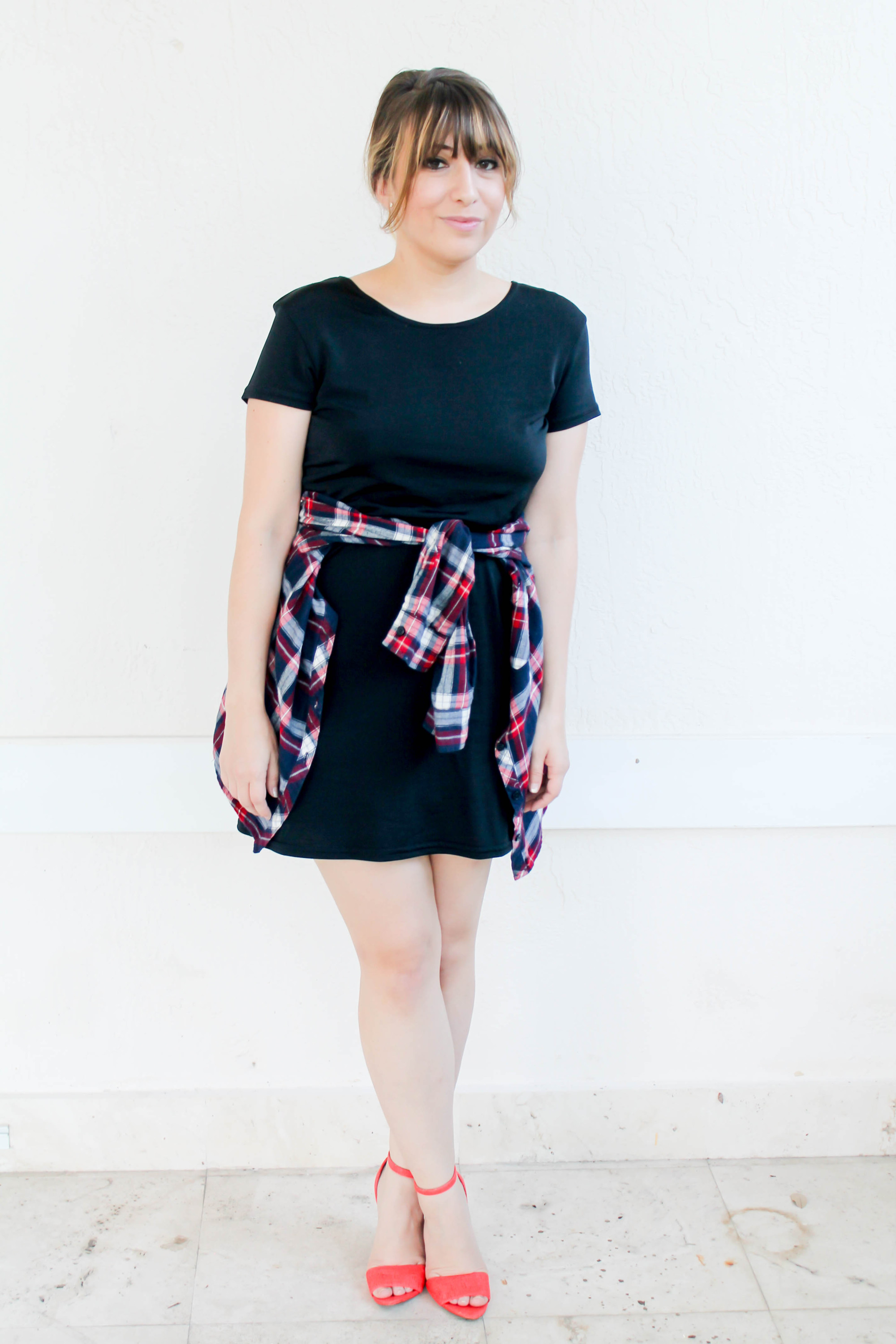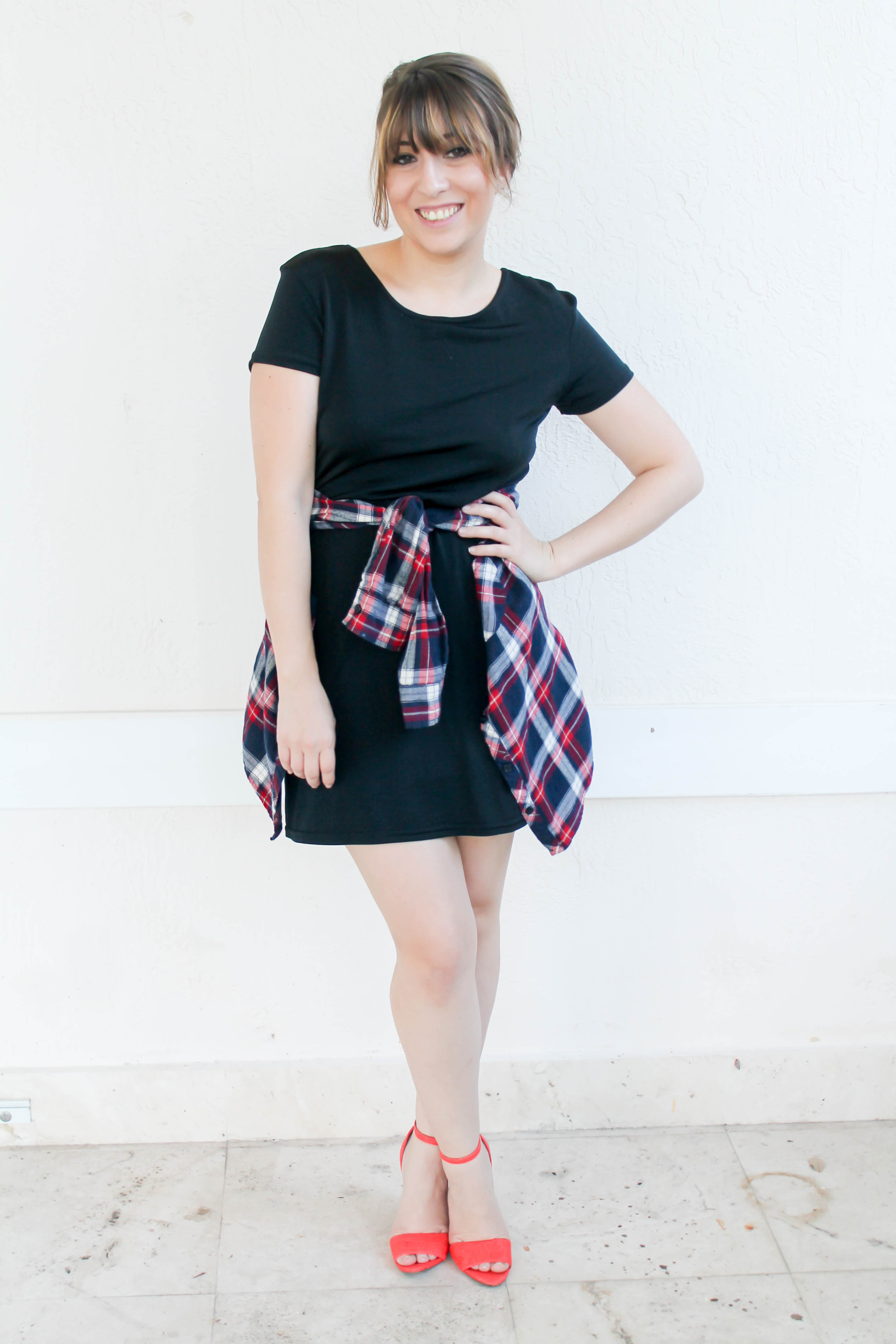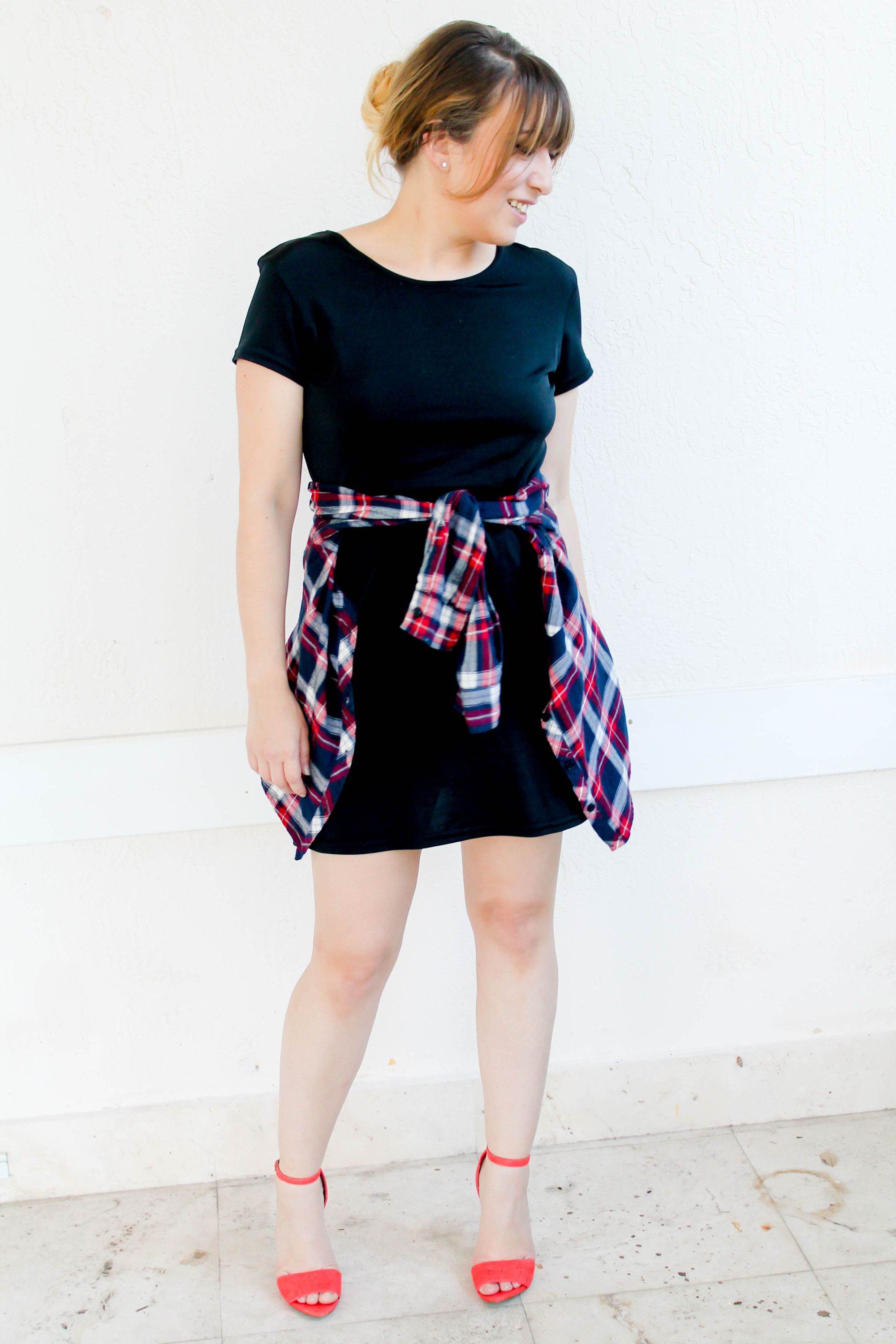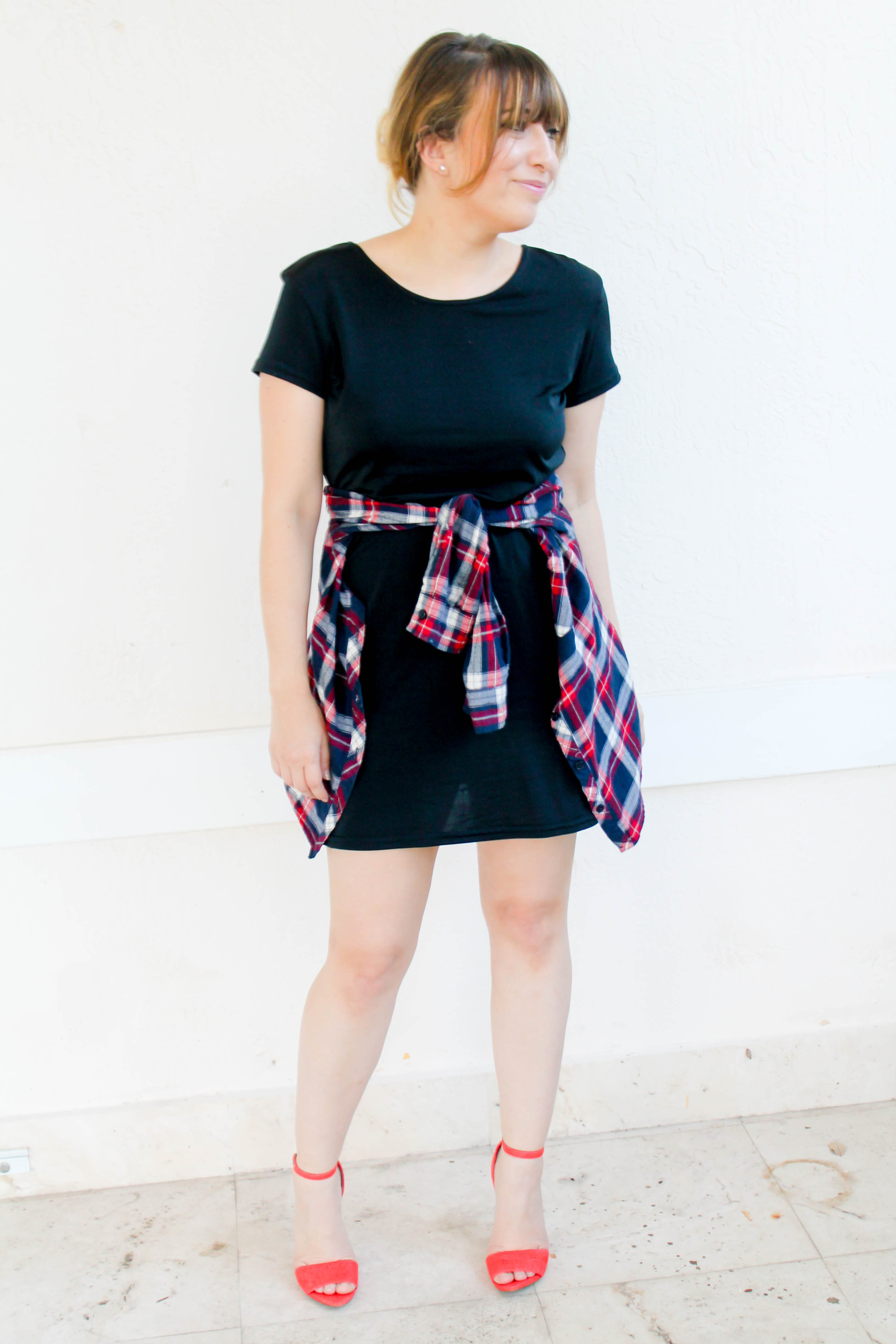 Gap Tshirt Dress (vintage), similar | Forever 21 Flannel (old), similar, similar| Rachel Rachel Roy Sandals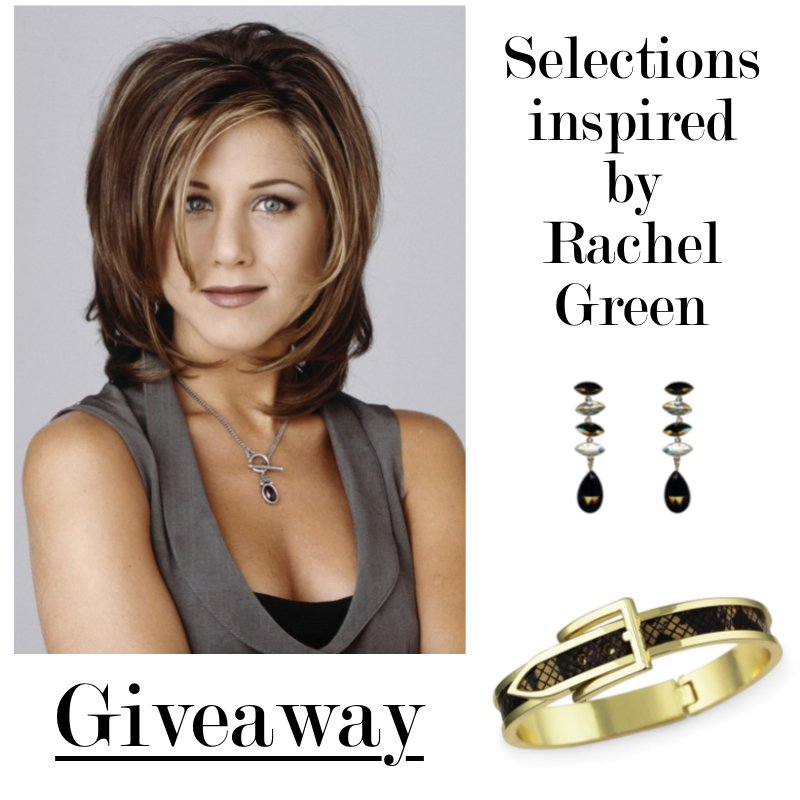 In case you didn't check out yesterday's post, we're doing a MAJOR jewelry giveaway with Roman & Sunstone, valued at over $600! We've selected two pieces per style icon that we think really represent their personal style, and will be debuting them each day with their celeb muse. Check out the two super chic pieces we've chosen to go with Rachel. Make sure you enter the giveaway below, and remember… if you win, you'll also win the jewelry we debuted yesterday!