Last week I talked a little bit about three of my new favorite affordable skincare products from Advanced Clinicals: the Activated Charcoal Peel-Off Face Mask, Bulgarian Rose Anti-Aging Rescue Cream and the Manuka Honey Cream.
This week, I wanted to highlight two Advanced Clinicals problem solvers– the Dark Spot Corrector and the Complete 5-in-1 Multi-Correction Eye Serum.
Advanced Clinicals Dark Spot Corrector
Dark spots have been a problem area for me– I have a lot of acne scarring and am always looking for a good dark spot corrector to help fade these annoying spots. (I DREAM of having perfect, clear skin that can go foundation-free without scaring anyone!)
The Advanced Clinicals Dark Spot Corrector helps to even out skin tone and improve the appearance of dark spots and sun spots, using Vitamin C, Licorice, Shea Butter, Cocoa Butter and Vitamin E. It gently exfoliates your skin to reveal brighter, more even tone all over. It's also only $18 for a 4oz bottle which is wild!
Advanced Clinicals Complete 5-in-1 Multi-Correction Eye Serum
I also have a problem with dark circles and eye bags that I'm not thrilled about. I feel like I can never find a good enough concealer to conceal these circles! Part of the problem is TREATING the problem, not just covering it up. Seems like a no-brainer, but it kind of isn't.
The Complete 5-in-1 Multi-Correction Eye Serum is, like, the holy grail of eye creams, it basically takes care of any problem you have in the eye area. Reduce fine lines, crow's feet and wrinkles, hydrate skin, diminish dark circles, bags, puffiness, lines, and crepey eyelids. So yeah, basically any eye area concern, ha!
The Eye Serum uses Plant Collagen, Manuka Honey, Collodial Gold, and K3 Vitamin C.  It also rings up at a cool $18 for a 2oz tube.
Check out these newest additions to my beauty bag below: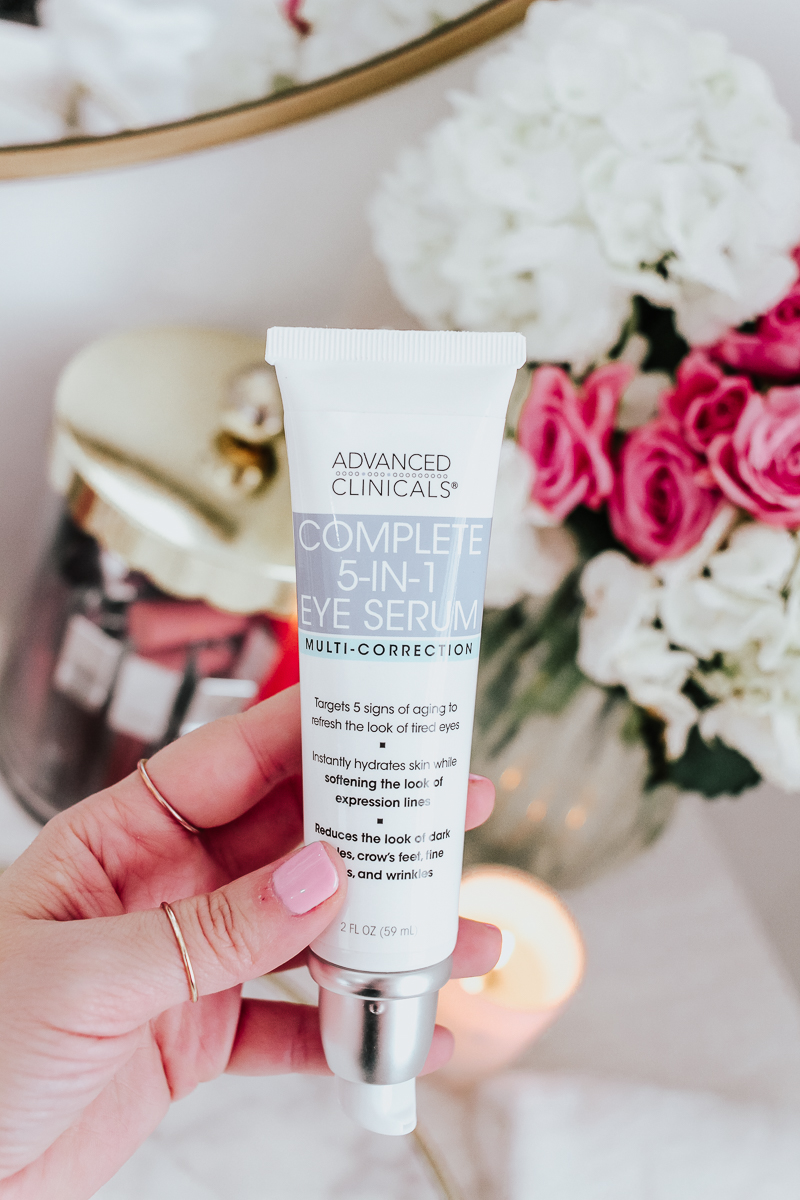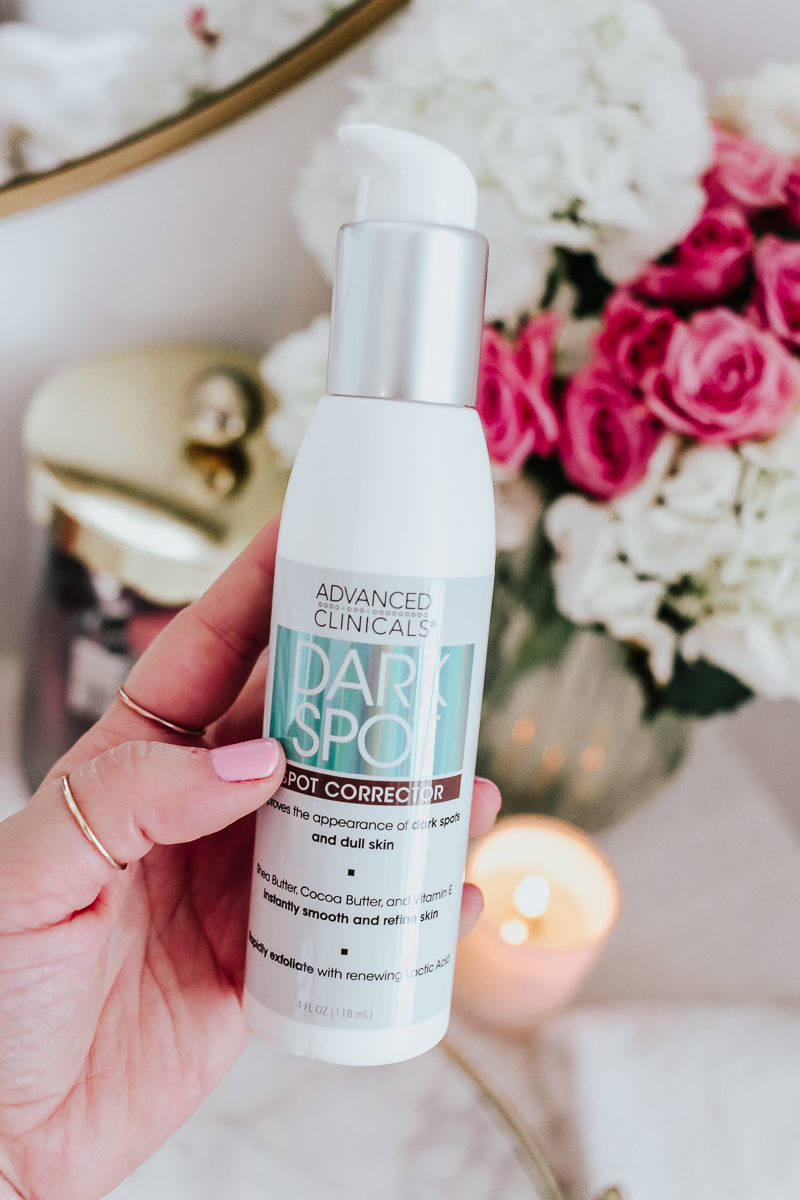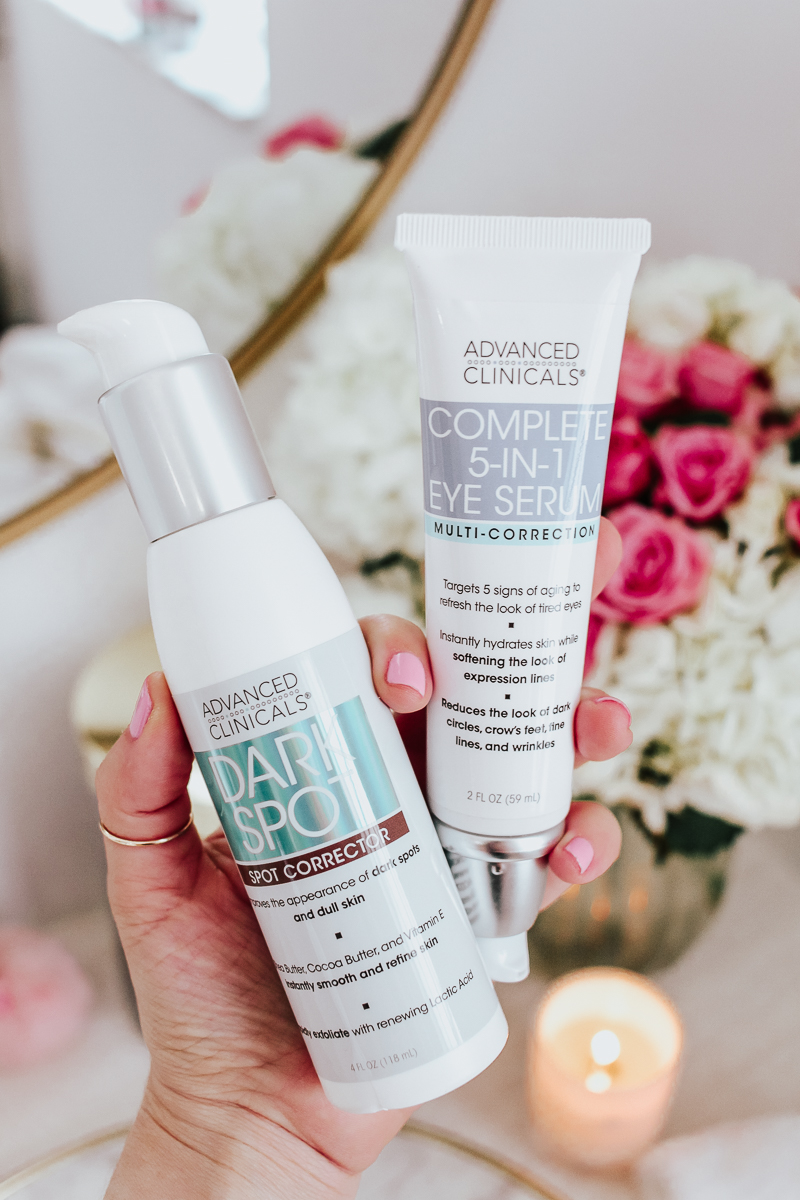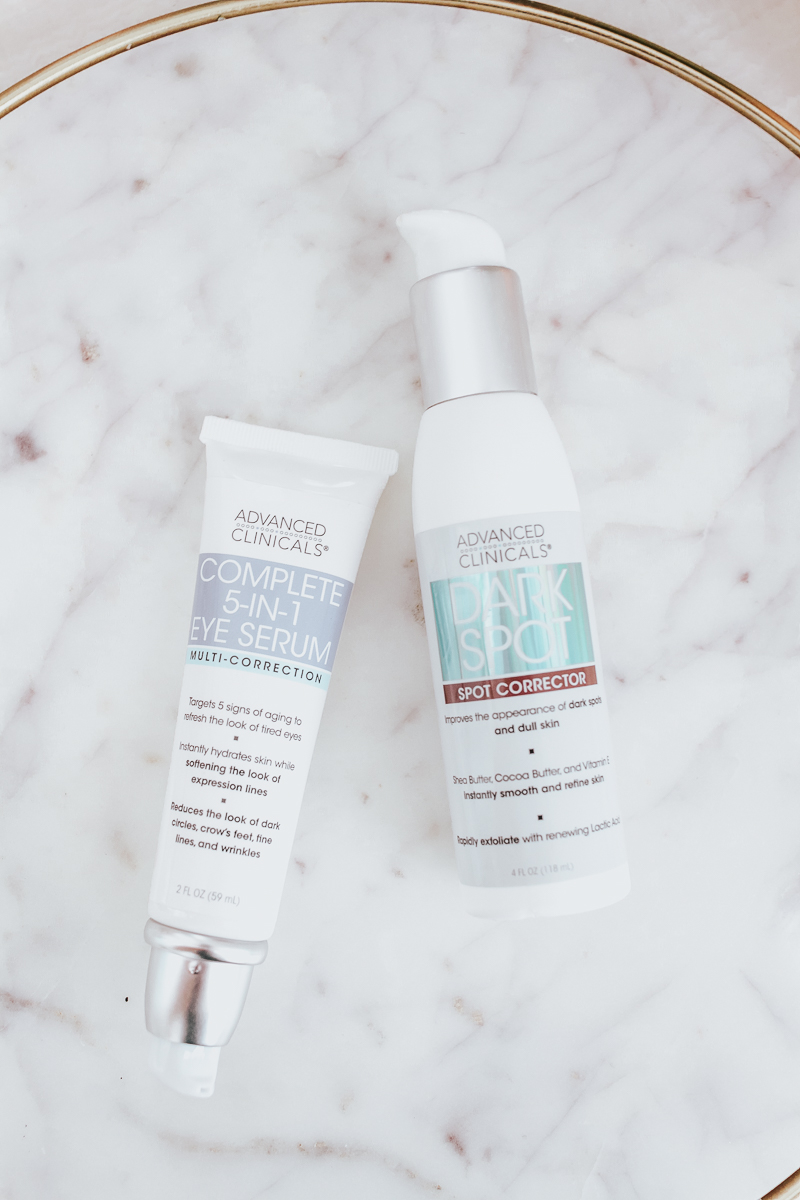 Thanks so much for reading! I'd love to know– do you struggle with either of these skincare worries?? What do you use? Let me know in the comments!
xo Steph