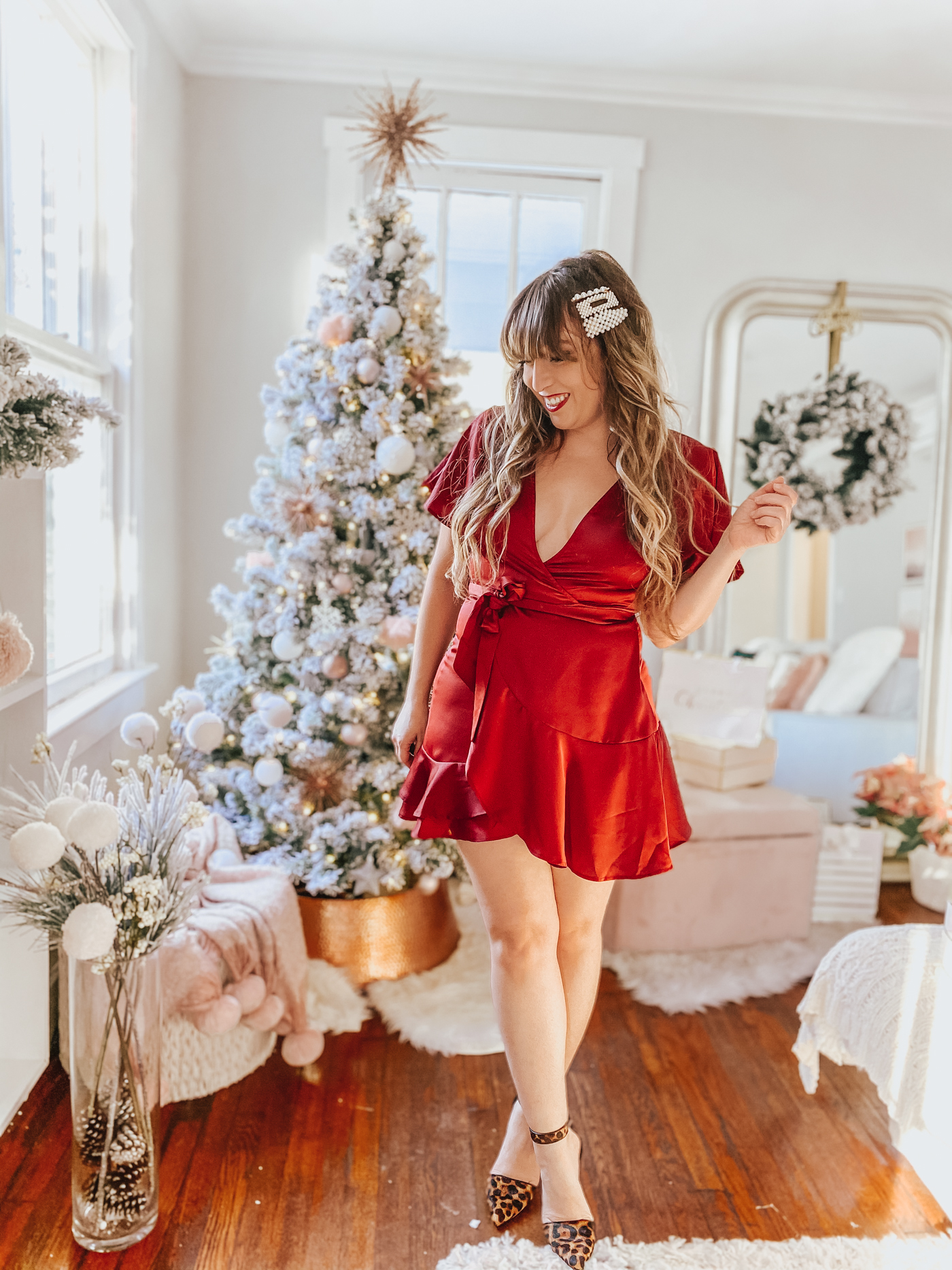 There is so much to love about the holiday season; the baking, the gifts, chilly weather, cozy sweaters, fun parties. With the inevitable influx of holiday soirees that pop up throughout the season, retailers roll out more pretty party dresses than usual and I have the hardest time choosing my favorites.
I personally love either something sparkly or a sassy little red dress. (I don't typically love green on my skin tone, but this year, more than a few emerald and forest green numbers caught my eye!)
This year, you'll find me wearing this adorable satin wrap dress that's so, so flattering and also only $17! (You can also snag it 15% off with my code STEPHANIEQ415!) I ordered a few cute Christmas Eve options, but definitely fell in love with this one!
I've gone through a few of my favorite retailers and pulled the best of the best; affordable holiday party dresses (and even a few glam jumpsuits!) that you'll definitely be able to get shipped in time for Christmas Eve! Check 'em out: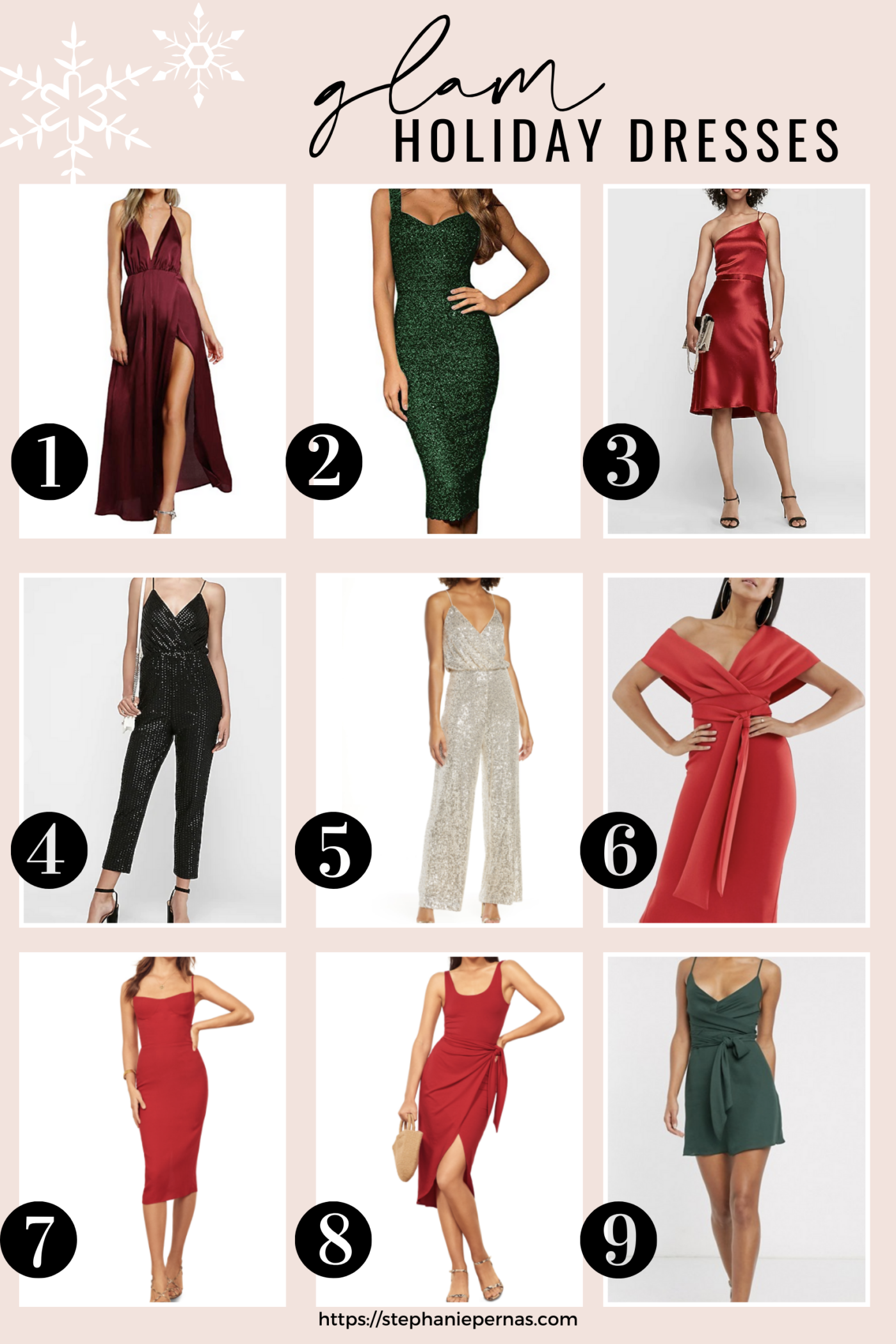 1 • 2 • 3 • 4 • 5 • 6 • 7 • 8 • 9
More Pretty Holiday Party Dresses