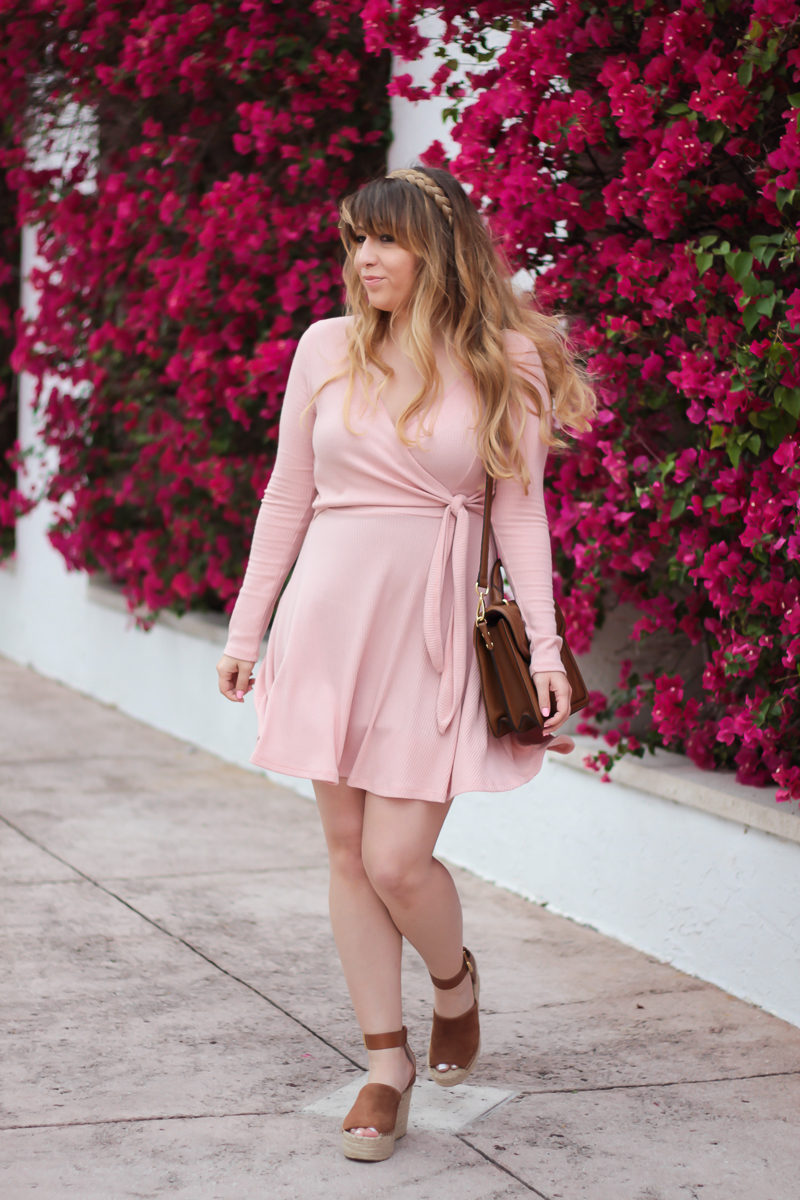 My love of pink is by no means a secret. Gimme all the blush, all the rose, all the mauve, all the fuschia. Any tone, any shade, I'm sold. Blush tones have really been having a moment lately and I'm fully on board. March means spring and spring means pretty little dresses, at least in my book.
I've said it a million times, I'd rather wear a dress than jeans any day of the week. (Just me??) But, the caveat to that is that I'd rather wear a COMFORTABLE dress than jeans any day of the week. I love a good swing dress or an easy knit and this faux wrap dress fits the bill. It's $45 and available in 4 colors; blush, maroon, black and white. ALL the colors are amazing and at $45 I'd recommend scooping up more than one.
A wrap style is super flattering on all body types. If you're curvy, it accentuates all the right curves. If you don't have any, it creates the illusion of some 😉 This soft and light knit transitions really well into spring.
Check out my look below: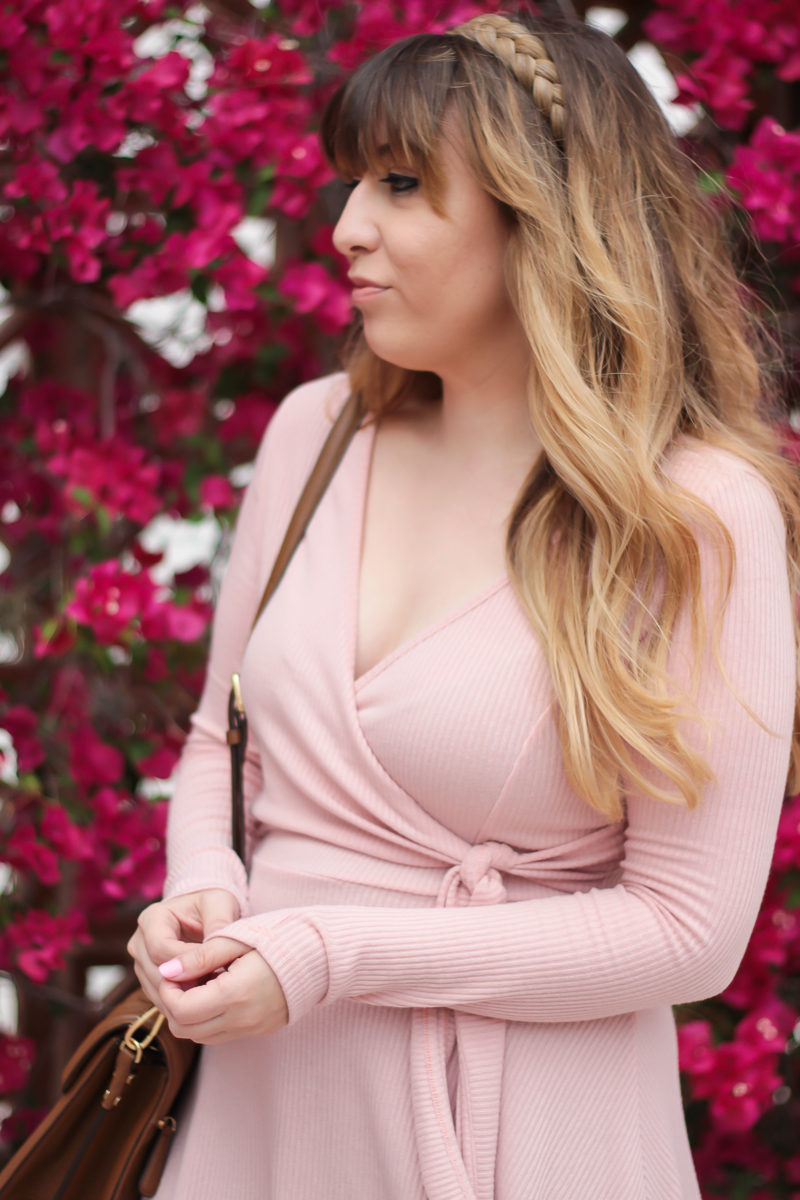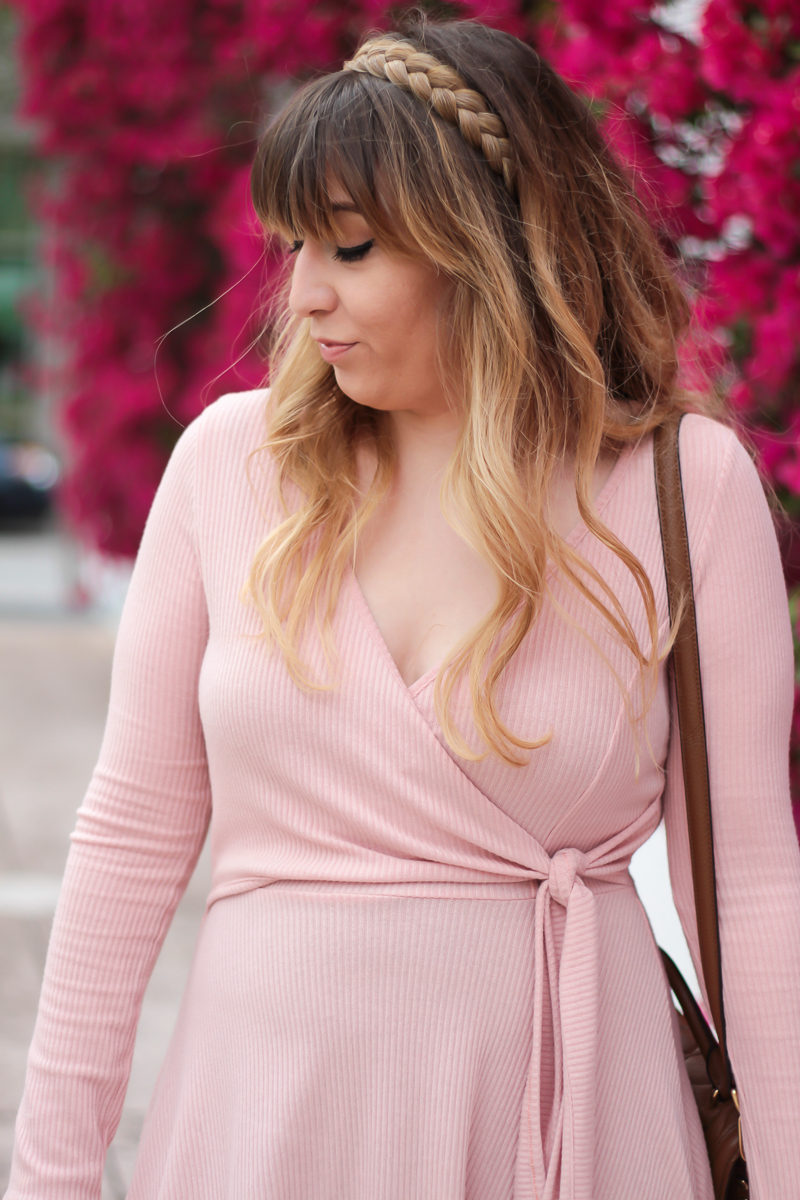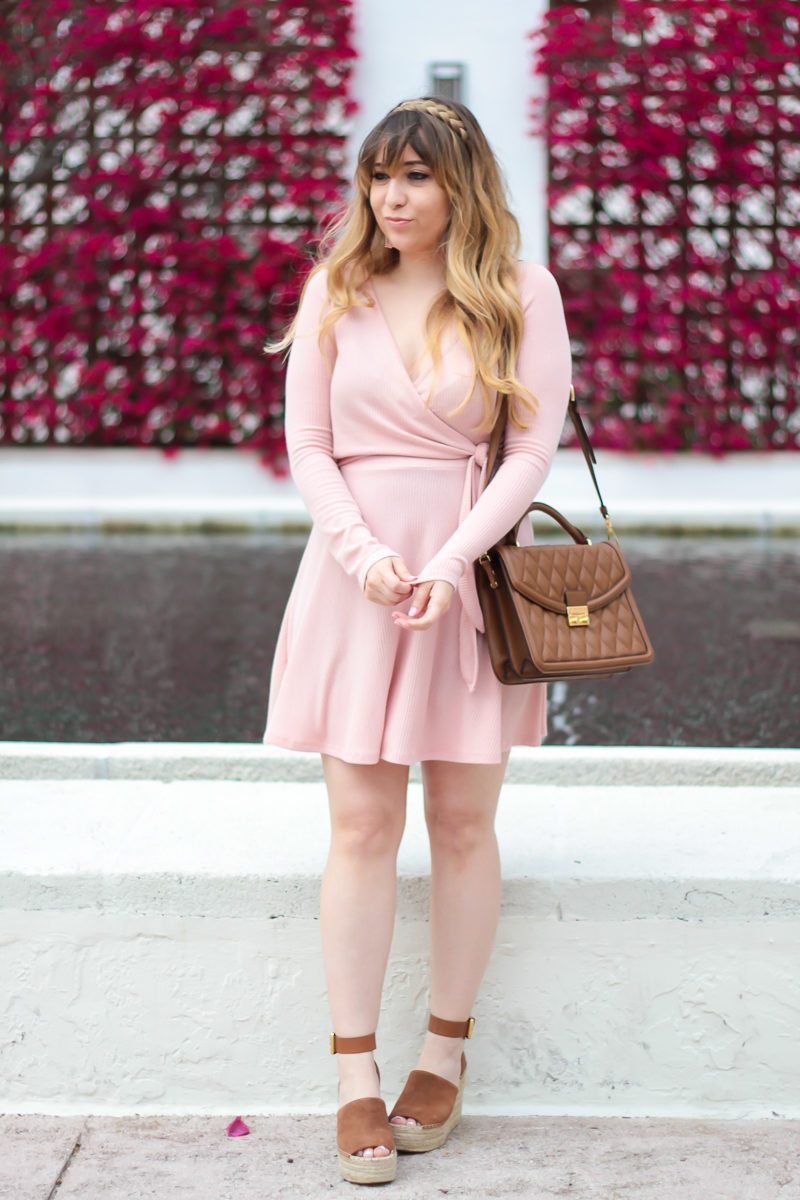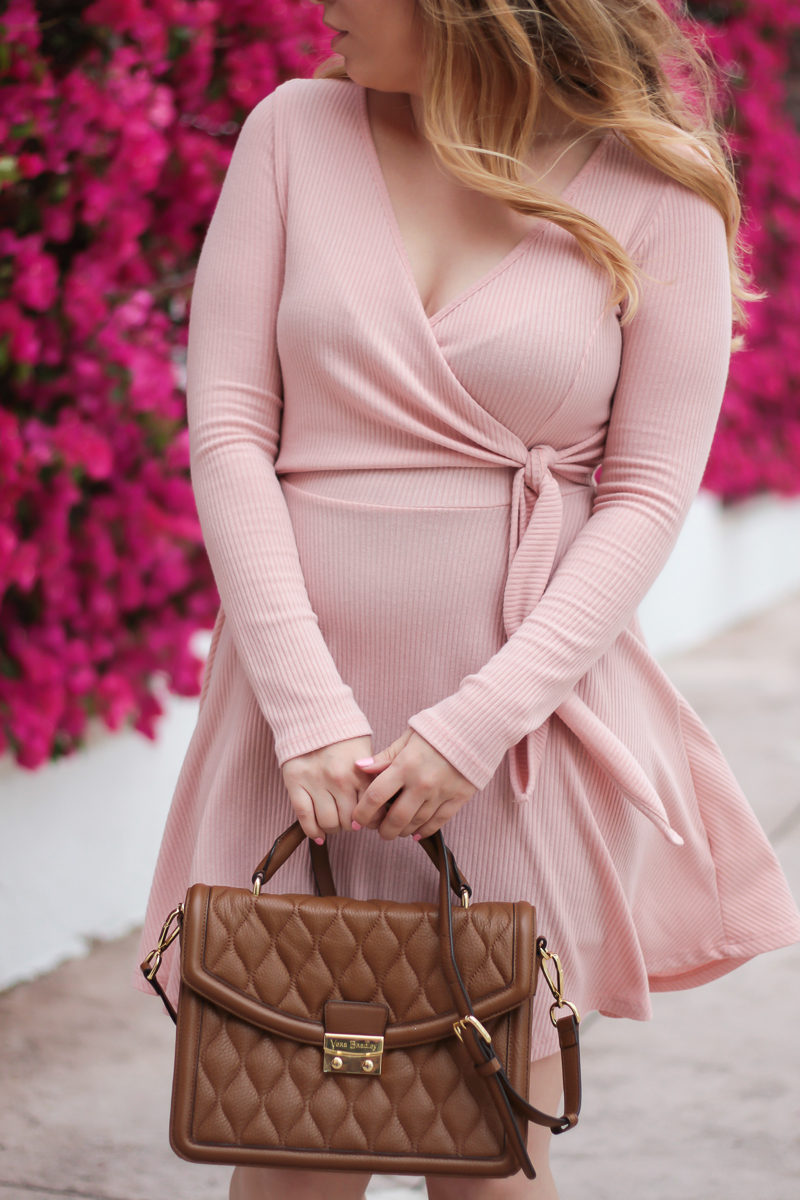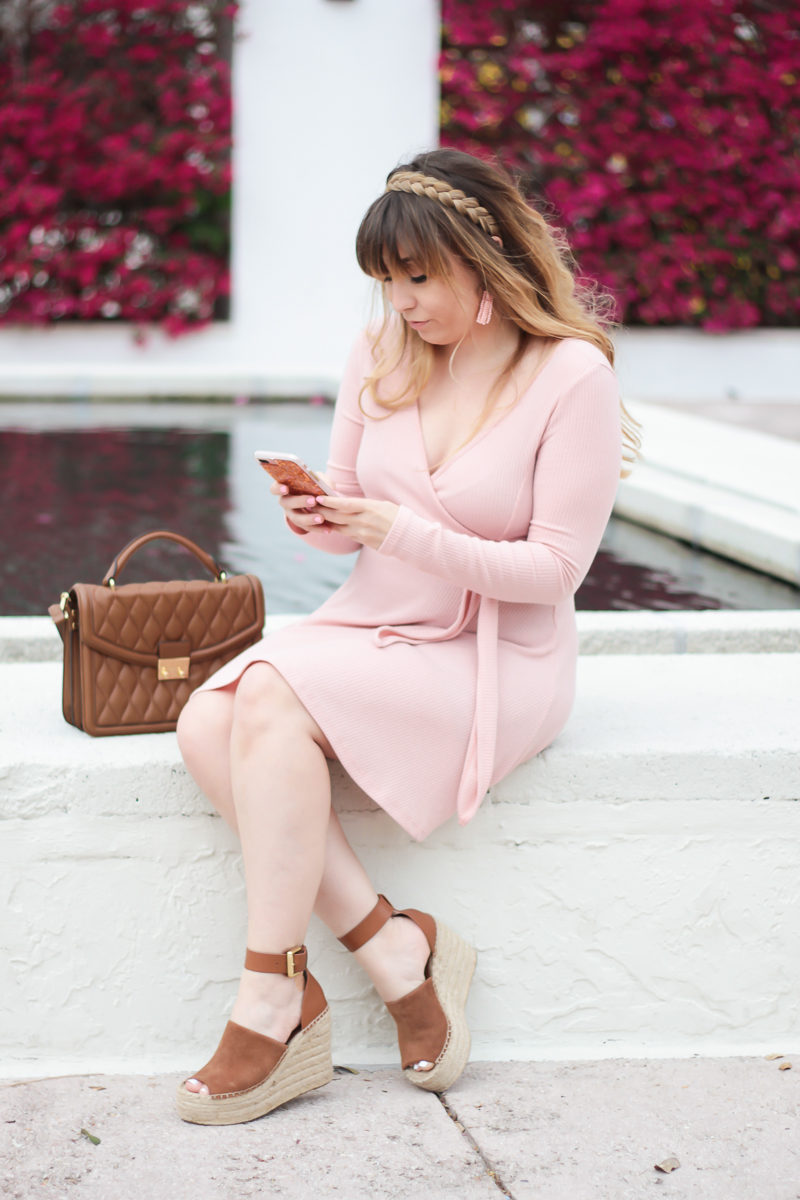 Thanks so much for stopping by! By the way– have you heard about the newest way to shop your favorite bloggers' Instagrams?? Like to Know it FINALLY came out with their very own app and it's AWESOME. All you have to do is download the app, and then you can screenshot your favorite bloggers' photos when you see them pop up on Instagram and voila… the shopping details pop up instantly! MAGIC. I'm going to put together an educational blog post for you for tomorrow PLUS share a little mini review of the iPhone Plus and my FAVORITE phone cases. You will definitely want to check it out! Have a great day! xx