Happy Monday, friends! Hope you all had a great weekend. My sister and I had a total blast in the Bahamas on our weekend cruise… I can't wait to share some of my favorite outfits with you! (Seriously, my suitcase size for a 4 day trip? #FashionBloggerProblems!) You may already have gotten a sneak peek on my Instagram/Snapchat. (If you aren't already following along, you definitely should be. My Snapchat name: stephaniepernas.)
Anyway, one of my gal pals from my NYC days sent over some Drew Barrymore's Flower Beauty products a couple of weeks ago, and I've been incorporating them into my beauty routine. I'm always excited to try out something new in the beauty world and get really bored with the same products. It's a big (beauty!) world out there, with so many products to try.
I've been playing with all of the products but have found myself reaching for a couple of standouts over and over. My faves?
Transforming Touch Powder to Creme Blush in Tickled Pink: I'm loving this powder/creme blush! First of all- the texture is crazy. I'm so fascinated by way it turns from a powder into a silky cream blush and blends so easily. If you follow me on Snapchat, you may have seen me raving about how much I love it and how it looks scarily neon pink in the package, but applies to a soft, rosy flush that is insanely pretty and natural. Totally recommend!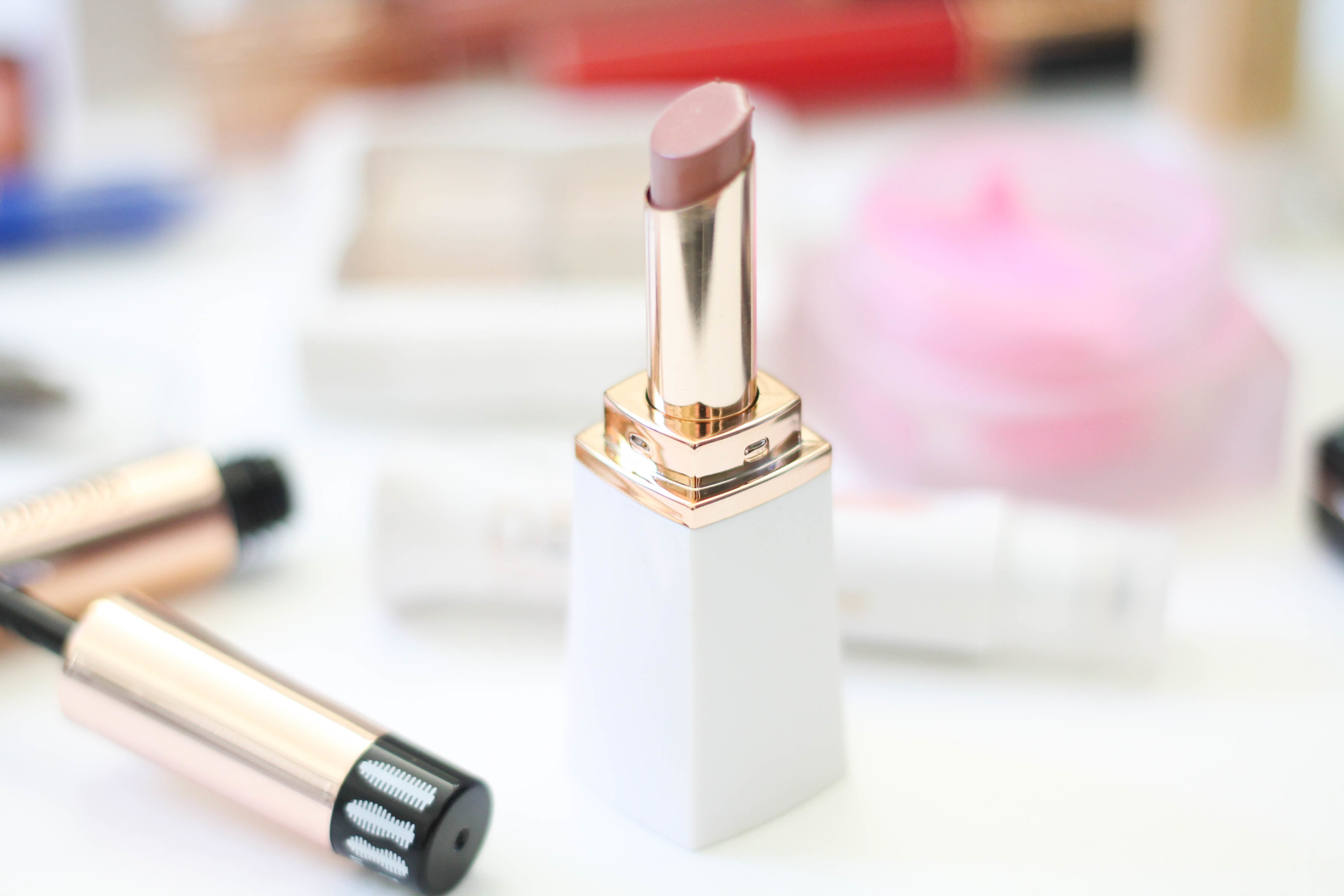 Lip Service Lip Butter in Barely Natural: My new everyday lip shade. It's light and natural, with just a hint of color. The lip butter feels nourishing and adds a little bit of shine. (Plus, you can scoop it up for $6.98!)
Zoom-In Ultimate Mascara: This mascara is… probably the coolest thing ever. I don't know about you, but I often use two or three different types of mascara at once. (One for curling, one for lengthening, one for volume.) The Zoom-In totally eliminates that need and with a little turn of a knob, the mascara wand transforms shapes to address all your needs. I didn't feel like it was the absolute BEST for volume or curl, but I enjoyed playing with it and felt it did a great job of lengthening my lashes. I'd recommend giving it a shot!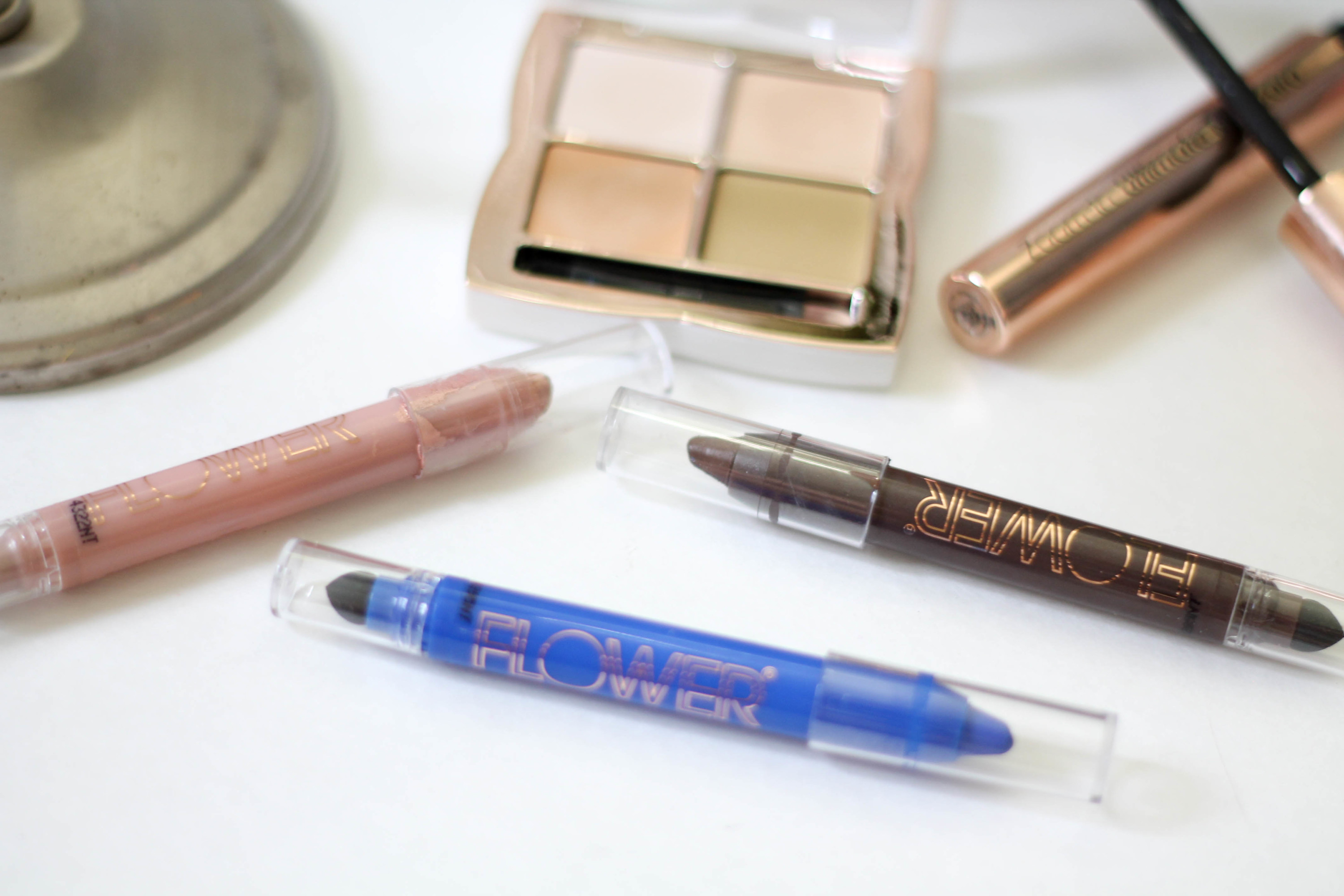 That's So Kohl! Eyeliner: I'm really into these eyeliners… the brown is a great, soft brown to just add a bit of color and definition on a day when you're trying for a no-makeup makeup look. The illuminating pencil is GREAT to add a little pop of shimmer and to make you look super-awake. The blue is SO COOL. I've been experimenting a little bit with electric blue liner in the inner rim to add an exciting little edge to a fun night look. (GREAT for summer!)
You may not be too familiar with the line- with good reason. Flower doesn't pay for advertising; choosing instead to invest that money into product development resulting in a pretty and cruelty-free cosmetics line available at a great price point. The line is available at Walmart stores and online.