This post is sponsored by Wacoal. All thoughts and opinions are, as always, my own. Thank you for supporting the brands who support A Sparkle Factor!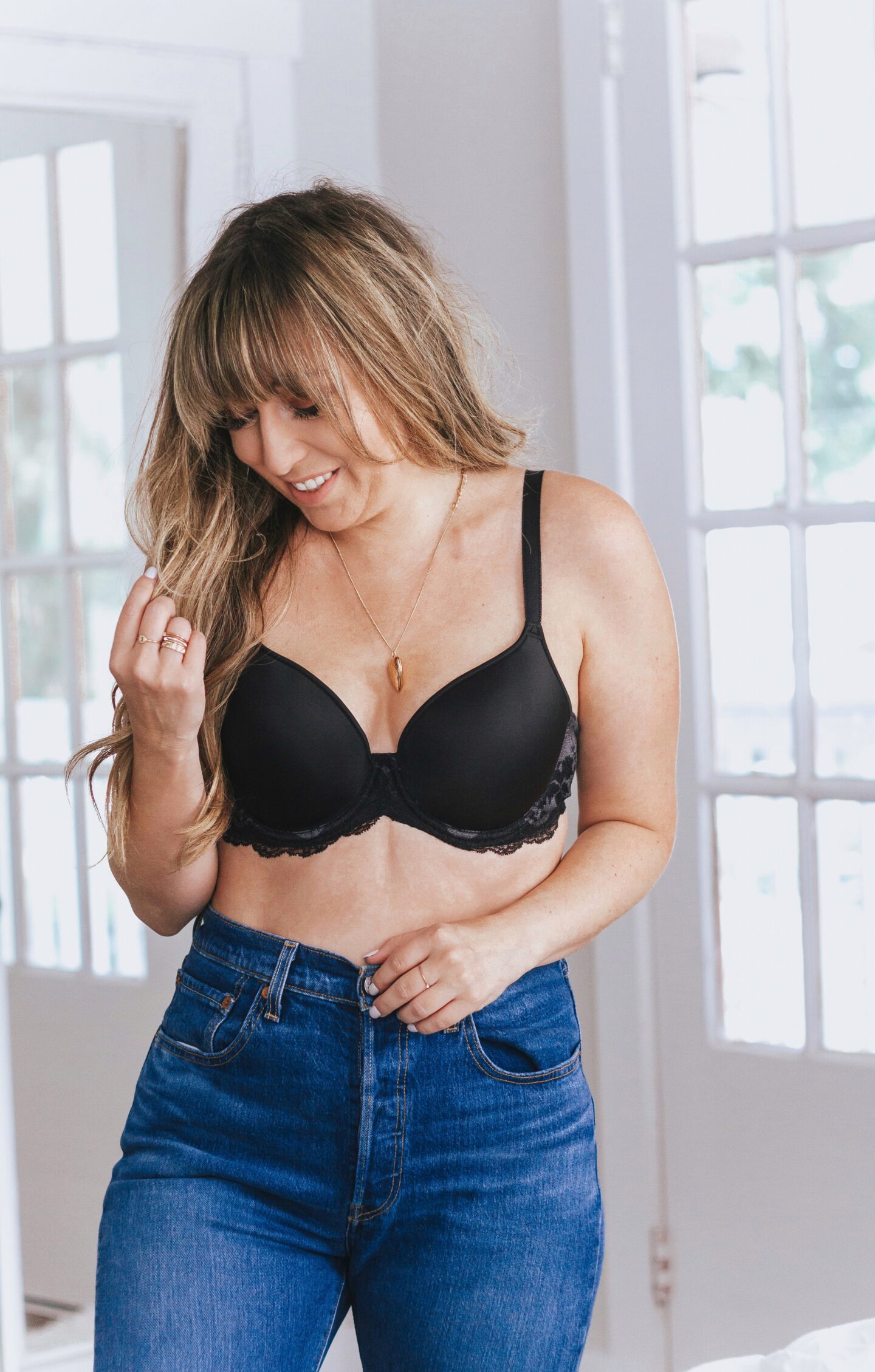 My years working at womens' magazines taught me a lot about fashion. I learned about the high-low mix from Glamour. I learned about making workout wear high fashion at Women's Health. I learned about taking bold chances and styling the unexpected from Teen Vogue. Every story I've ever worked on has taught me lessons that I've brought into my personal style even now.
One story that's long stuck with me was a bra fit story we did at Glamour, fitting real women in bras. I remember chatting with the bra fit specialist and her uncanny skill for looking at a woman and immediately knowing what size bra she should be wearing and even what size bra she WAS wearing. She confided in me that most women wear the wrong size and that our perception for what a certain size bra is supposed to look like is so off that we all mostly think we're smaller than we are. That's stuck with me over the years, for sure.
All About Bra Fittings + Why You Should Get Measured By A Pro
Recently, as I thought about stocking up on some summer bras for the new season, I thought it was finally time to get myself professionally fitted. Luckily, Wacoal offers complimentary fittings at department stores all over the country so it was super easy.
Getting fitted by a pro is totally key… I tried doing it myself and honestly, my results were totally 1000% off! I recommend skipping the lingerie chain stores and going to the intimates department of a department store where fit specialists are certified and have undergone training on proper fit techniques. I can't recommend Wacoal enough… their fit specialists are some of the best in the industry plus, as I mentioned, it's totally free.
While a bra fitting seems like it could be an uncomfortable experience, I was totally at ease with my fit specialist. She made me feel comfortable and talked me through the whole thing, making the entire process quick and seamless. Once we figured out my correct size, (spoiler alert: I was wearing the wrong size!!) she recommended a few great bras that she felt would look perfect on me… and she was right! She pointed out WHY these bras were great for me and pointed out the things to look for when you're fitting a bra.
How To Tell If Your Bra Fits
Check Band. Bottom band should be level all around. If it rides up in the back, it is too loose.
Check Straps. Straps should be pulled snugly for support, but should not dig into your shoulders or back.
Check Cup Fit. Breast tissue should be encased in the cup. If it spills out, the cup may be too small.
Check Center Gore. Center front should rest against your chest wall. If it stands away, you may be in the wrong size.
Raise Arms. Raise your arms. With a good fit, the bra should not ride up and your breasts should stay in the cups.
My Favorite Summer Bras
Wacoal has a line called Bras of Summer that has a few really awesome must-have bras.  The two bras I loved most were the Red Carpet Strapless Bra and the Lace Affair T-Shirt Bra. 
The Lace Affair T-Shirt Bra is probably the most comfortable bra I've ever worn. The fit is perfect, the lace is pretty, and I felt like it made me look amazing! 
I was in desperate need of a new strapless bra and fell in love with the Red Carpet Strapless Bra! It is super comfy and stays up all day and night, which is basically unheard of for a strapless bra. 
Take a peek at the Lace Affair T-Shirt Bra below!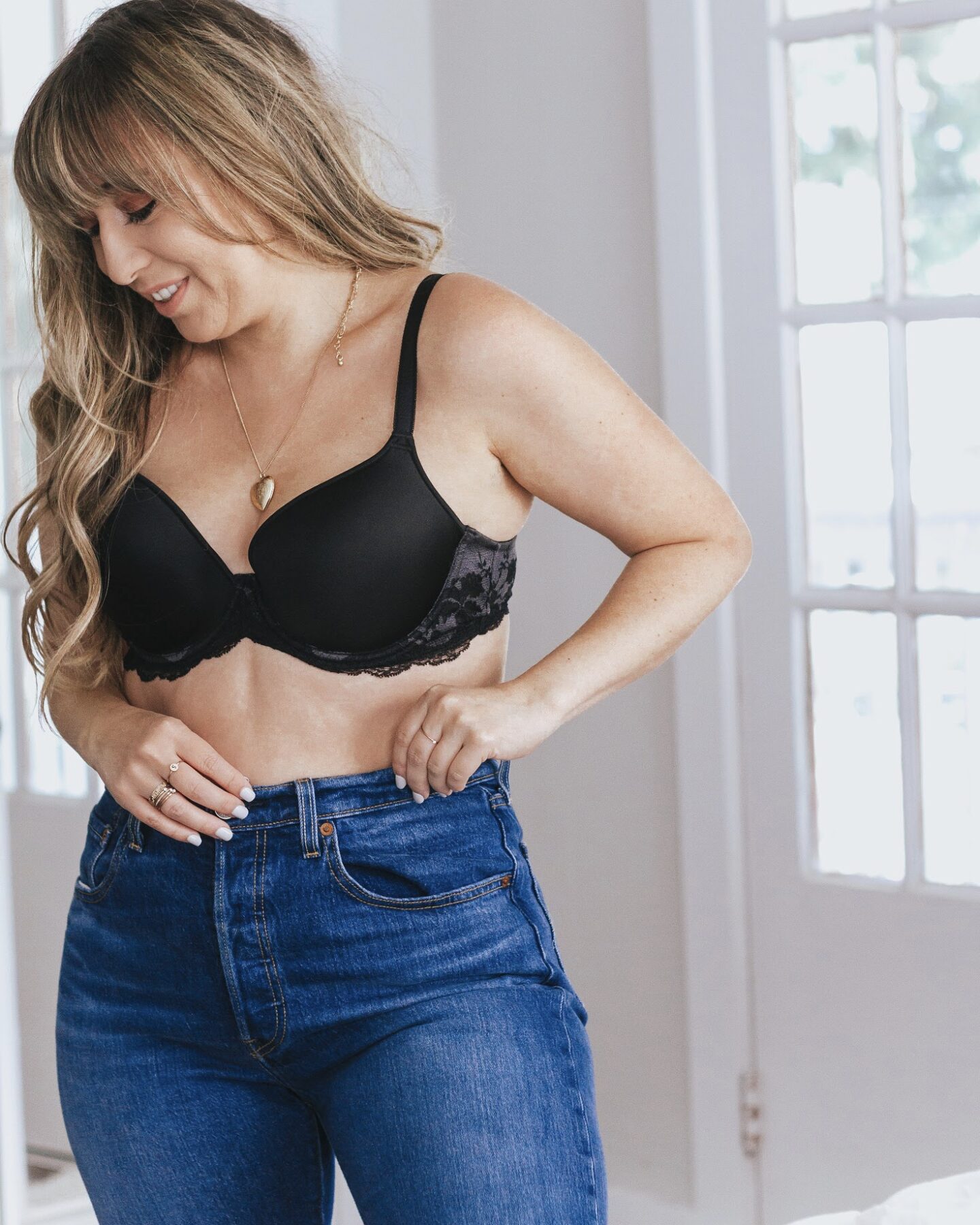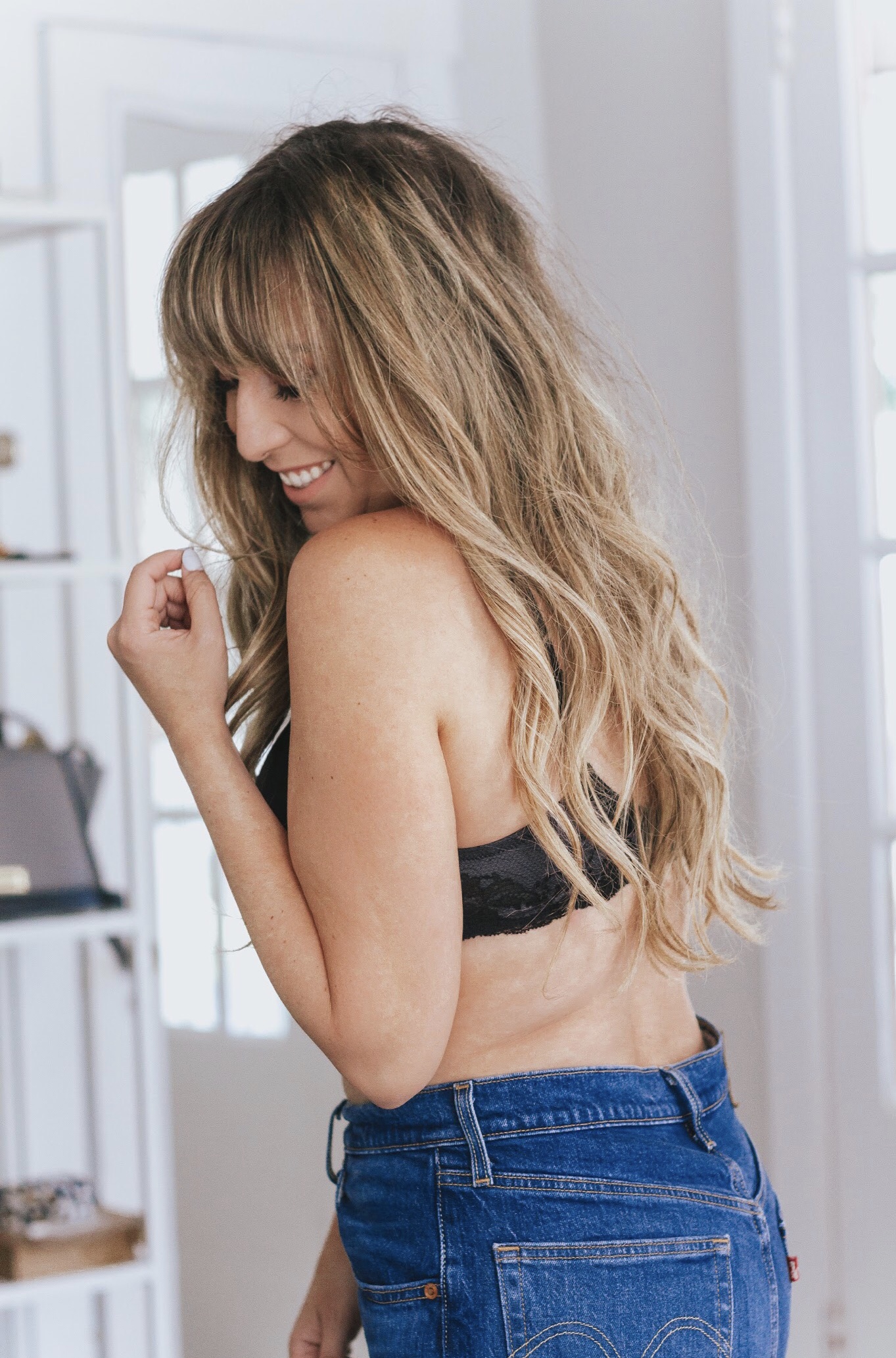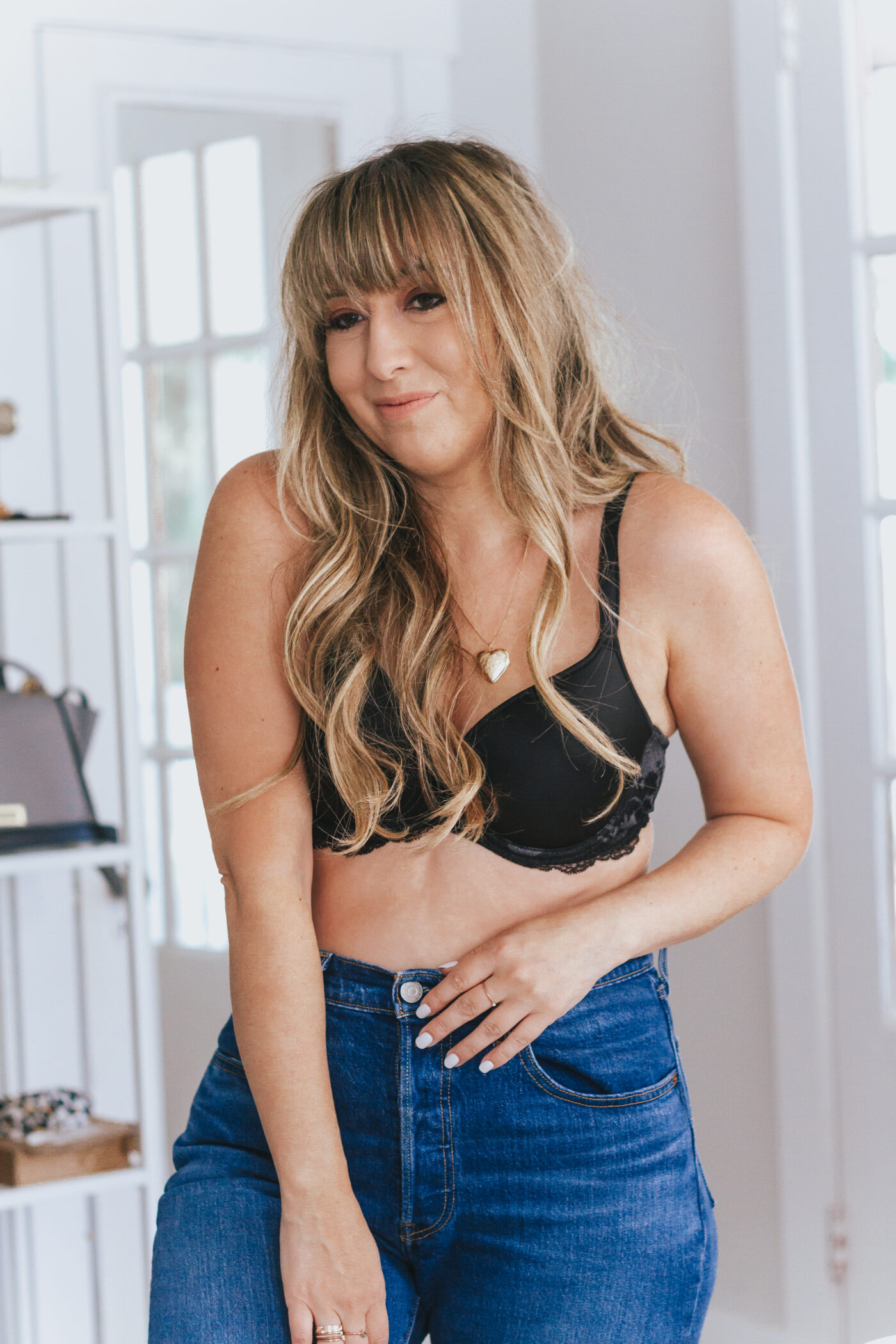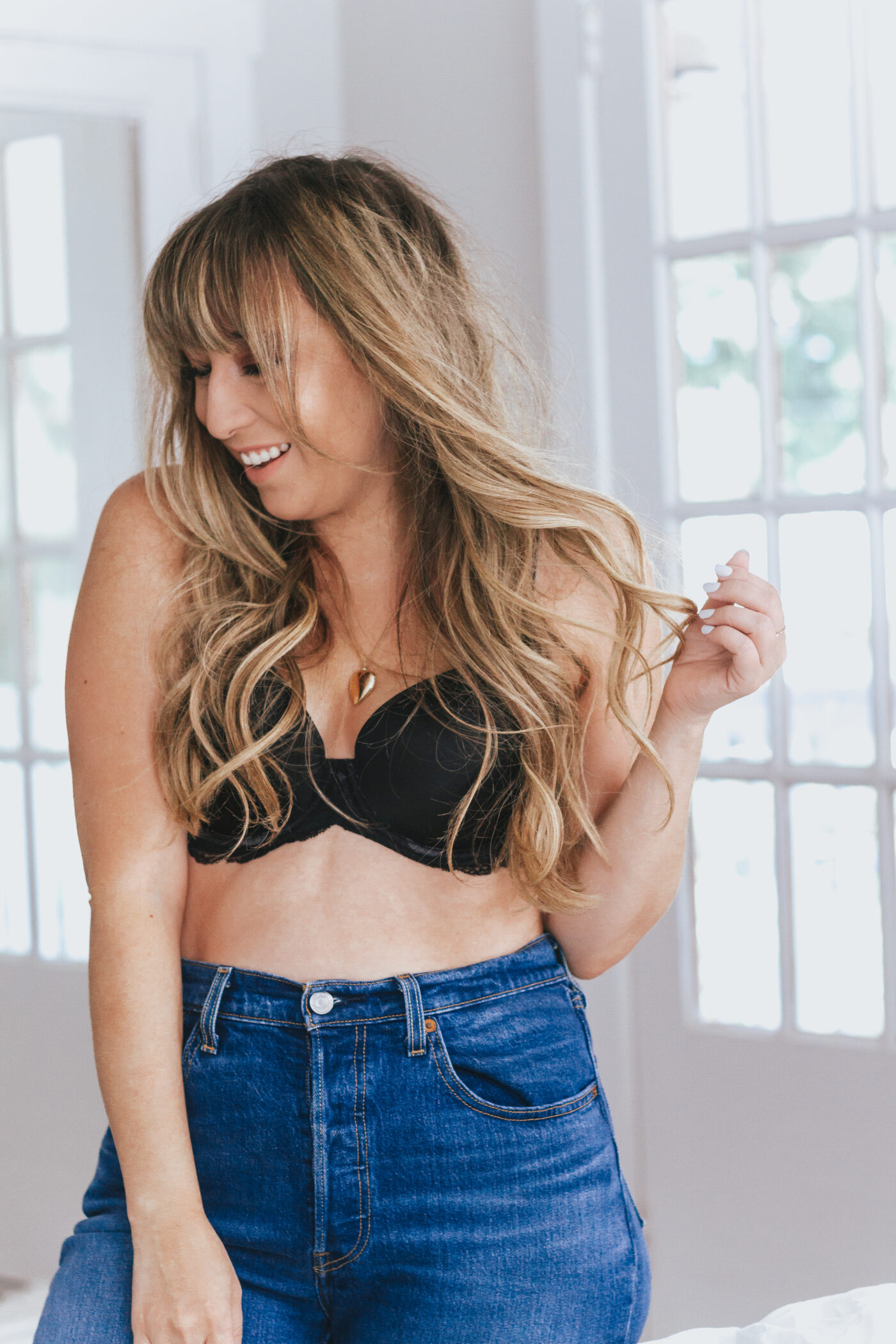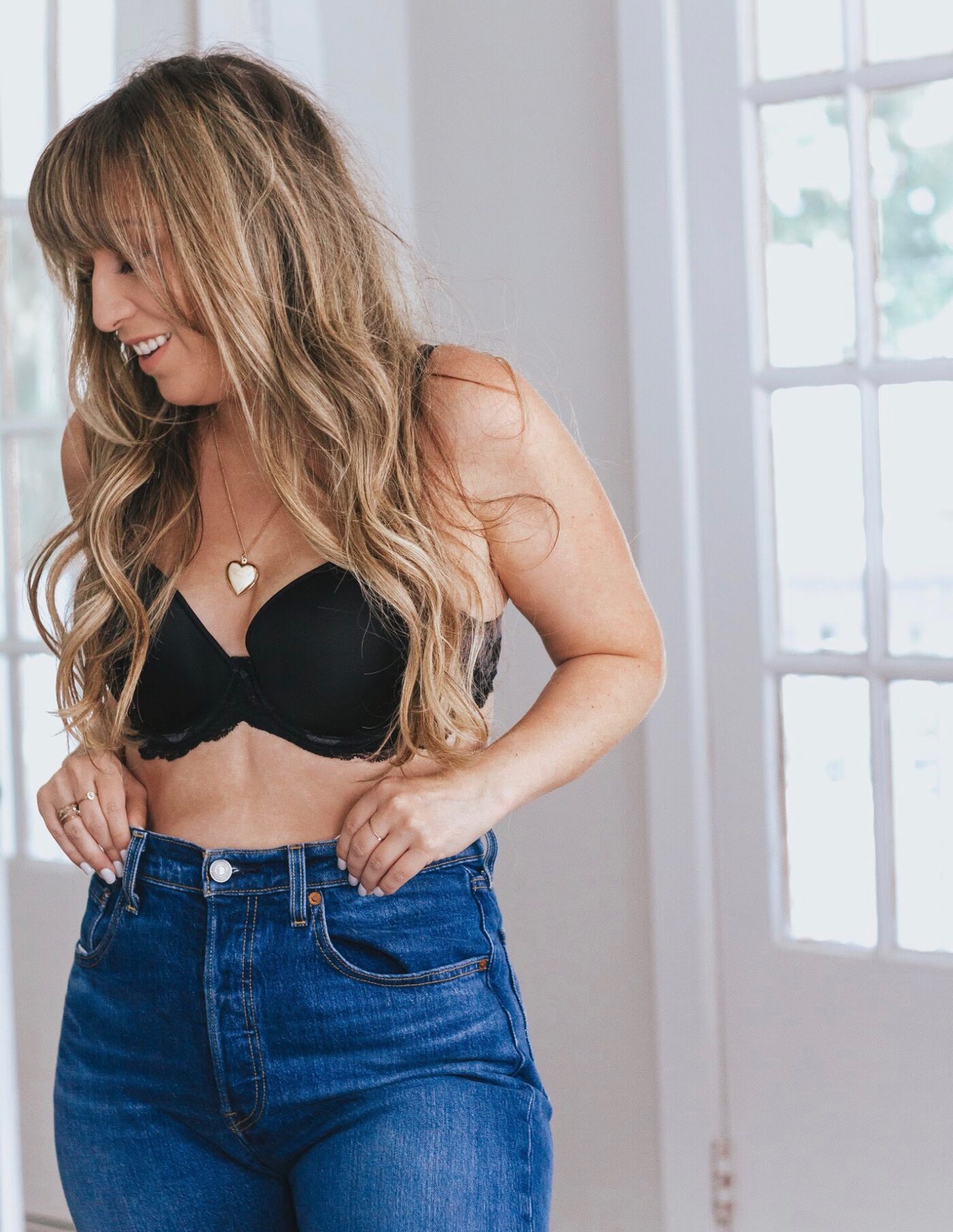 With summer officially in full swing, it's a great time to transition your intimates to more summer-appropriate options. I can't recommend getting a professional bra fitting enough! Learn more about it here!
I'd love to know– have you ever been professionally fitted for a bra? Were you surprised by the results? Let me know in the comments!