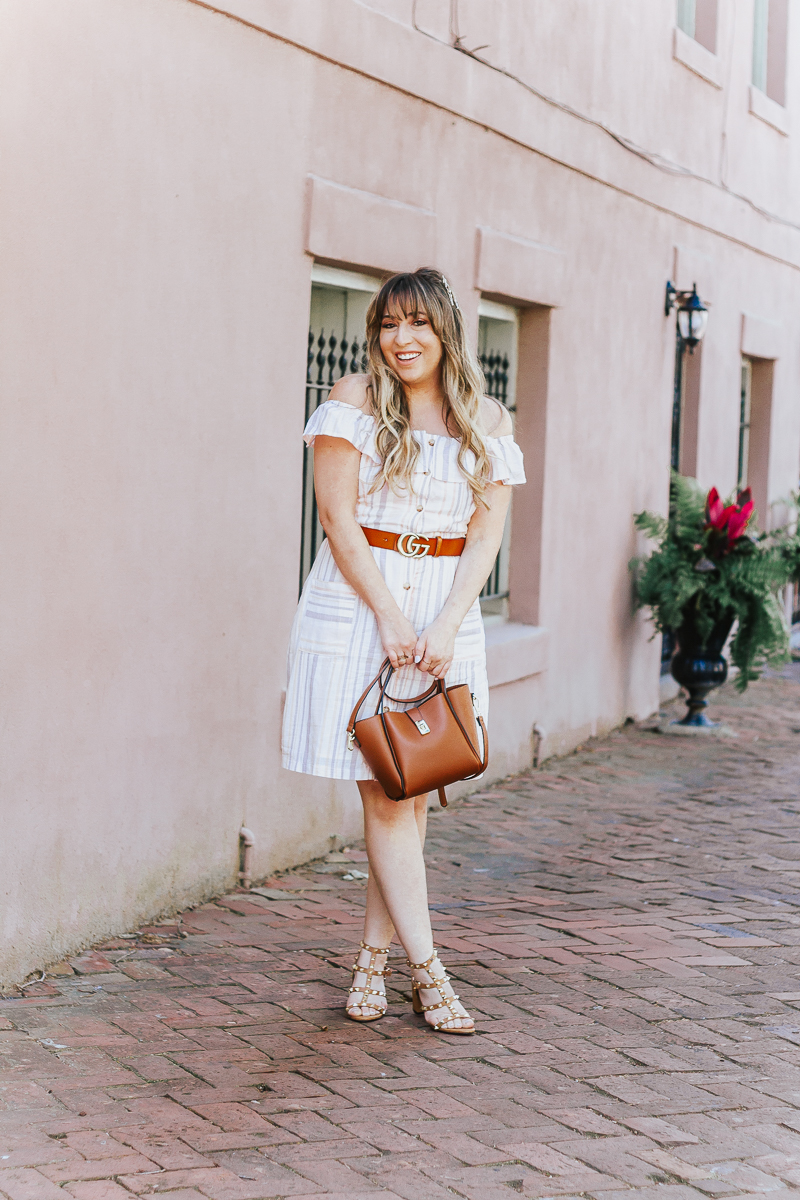 Happy Easter!! (Well, belatedly!) I hope you had a great holiday weekend and that you enjoyed your Sunday… I know I did! The fam all came up to Savannah to celebrate Easter and we just had a nice, lowkey weekend hanging out, baking, spending time together. Since we're all in different places, it's nice to be able to meet up for holidays.
My mom and sisters came into town Thursday night and we spent all day Friday running Easter errands. Saturday we spent baking and cooking and went to church in the evening. (I love going Saturday nights on Easter, it's so much more laid back and chill!) Sunday we just had brunch and spent time together. I love Easter! Not going to lie, I miss Easter Egg hunts lol!
They left this morning, so now I'm catching up on work and trying to get back into the swing of things. Now that it's definitely 100% spring, I'm starting to build up a spring wishlist and I spent last night and this morning browsing some of my favorite retailers to see what's new.
I've been slowly incorporating some new spring pieces into my closet to give my wardrobe a little refresh. There were a few things I had on my list this season: cute hair clips, a cognac bag, some new gold stacking bands, new gold hoops, a long layered necklace for my more plunging neckline styles. (I mentioned all of this last week when I unboxed some new goodies from my friends at Charming Charlie!)
You know I love shopping Charming Charlie for accessories, never really paid too much attention to their fashion selections until recently. Isn't this dress so cute?! PERFECT for spring! I love the colors and the silhouette… it's pretty much everything you picture when you think of a spring dress.
This cognac crossbody is SO nice and luxe at such an affordable price point. I love Charming Charlie's bags, I've picked up a few over the years that I use constantly. Come spring I tend to wear cognac shoes ALL of the time. Between these Valentino dupes and my go-to wedges, I basically live in cognac shoes. This year, I was thinking that I'm totally over all of my cognac bags so was trying to hunt down a good everyday bag… and this one from CC is perfect! It's small but surprisingly roomy and it even has a little bag-within-a-bag to hold all my essentials.
These gold hoops are SO good… I've been wearing them non-stop lately!
I picked up these hair pins at Target, can you believe it?! I love them, they come in pack with gold, silver, and rose gold pins. I am now obsessed with hair accessories and need basically EVERYTHING.
Check out my spring look below:
Thanks so much for reading! I'd love to know– how did you celebrate this Easter? How about spring trends? What's on your radar? Hit the comments and let me know!