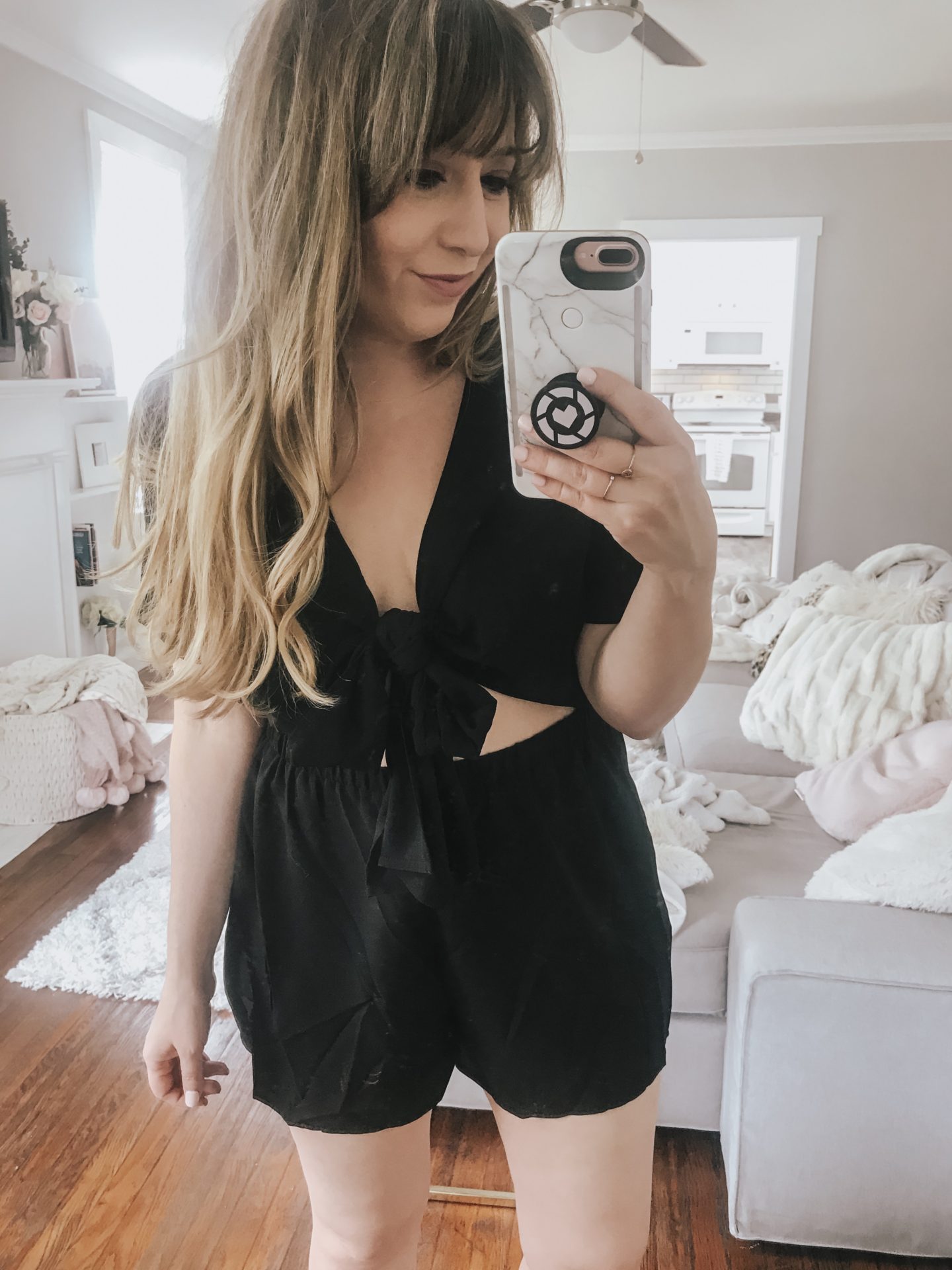 Definitely one of my favorite items from the order! This sweet romper is super comfy and chic… so fun for spring and summer! The waist is elastic and the tie front is very adjustable… so I feel like this would honestly fit anyone! You can totally dress it up or dress it down.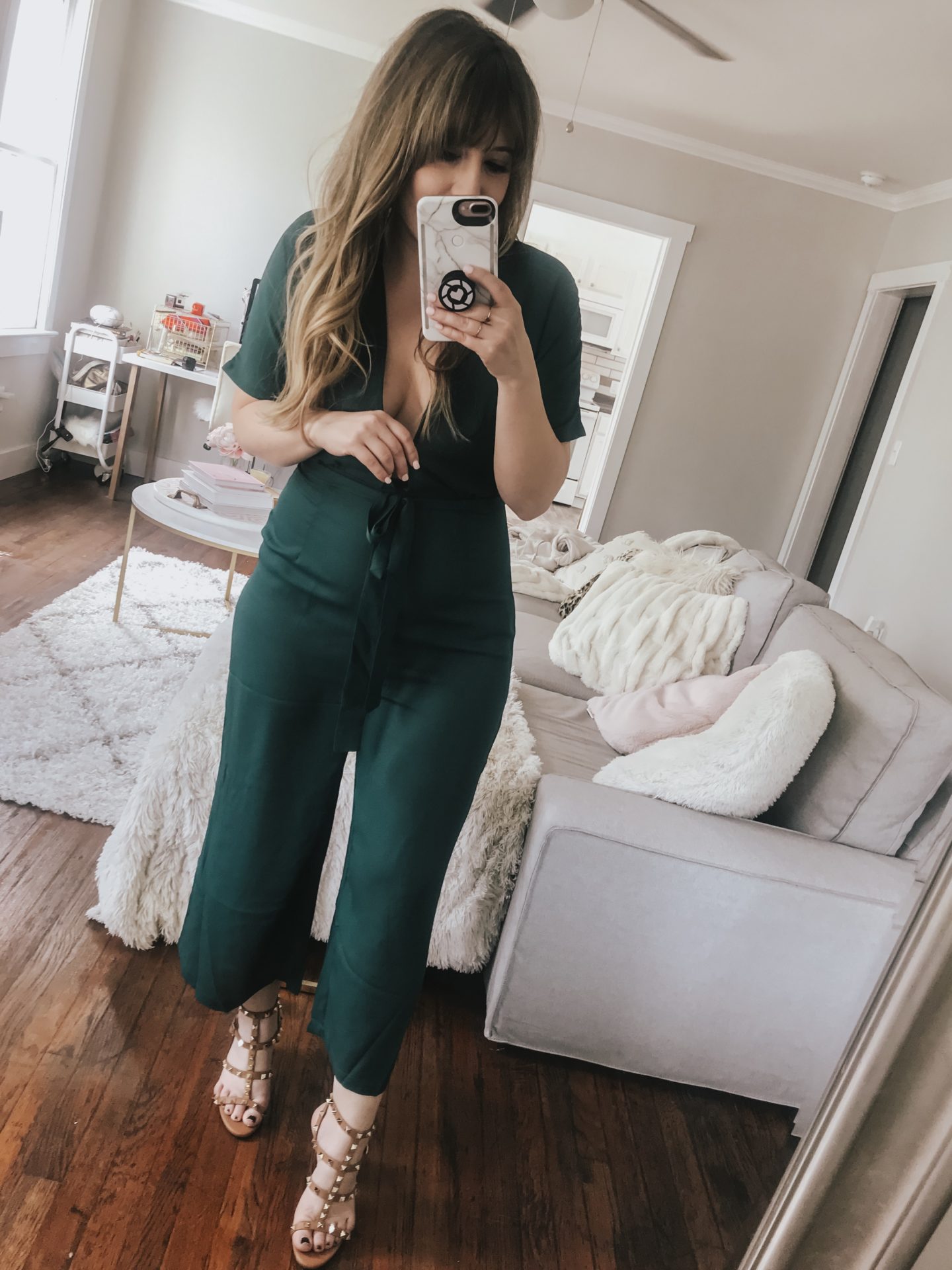 OK, so if you're here from my try-on on InstaStories, you'll know that this jumpsuit seems to be super see-through when it's not on your actual body. SO weird, because it doesn't seem see-through when you're actually wearing it! Makes 0 sense but ok lol. I do really like the fit of this jumpsuit, but feel the plunging neckline is a bit wide. I live for a plunging neckline, but you absolutely 1000% need fashion tape to get away with this one. It's available in green and red and I think it's a really fun and sexy style for a night out!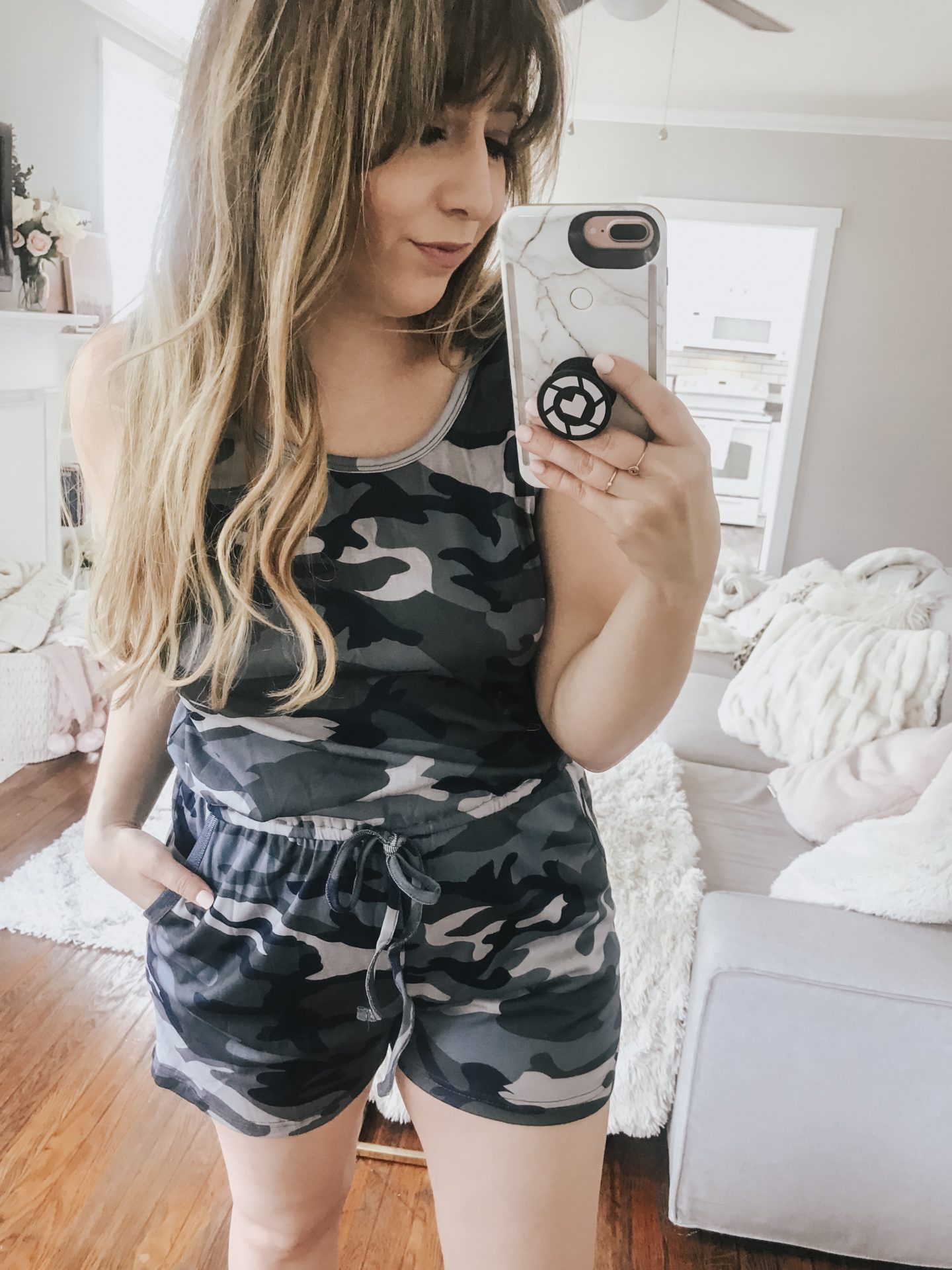 This romper is cute and casual, great for running around. The fabric is different then I thought it would be, honestly. I think with a good wash it would be a lot softer. Style it with a jean jacket and I think you have a great little outfit for running errands or running around town.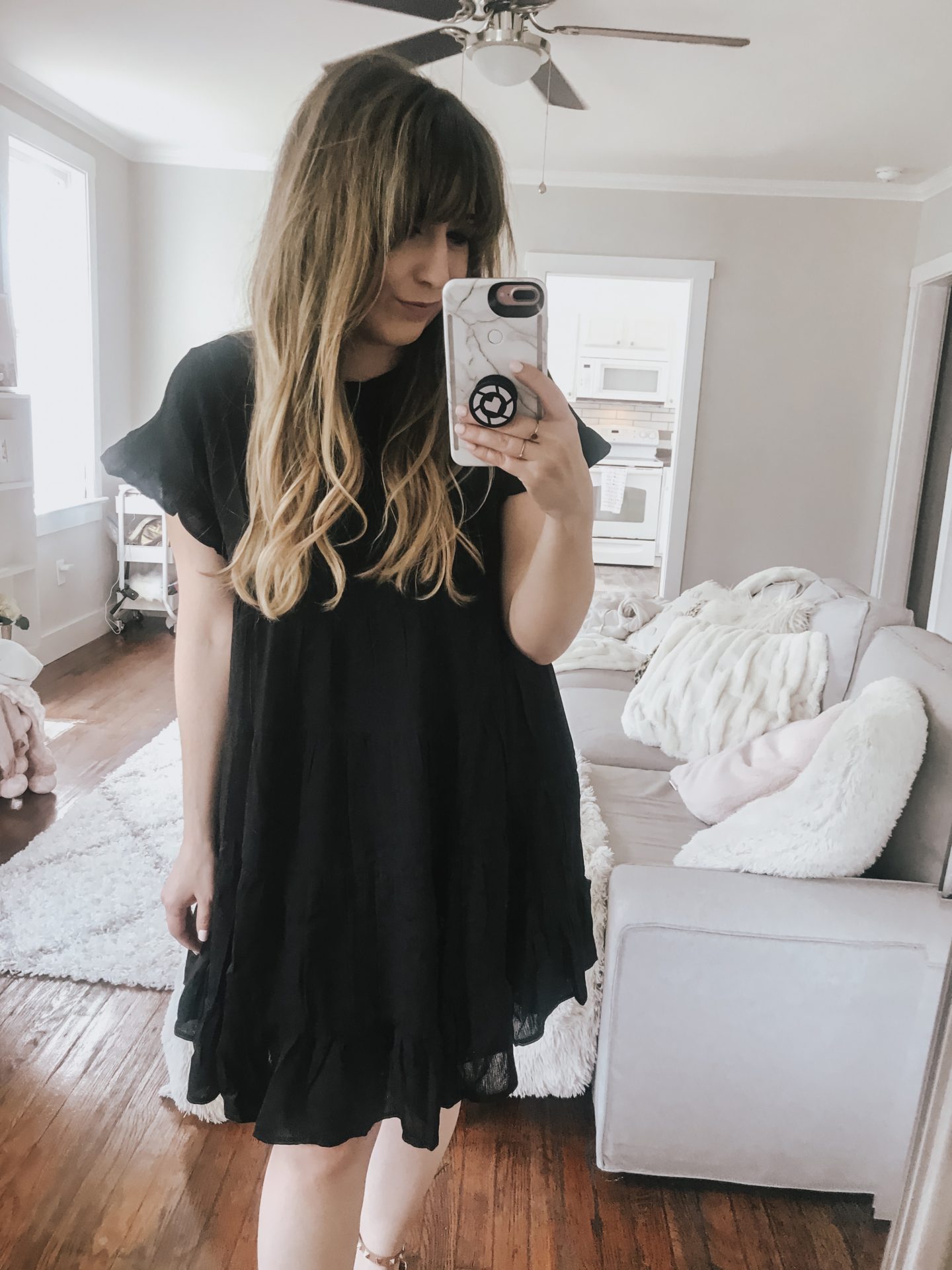 This is honestly one of my favorite items from this month's order! Isn't this dress precious?? I was pleasantly surprised by how high quality the dress was, how nice the fabric is, and the fact that it's lined! Such a steal for $25! This little number will be beautiful for spring and summer and can easily be dressed up or dressed down. You need this one!! Love the length and the fit, it's surprisingly flattering yet forgiving.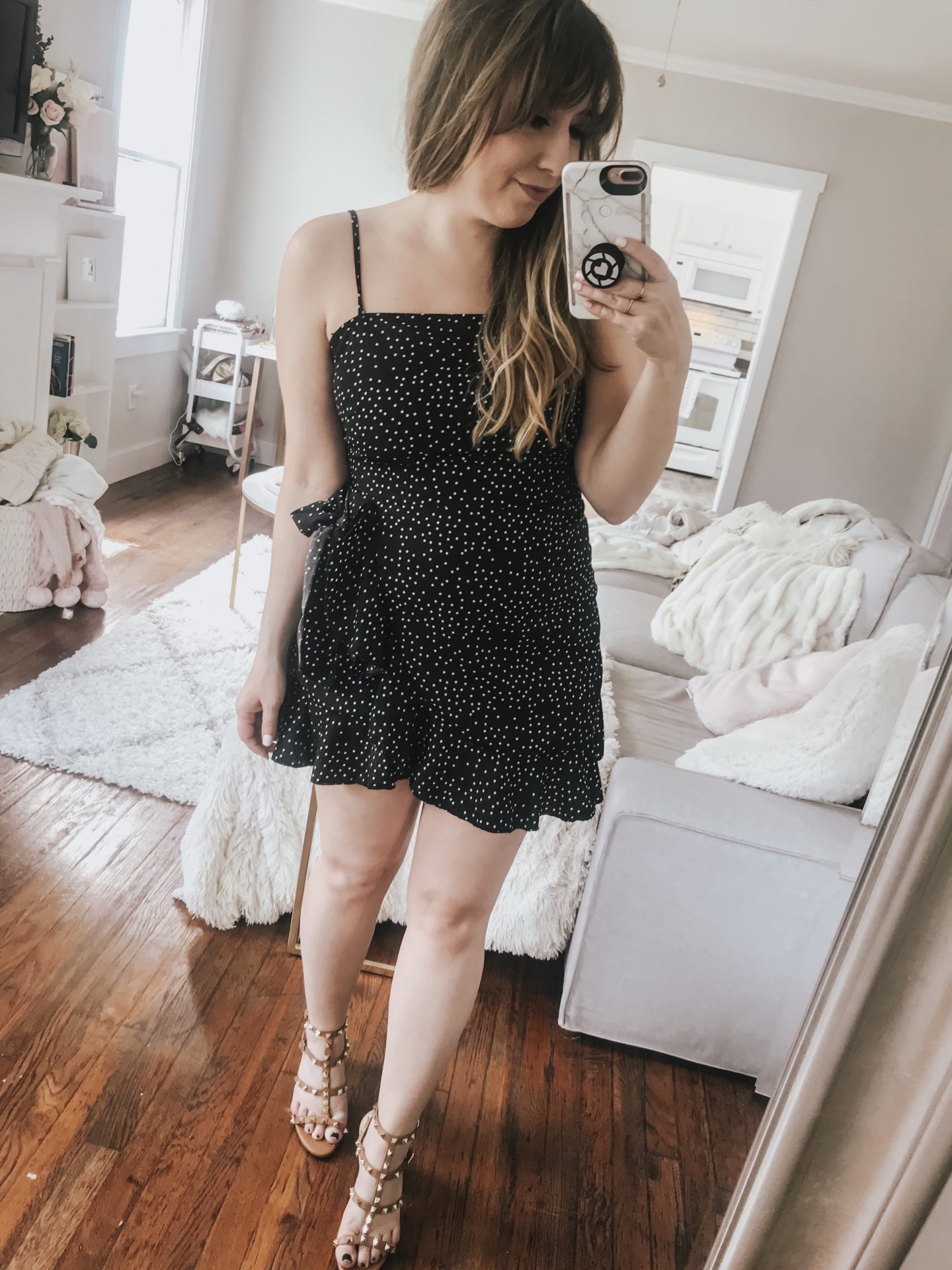 OK how adorable is this little dress? I am obsessed! So flattering, so flirty, so cute for the warmer months. Dress it up, dress it down, this cute little frock is perfect for brunch, dinner, errands, you name it. The skirt is a faux wrap style, which I love. It's on the short side, but I'm not mad at that. It's very flirty and sweet for spring.
This is the #1 best seller in women's pullover sweaters! It's very lightweight, I wouldn't even really call it a sweater, more of a heavier white tee. Very soft and cozy, easy for every day. This is one of those items I've seen on basically every other blogger who shops Amazon Fashion and everyone raves about it! This is just a great easy tee to throw on over leggings or with jeans for everyday.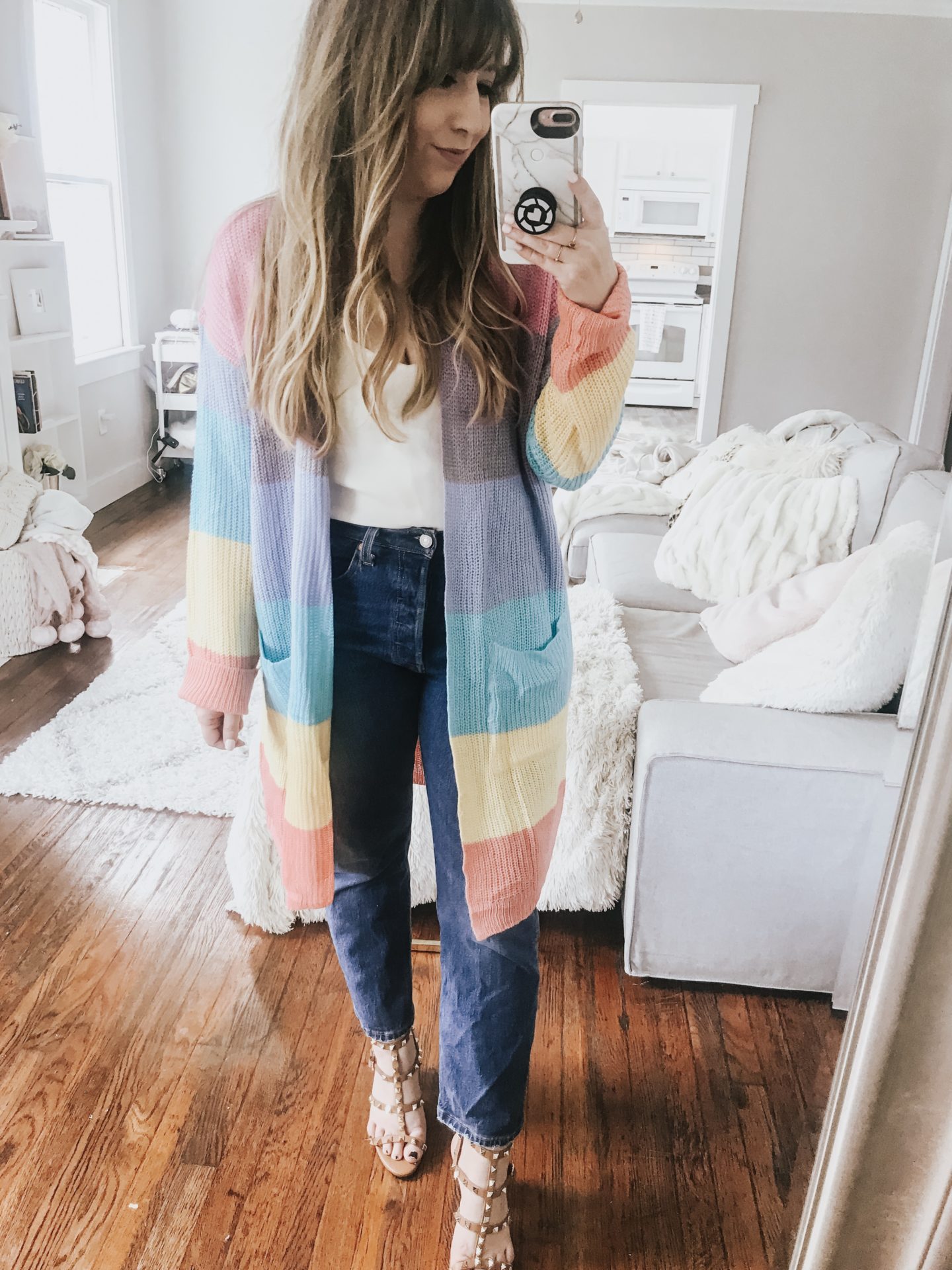 HOW fun is this cardigan? I love the colors so much! So fun and bright, I think this baby pairs beautifully with jeans or even jean shorts. It's a very lightweight knit, perfect for spring. Great layering piece, very nice quality. Super soft!!
There were a few items I ordered that didn't arrive in time, so I will totally share when they come in, or include them in next month's haul! In case you're curious, I'm still missing this jumpsuit and this straw bag!
Most Popular Items Last Month
Can't wait to hear what you guys think of this month's haul, what you're planning on ordering, and what you ordered last month you love! Hit the comments and let me know!
xo Steph