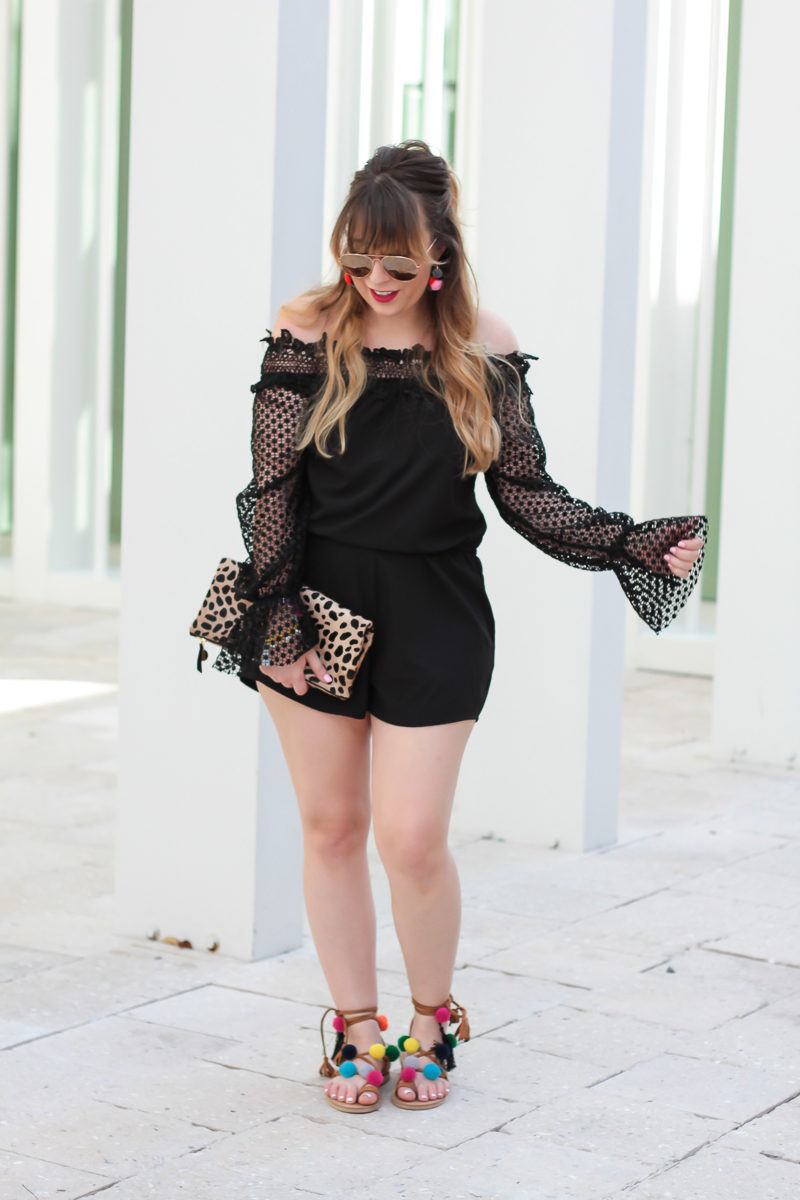 Is the little black romper the new little black dress? I love rompers, they're such a great alternative to a dress. I love that they're so versatile… you can dress them up or dress them down based on how you accessorize them. Whenever I have an event, I find myself reaching for a cute romper, especially when I'm unsure of the dress code.
Friday night I attended a blogger dinner at the Soho Beach House. An influencer network I work with was hosting a beautiful dinner for some of the Miami-based bloggers they work with, and it was gorgeous! We had such a fun night and I loved catching up with some of my faves. (You may have caught the action on IG Stories or Snapchat!) I wore this adorable black off the shoulder crochet sleeve romper and the response to it was HUGE!
It's only $26 and so perfect for spring and summer. Love it for date night or any parties you may have coming up. The lace is a really good quality! The body of the romper is more polyester-y, but it doesn't bother me. The shorts are cut higher on the sides and shorter in the front.
Make sure that you pay attention to the measurements of the sizing… I'm actually wearing a large! Remember that I am 5'2, so if you're super tall or have really long legs, it may be too short. Again, check the measurements. If you're too tall for the romper, I'd advise ordering the top version! So loving this romper that I'm thinking I will scoop up the top version next… it's available in black, white, and yellow and is only $19!
I paired this romper with these adorable Baublebar pom pom hoops that I've gotten SO much wear out of and the pom pom sandals that basically live on my feet all spring and summer! This outfit is perfect for any vacays you have coming up… I'll probably re-wear it on our cruise next month!
Check out my look below: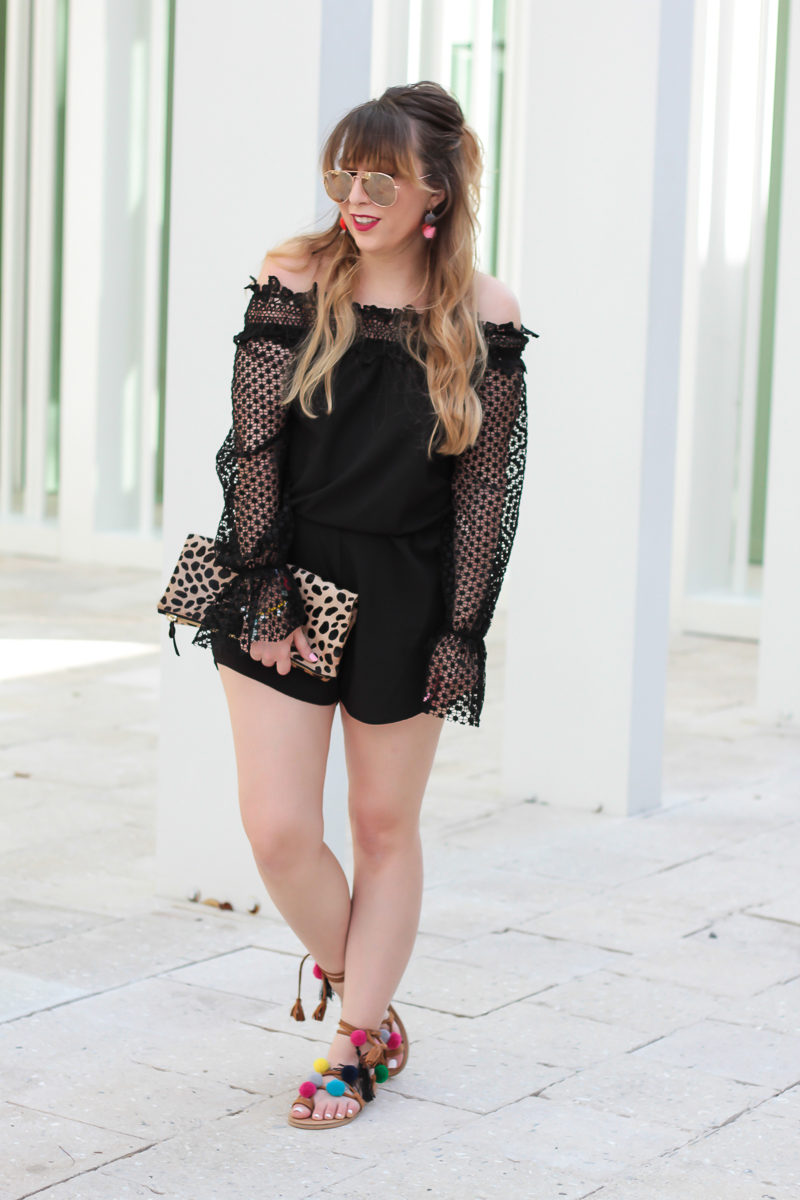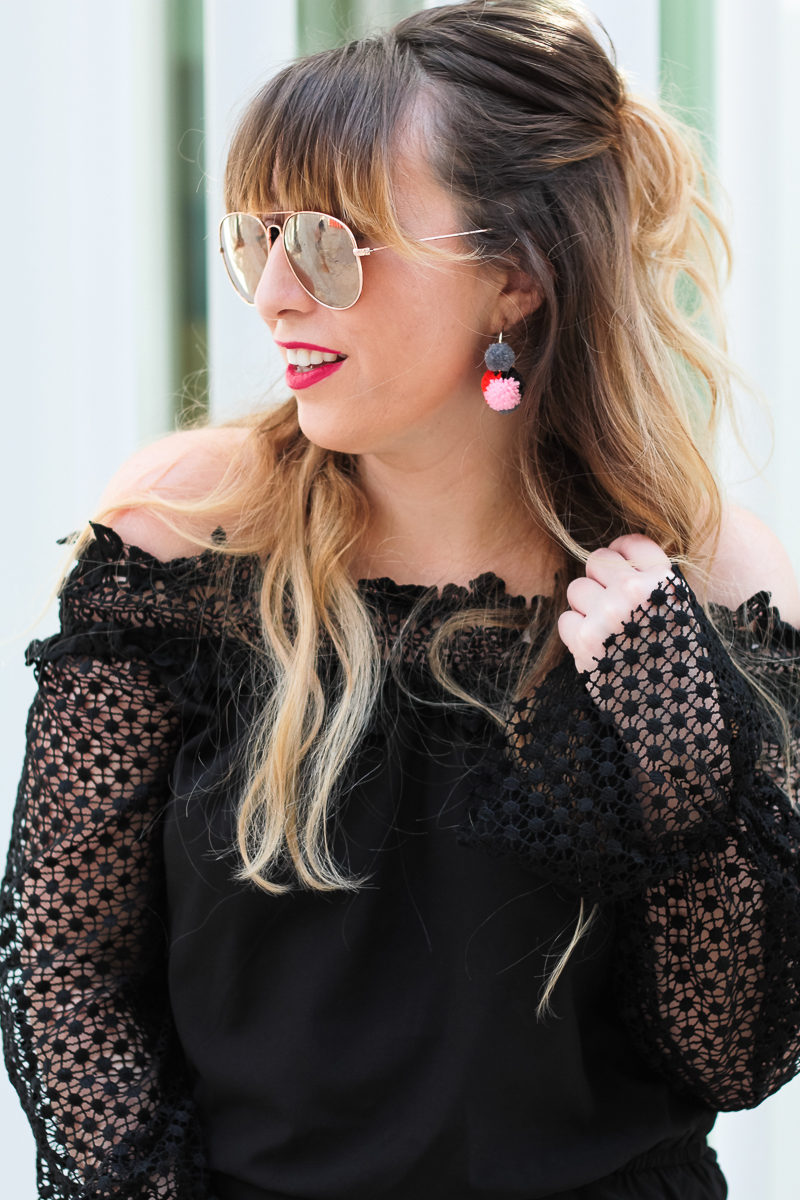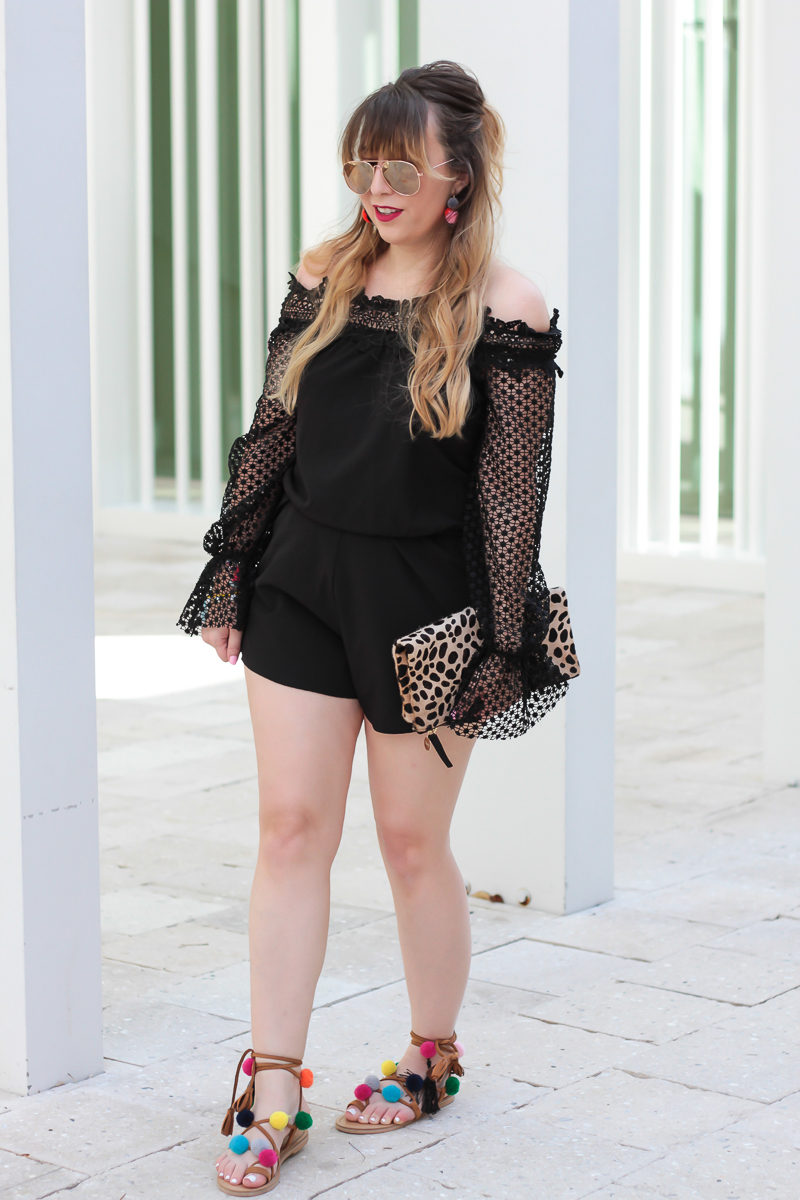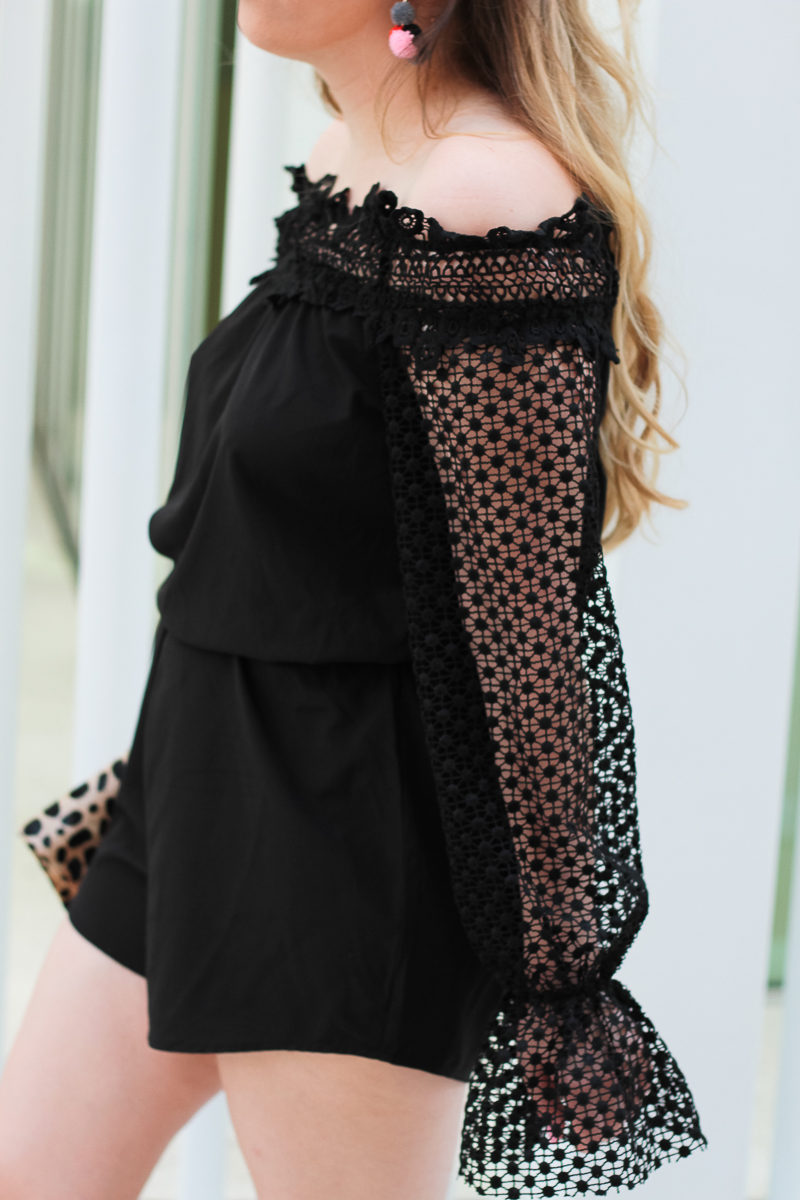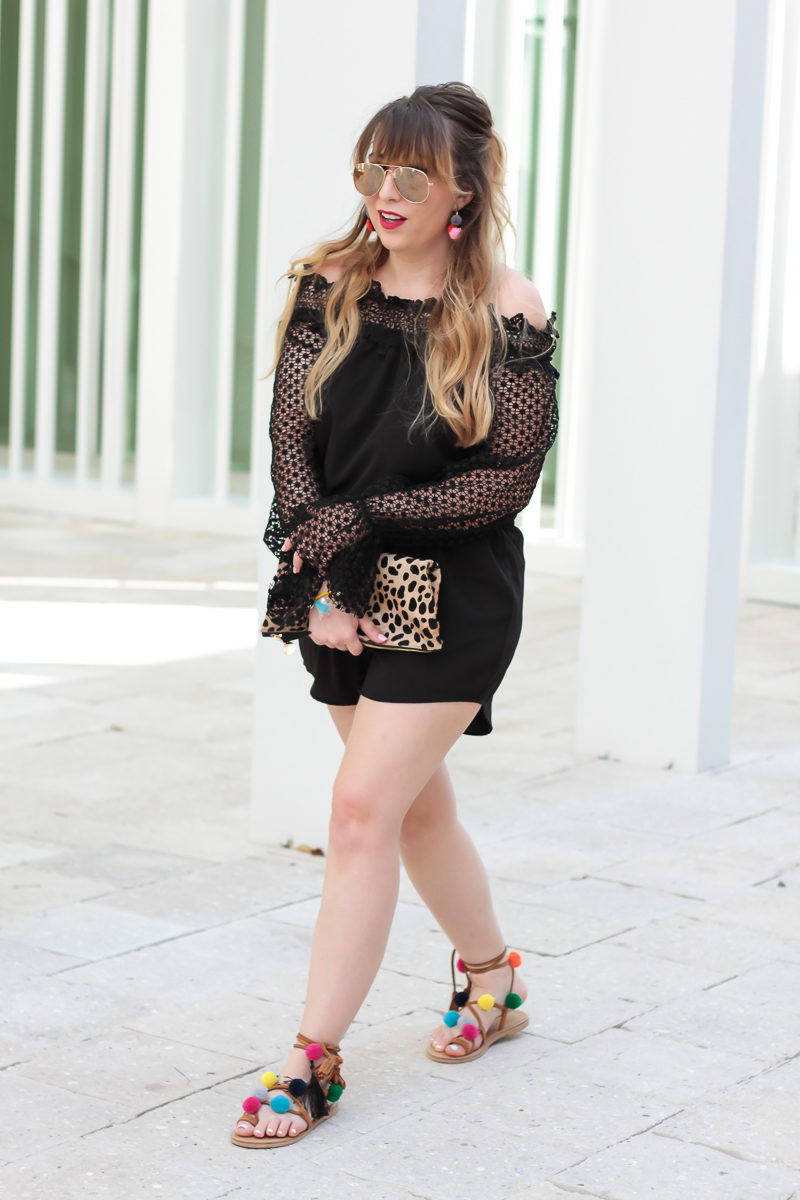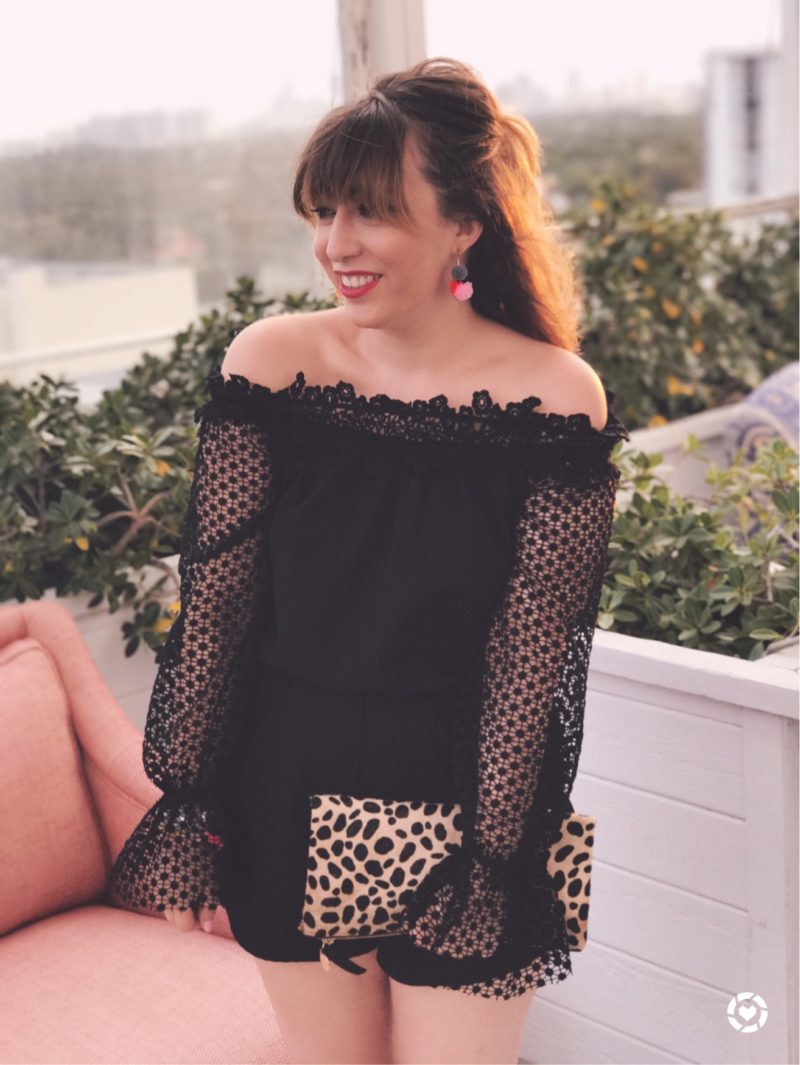 Thanks so much for reading! Hope you're having a great week! (Halfway there!)