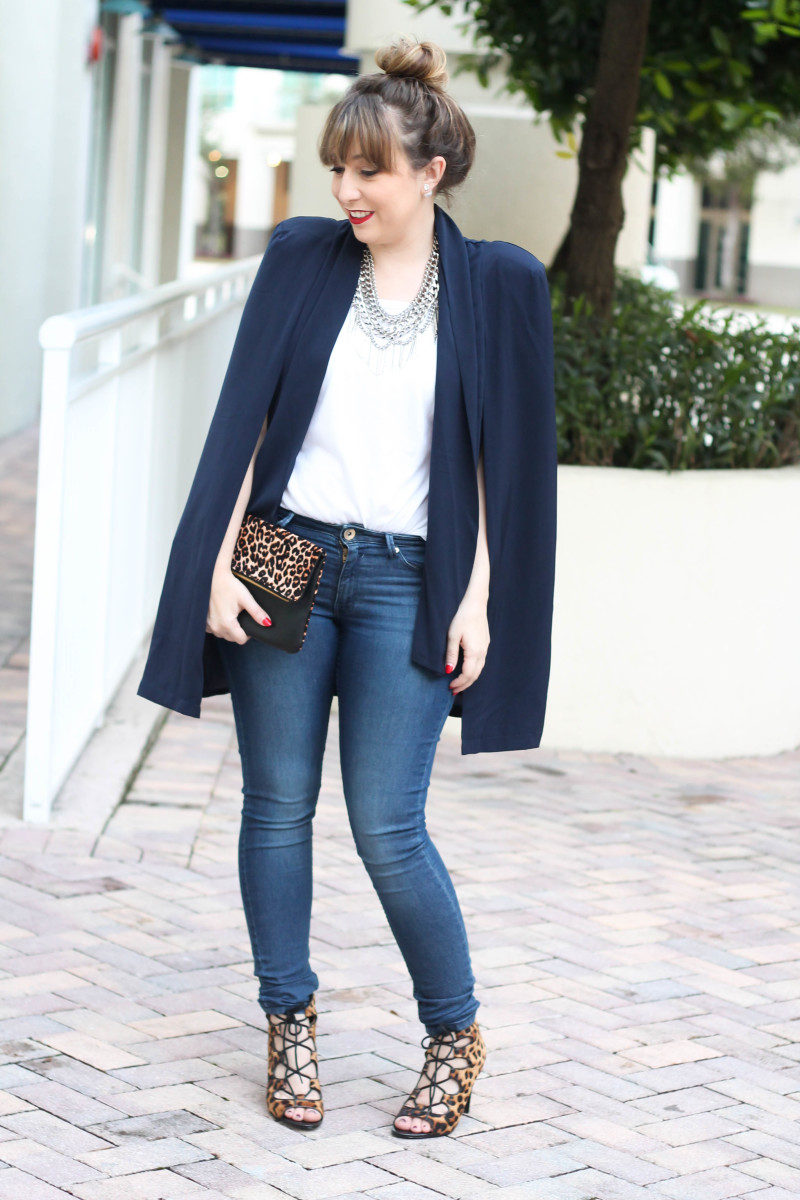 You guys. I'm wearing a cape. I'm in love with the cape. The cape is the single greatest thing that's happened to my wardrobe in who knows HOW long.
I've had a cape on my to-buy list for awhile, but hadn't quite found the right one. The wrong cape can go very… wrong. This cape? SO right. I'm actually going to feature it on the blog in the coming weeks a few times, because I feel like it's actually REALLY versatile.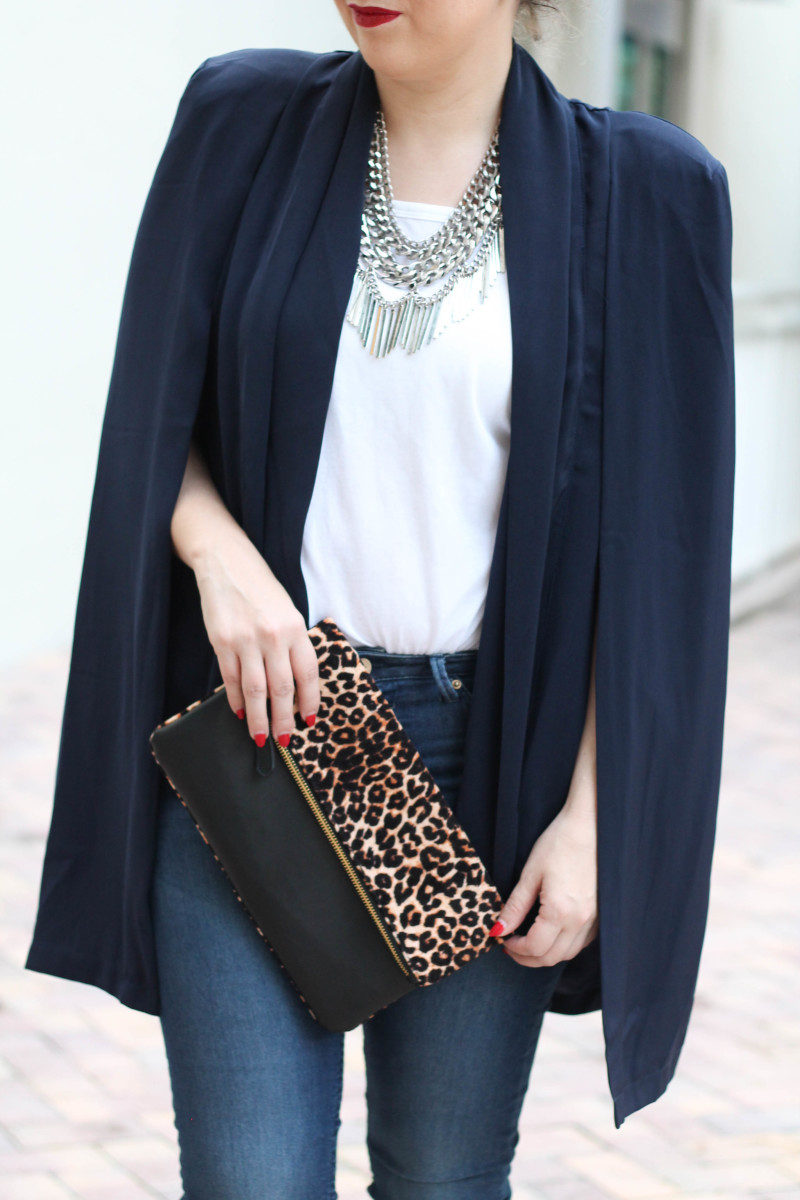 First up though, I wanted to style it simply; just a plain white tank, a beautiful necklace and a pair of skinnies. This is a great outfit that you can wear to work, happy hour, dinner, you name it. (Maybe just not date night. You know boys just don't get it. I hate boys. LOL) I made a Target stop after shooting this. In the cape. Not even kidding.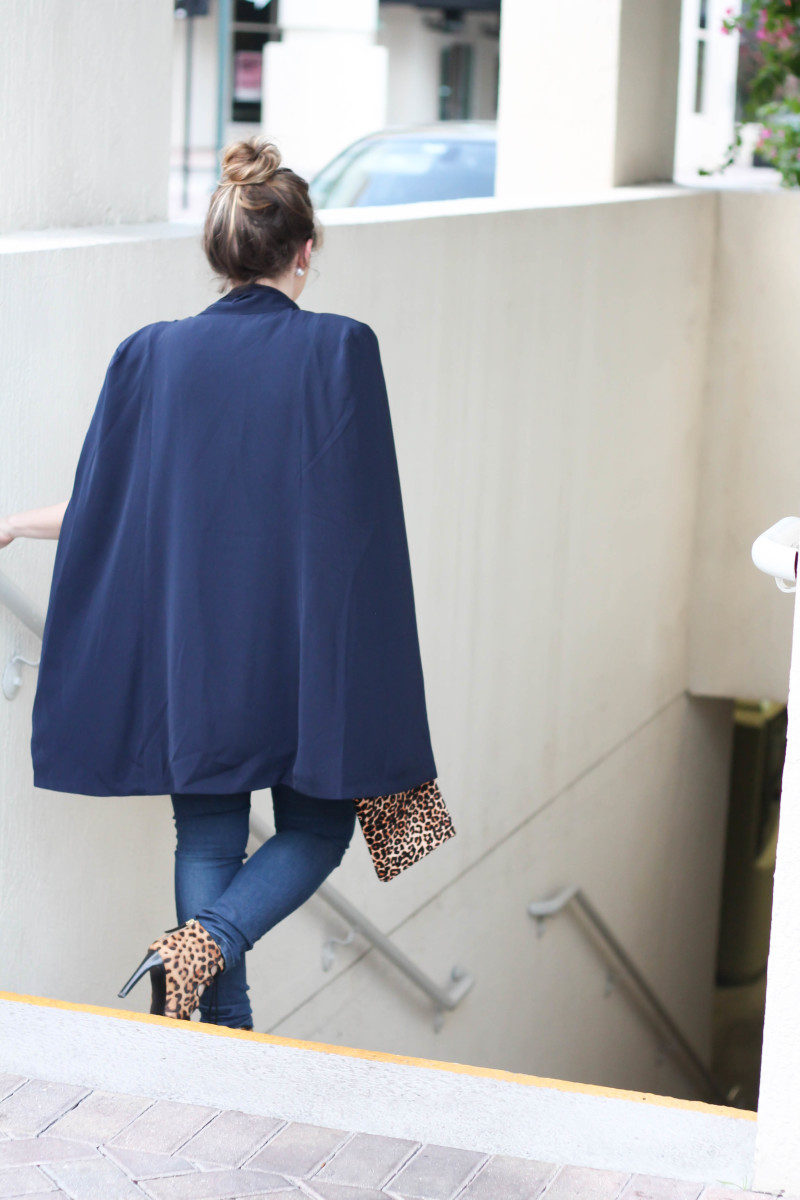 The cape is light and silky, perfect for laying, perfect for South Florida. If you wanted to take it into colder temps, I think it would pair beautifully with a turtleneck or a light sweater.  It looks super luxe, you'd never guess it was only $28.99! There are literally SO MANY STYLING POSSIBILITIES. I'm so excited.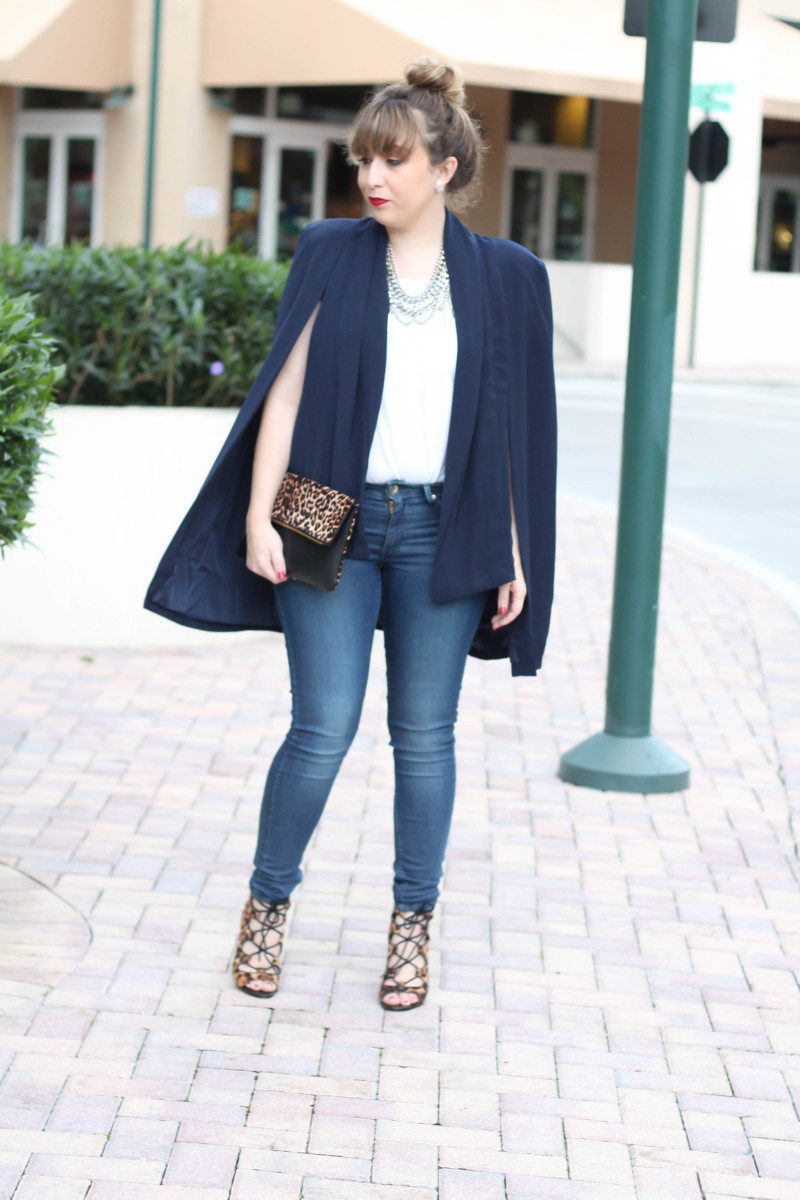 A little note about size: I ORDERED A 12. Now, normally, I'm a 4-6. Just so you get an idea of how the blazer runs. Pay VERY CLOSE ATTENTION to the measurements. The 12 has a 36.6 inch bust! The 10 has a 34.65 inch bust. I'm a 34B, so I decided to go with the 12, just to be safe.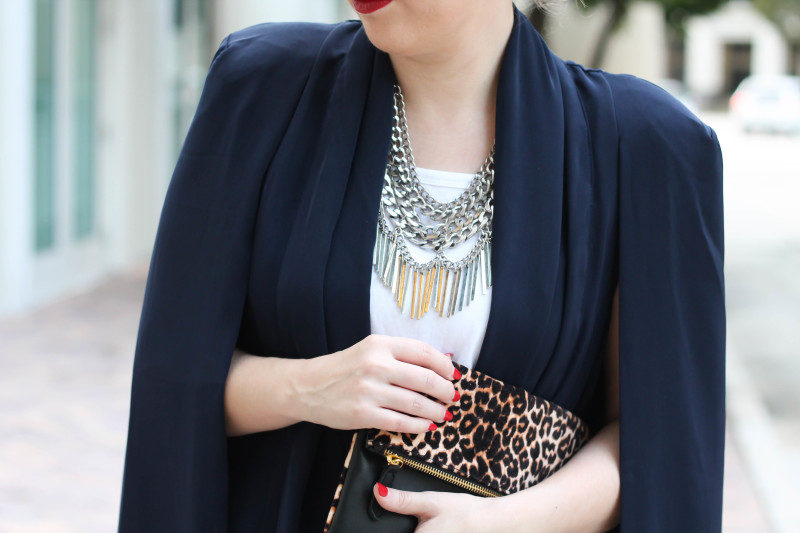 I have to call out this amazing necklace. I just LOVE LOVE LOVE it. It's so beautiful, you may have seen me raving about it on Snapchat. It's super heavy. I'm not mad at it, though. I've considered getting the Courtney bib for awhile, seeing as how I'm maybe the only blogger in America who does not own one. But… I sort of saw this one (the Fringe Court bib) and fell in love with it. It was on sale, and to be honest, I kind of prefer it to the Courtney bib. The fringe gives it a little something extra, don't you think?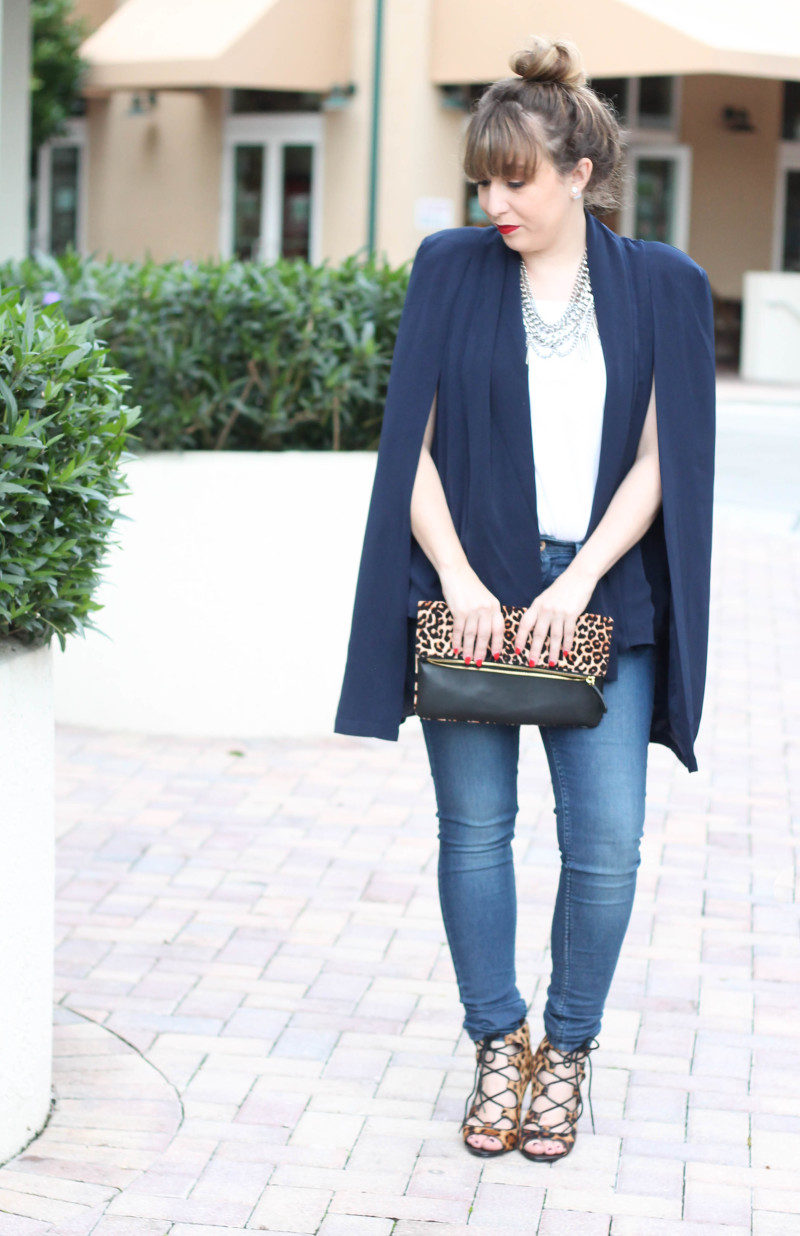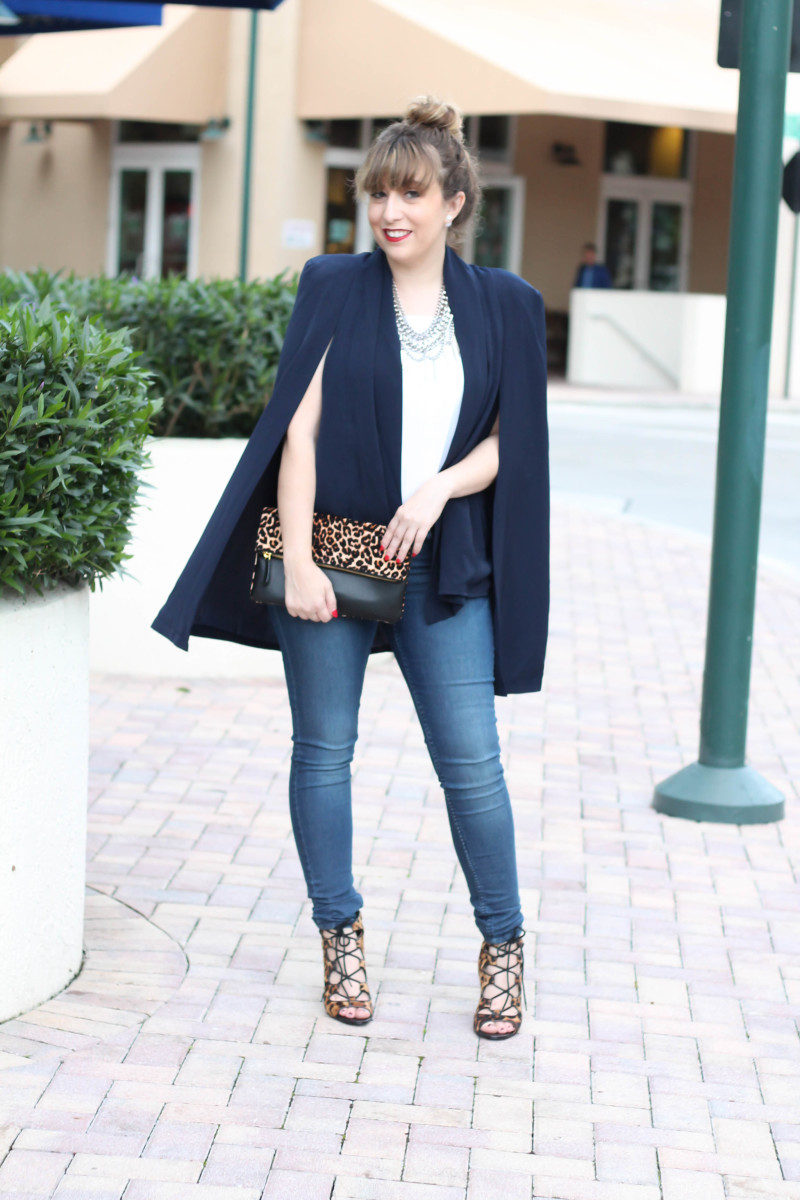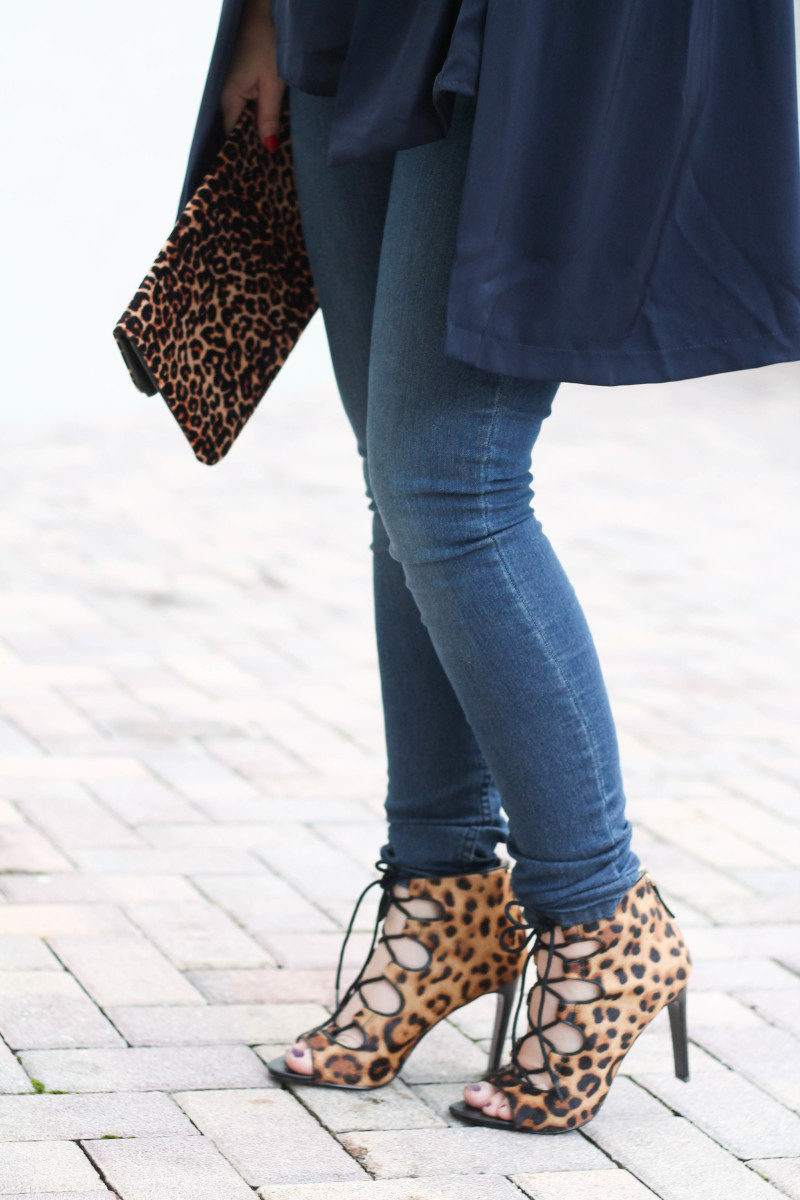 I'm still totally in love with these Nine West Unfrgetabl leopard lace ups! So comfy. The heel height is perfect. They're also available in black leather, black suede and burgundy. And they're on mega sale right now; reduced to $53.99 from $119! (I think that sale ends today, so if you're interested, get to it!)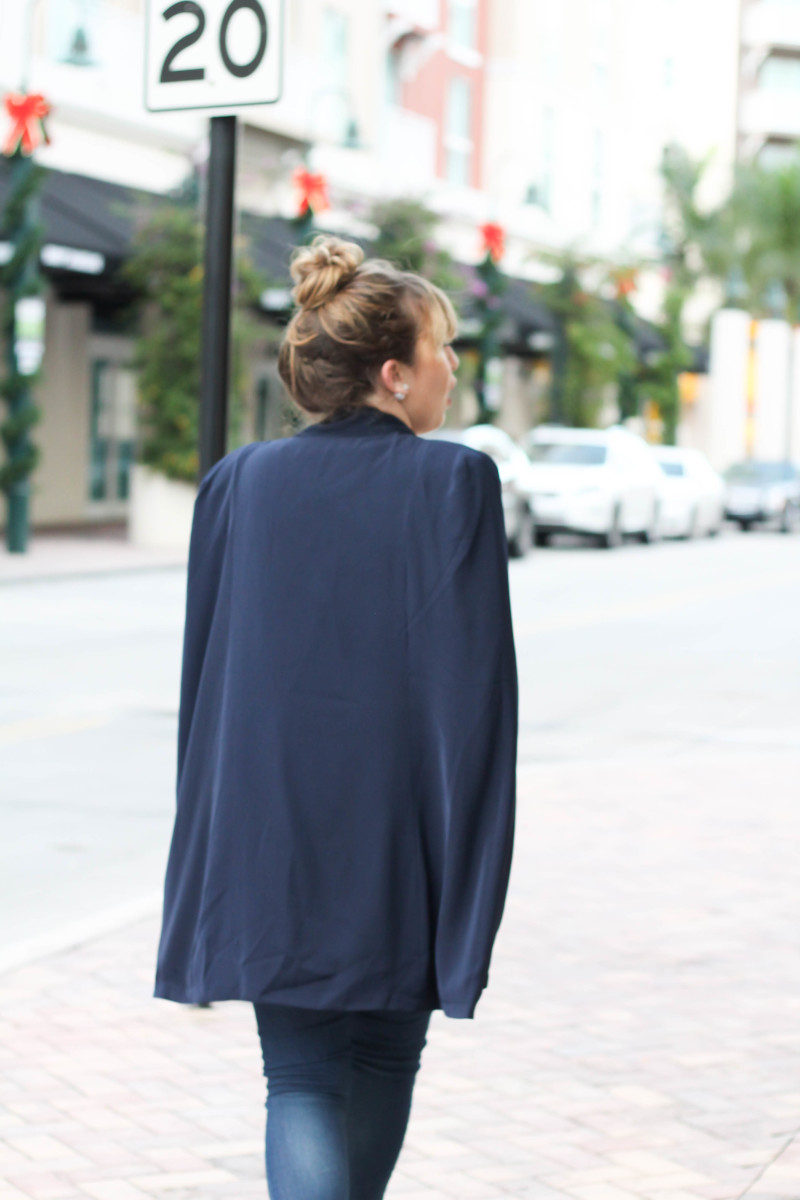 Outfit Details
---
Choie's navy collarless cape blazer (c/o) , $28.99
Baublebar Fringe Court bib, $68 | on sale for: $52
Old Navy suspended neck tank (old)
H&M skinny jeans 
Nine West Unfrgtabl leopard lace up heels, $119 | on sale for: $53.99
Maybelline Color Sensational Matte in Rich Ruby
---
Shop the Post
---

---
I'm SO glad it's Thursday.  Tomorrow, it's time for another gift guide. Next week I have a pretty cool collab coming up, and even more outfits. Thanks so much for reading!