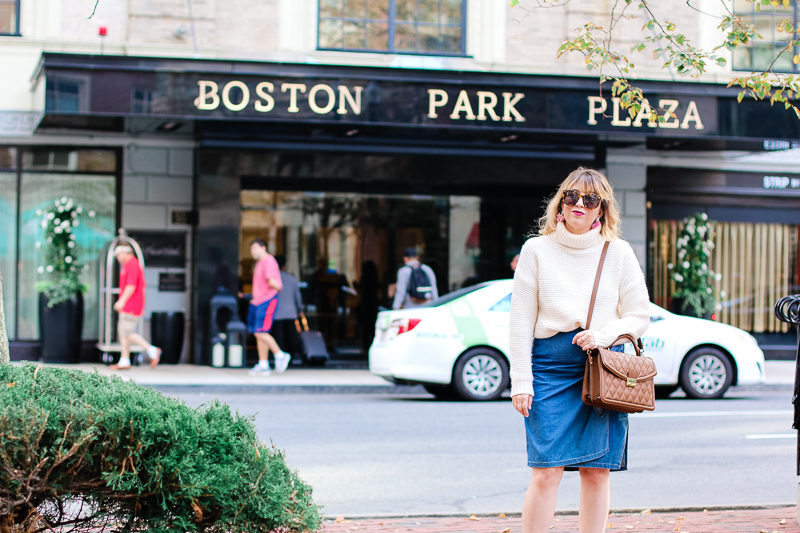 Our next stop on our girls' week in Boston was the stunningly beautiful and uber chic Boston Park Plaza. We caused QUITE the scene when we rolled up in our Uber, with our 16 (YES, 16!!) bags in tow. What can I say? #BloggerProblems lol! Not gonna lie, the bellmen got QUITE the daily show… we were pretty excited to wear some of our favorite fall trends and definitely took full advantage!
The first thing we did was Snap our INCREDIBLE suites… if you follow along on Snapchat, I'm sure you got a little peek at how amazing the Presidential Suite is. You basically had to pry me out of there with a crowbar! It's one of the most gorgeous rooms I've ever stayed in, hands down.
Since the Pres Suite only has one bedroom, we had a suite of two rooms and Jaime and I had a little slumber party in this adjacent bedroom. All white, fluffy linens, and the prettiest little settee at the foot of the bed. Very modern and chic, but also classic and cozy. My favorite combination.
We ordered room service breakfast two mornings and, let me tell you, YUM. The breakfast potatoes are probably the best I've ever had. Jaime loved the pancakes! We split the eggs and pancakes and it was probably the best decision I ever made. There's a breakfast buffet downstairs at their bar/restaurant, Off the Common, but we didn't have breakfast there. It looked delish, though! I'm all about breakfast in bed 😉
By the way– how adorable are the do not disturb signs?! So witty and clever! If you love, you'll leave me. (Alone, please)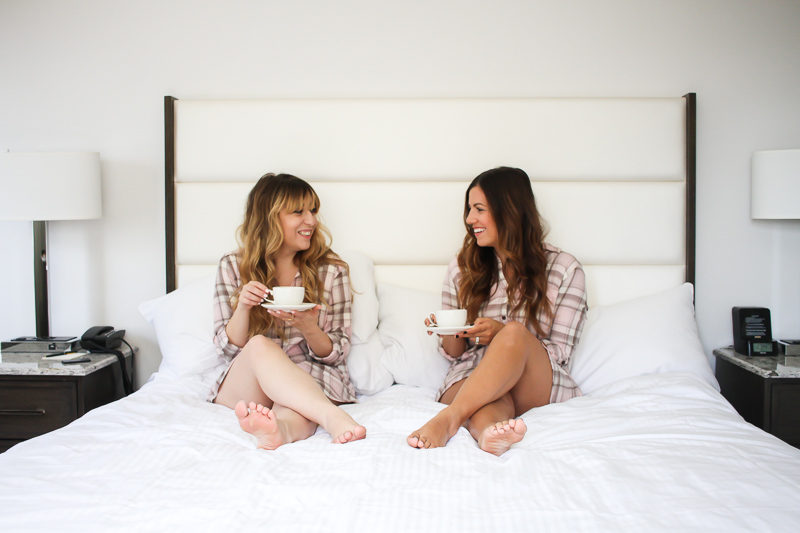 Click below to Shop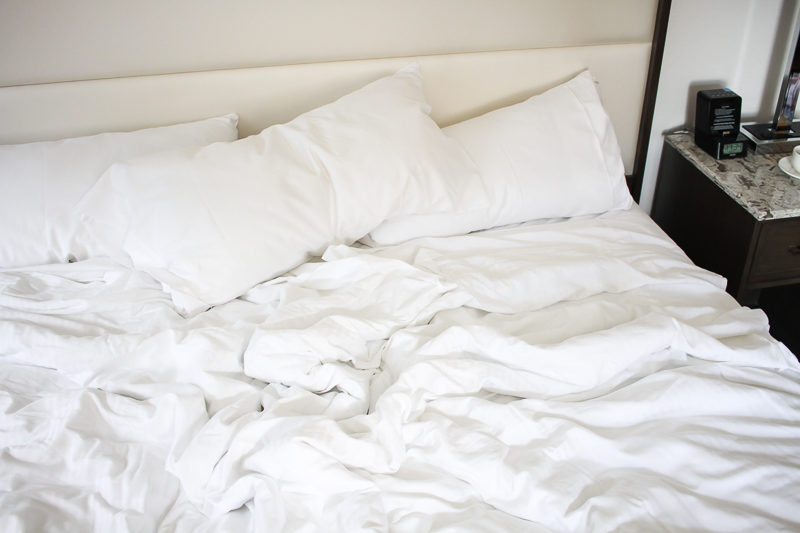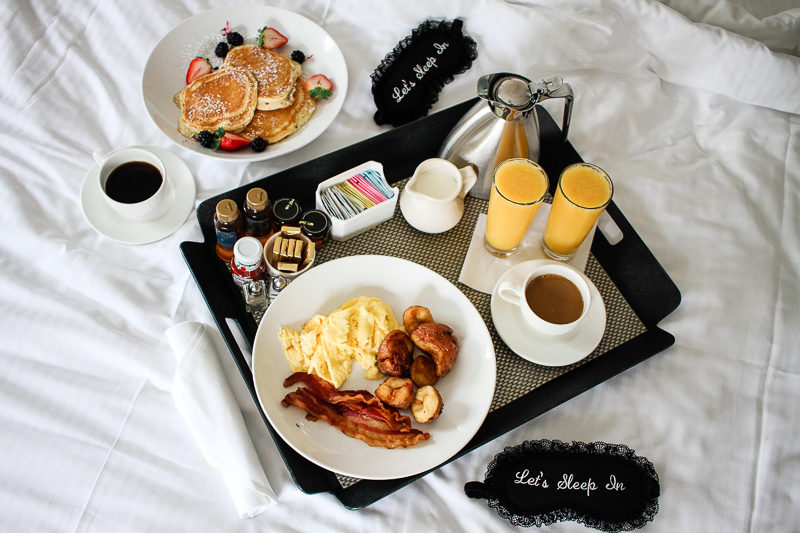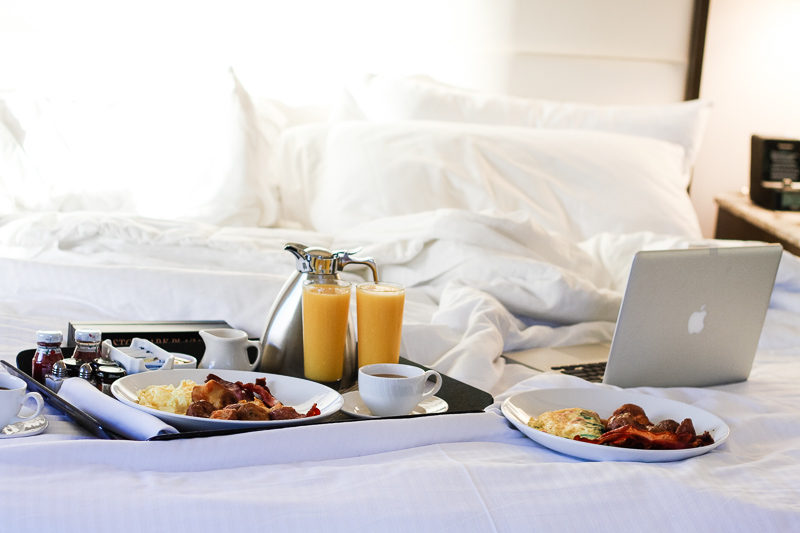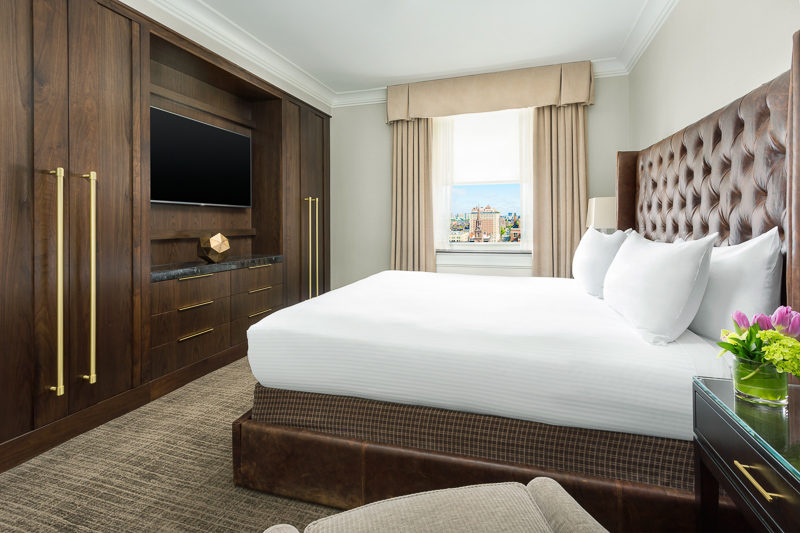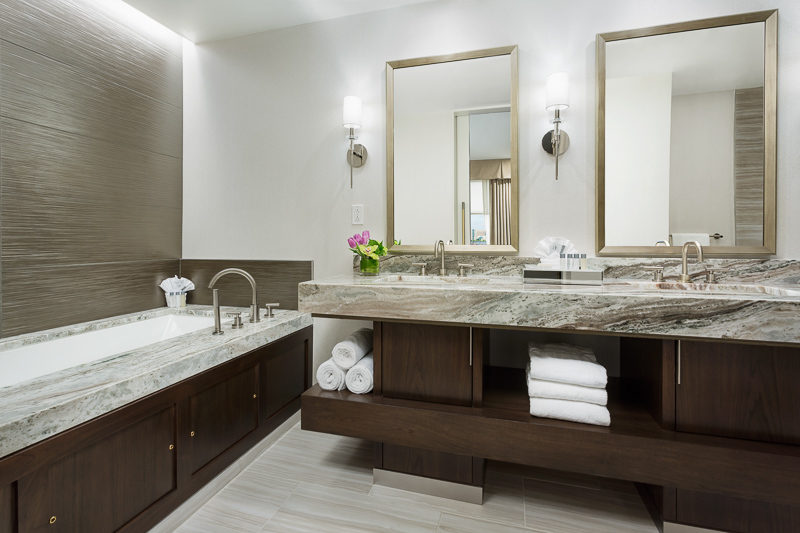 Wasn't the view from our window the best? Serious #viewgoals. When we walked into the room for the first time, I swear our collective jaws dropped. First because of the sheer SIZE of the place! Full dining room, living room, sitting area, a kitchen, bedroom, bath… it was basically bigger than most people's apartments.
But my favorite thing about the room was all of the beautiful, elegant touches everywhere. From the collection of coffee table books to the gold urchin, calf hair rugs, and herringbone print on the chairs, there was just a lot of attention to detail that went into planning the rooms, which I thoroughly appreciate. The room is basically one big Instaworthy moment.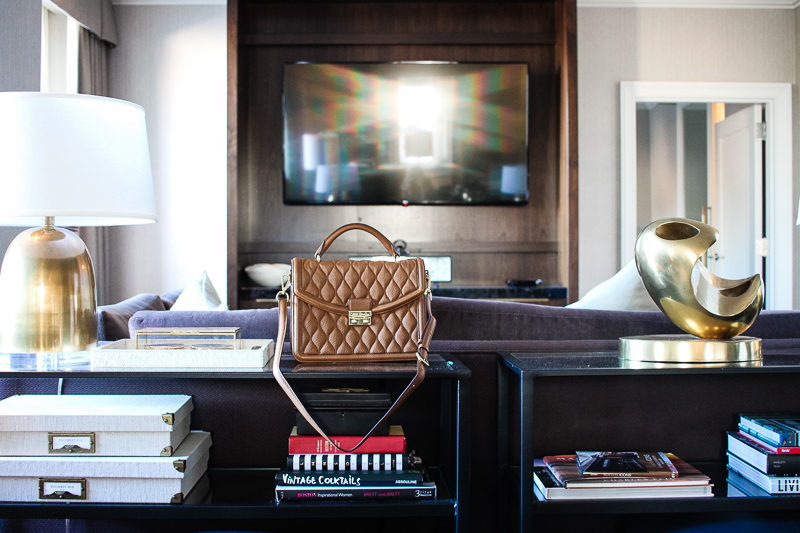 Click below to Shop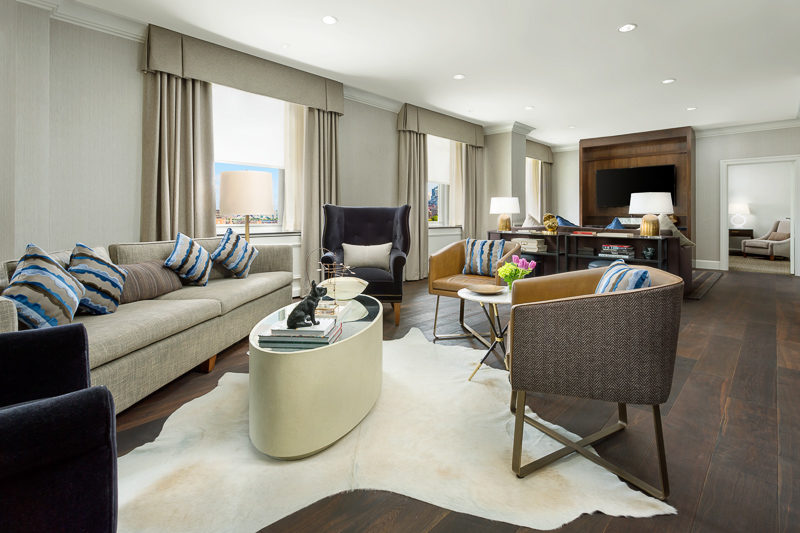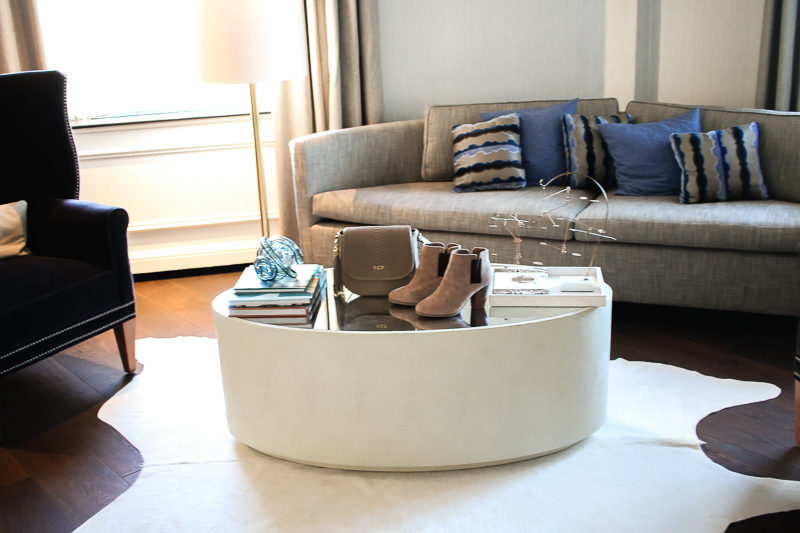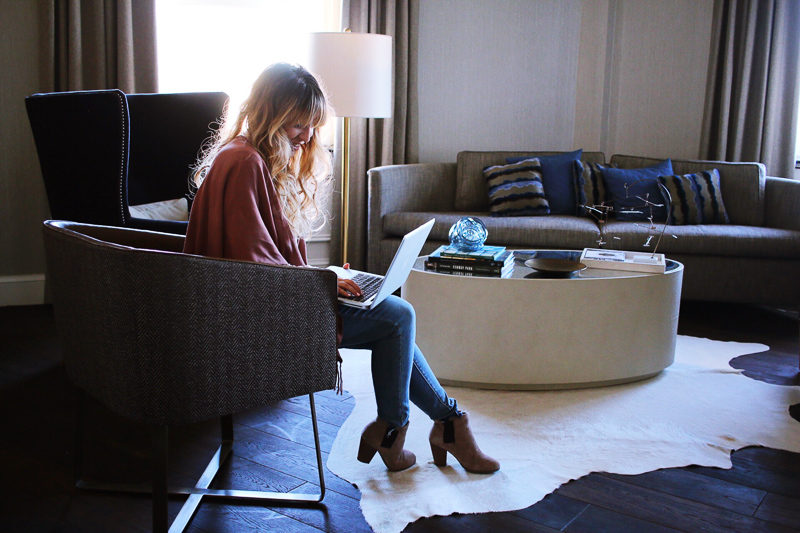 Click below to Shop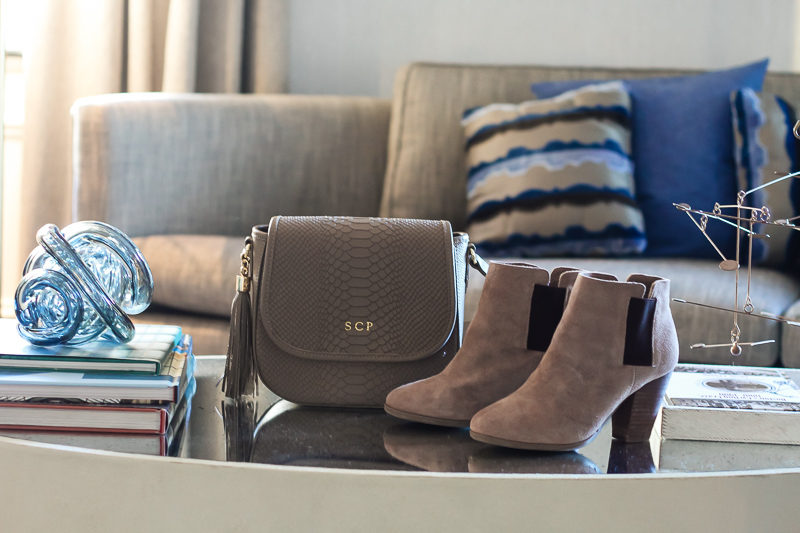 Click below to Shop


Right in the middle of the lobby, there's a bar/restaurant called Off the Common, which I mentioned earlier. We popped in one evening for dinner and drinks… I had the yummiest cocktail! It was pumpkin beer with a shot of Absolut Vanilla and a sugar/cinnamon rim. SO DELICIOUS and 100% fall! I had a lobster roll and the chocolate ganache cake which was SO. FREAKING. GOOD. There are so many social areas in the hotel, you really don't even want to stay in your room. Everywhere you look, there are cozy couches or spots to work or charge your phone, grab a drink or snack, or just socialize.
The girls and I enjoyed the hotel so much, we extended our stay by two nights! Dragging 16 bags around Boston becomes even less appealing when you really DON'T want to leave our hotel lol! So we stayed put and it was probably one of the best decisions we made all trip.
High marks for location, style, comfort and the staff was top notch… so friendly and accommodating. We left (HALF) of our luggage in the luggage room while we hopped over to Nantucket for a day and then checked right back into the BPP. The hotel recently underwent a MAJOR renovation and you can TELL.
Click below to Shop

We had the most to-die for dinner at Strip by Strega, which is downstairs and accessible by the lobby. Strip by Strega was just CHIC. Fashion photos everywhere, including this amazing shot of Kate Moss and Johny Depp. I also loved the bling-y wall with Naomi, Christy, and… either Cindy or Elle? Can't tell! Let me know if you know!
I had the petite filet and a baked potato and it was out of this world! After our dinner, we had a little sampling of desserts including the banana split and a baked Alaska. We were so tired, but it was like our big NIGHT ON THE TOWN and we were excited to enjoy it and have some wine and a good meal. On any trip, you need to do that at least one night, you know?
 Click below to Shop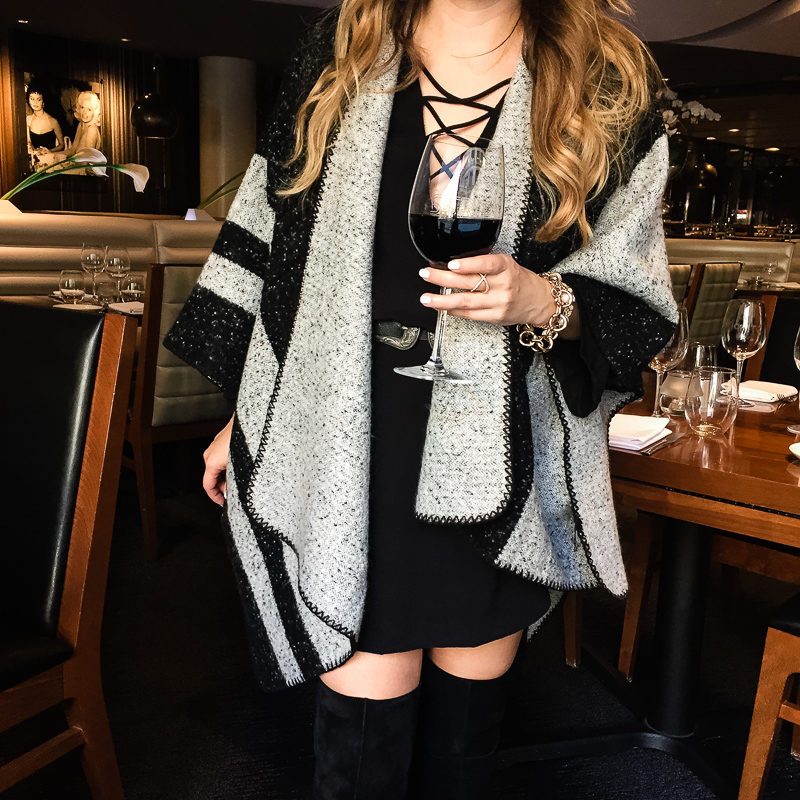 Click below to Shop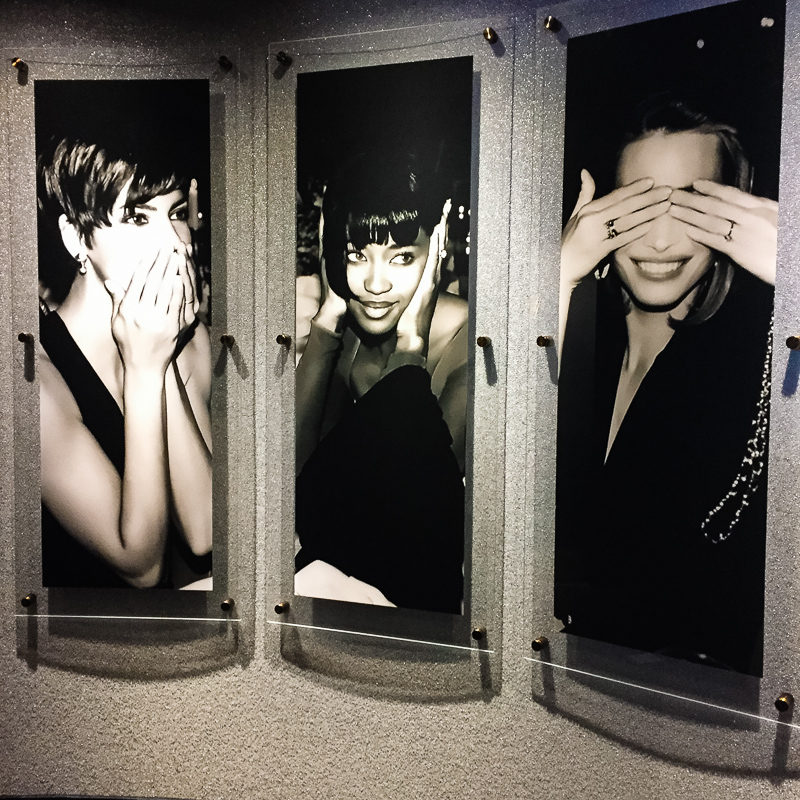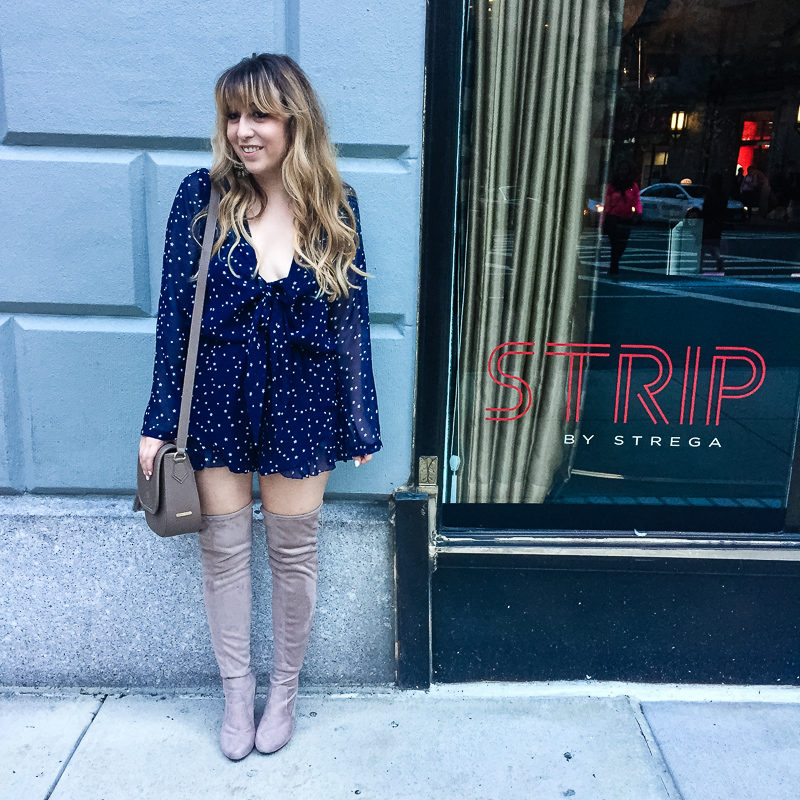 Click below to Shop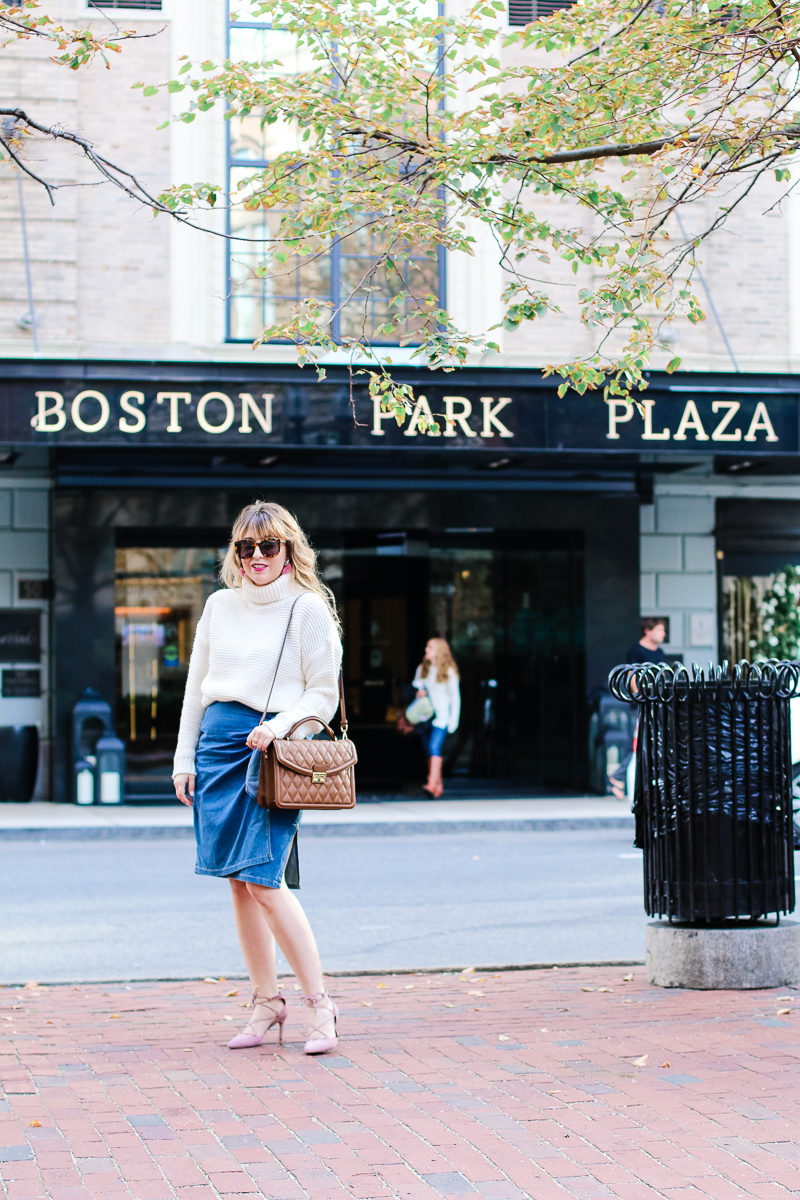 Overall, we had an amazing time at the Boston Park Plaza.  If you're looking for a hotel in Boston, you absolutely won't be disappointed!
And… as an exclusive surprise and a thank you to YOU, from now until November 30th, you can take 15% off your stay at the Boston Park Plaza with the code: BLOGGER. SUCH a great deal! 
Next up, we journeyed to Nantucket… stay tuned…
Disclosure: I received a  free stay at the Boston Park Plaza in exchange for this post. All opinions are, as always, my own. Thank you for supporting the brands who support A Sparkle Factor!