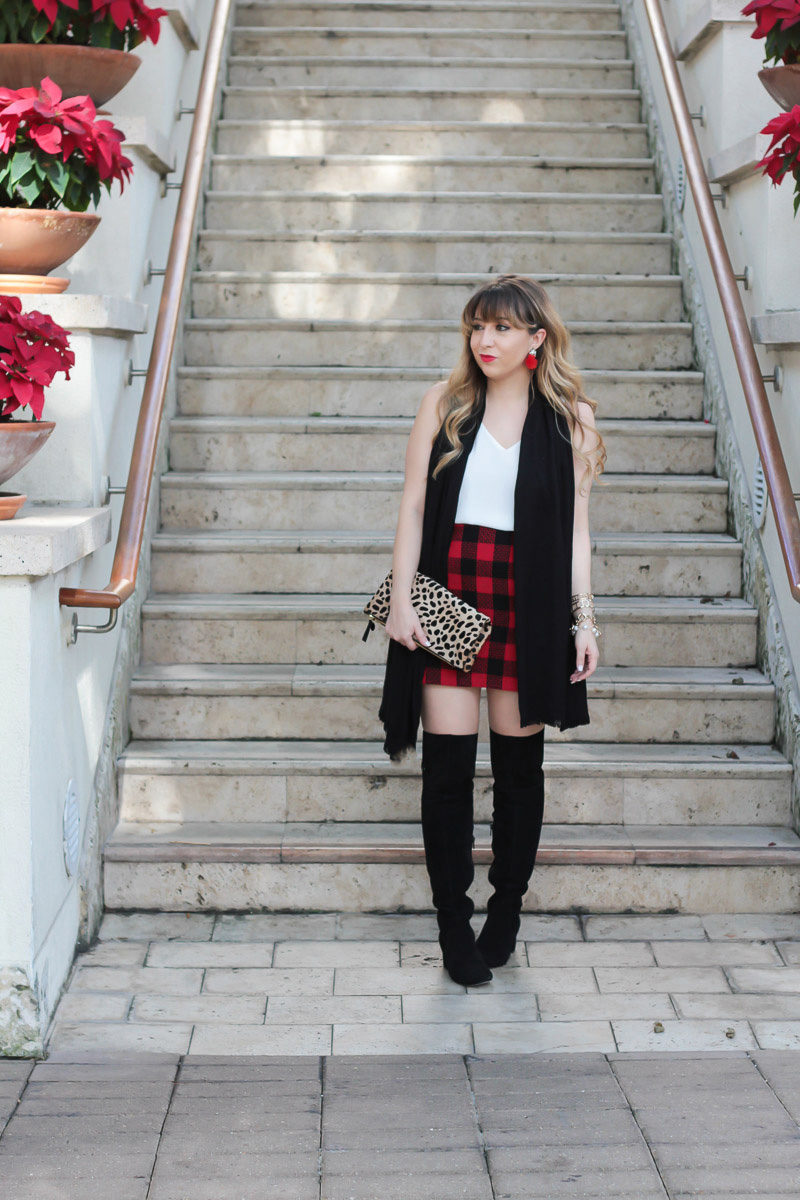 Some pieces are just so quintessentially holiday that you don't really wear them the rest of the year. This buffalo plaid skirt is one of those pieces in my closet. I got it last year and loved wearing it over the holiday season; it's just fun and festive and I love dressing it up or dressing it down. I pulled it out again last week to wear to Amanda Gluck's Reindeer and Rose holiday party. If you don't know Amanda, she is Fashionable Hostess and let me tell you… she IS. Her parties are SO much fun, every single time.
I love pashminas… they are my go-to scarf. I always bring one with me when I travel and I like to just have them in my bag. They're soft, warm and cozy and you can throw it on over anything. I threw one on over my fave cami to sort of tie the look together, add a light third layer, and give it a little more of a winter-y vibe. Pashminas are classic pieces you'll keep forever and they make awesome gifts… your mom or grandma will especially love!
I just can't get enough of these boots. They are my go-to boots this year, for sure. I am just dying over the rust color! It is so, so gorgeous. If you need a pair of rust or black boots… go for the Leandra. They're super comfortable and they STAY over the knee, never slouch. Sizing at Sole Society can go either way, you often have to size up a half size, but these boots are true to size. (I'm usually a 6.5 and ordered that size.)
Check out more of my look below.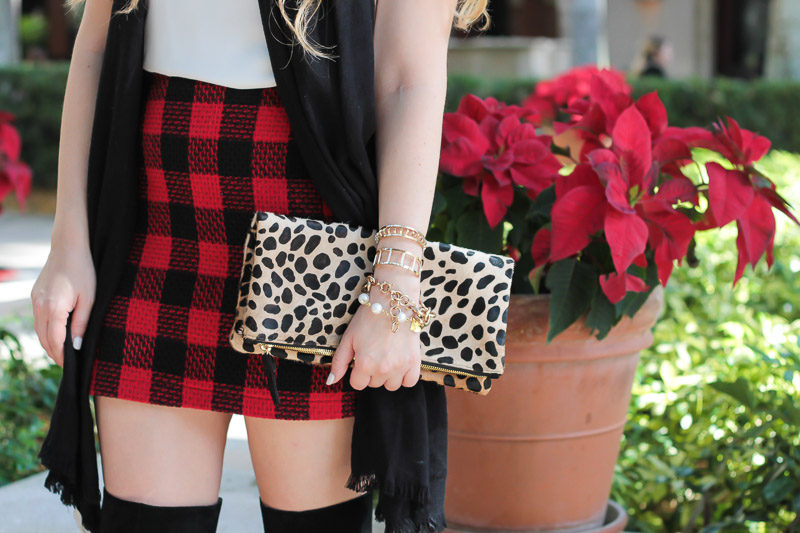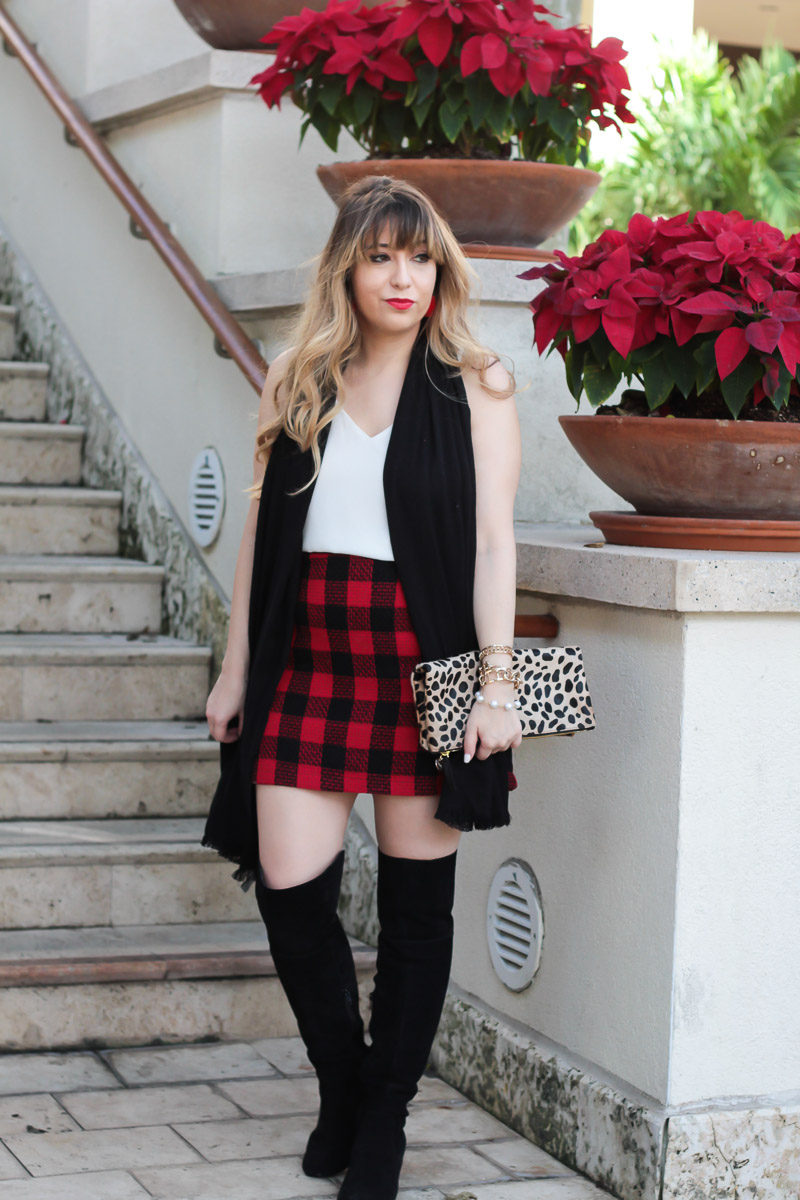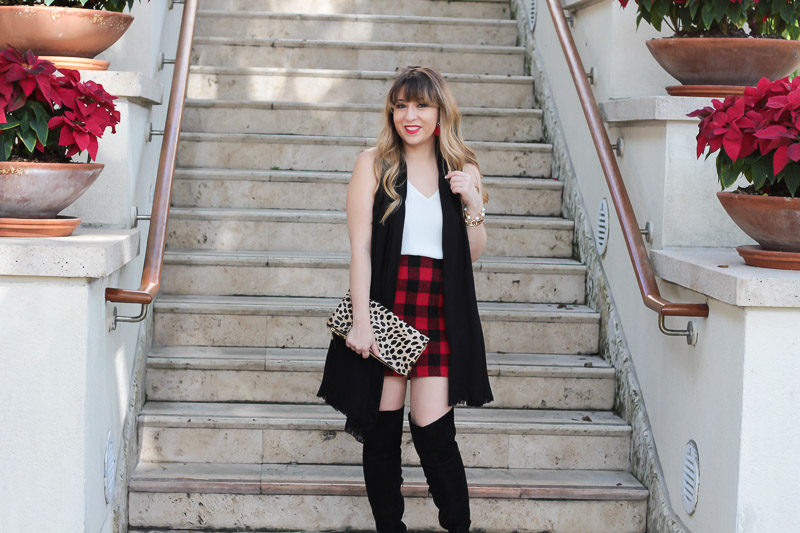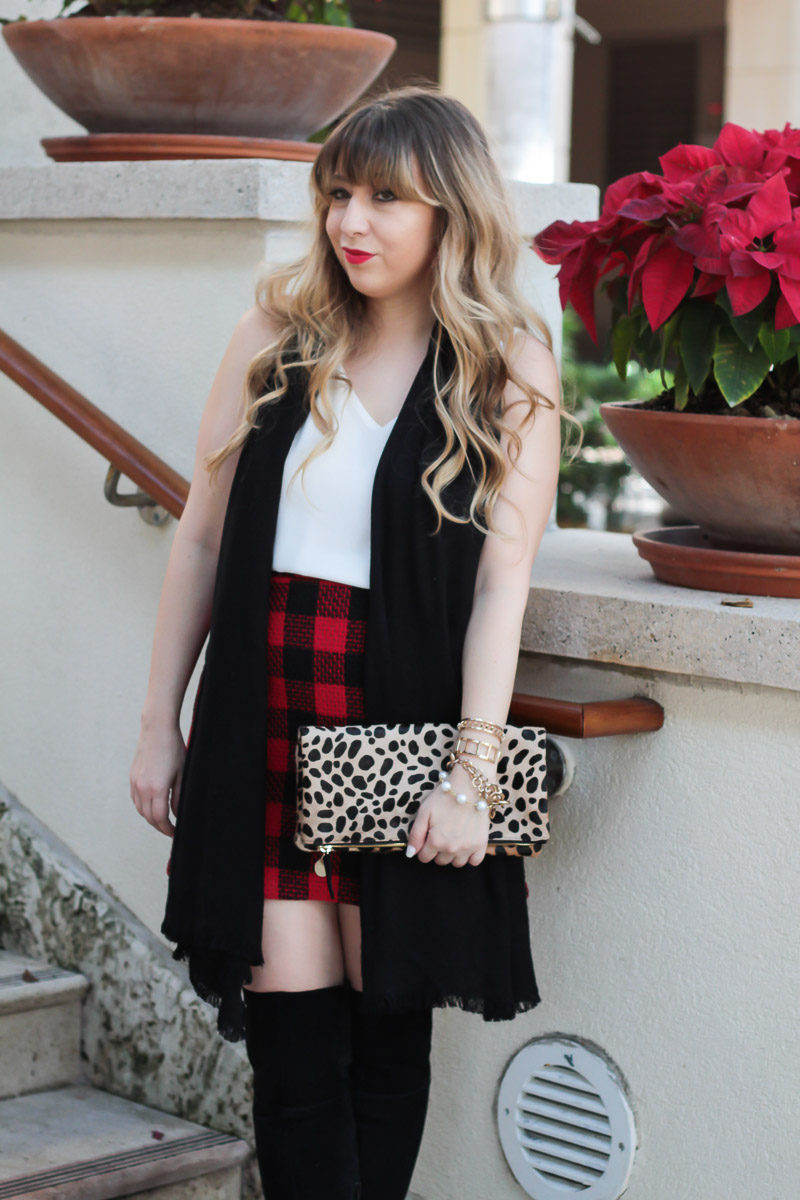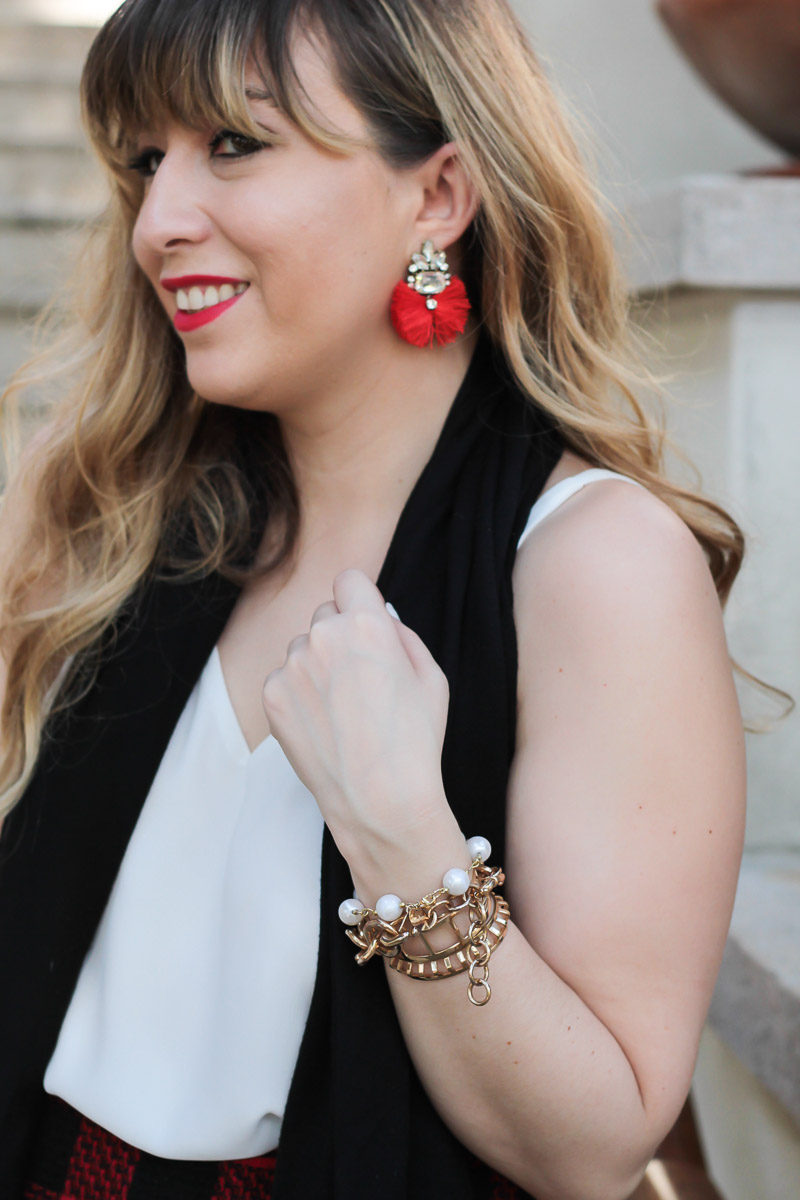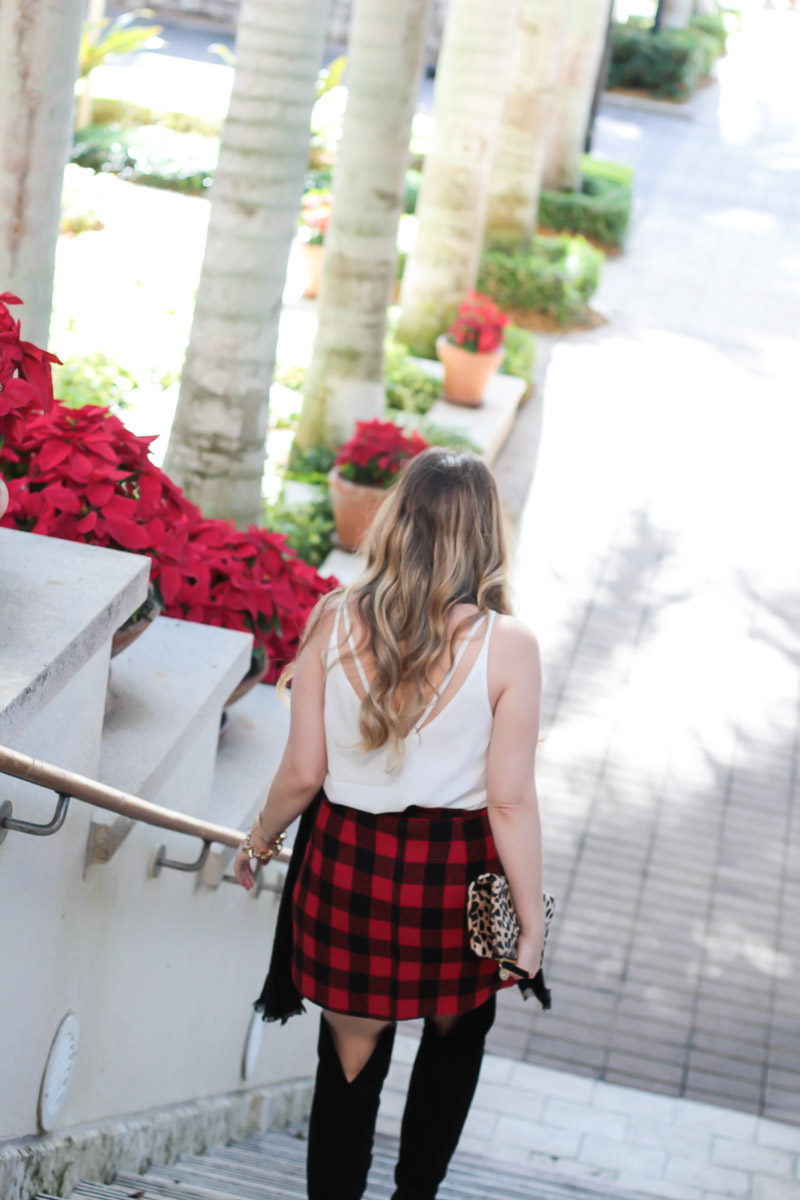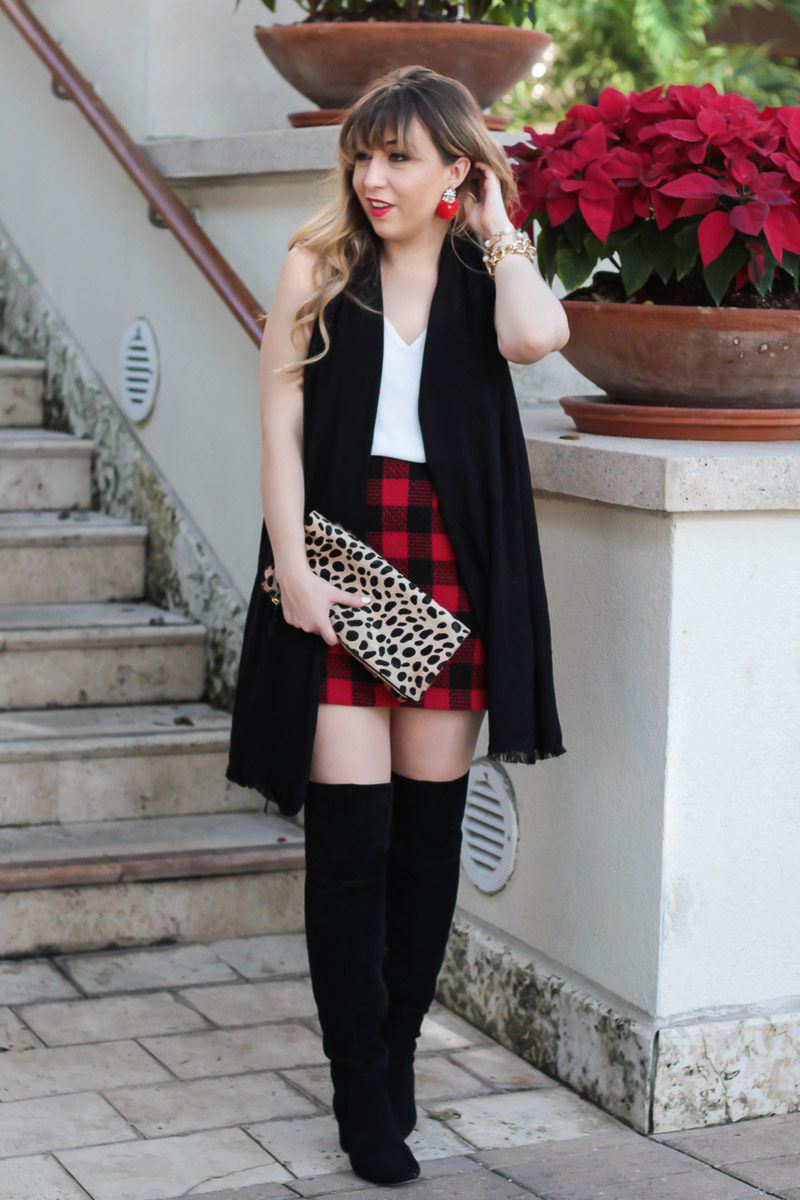 Thanks so much for reading! Have a great Wednesday!