Come the holiday season, I am always totally psyched to check out the inevitably AWESOME beauty gifts and sets that my favorite beauty brands roll out. Limited edition palettes, adorable mini samples, or just festively packaged favorites… I'm into it. Beauty gifts just make GREAT PRESENTS. Mostly because they're luxurious and often times splurges. Beauty gifts make great stocking stuffers too, just because of their size. Today, I wanted to share my holiday beauty favorites, as well as a few great beauty gifts!
I love gifting beauty goodies and love RECEIVING beauty goodies even more! I've tried out quite a few great products lately that I've been wanting to share with you, and when I sat down to do a beauty gift guide, I realized that A LOT of the products I think are great gift ideas… I already have! I haven't done a Current Beauty Faves post in awhile, so figured I'd make it a holiday beauty favorites and highlight the ones that make good gifts! (This isn't really a full-on gift guide, I'm working on my beauty gift guide, coming soon! But in the meantime, some of these are DEFINITELY gift-worthy!)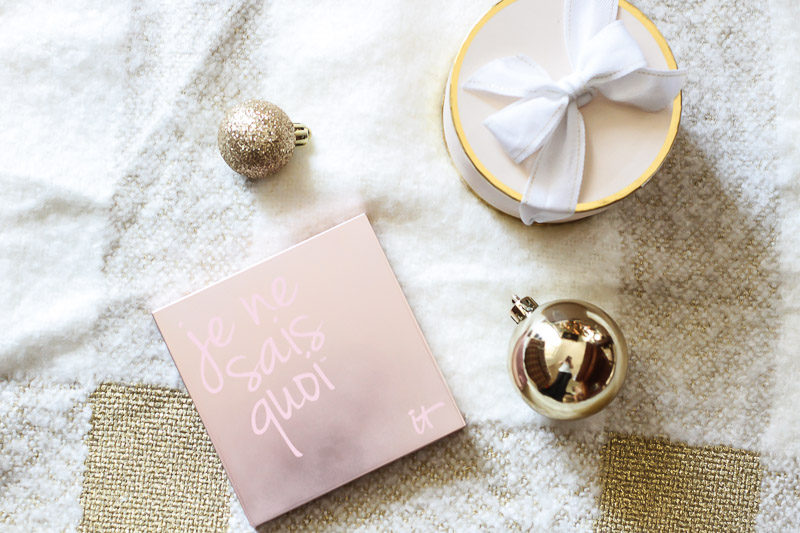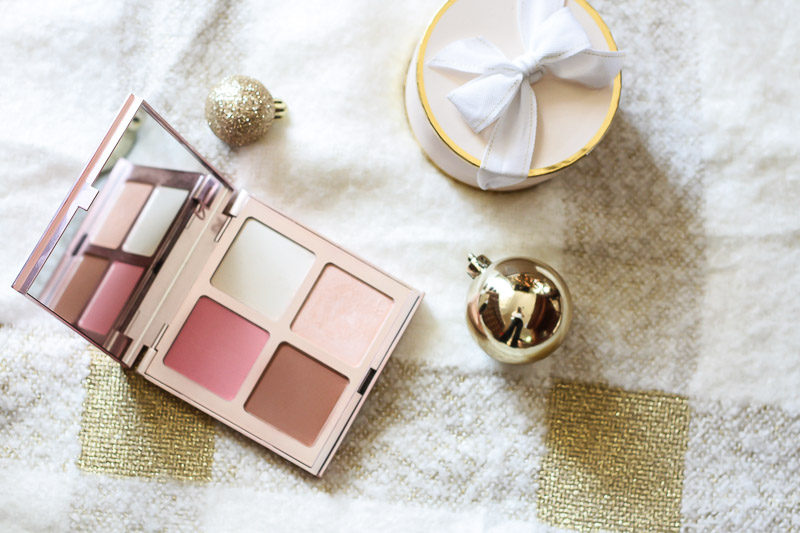 IT Cosmetics Je Ne Sais Quois Complexion Perfection Face Palette, $42
First off… can I say how much I love IT Cosmetics? I was first introduced to the brand maybe a year ago and since then, I've been totally hooked. SO many great products and their team is AMAZING. Every product I try, I'm basically obsessed with. First up on my list of current faves is the Je Ne Sais Quois Complexion Perfection Face Palette.
I'm immediately sold based on a) the name b) the packaging and c) the actual product. (Not in that order, of course!) It's such a pretty palette! Inside, you'll find a Bye Bye Pores blush, a Bye Bye Pores Pressed Powder (which is my Holy Grail pressed powder, hands down.) an anti-aging Perfect Lighting Luminizer, and a Sunshine in a Compact Bronzer. Basically all you need for the perf contour. The blush gives you a pretty, subtle flush that isn't TOO intense. I love, love, love the luminizer so much! The perfect hint of shimmer. I wish the bronzer was more gray than orange, which is better for contouring, but it's still a great product and it gets the job done.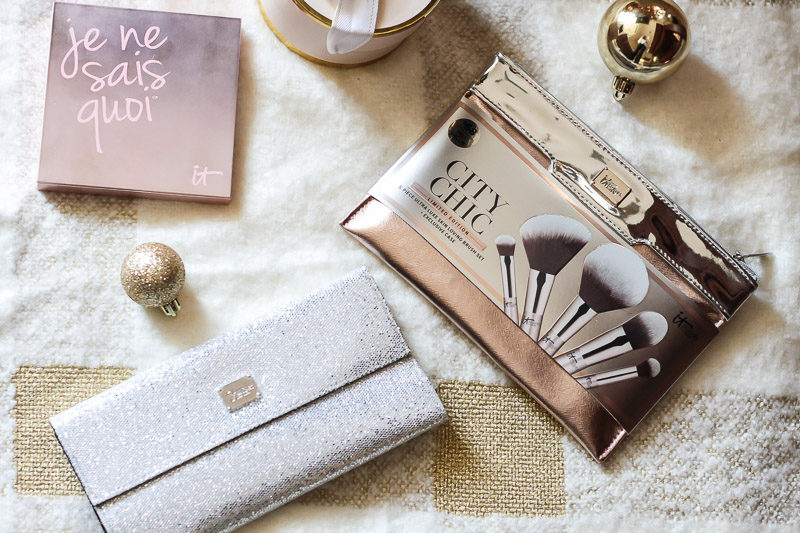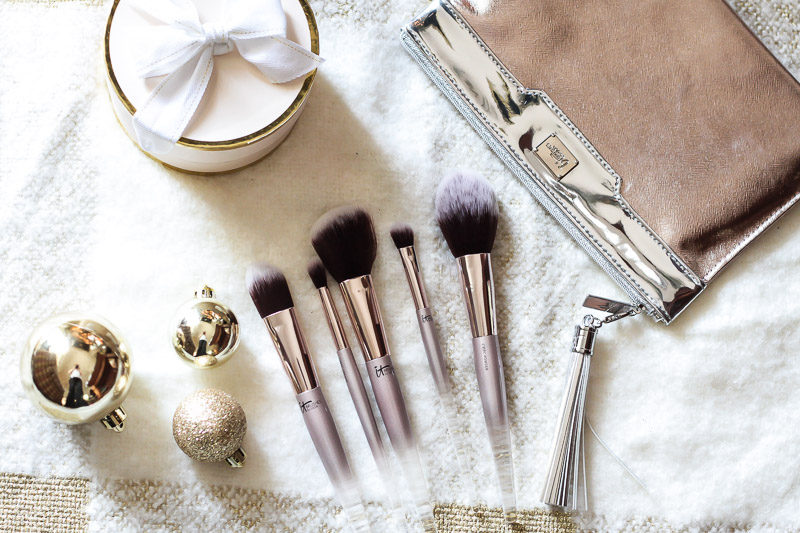 IT Cosmetics City Chic 5-Brush Set + Case, $68 

I pretty much use exclusively IT Cosmetics brushes… they're my favorite. The only thing that could make the brushes better… is the fact that they're rose gold. So, you know. Once again, won over by packaging lol. In any case, the brushes are really, really good. Included in the set: a powder brush, a blush brush, foundation brush, eyeshadow brush, crease brush, and the rose gold cosmetics bag. IT Cosmetics uses something they call 'Heavenly Luxe' synthetic hair for their brushes. They're really soft and dense and pack a lot of punch. I particularly like the powder brush. (I'm glad to get this new set, because my last powder brush I somehow broke the handle off and I've been using it by holding the ferrule, which is lame. The crease brush is also a favorite, because it's really soft… a total necessity for a crease brush!
IT Cosmetics All That Glitters 5-Brush Set + Case, $58
OK, the only thing I love more than a rose gold makeup brush is probably a glitter makeup brush. This set comes with: powder brush, foundation brush, eyeshadow brush, concealer brush, liner/brow brush, and case. I prefer this dense foundation brush to the one in the other set, but they have different uses as well. The concealer brush is really great too and does a good job of camouflaging whatever needs to be hidden.
IT Cosmetics Bye Bye Undereye Eye Cream, $48
This product has quickly become a staple in my beauty routine. When I wake up in the morning, my eyes are all puffy. (This is a new development, and I'm totally baffled by it!) Since I've started using the Bye Bye Undereye Eye Cream, I've noticed a big difference. It's soothing and helps to depuff and brighten, which I actually did notice a difference in my uses.  I really like the light texture and it melts right into the skin. I use it day and night. Bye Bye Undereye is a Sephora exclusive, btw!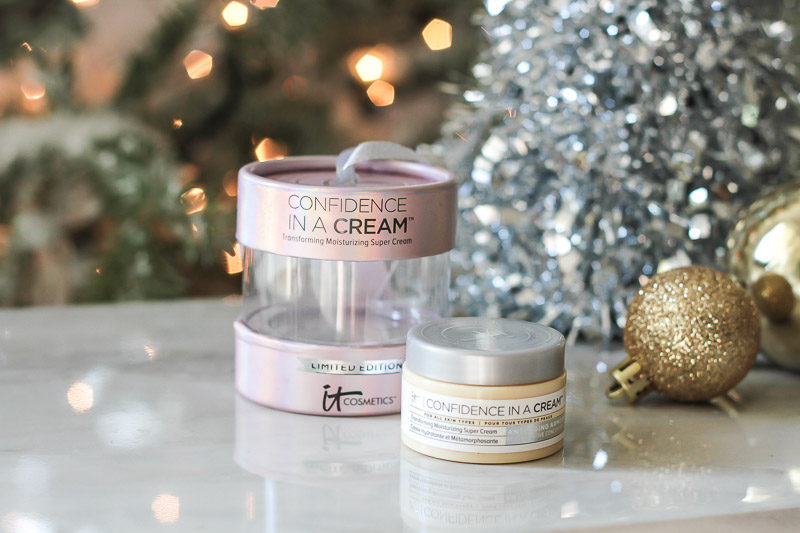 IT Cosmetics Confidence in a Cream Transforming Moisturizing Super Cream Ornament, $16
HOW CUTE IS THIS PACKAGING?? For the holidays, IT Cosmetics packaged their amazing Confidence in a Cream in a cute little ornament, making it the PERFECT stocking stuffer! I am obsessed with this stuff! I use it day and night. It's lightweight but REALLY effective. It claims to hydrate and promote even skin tone, plump fine lines and wrinkles, enhance firmness, and rejuvenate and repair skin. I've definitely noticed my skin looking healthier. glowy-er and younger since I started using it a few months ago. This is just a great, great stocking stuffer. I mean, $16?? Sold. If you want the full-size version, you can find it here for $48.
Pixi Hydrating Milky Mist, $15
I spritz this hydrating mist on right after washing my face before getting into my skincare routine and oftentimes at the end of it as well. I also love spraying it on throughout the day to keep my skin moisturized and fresh. The mist is very fine and feels super refreshing.
Chanel Coco Mademoiselle, $78 or $100
This is my signature fragrance. I've been wearing it for years and just love it so much. It's just classic and feminine, but still youthful. I think this makes a great gift. I've used both the perfume and this one, the Eau de Toilette, which I kind of prefer because it's lighter and the scent isn't as strong. (And it's more affordable, so bonus.)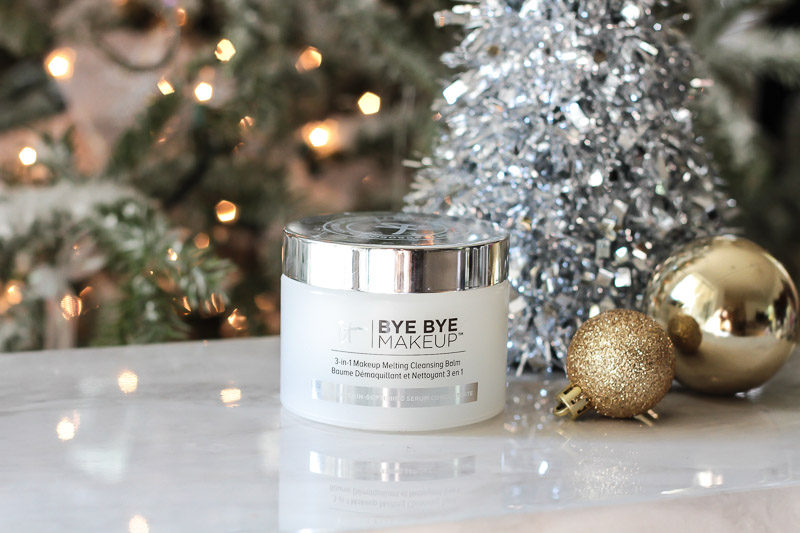 IT Cosmetics Bye Bye Makeup 3-in-1 Makeup Melting Cleansing Balm, $38
This is the ultimate makeup remover! It's actually a makeup remover and anti-aging serum in one. What I love about it is that it really gets all that stubborn makeup off. I usually use it AFTER washing my face with a gentle cleanser, to clean up all the residue. I apply it to my eyes and face and then either rinse if off or wipe it with a damn cloth. This is definitely a HG makeup remover!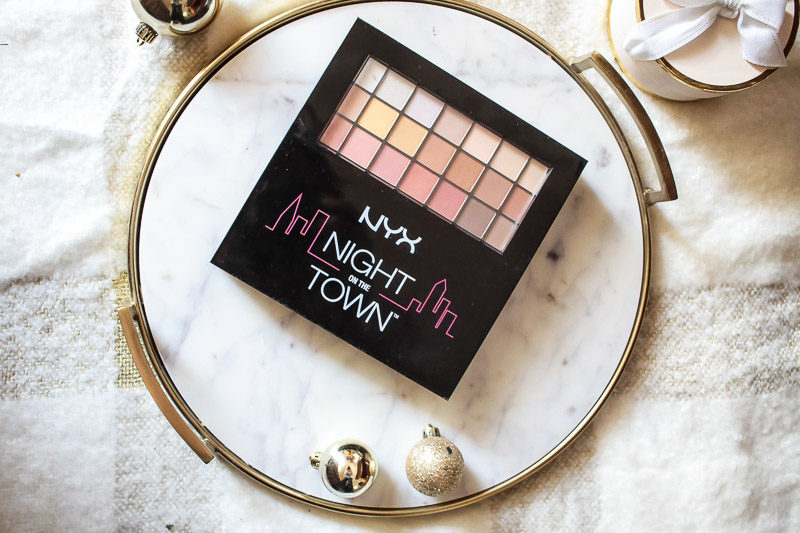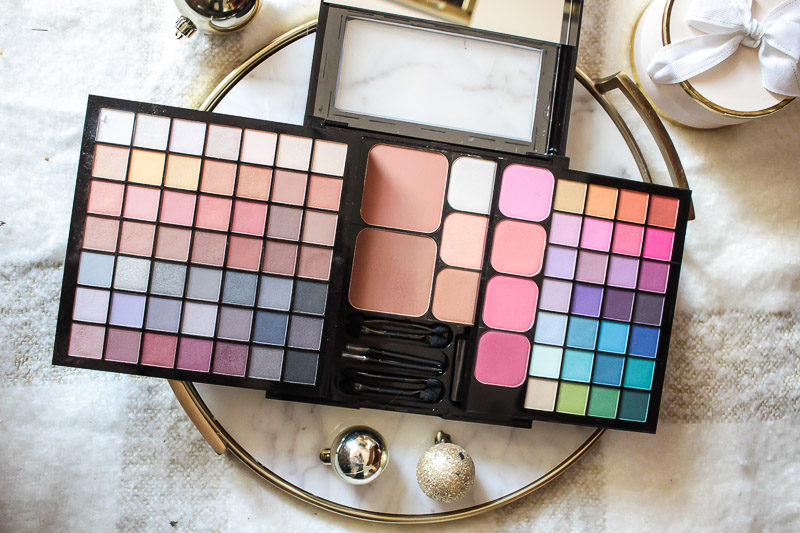 NYX Night on the Town Palette, $45
This palette is killer. I was gifted it at the opening of the new NYX store here in Miami International Mall a few weeks ago and have been using it non-stop since. (The store is major by the way! if you're in Miami, you should definitely check it out!) It has 74 eyeshadows, 3 pressed pigments, a highlighting powder, a contouring powder, and a variety of blush shades. I love NYX and this product is definitely a great gift idea! So many great shades, especially good neutrals, which is key. A lot of times when you buy a mega palette like this, the neutral shades are meh.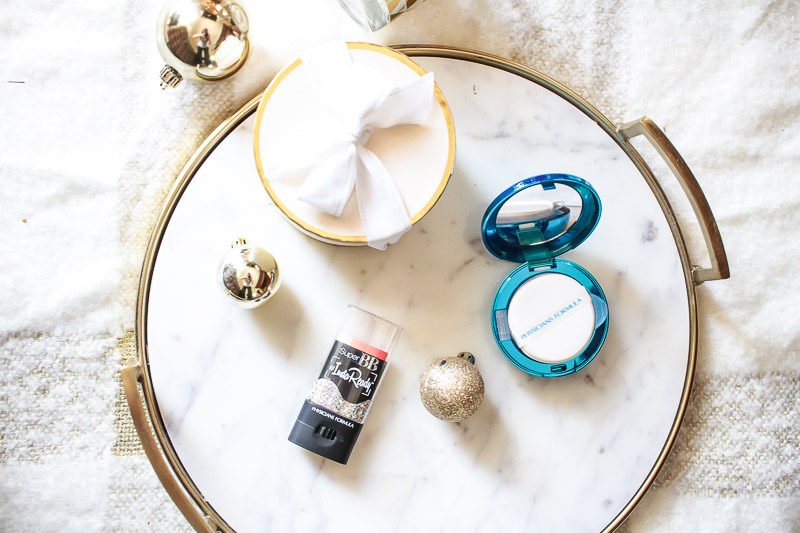 Physicians Formula Mineral Wear All in One Cushion Compact, $16.99
I love this cushion compact! It smells clean, the texture is lightweight, it has good coverage, and is under $20. The only downside is that I've heard a lot of people mention that the color choices are lacking, but the light shade works for me.
Physicians Formula InstaReady Super BB contour stick in Blush Trio, $9
I've been using both the blush trio and the bronzer trio… they're both amazing! These easy to use stick make contouring a breeze. There's a darker contour shade and two highlighting shades, creating a really natural looking contour. I highly recommend it! (I've been through 3 of them!)