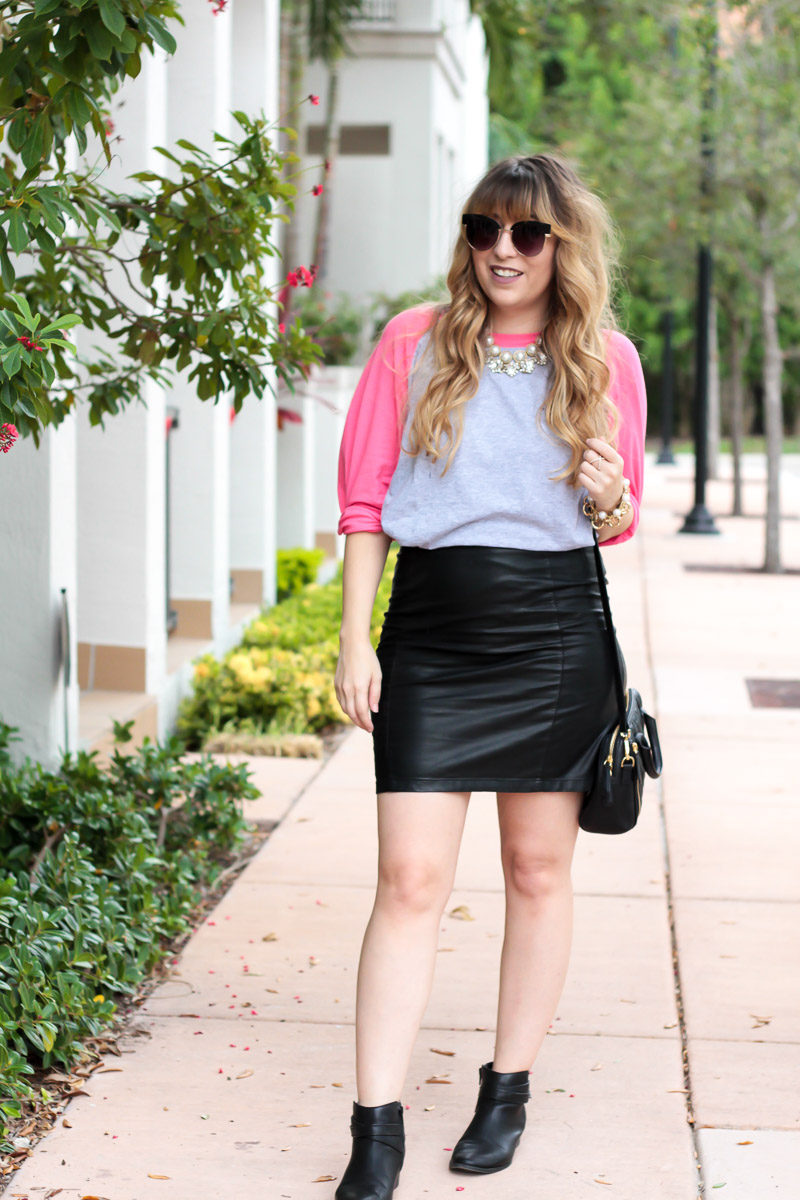 I'm all about the unexpected outfit idea. I think that's the main lesson I learned from my days working at Teen Vogue. Fashion should be fun! I'm always looking to pair pieces that seemingly don't go together, like a sequined skirt with a cozy sweater, a plaid button down with a tulle skirt. Opposites totally attract, right? One of my favorite unexpected combinations is something cozy and comfy paired with an edgier piece, like a leather skirt.
This baseball tee can be worn a bunch of ways… over leggings with OTK boots, paired with jeans and a bootie, thrown over a pair of jean shorts and Converse. But I decided to give it a little twist and make it more glam… so I piled on the glittery statement necklaces and a cool leather skirt. It kind of just WORKS, right? It's actually an oversized tunic. It's available at the Mint Julep Boutique and comes in 22 colors. It's only $24, so you can scoop up multiples. It's a great piece for fall into winter… a really great foundation for layering.
I am loving these Olive + Piper necklaces! I layered the Luxe Crystal Collar and the Ella Pearl Collar to really kick things up a notch. I was recently introduced to Olive + Piper and am loving their selection of jewels for the holiday season. You know my go-to arm party: this set paired with this bracelet. I love mixing it up and adding other pieces from time to time to keep it fresh. I added the Olive + Piper Tula Crystal bracelet to add a little glam to the mix.
This outfit really got me to thinking about the title: opposites attract. Be it in romantic relationships or friendships, I totally think that we're drawn to the qualities we lack but desire in our lives. While birds of a feather may flock together, when you meet someone who possesses qualities you wish you had, something about that draws you to them. And I think these relationships are great because over time maybe it cultivates some of that in you. Talking over issues with someone who is different than you, often opens your eyes to truths you hadn't considered. I feel really fortunate to have all sorts of people and friends in my life. I think those who are different than me challenge me to be better and I feel so lucky to have them.
Just like my glam baseball tee is lucky to have this leather skirt. It really brings out the best in it 😉
Check out the look below: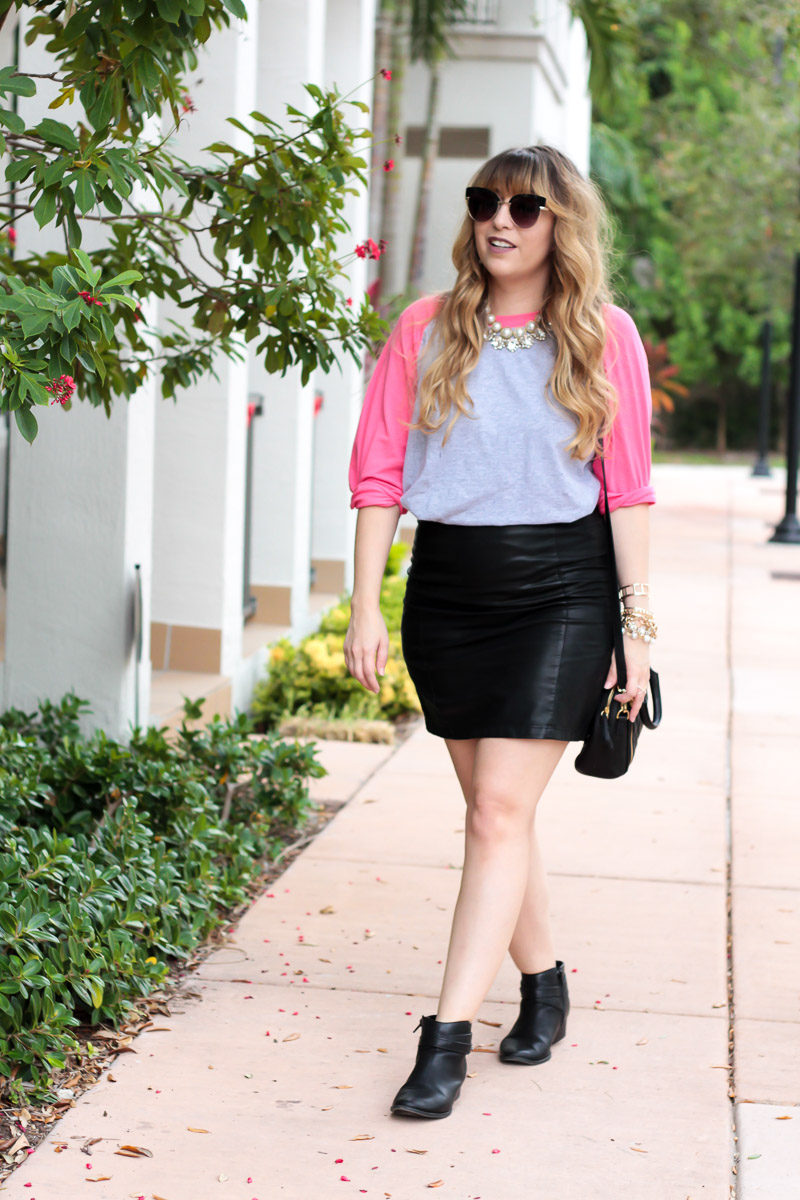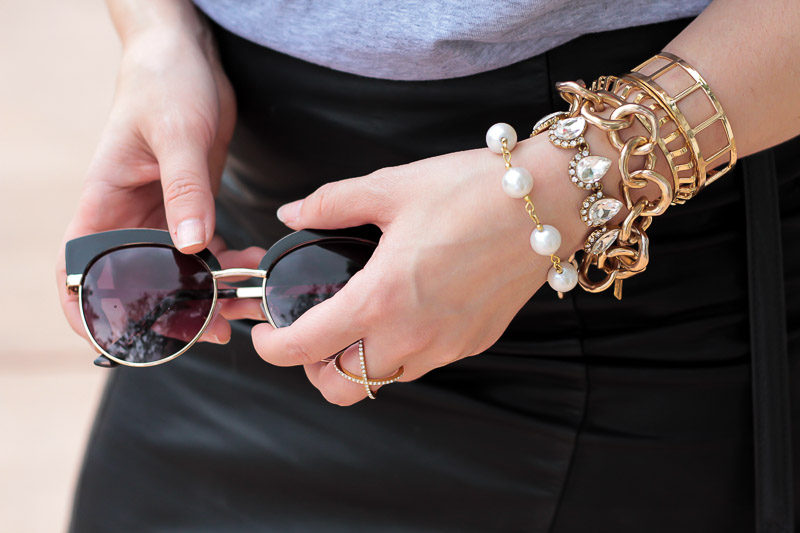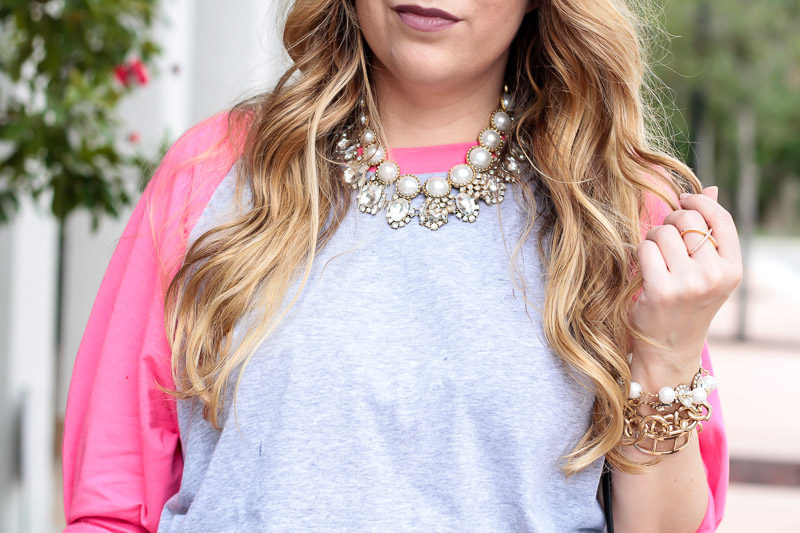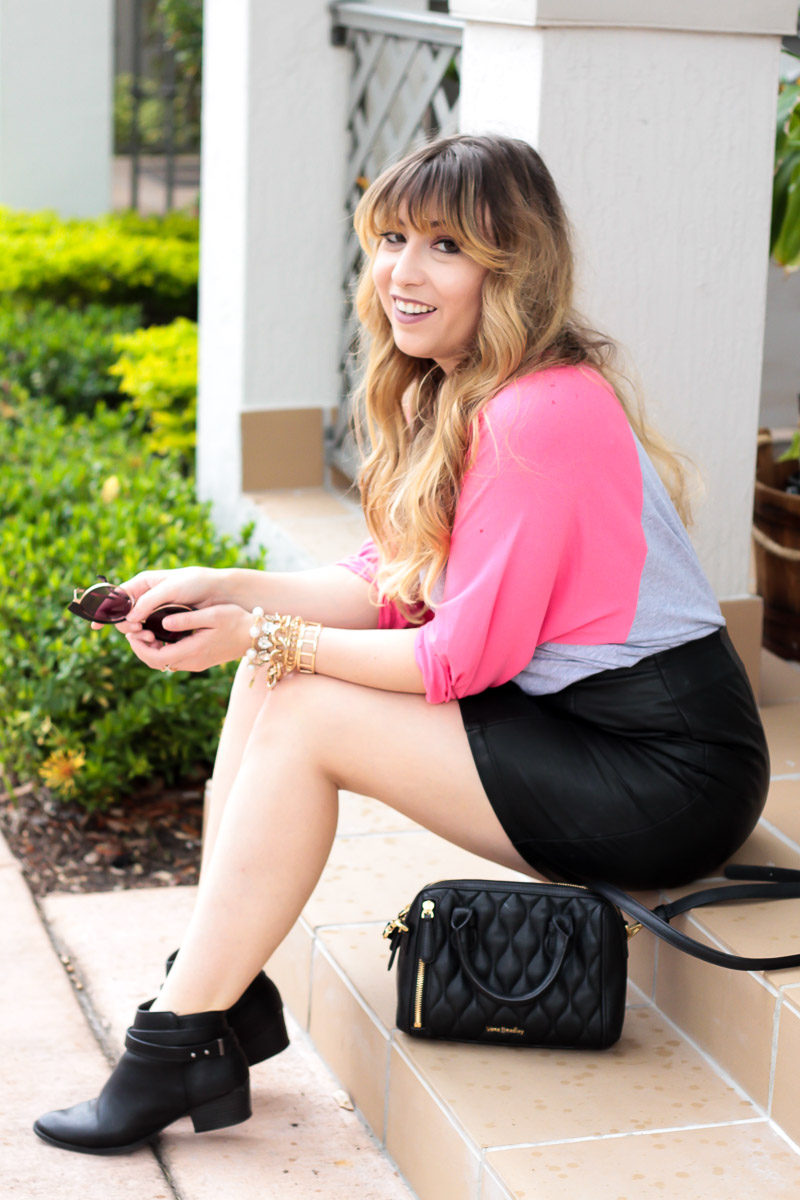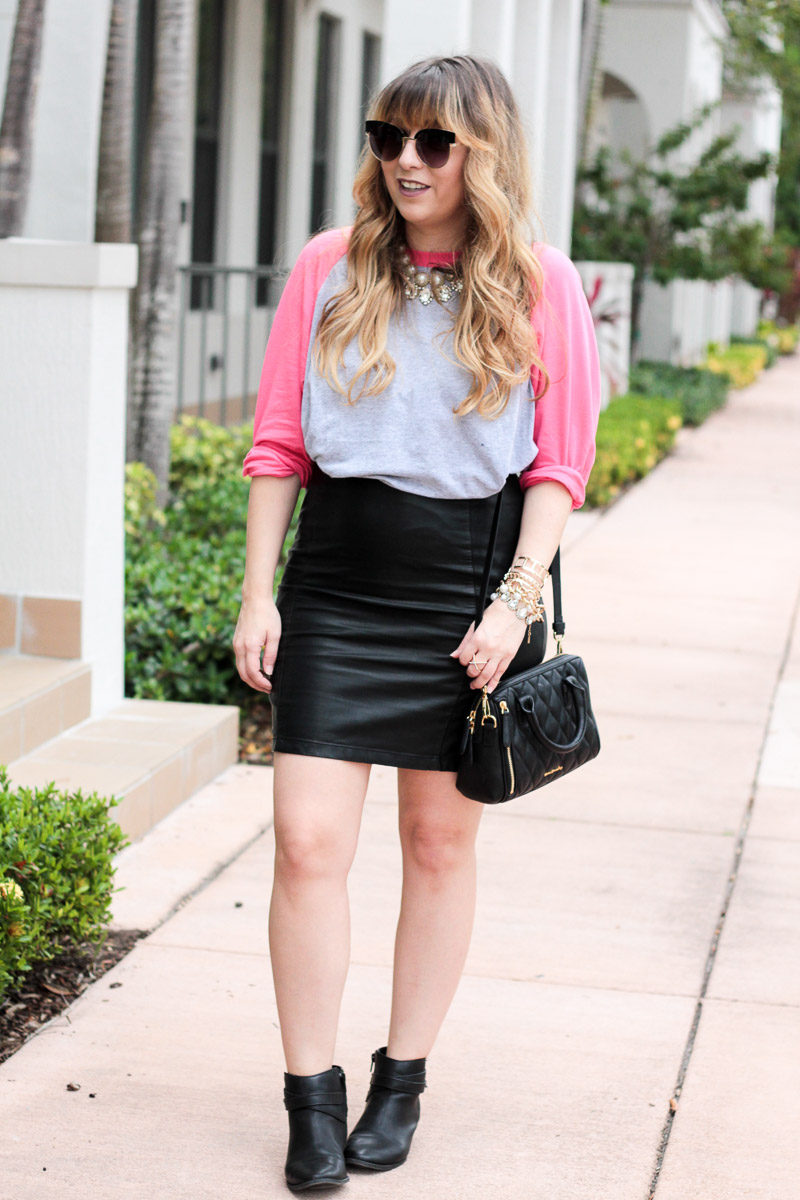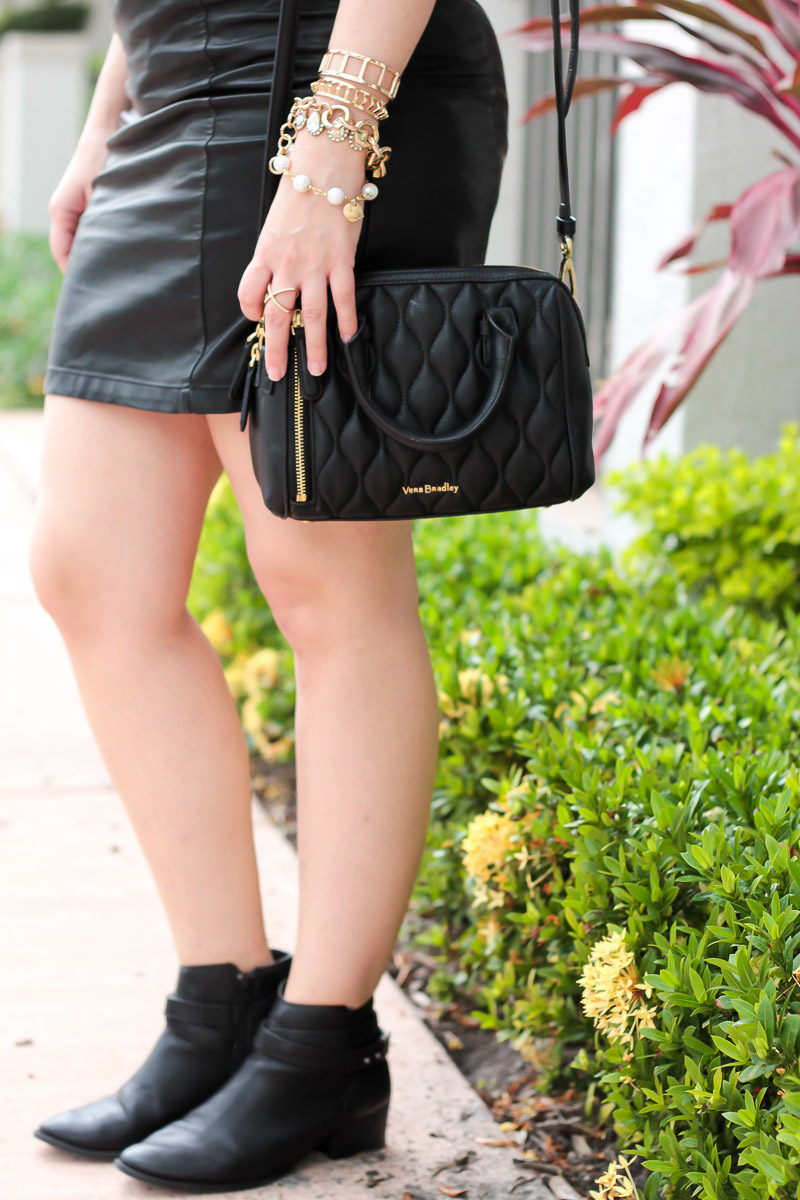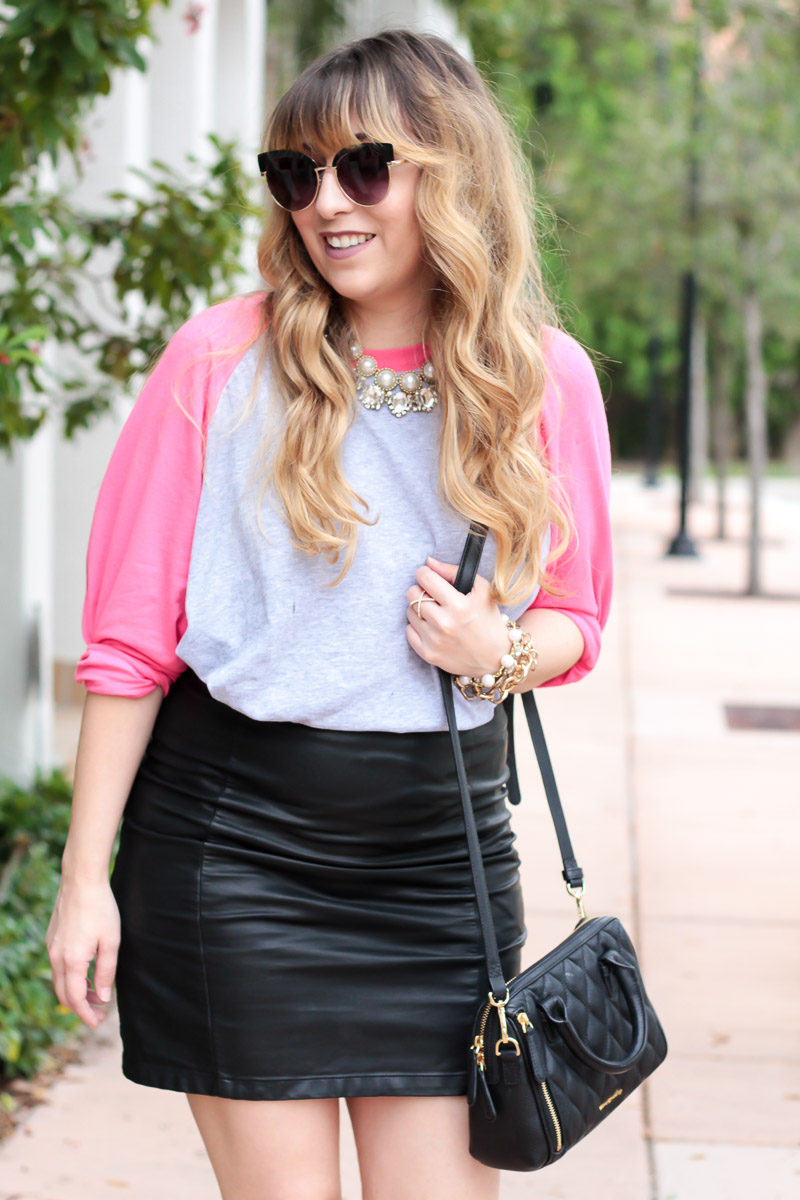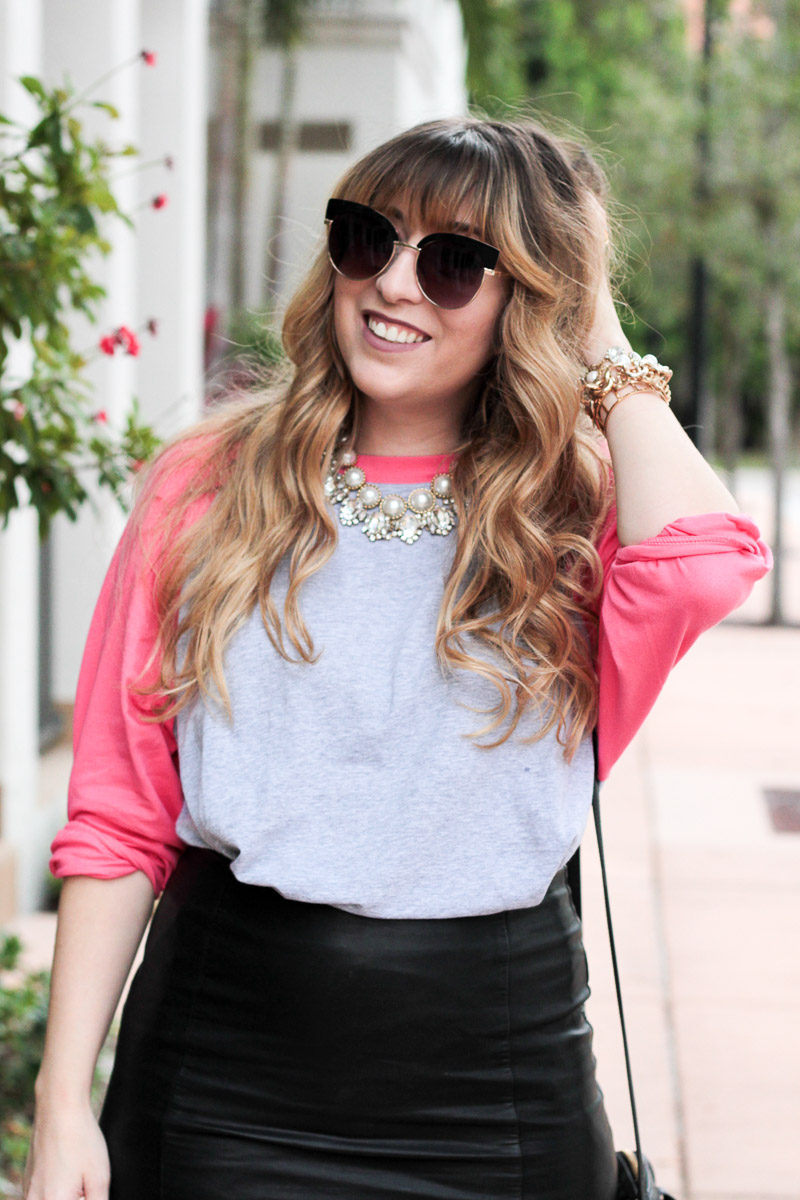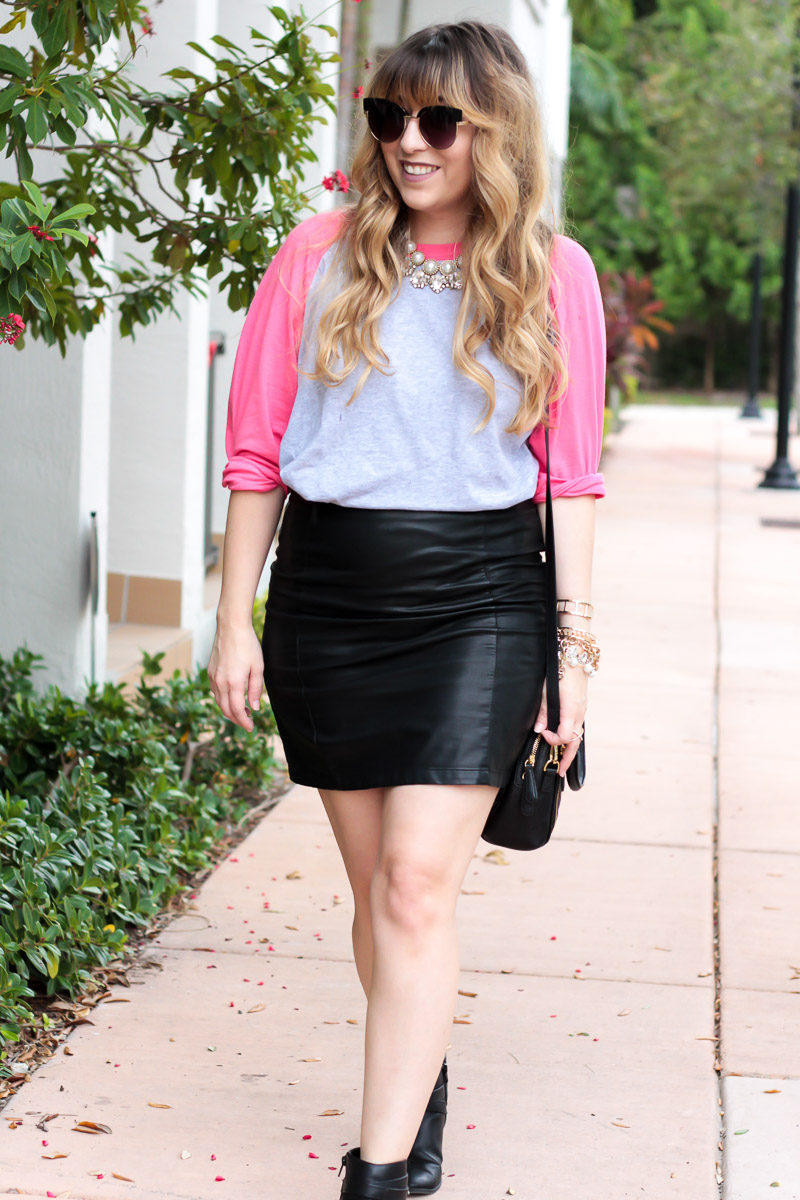 Thanks so much for reading! Hope you're having a great week. Hit the comments and let me know what you think: do opposites attract?