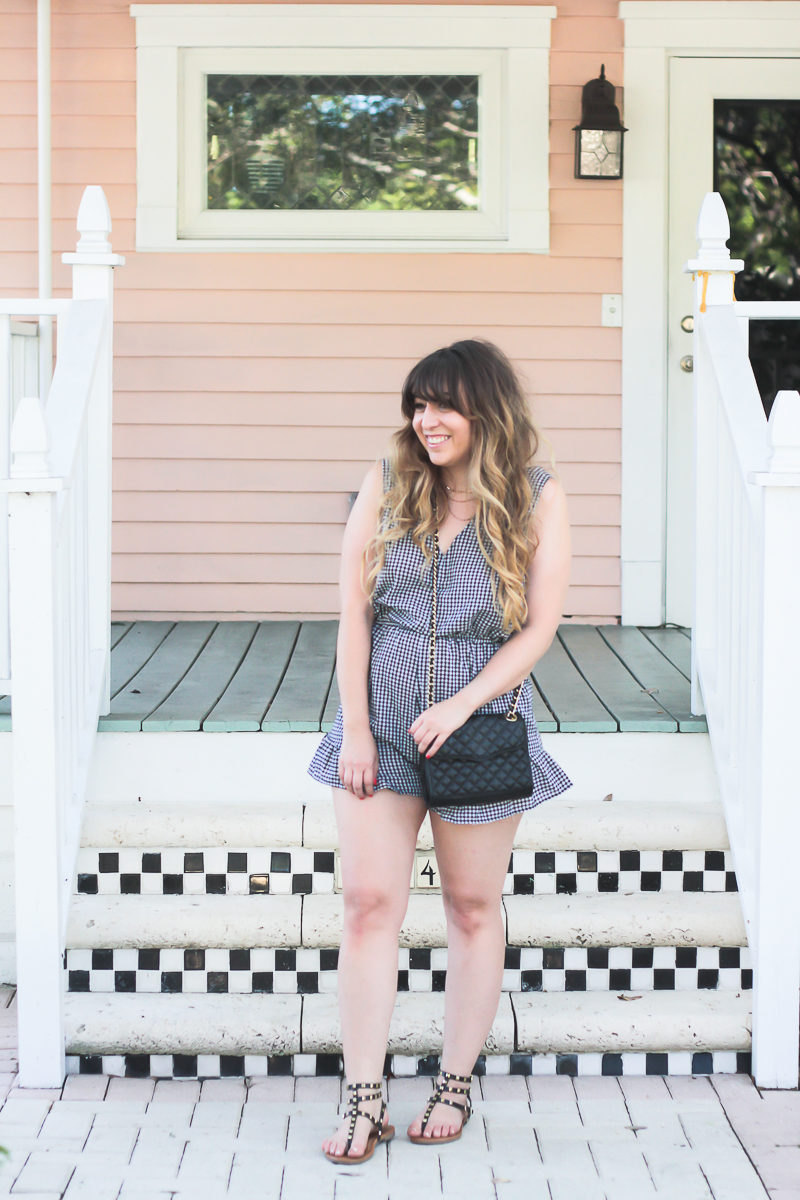 My gingham obsession strikes again! Another day, another gingham piece. Truthfully, how could you pass up this adorable romper? There are so many things about it that I absolutely LOVE… the ruffle hem, the plunging back, the bow detail. It's really comfortable and totally chic for summer. The cut is really flattering, especially around the thighs. The waistband is elastic, which is always a selling point for me.
I wore this romper twice last week; once for lunch with a PR gal pal and once for a sushi date with Jaime. When I was choosing an outfit, I chose very carefully because I knew I was going to be wearing my outfit in the car to drive an hour and 20 minutes up and an hour and 20 back… so I wanted to make sure I was comfortable! This ended up being super comfy, I was glad I chose it. I wanted to be stylish and cute, but also comfortable. Final selling point… it is $14. Yep, you heard me right.
We had so much fun at dinner and hanging out. I love catching up with my blogger gal pals. Before we grabbed dinner, we snapped some pics of our outfits: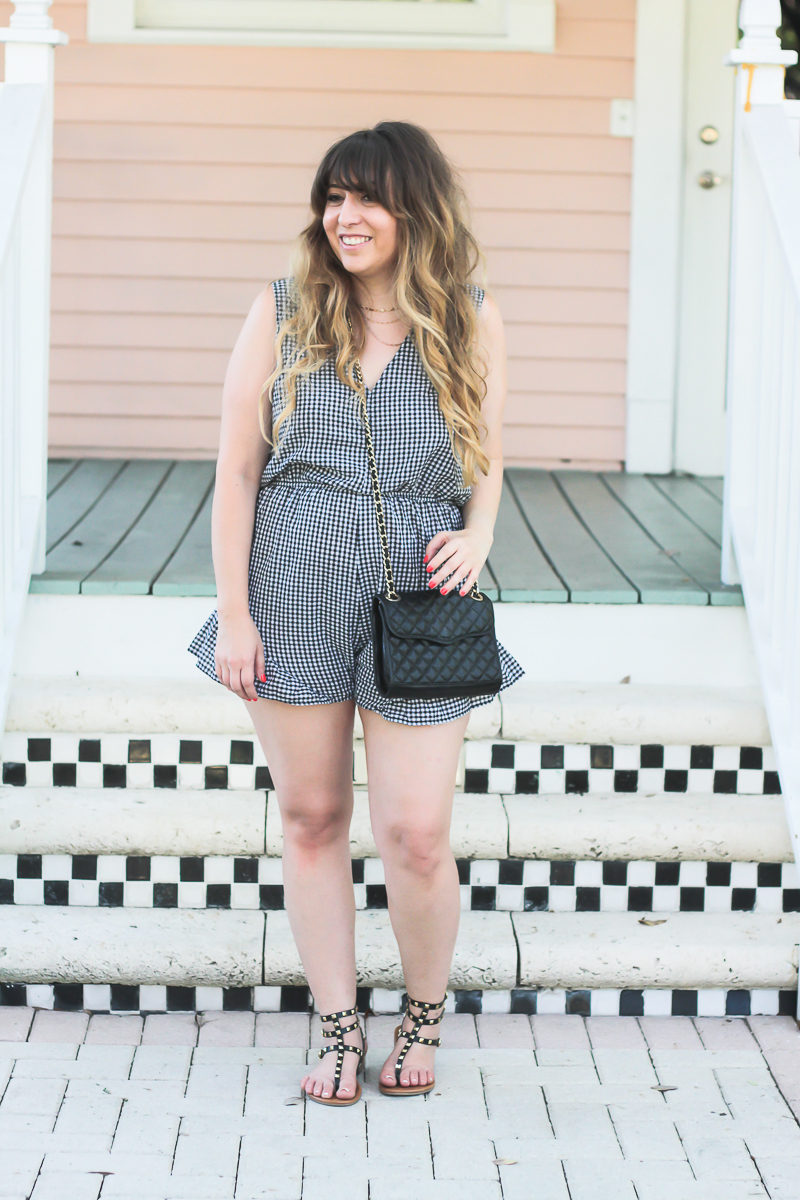 Outfit Details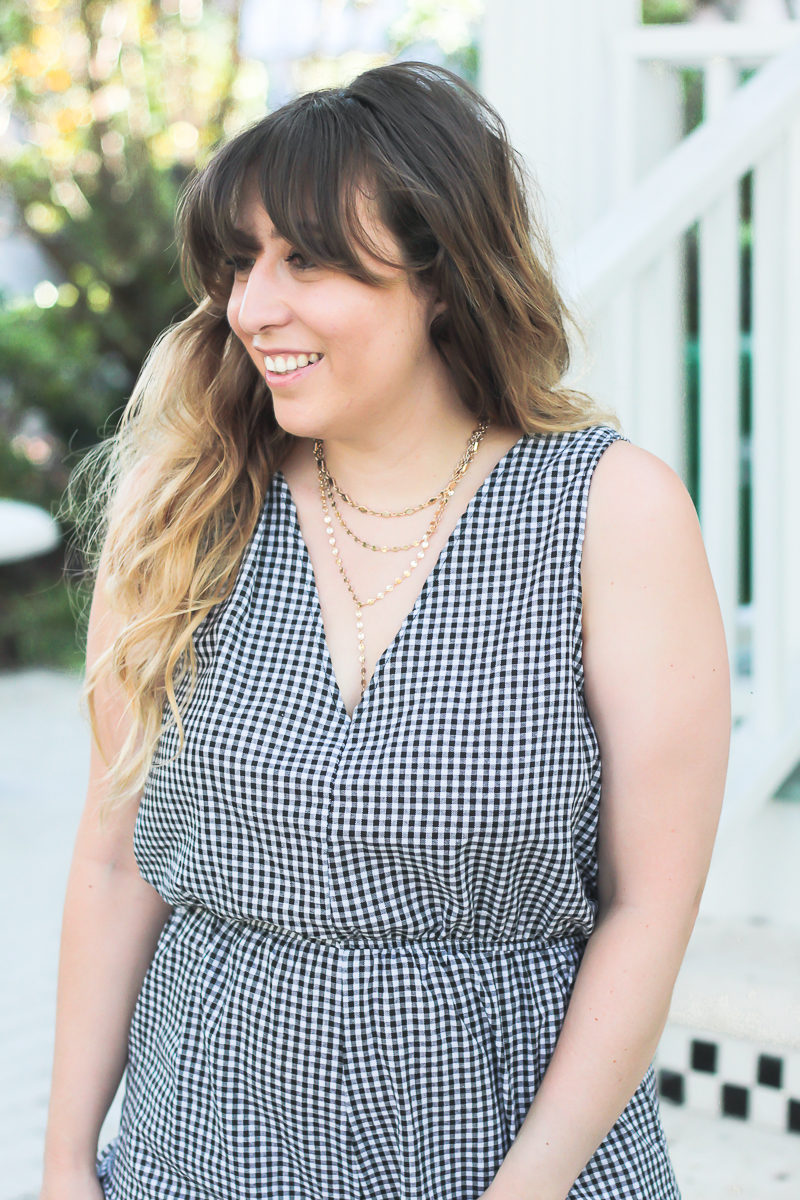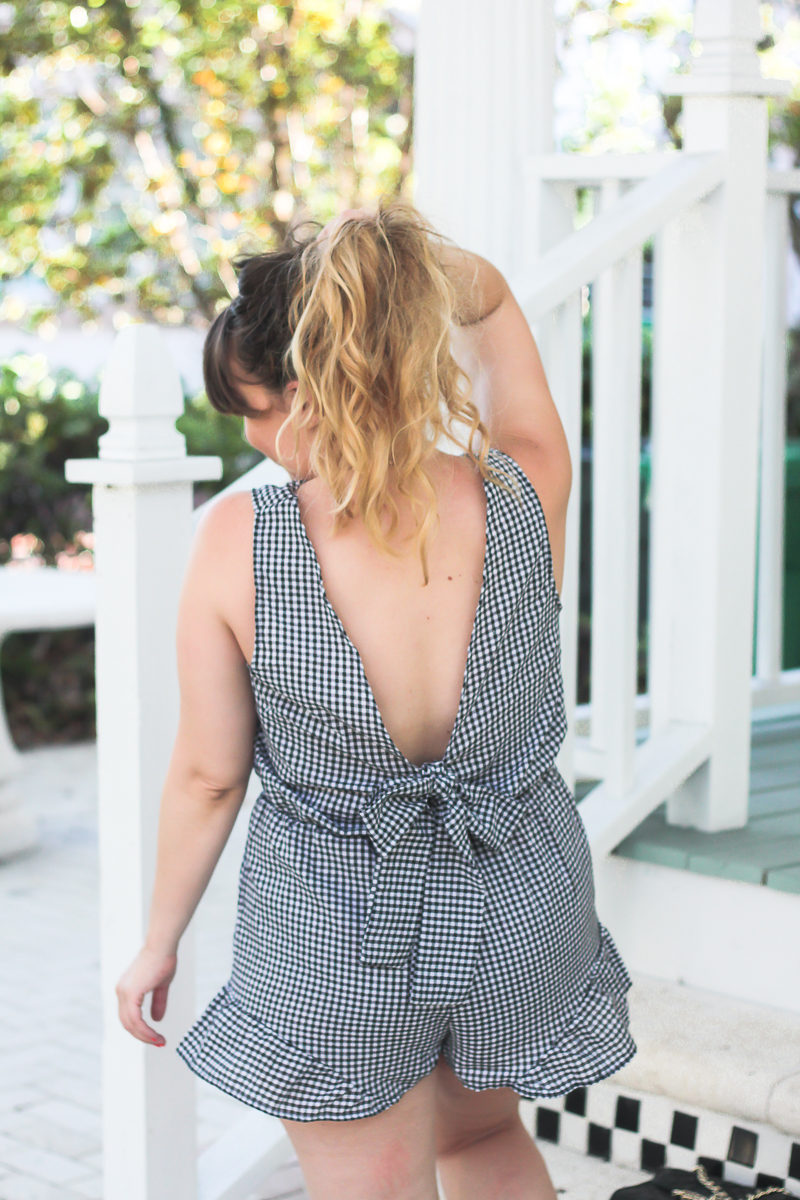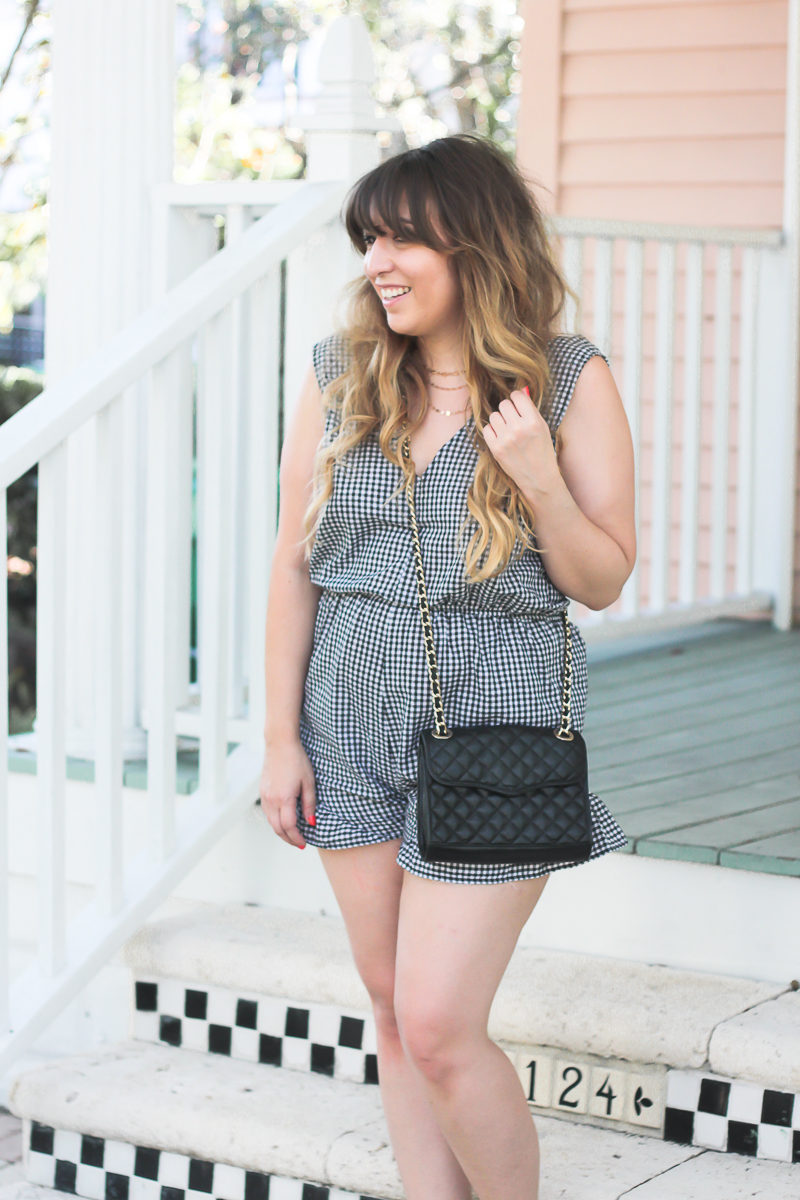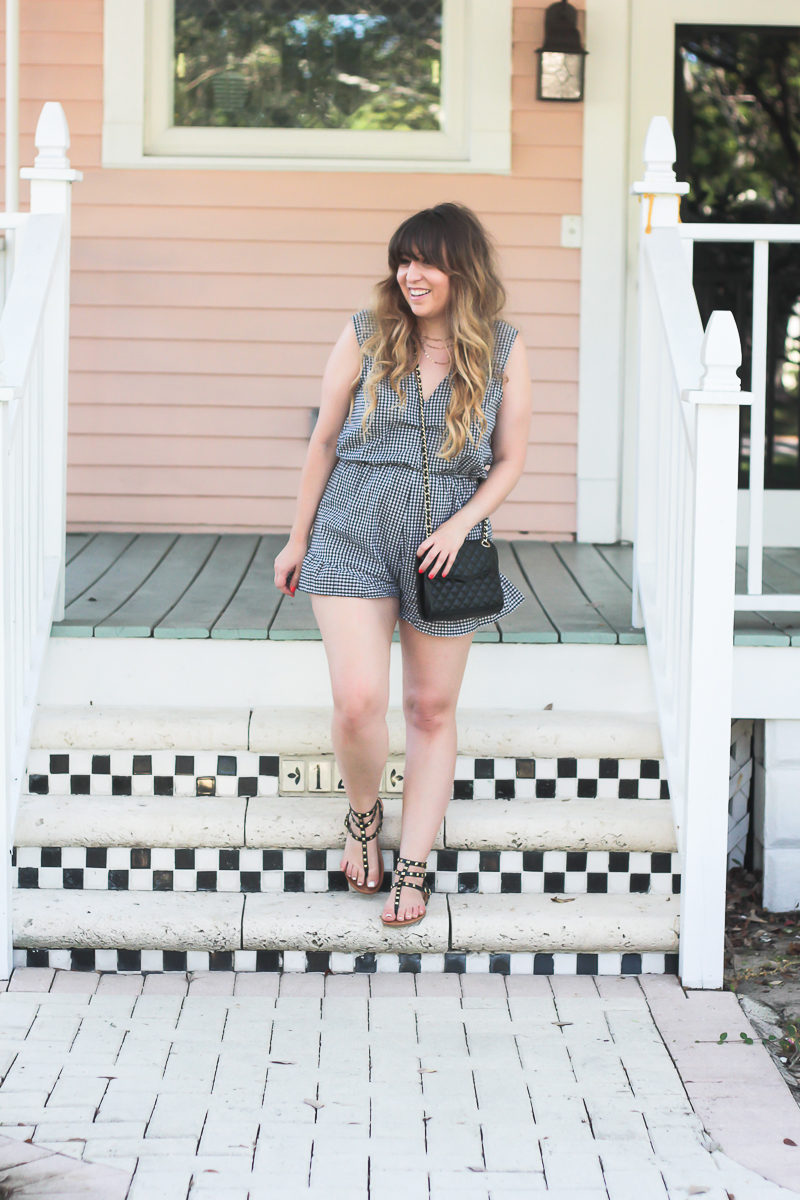 Thank you so much for reading! I hope you're having a great week! Tomorrow is finally Friday! Have you been on the struggle bus as much as I have? Hit the comments and let me know!