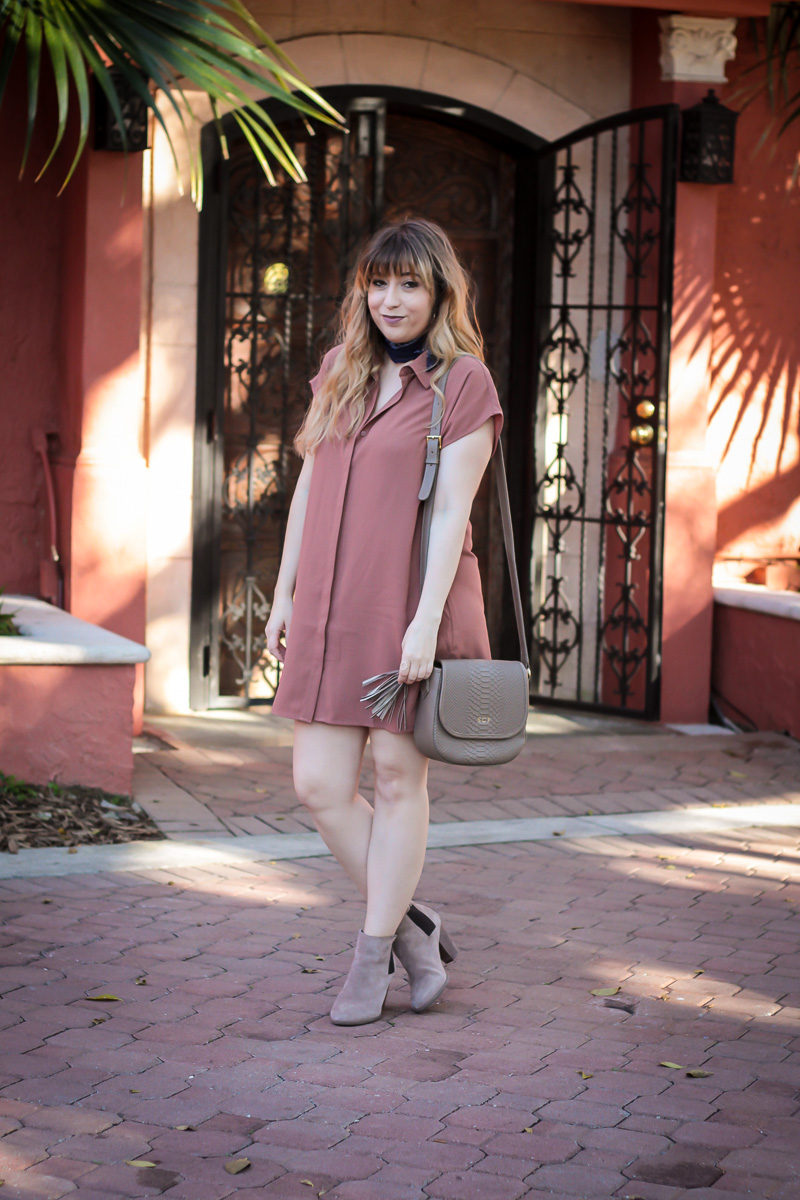 Can I just say… I'm a dress gal, through and through. I'm sure you guys know that by now! I'm just way more comfortable wearing a dress than jeans. And that's not to say that I'm constantly dressed up, because I'm not. For one… I think it's way more comfortable to wear a dress than pants. I love that you can make a dress casual or dressy based on a few easy accessory tweaks. I love that you just instantly look 1000x more polished in a dress… even if it's just a t-shirt dress! I find dresses to just be easier. Dresses are one and done. But even though it's easier, you still look like you made more of an effort in a dress. Just me? Or do you feel the same?
I picked up this pretty shirt dress for $15.90 and it's a total steal. It's available in olive, black and mauve. I love the fit… it's super flattering but still loose and easy. I love that you can dress it up or dress it down! I added my favorite booties and dabbled with a neck scarf for the first time. Can I say… I'm loving the bandana neck scarf. I didn't think I would, or that I was "cool" enough to pull it off lol, but I kind of love the effect! I'm planning on getting way more use out of it! Maybe I'll style it next with a plain white button down or my favorite cami.
Check out the look below and then hit the comments and let me know what you think!