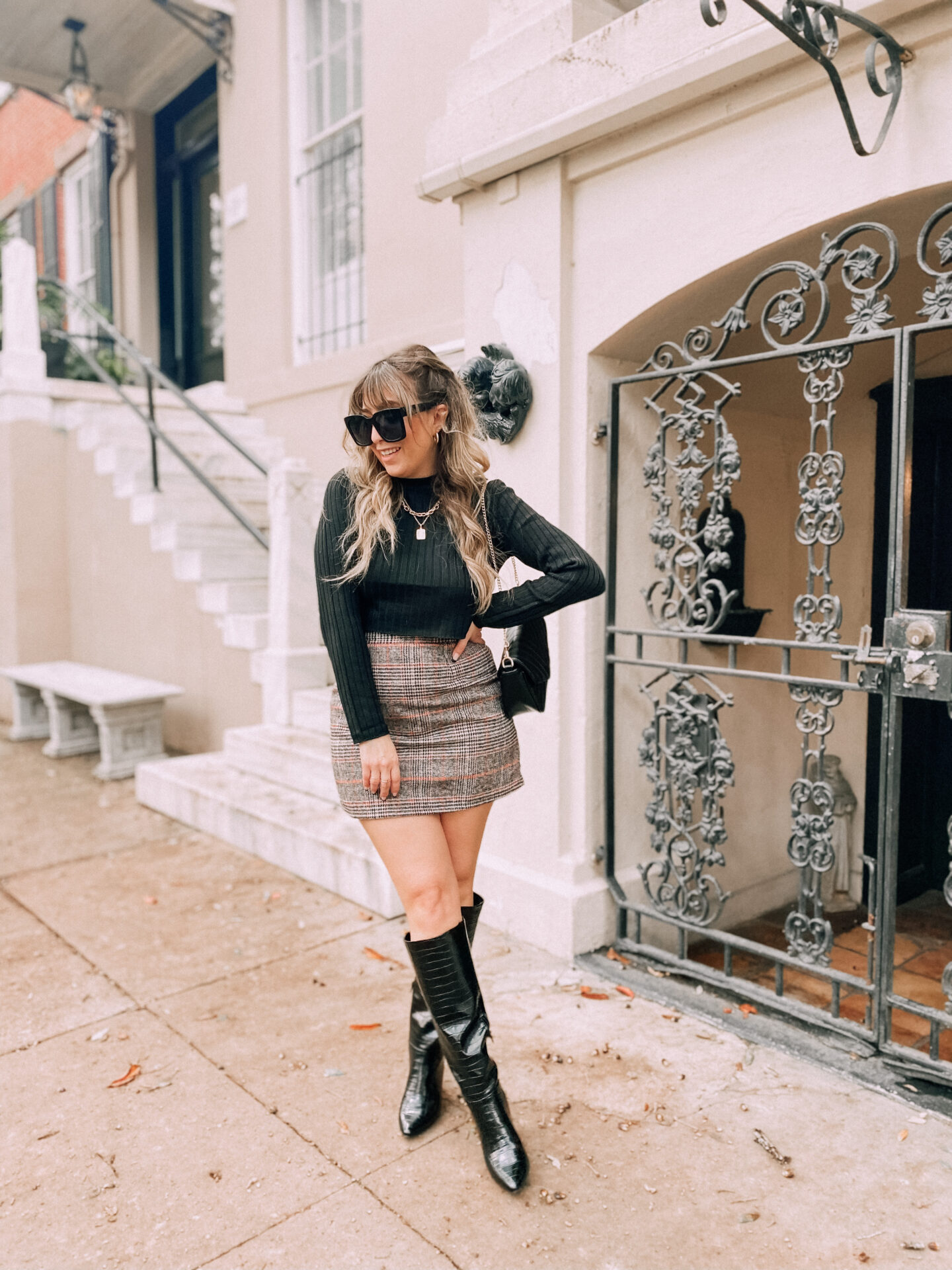 Is this the perfect fall outfit?? I kind of think so. Plaid skirt, cropped turtleneck, knee high boots. DONE.
I had been on the hunt for a pair of wide calf knee high boots and it's been TOUGH because your girl does NOT HAVE SKINNY CALVES lol. These $35 boots are a steal and also available in a gorgeous snakeskin. I love the textured crocodile of the black version though, and since I already have this pair from Walmart, I decided to go with the black!
Plaid skirt and cropped turtleneck are both recent Amazon finds! This lightweight cropped turtleneck sweater is a wardrobe staple that I've discovered I need in every color.
Don't forget, sunnies are on sale for only $25! Snag 'em while you can!