You know those outfits you can't stop wearing? Like, your go-to, every day outfit? Lately, I find myself throwing on the same few pieces over and over, tried and true basics-with-a-twist: this cozy chenille cardigan you may remember from last week, these cheetah print sneakers, perfectly distressed jeans and the sweetest peplum top. I almost feel bad posting the chenille cardigan again, because it sold out SO fast, and then came back in stock, and then sold out again. I've been holding back, waiting for them to restock, but am unsure if that's a thing that will happen, so found a couple of good dupes that should suffice.
I can't get enough of this peplum top. It is on sale for $15 and I just want all of the colors. The fit is perfect and flattering, which can be tricky for a peplum. The ruffles have to hit at the right spot, which these do. I ordered a larger size, remember that Topshop runs tiny and on British sizing. Nordstrom had been carrying it for awhile, but now it's only available directly through Topshop, and as I just discovered, on mega sale for $6.75 from Nordstrom Rack, but not in black and white. I love pairing this cami with all of my cardigans and jackets, it's an amazing staple.
These jeans are so, so old. I love them, they're perfectly broken in. They're a certain distressed version of the Old Navy Rockstar jeans, which means that the fit is technically available, but this is the only distressed version and the color isn't really right. If you're looking for a similar style and color, I love this pair. Granted, this dupe is NOT stretchy, but they're so cute… I want to order a pair, stat. I hear the BEST things about them, just make sure you size up and take into account the no-stretch factor in your sizing.
Aren't these cheetah print sneakers precious? I LOVE them so much. They're comfortable and stylish, the perfect pop of print. I love the combination of rose and cheetah, don't you? (These kicks are only $24.99!!)
Check out the look below: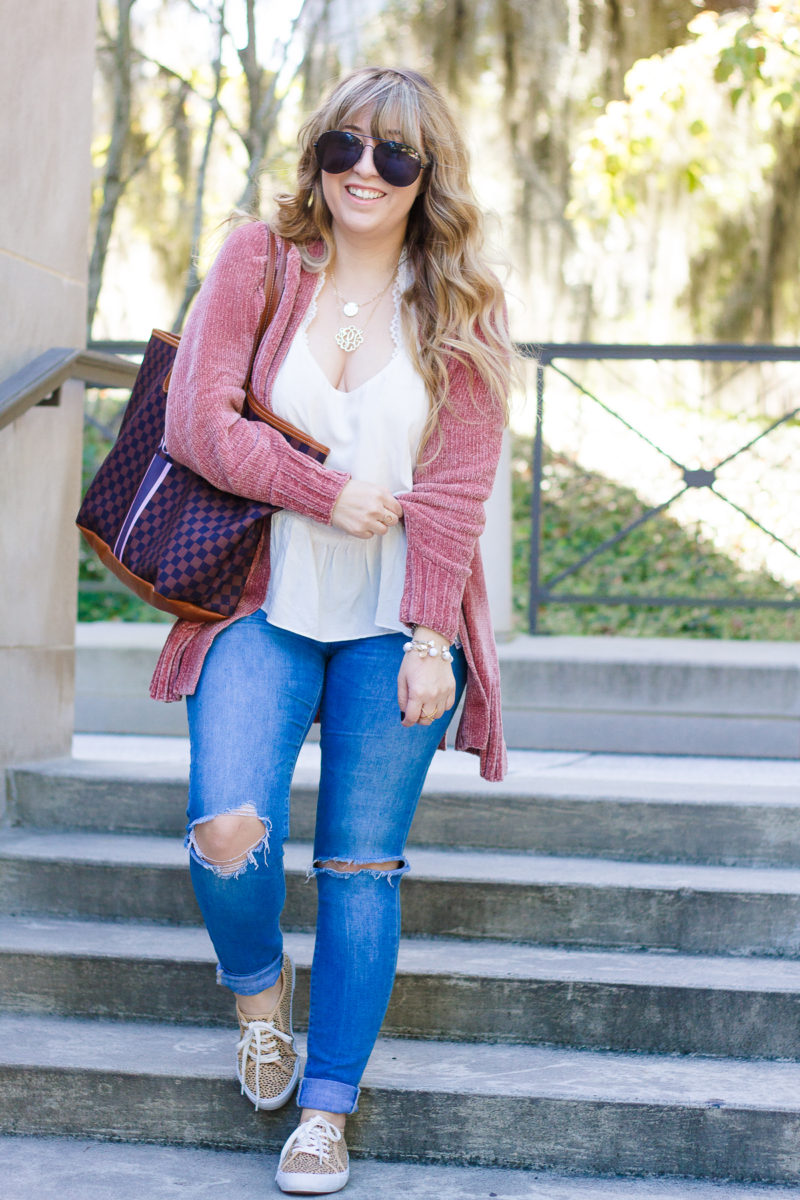 Outfit Details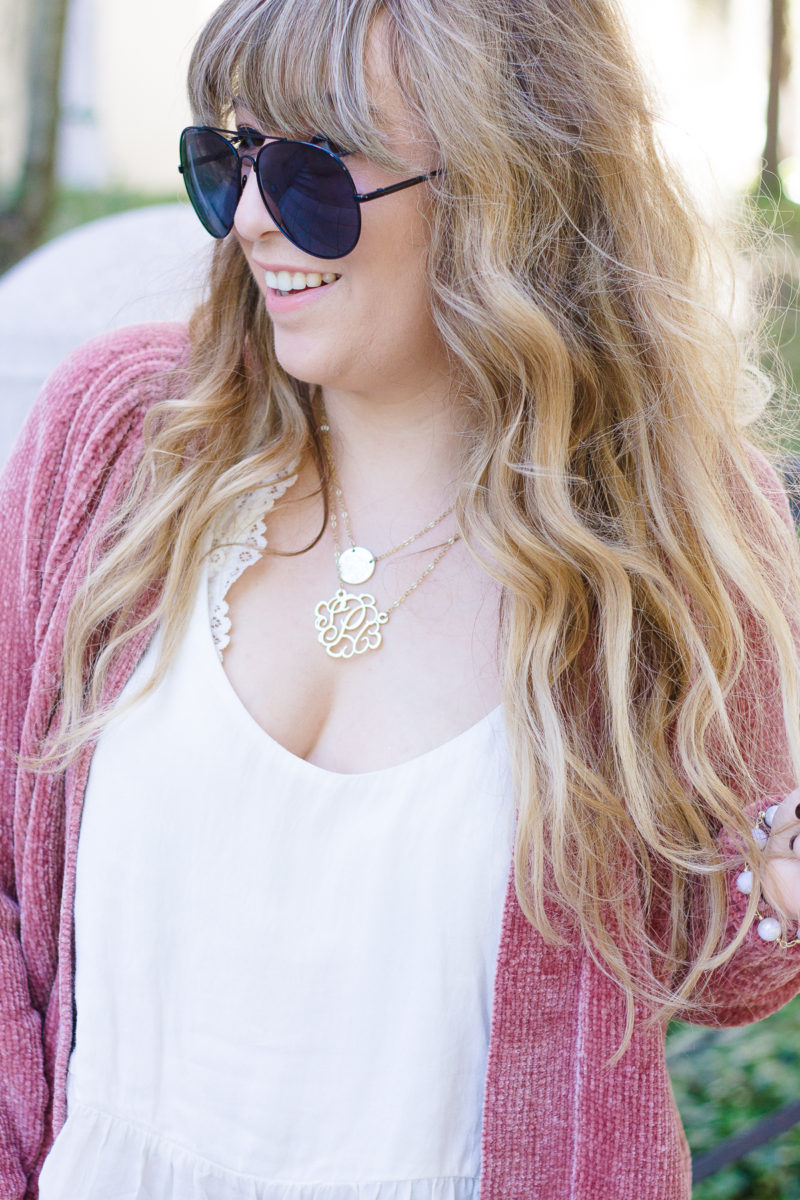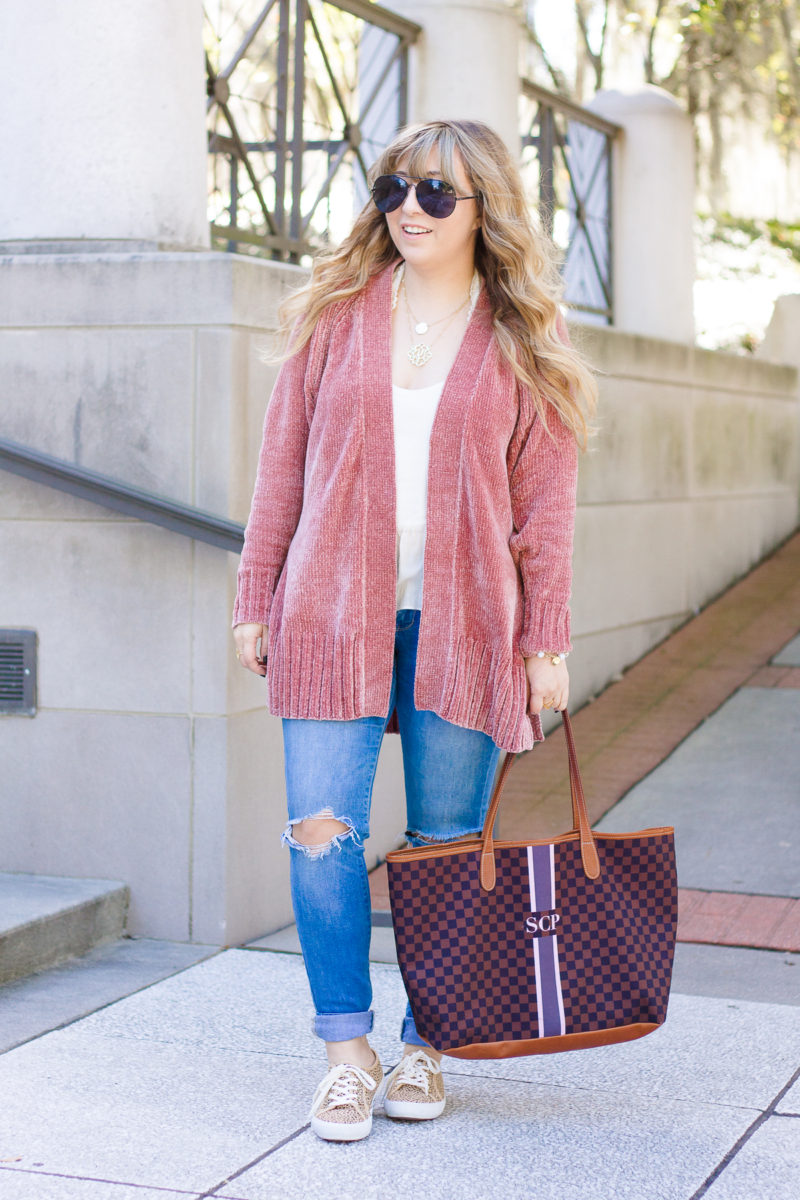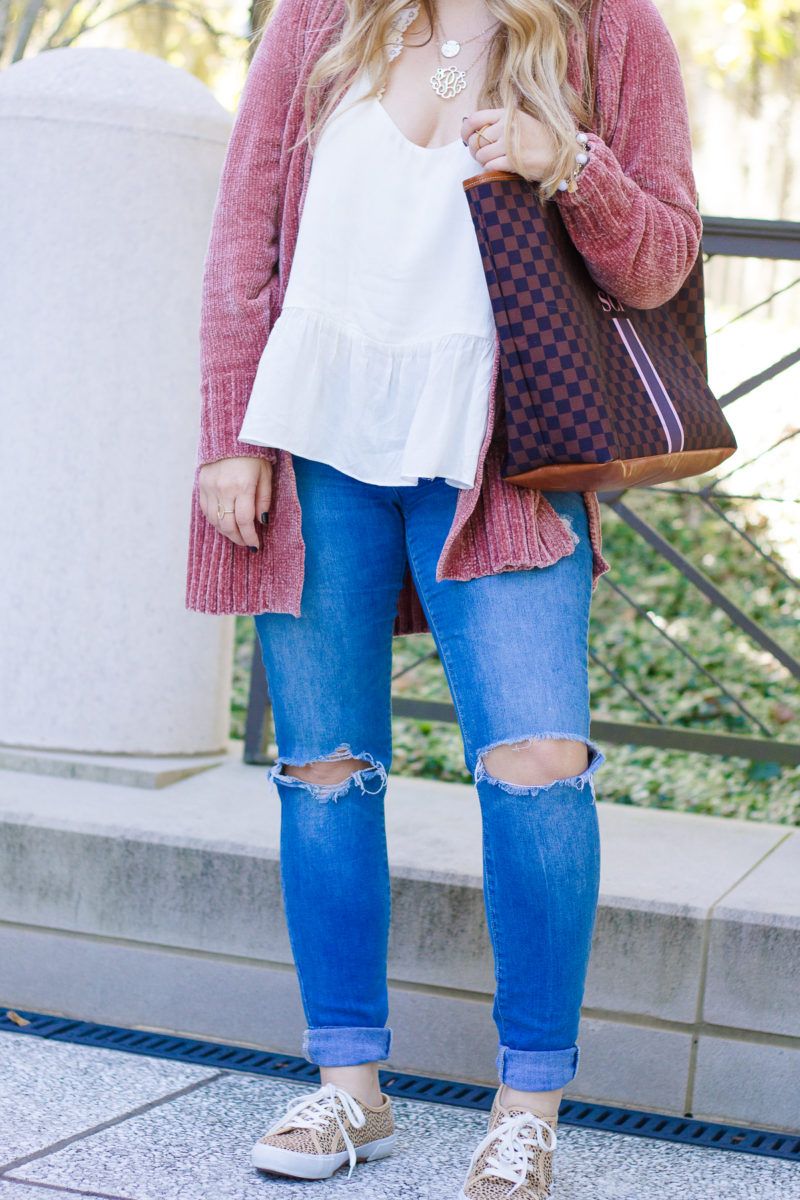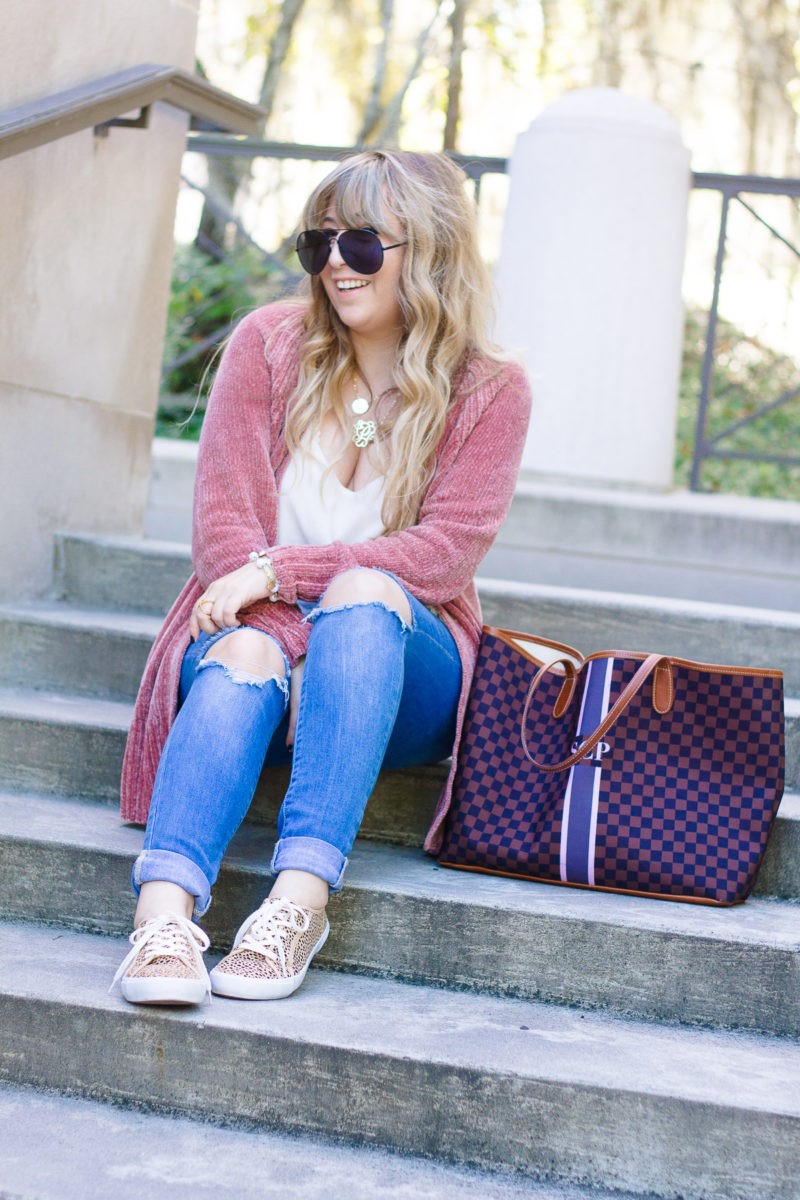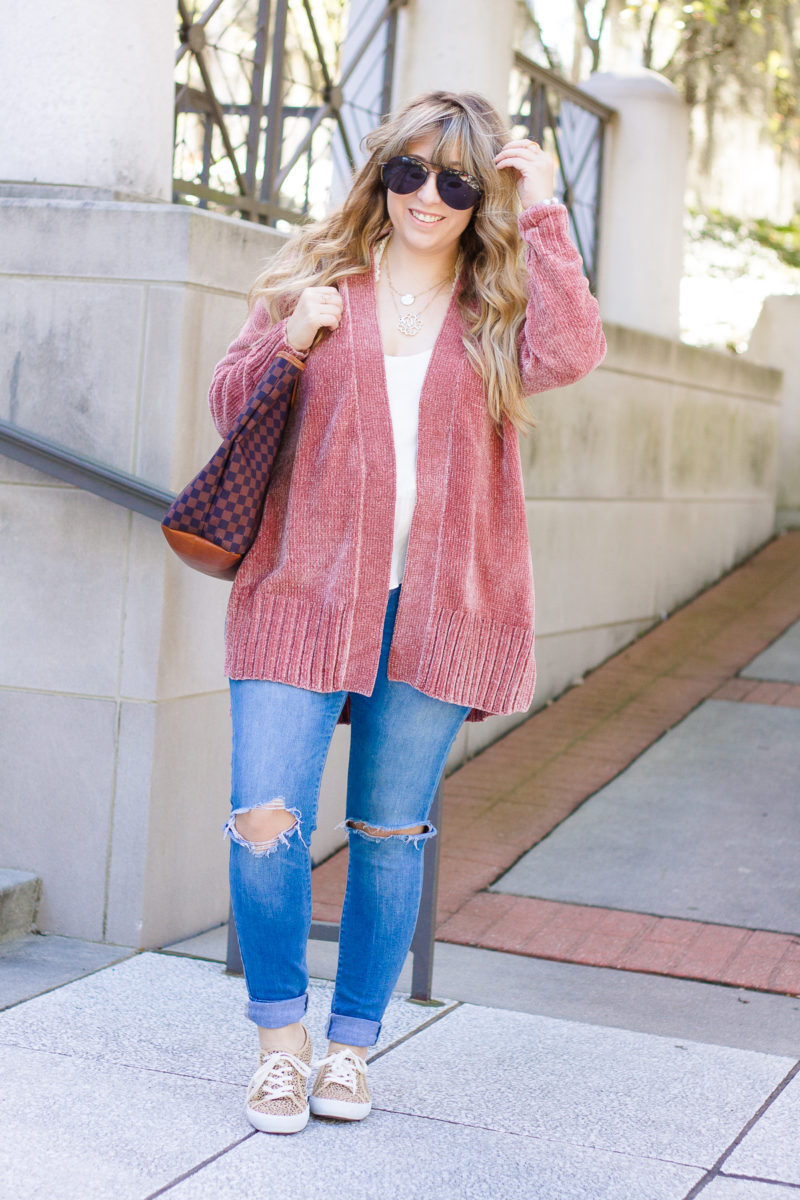 Thanks so much for reading! How about you? Is there an outfit you can't stop wearing? Hit the comments and let me know, I'd love to hear what it is!