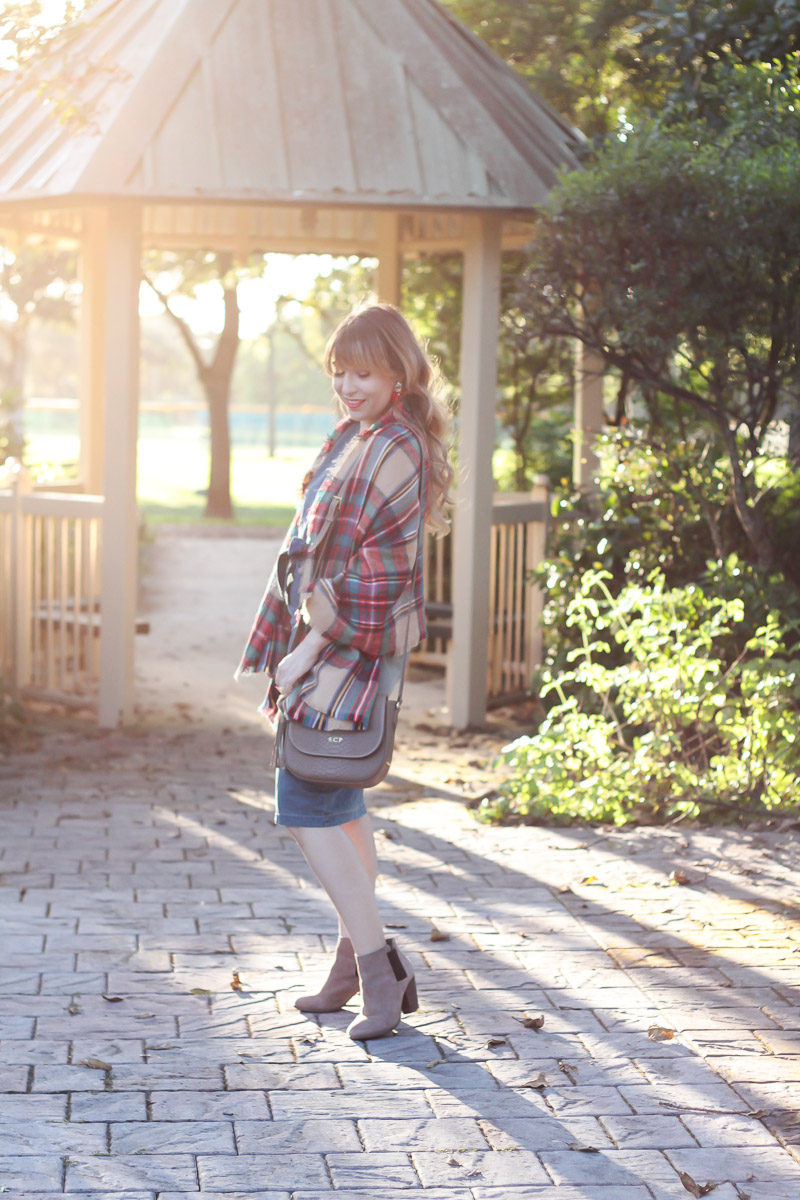 Is it just me, or has this week flown by? A week ago I was lamenting how I couldn't believe it was actually November, and now… it's almost MID-NOVEMBER! Thanksgiving is in exactly two weeks… and then it's the holidays. This year, it seems like everyone immediately jumped from Halloween to Christmas and while I confess that some of it creeps up on me too, I really just want to take a minute and enjoy FALL before diving into the holiday season. I mean, THANKSGIVING! I love Thanksgiving.  Turkey, family, fall leaves… give it all. (Oh yeah, and did I mention the pecan pie?? Bringing back the chocolate pecan pie this year, definitely.)
When I styled this look, I think I had Christmas on the brain too… a casual holiday look maybe. As I always say, here in Miami, when it comes to fall we have to improvise. A blanket scarf and booties can usually take the most tropical of looks and instantly make it fall-worthy. For example this dress… I could easily rock it in the summer. A couple of accessory tweaks and voila… it works. If you're in a colder climate, I'd recommend throwing on a turtleneck under, or layering it with a cardigan.
Speaking of this dress… isn't it fab?? I love a little denim dress. The midi length and waist tie make it super flattering! It's just really unique and a great, casual piece that you can easily dress up or dress down. Plus, you can't beat the price, it's only $29.90.
But back to the holidays… these days, it seems that we're all in a rush. Rushing here, rushing there, running to this meeting, answering that email, trying to do it all. We're always in hurry, aren't we? Sometimes it seems like life is rushing by… and we really need to take a minute every now and again to enjoy it, take a deep breath and appreciate where we are and what we have. Put down Instagram, stop looking at Facebook, turn your email alerts off and just relax. Spend time with your family and friends. Enjoy the moments we have and where we are in our lives. When we're in a rush, it's easy to forget to be grateful. And isn't that what the season is all about? Being grateful? I think we should all make it a priority to take a minute to be grateful for the blessing in our life during the hustle and bustle of the holiday season. Who's with me?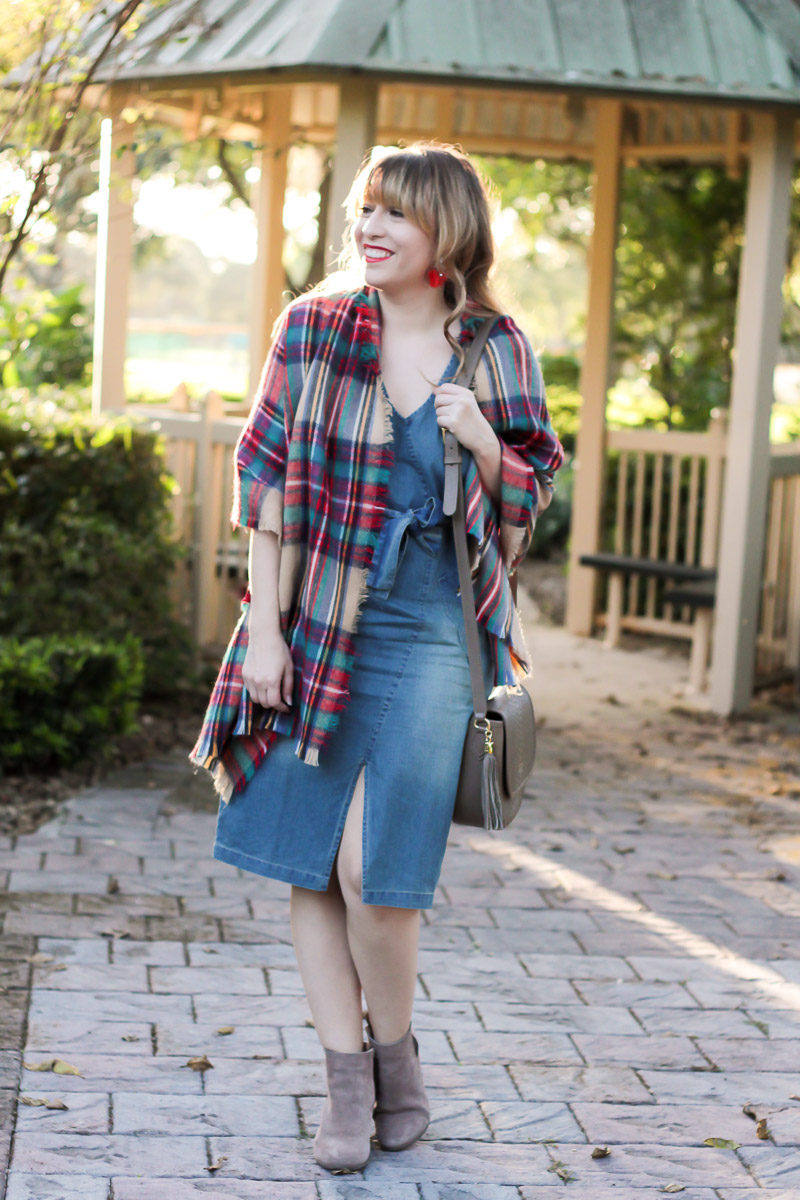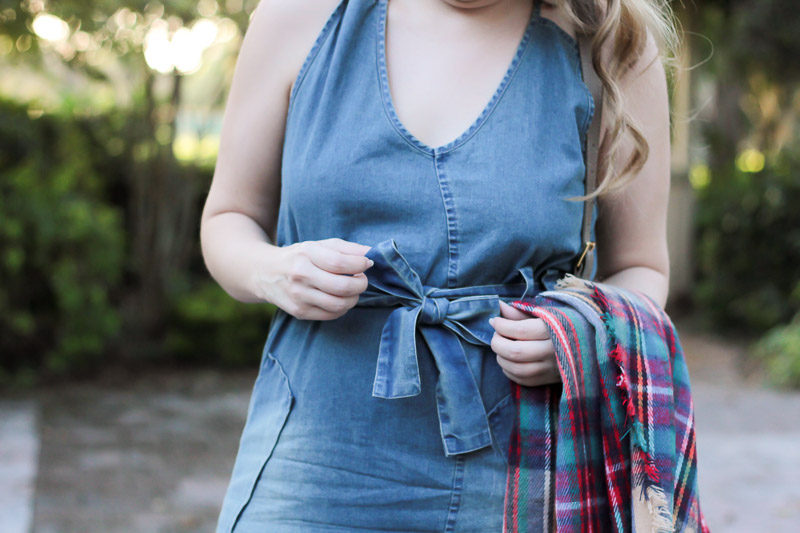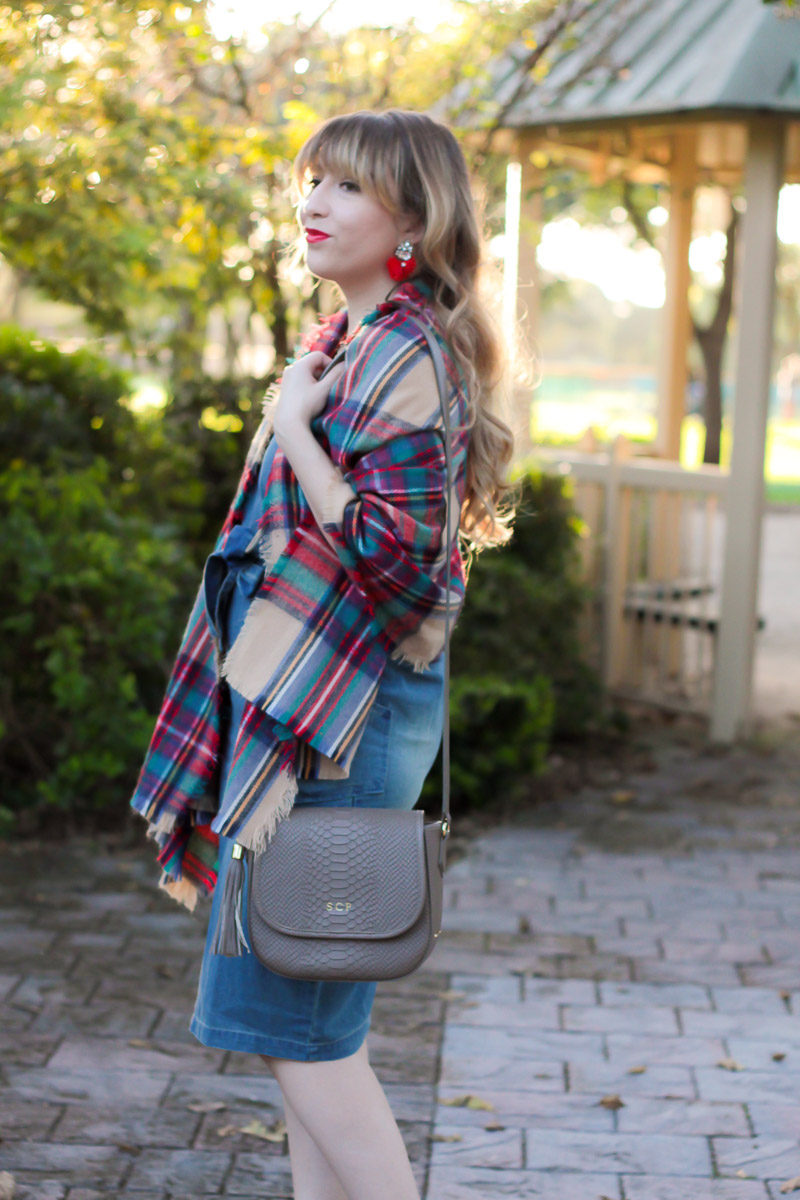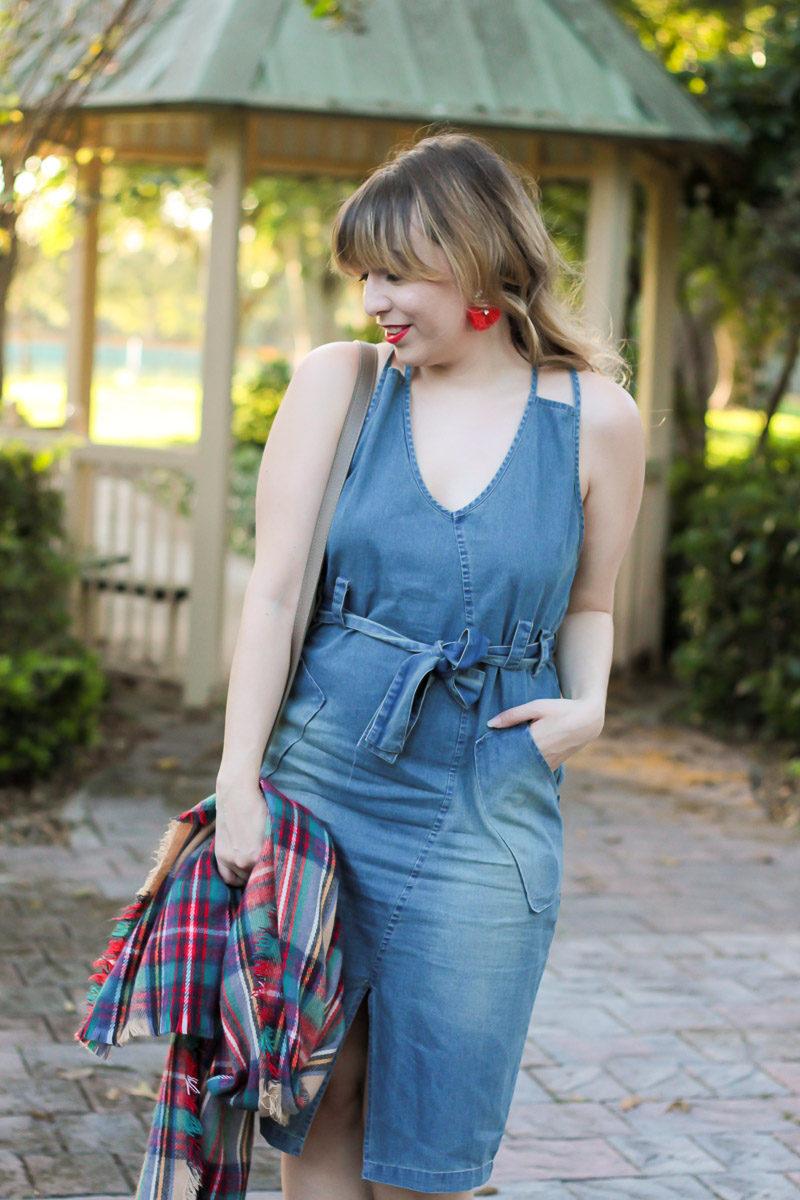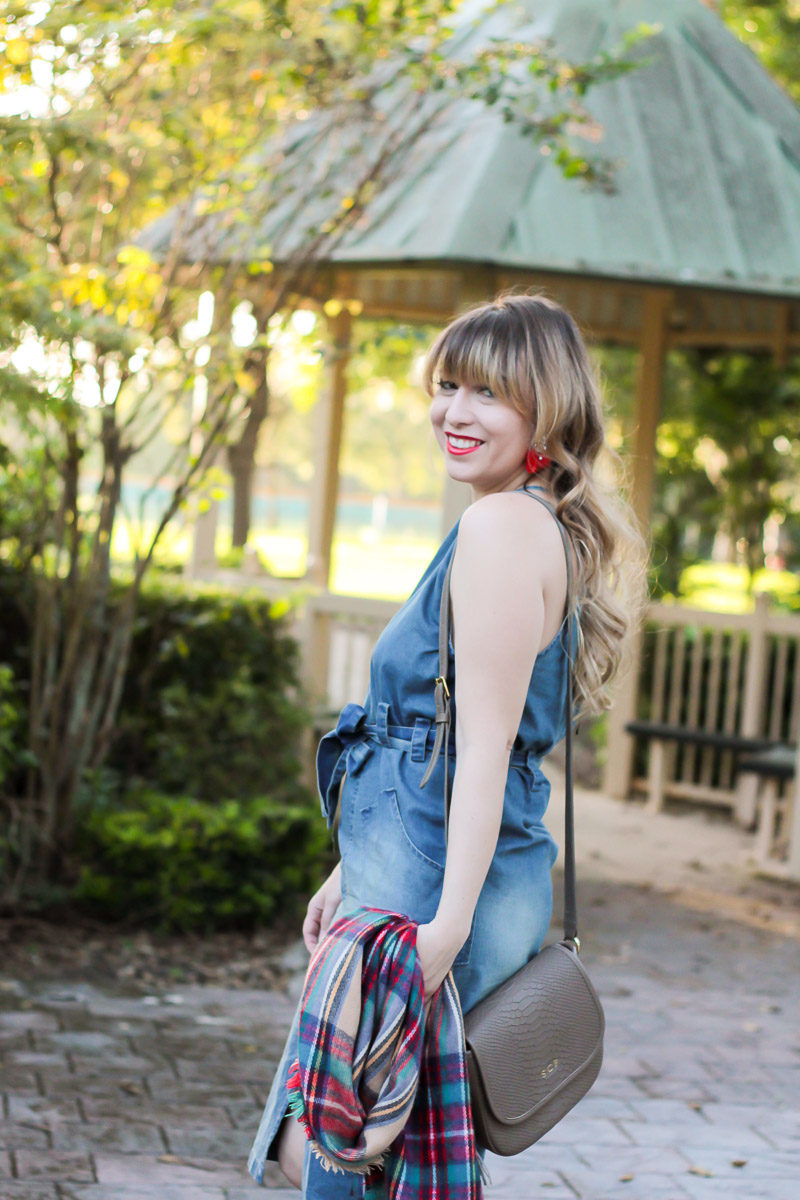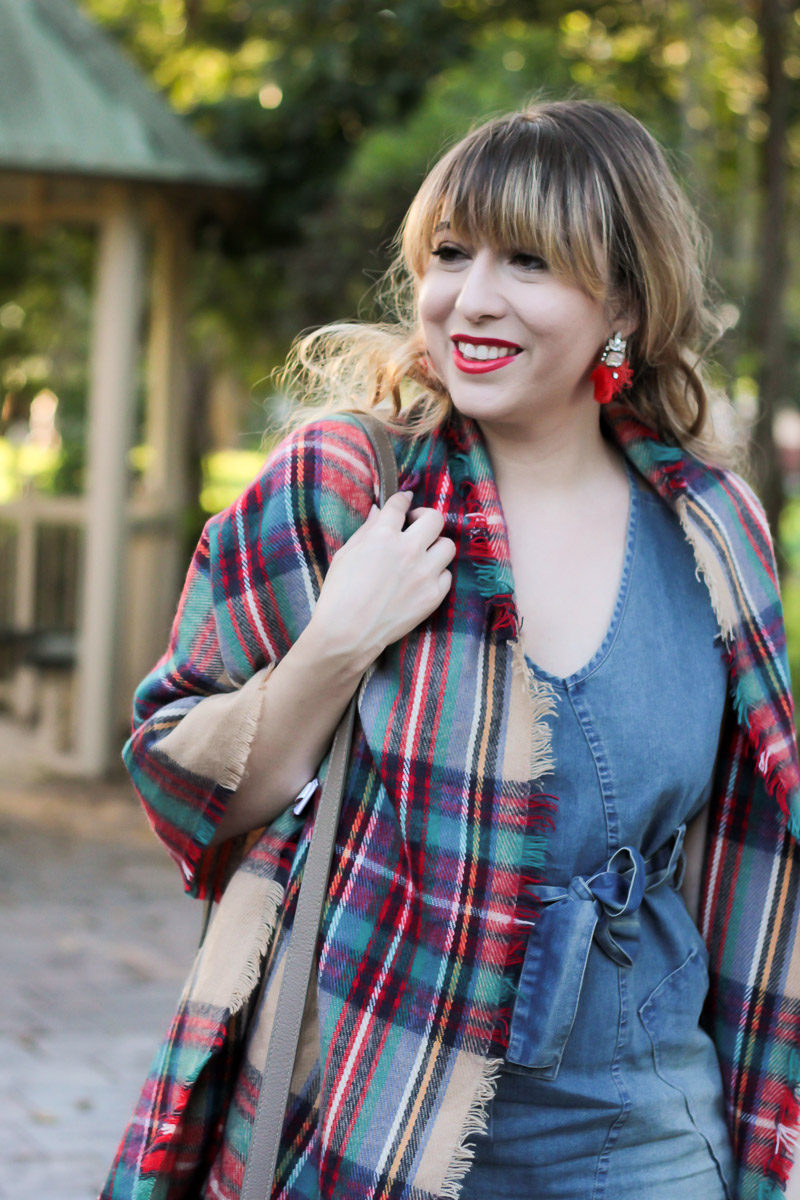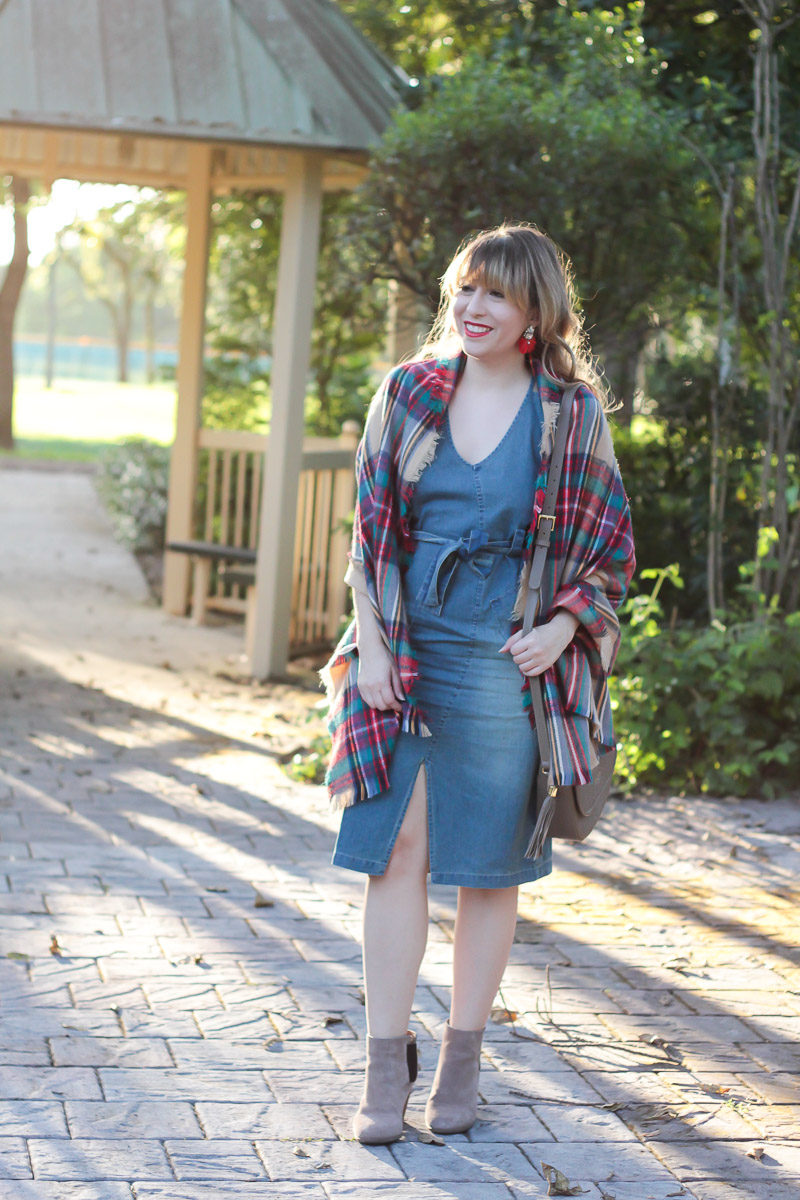 Thanks so much for reading! Hit the comments and lemme know: what are you grateful for??