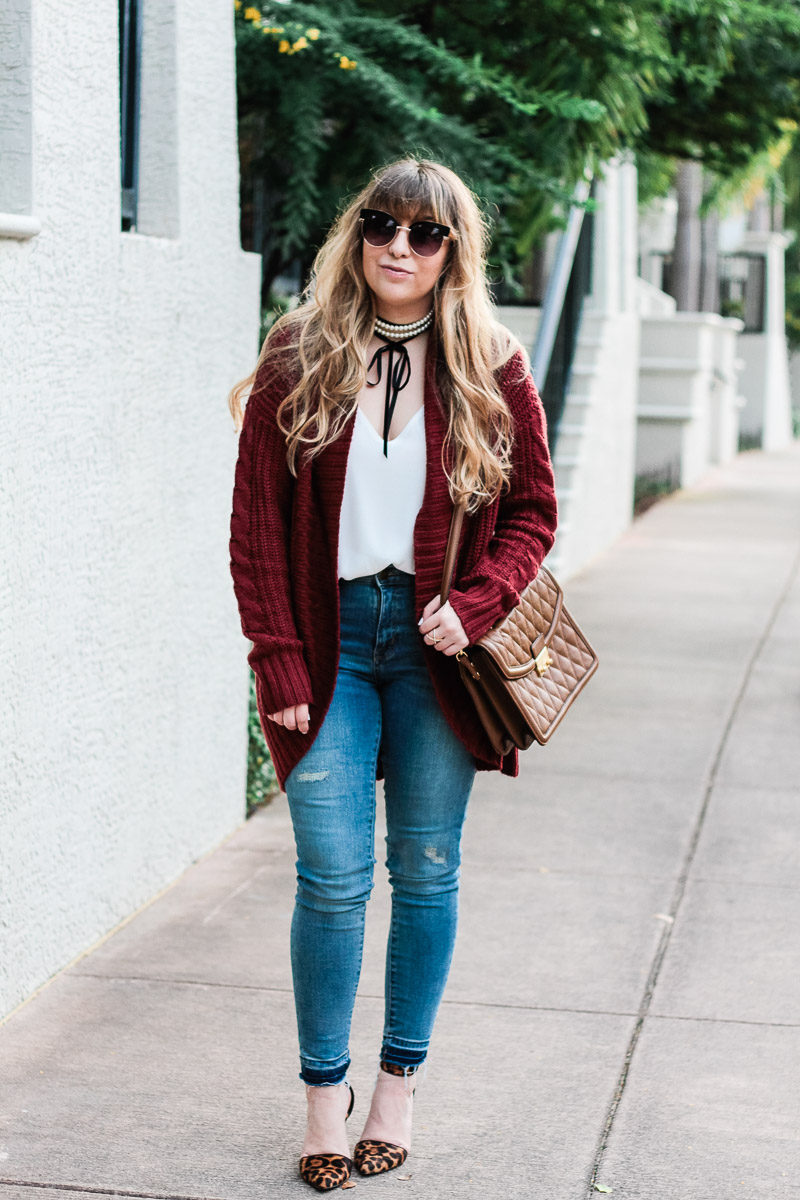 These days, all I want to wear are cozy cardigans. Light layering is the name of the game when it's 80 degrees in the afternoon and chillier in the evenings. I've been majorly impressed with the knit selection at Target lately! I'm sure you noticed that I've been wearing quite a few Target pieces on the blog lately, and mostly it's because when I do my Target runs, I always end up popping by the clothes section and picking something up. Whoops. LOL!
I snagged this burgundy cardigan right before Thanksgiving, thinking I'd wear it if it was chilly on Thanksgiving Day. I ended up wearing something else, of course. But I decided to hang on to this pretty cardigan, knowing I'd get used to it. I just love burgundy with leopard… it feels like a fresh combination.
I am in love with this Baublebar pearl wrap choker! It's so cute and different! It gives a feminine touch to any look, doesn't it? I think it'd make a great holiday gift.
According to the weather channel, Miami should be getting a bit of a "cold front" over the next few days, so you'll find me in ALL of my blanket scarves, probably at the same time. 😉 I'm pretty excited, not gonna lie!
Check out this cozy look below: