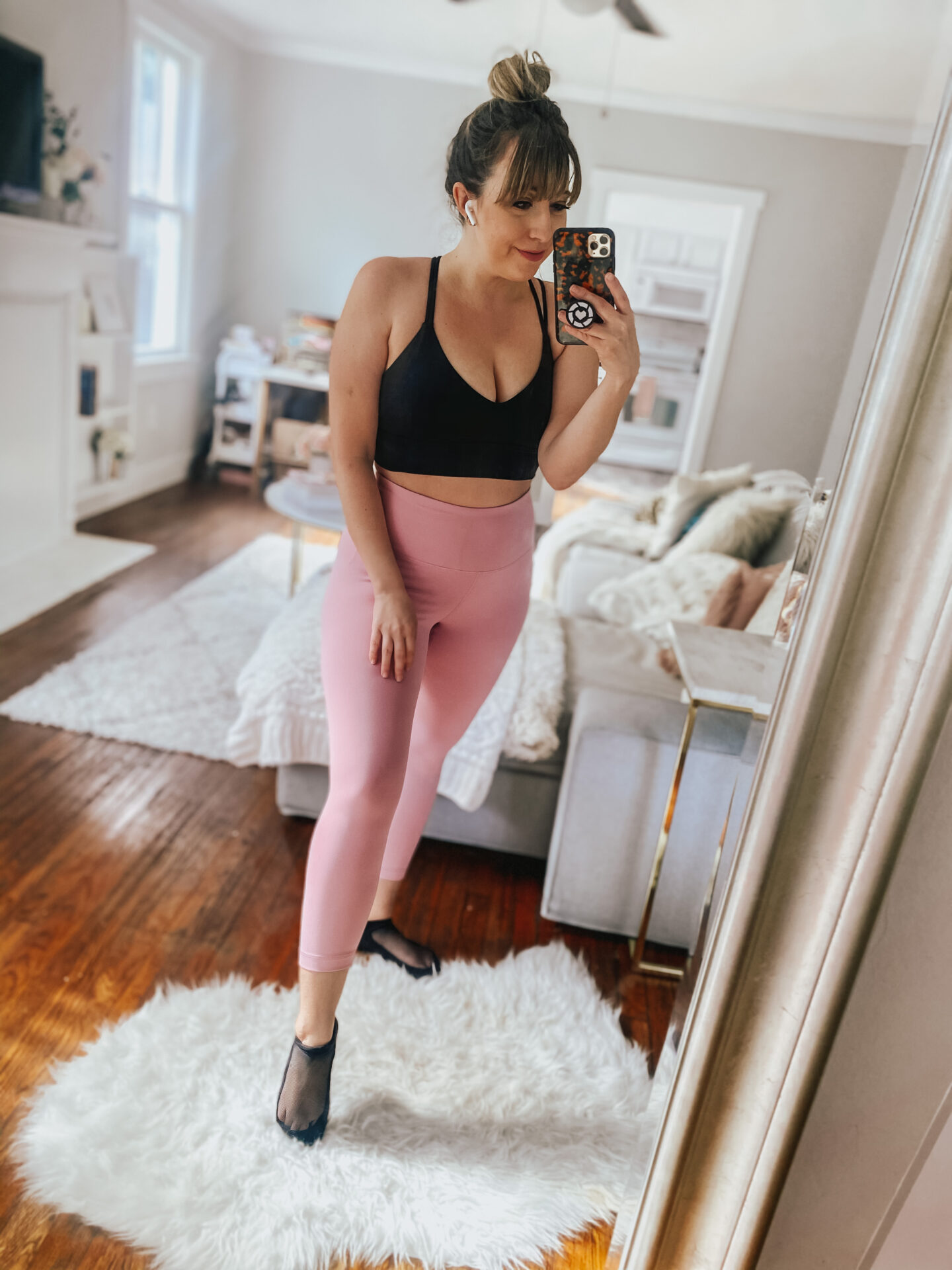 Since I've stepped up my fitness routine in quarantine, I've found that investing in cute workout wear has really helped keep me motivated to work out daily. I've always been the type to just throw on black leggings and a black sports bra and call it a day.
The last few weeks, I've ventured out of my activewear comfort zone and have been experimenting with different prints and colors. I've scoured Amazon and rounded up some of the cutest activewear pieces available. From highly-rated leggings to cute sports bras to my favorite barre socks, check out my Amazon activewear favorites!
If you love my Amazon finds, make sure that you check out my Amazon Influencer Page, where I constantly update and share my favorite Amazon finds. My Athletic Wear + Fitness Essentials has over 130 finds rounded up!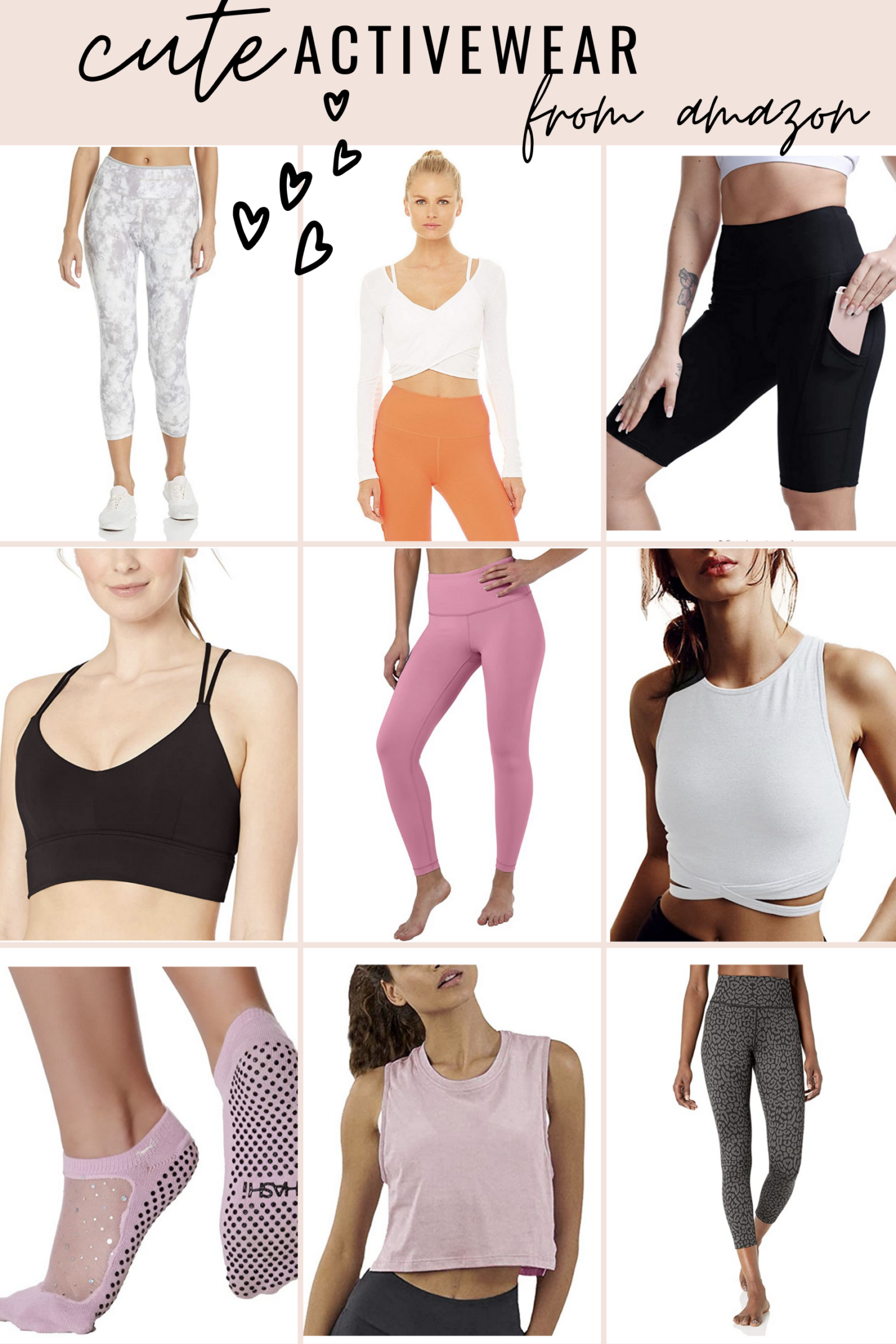 Marble Leggings • White Wrap Top • Black Biker Shorts • Black Double Strap Sports Bra • Pink Leggings • White Top • Pink Barre Socks • Pink Cropped Tank • Leopard Leggings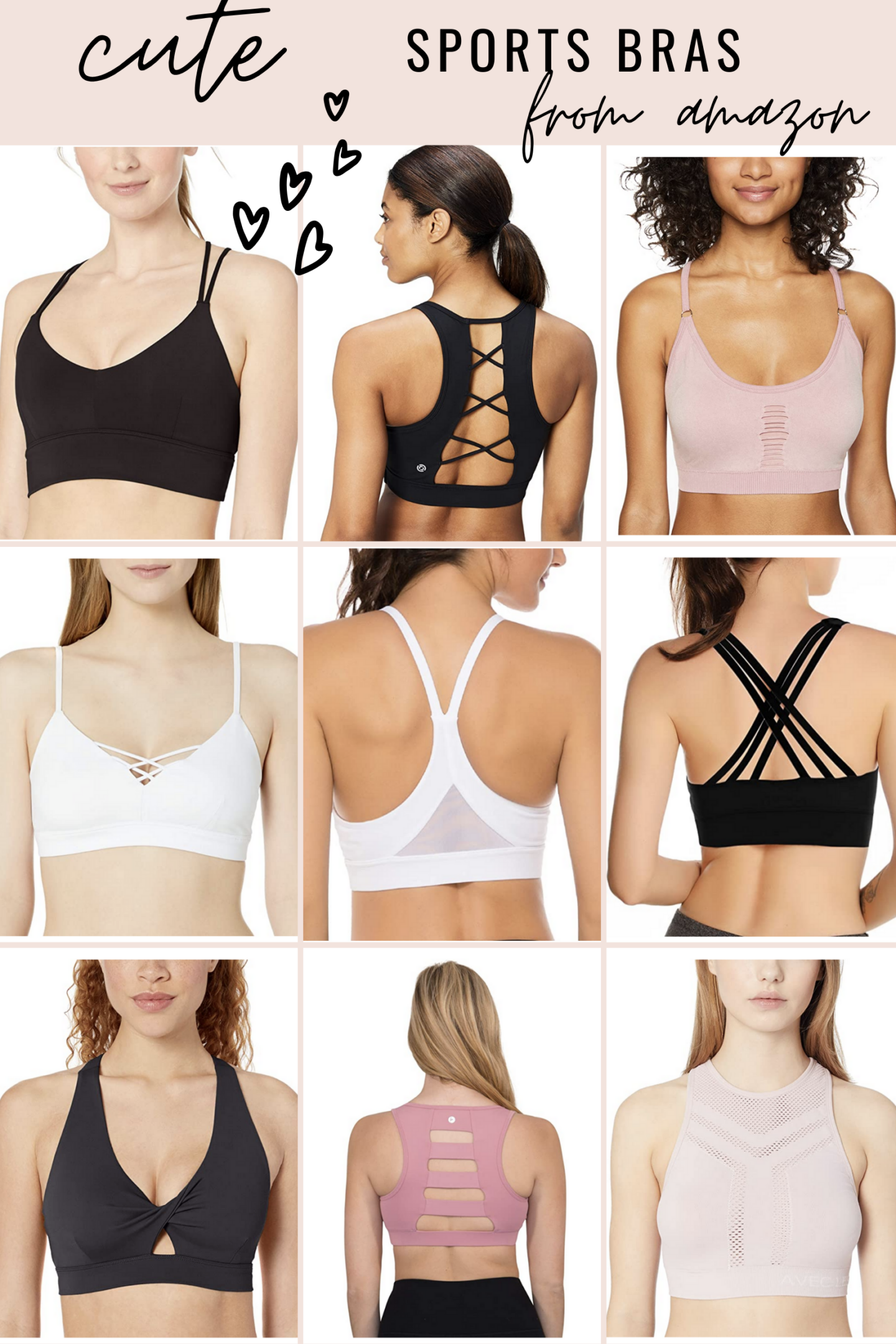 Black Double Strap Sports Bra • Black Ladder Back Bra • Pink Sports Bra • White Criss Cross Front Sports Bra • White Mesh Back Bra • Black Strappy Back Bra • Black Twist-Front Bra • Pink Cut-Out Bra • Blush High Neck Mesh Bra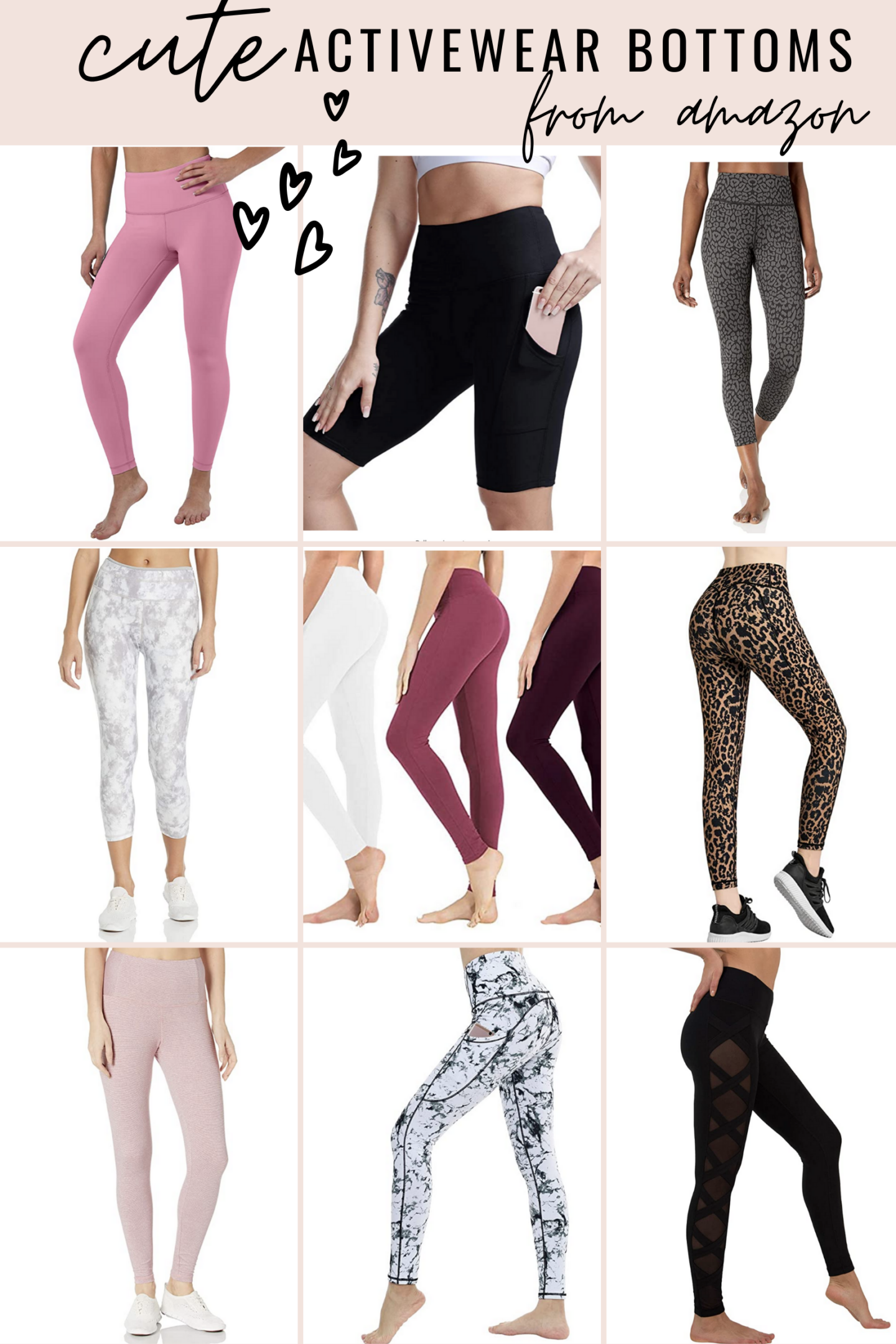 Pink Leggings • Black Biker Shorts • Leopard Leggings • Marble Leggings • 3-pack of Leggings • Leopard Leggings • Heather Pink Leggings • Black Marble Leggings • Black Mesh Leggings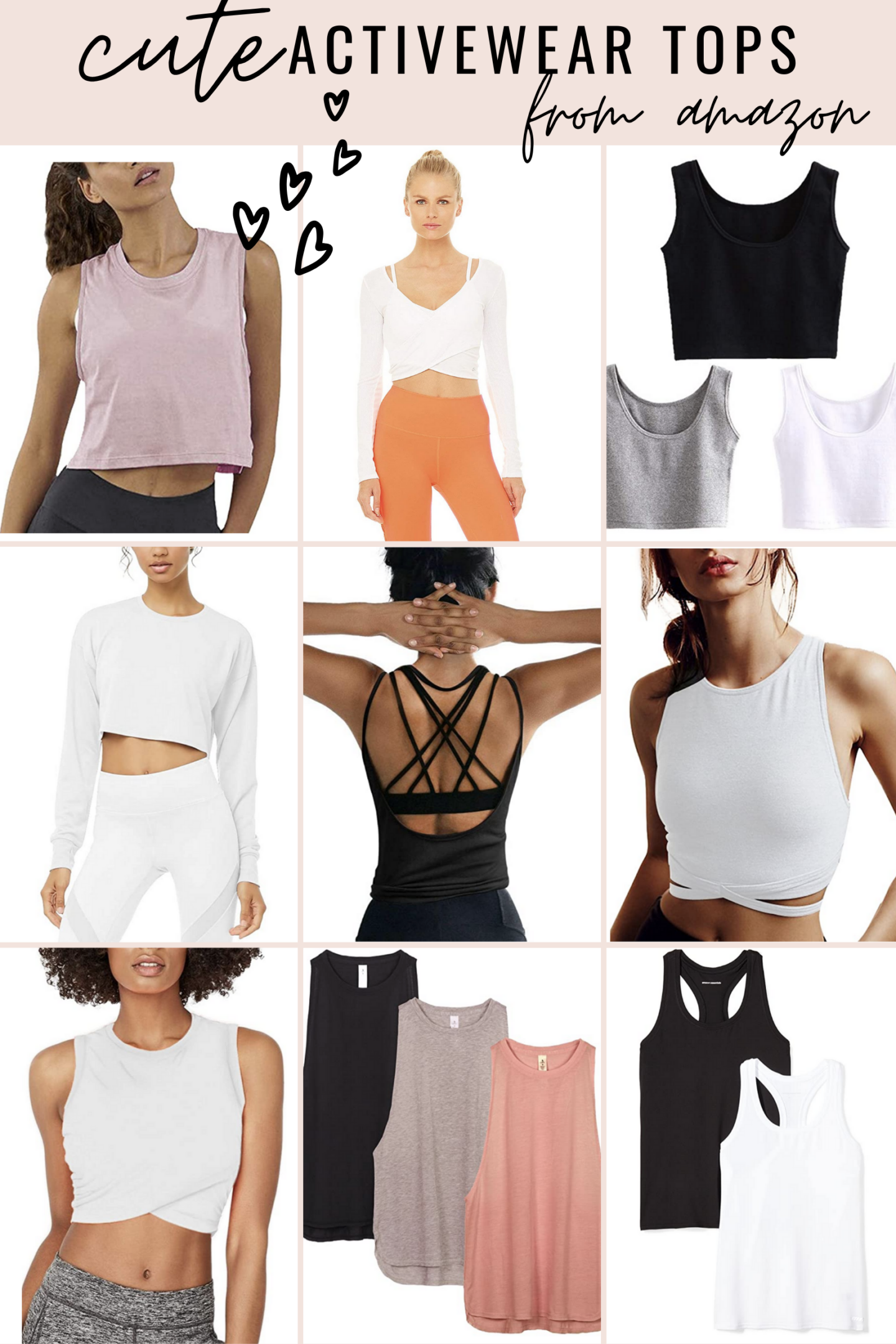 Pink Cropped Tee • White Wrap Top • 3-Pack Crop Tops • White Long Sleeve Cropped Tee • Black Strappy Back Tank • White Strappy Cropped Tank • White Ruched Crop Top • 3-Pack Draped Tanks • 2-Pack Racerback Tanks