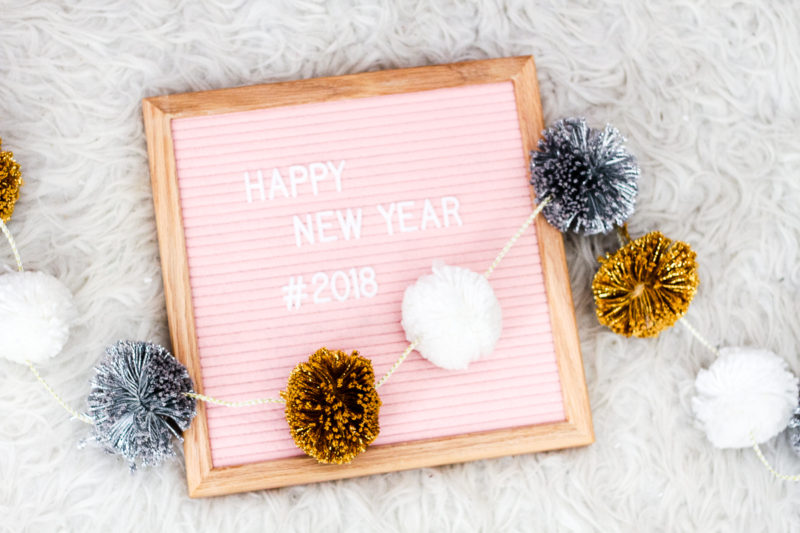 Happy New Year, loves! I hope that you had a wonderful New Year's Eve and are currently enjoying New Year's Day with the people you love the most! After a much-needed holiday hiatus, I'M BACK BABYDOLL! (ICYMI, that was a How I Met Your Mother reference… and if you got it, this is why we are friends. If not, it's ok, but we need to talk about your TV watching. Email me and I'll give you a list of shows to watch ASAP. Or maybe #futurepostidea?! )
As we close the door on 2017 and open it to 2018, I wanted to take a moment to reflect on the past year and on the year to come. Getting into the right mindset is so key to finding success in the new year. On my little break, I've been thinking a lot about the past year and what I've learned, plus set some goals for the new year that I wanted to share. The nicest thing about taking such a long break is that towards the end, I was absolutely itching to get back into it. Nothing like taking a break to remind you of how much you love to do what you love to do. Actually, I wasn't REALLY taking a full on break… I just didn't work on new blog posts, but I did work on some admin tasks, and you may have noticed that my logo has changed, and I tweaked a few things in my site design. What can I say, I couldn't stay away!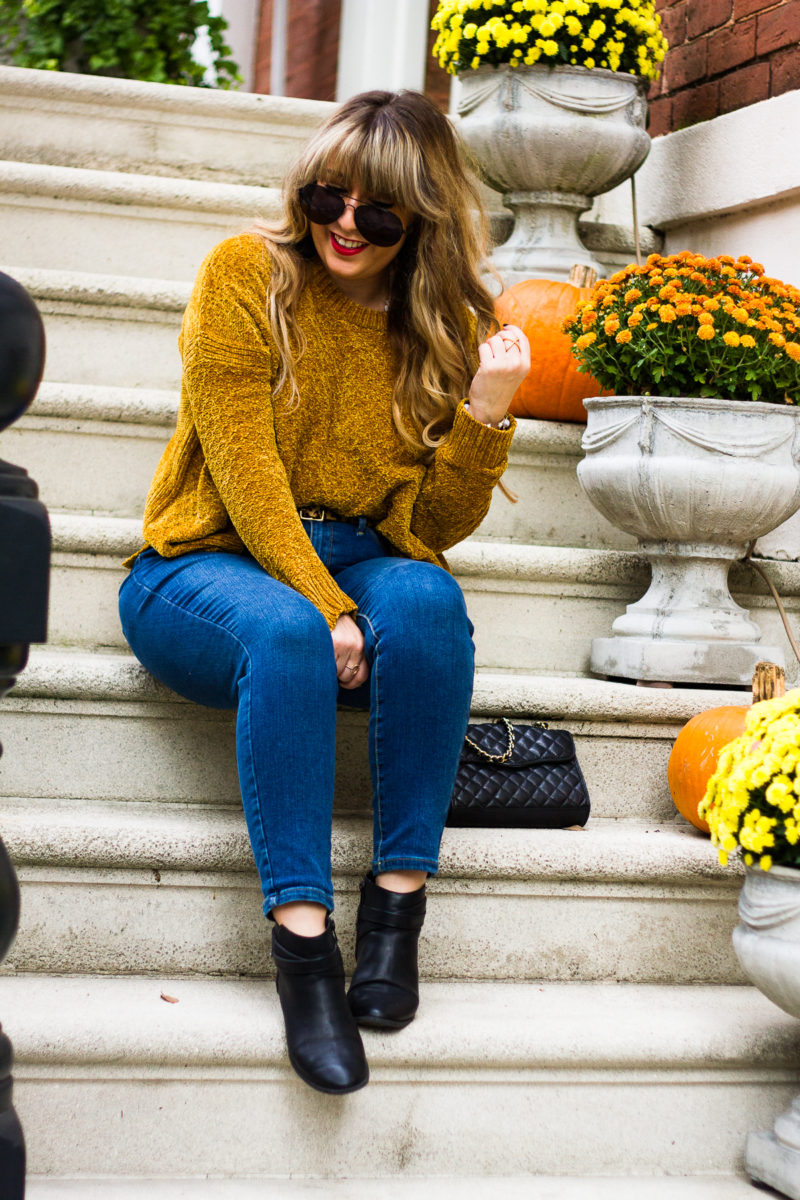 Lesson #1: Give yourself grace, but make sure you're pushing yourself.
2017 was a great year! I hit goals I had been aiming for, but missed some as well. This year, I learned that it's really important to consistently check in on the status of achieving your goals, and then being realistic, flexible, and giving yourself some grace if you miss them. At the same time, it's totally a balance. While you shouldn't beat yourself up about falling short of your goals, you still need to challenge yourself to constantly be pushing the limits and doing everything in your power to grow.
Lesson #2: Goal setting requires a roadmap with a game plan for how you plan to get there.
Setting goals is all well and fine, but ultimately, you need a roadmap for how you will get there. In 2018, I'm going to be more intentional about my goals and be more detailed in my plans on how to achieve them. It's really easy to say "oh, I want to lose 20 lbs," but how will you lose them? The weight won't melt off, you have to work at it. You have to set a diet and exercise plan, and set smaller milestones along the way to your endgame. Rewarding yourself as you hit these "mini-goals" is crucial to staying motivated. Maybe you have set financial goals for yourself like finally getting around to searching online for a life insurance policy that suits you and your family's needs. For example, if you are hoping to have more money in your savings account, you're going need to set a budget for the amount you want to put into your account every month. If you're looking to save for retirement, you may want to consider using a ROTH IRA calculator to help you make an informed decision when choosing the right retirement account for you. It's never too early to start thinking about your financial plans for retirement – it soon comes around quickly and you don't want to be left with nothing!
If you know that you are not very good at dealing with finances and are someone who purchased unnecessary items just for the sake of it, maybe for your sake, it may work out best if you get a financial advisor, who can help you manage your money in the right way. Soon, you'll have your financial life back on track and you will be well on your way to achieving your goals. Rome wasn't built in a day. Your endgame won't be either. (BTW, this applies to career goals, personal goals, health goals… it's true across the board!)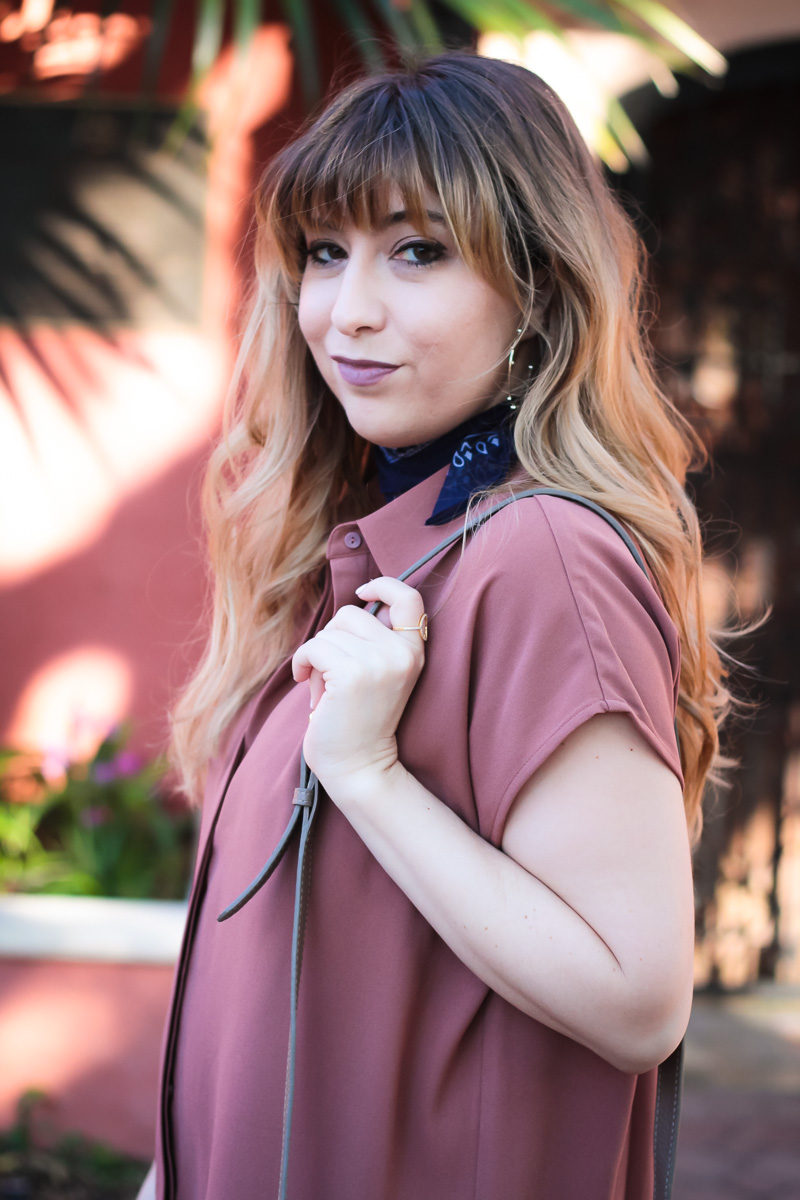 Lesson #3: Discipline is important… and it's something you have to train yourself in.
I struggle with self-discipline. I'll admit it. I have very little self control, Lord help me. But something I've learned is that discipline is learned. You can train yourself in it and the more you do it, the easier it is. They say it takes 21 days to make a habit. If there's something you need to discipline yourself to do… try it for 21 days. You have to consciously make it a priority until it becomes second nature.
Lesson #4: Sometimes you have to play the game.
There are times that you have to set aside your pride or your illusions of how things should be and do the things that need to be done. Standing up for what's right is admirable and necessary, of course. There are moral and other important issues we should NEVER compromise on. I'm definitely not talking about those things. I'm talking about the dumb preconceived notions we hang on to over trivial matters. Like… how I refused to embrace Instagram my first few years blogging. Sometimes we fall into the trap of thinking that things need to be a certain way when they don't. Sometimes, we stand in our own way, trying to prove a point that is stupid. Know when something is worth standing up for, and when it's just smarter to play the game. Some people live in a constant state of outrage. Don't be that person.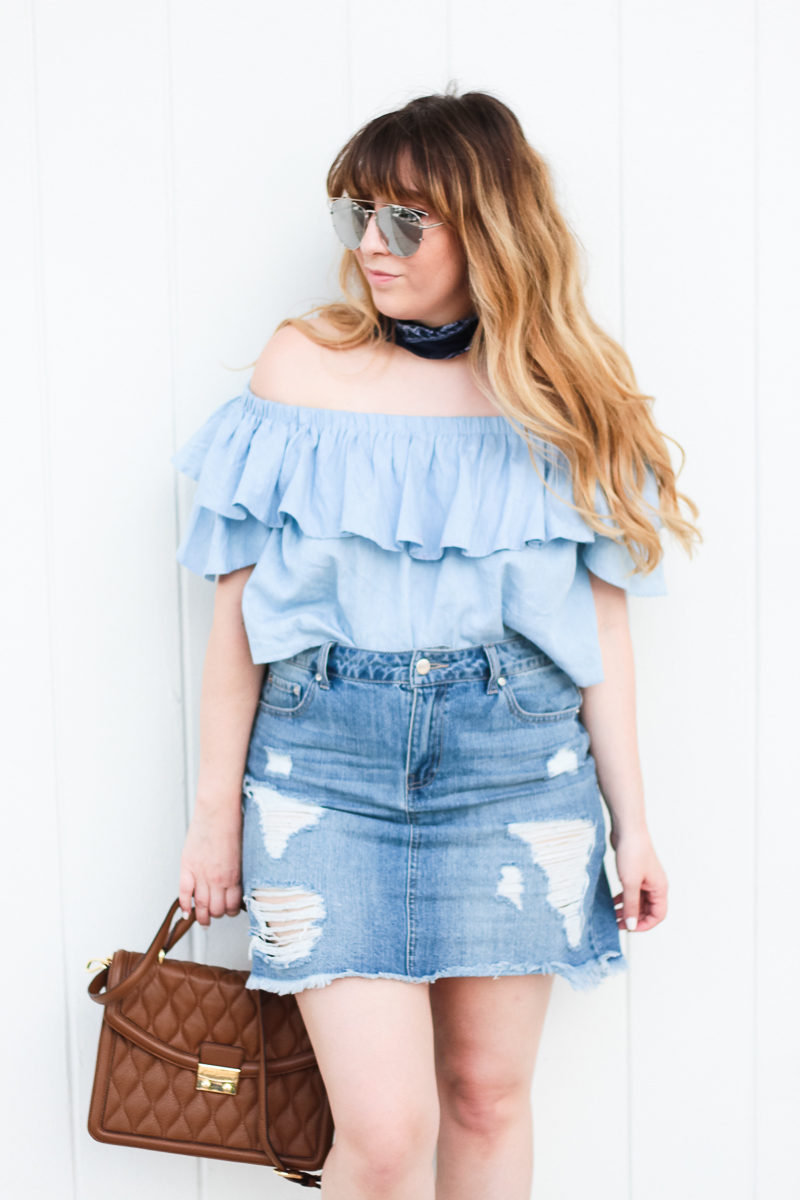 Lesson #5: The only things that get done are the things you schedule.
If you don't schedule time for it, you'll never find the time for it. If something is important, make sure that you are scheduling the time to do it. For example, I know a friend of mine who kept saying that she was going to try and increase her Instagram followers, by posting regularly and posting unique content. She wasn't able to do this organically, but she did look into sites like https://buzzoid.com/buy-instagram-followers/, where she was able to reach her dream target of 6,000 followers. When she told me, I was proud of her, as she did set out to accomplish her goals, even if it means going down a different route. If she didn't have this goal in mind, she may not be where she is now in the blogging world. It's all about finding something you want to achieve and sticking to it. Whether it's your daily quiet time, a coffee date with a friend, tackling the reading list you made last summer… pencil it into your calendar. This goes back to what I said about self discipline… make it a priority. There never seem to be enough hours in the day to tackle all the things i'd do if I could. Scheduling time for them really helps you to weed out the things that matter most.
New Year's Goal #1: Get out of my comfort zone more.
I think I played it safe in 2017. I bailed on too many events, stayed in way more than I should, and didn't take a lot of chances with my work. In 2018, I want to challenge myself in a lot of areas both professionally, personally, and in terms of… wait for it… fitness. Yes, 2018 will be the year that I work out again lol!
I also want to be more intentional with the types of posts I do on the blog, dedicate more space to personal issues and expanding into more video content and lifestyle posts. One of my favorite things about blogging is the endless possibilities.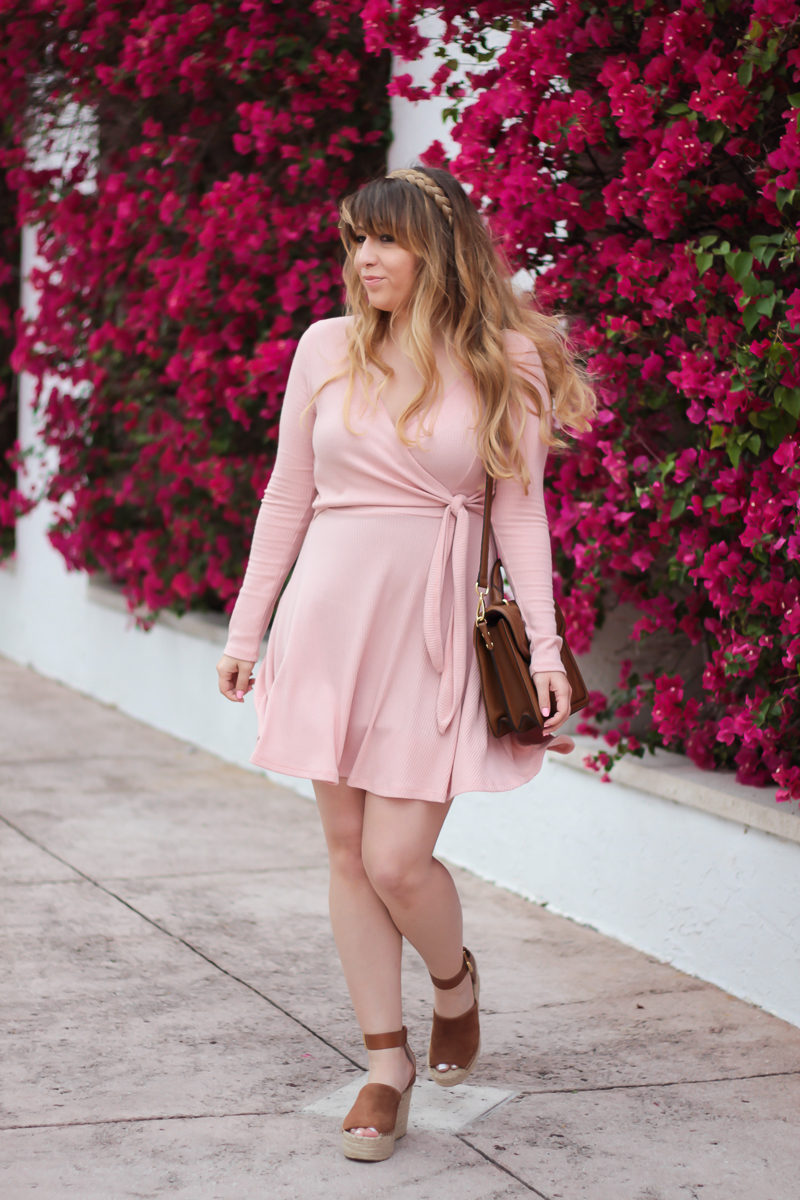 New Year's Goal #2: Train myself to be more disciplined.
Inspired by lesson #3, I am making self-discipline more of a priority in all areas of my life. That means working out, being more organized, getting on a schedule. I think finally getting myself on a schedule will be the key to the whole self-discipline thing. I'm going to try using the Pomodoro technique to tackle my to-do list. In case you've never heard of it, basically you work in 25 minute increments. You can download a Pomodoro timer to help. So, what you do is work for 25 minutes straight. (Each 25 minute block is called a Pomodoro) No distractions. After 25 minutes, you get a 5 minute break. After 4 Pomodoros you get a longer break, between 15-30 minutes. This technique is supposed to be especially good for creative work or long projects. So, I will be using a combination of scheduling and the Pomodoro technique to get myself trained to focus.
In terms of blogging, I've really struggled with this. I've been reevaluating my posting schedule and I really struggled to keep up in 2017. I think I got it in my head that as a full time blogger, I need to be churning out content 5 days a week, which really, has been difficult for me. Because of that, I think my consistency has suffered. Going forward in 2018, I want to test out a different posting schedule. You can expect new posts on Monday, Wednesday, and Fridays. I will be adding video content on Saturdays. I hope that by cutting back on my number of posts, I can produce higher quality, more long form posts instead of constantly struggling and feeling behind. Hopefully this will also leave more time for working on Instagram and also for the administrative tasks that so often fall by the wayside.
New Year's Goal #3: Get more aggressive about that $$$
In 2018, I am stepping up my financial goals. I've seen my friend getting joslin rhodes financial help and services and it made me realize that I've been missing out because I've not been focussing enough on my finances and savings. Earlier in the holiday season when I was setting my goals for the new year, I decided that I wanted to DOUBLE my income for next year. I also want to look into the best stock brokers south africa has to offer and step up my investment game. Ever since I started looking at my bucket list and seeing all the things that I wanted to achieve, I thought more about my finances. I get that having money will allow you to do a lot of things that you've always wanted, but it shouldn't be something that you stress about. Plus, with sites such as Smålån, where you can apply for a small loan, it is always important to remember that money is something that comes and goes. It's what you do with it that makes the difference. But saving is important though for your future. That is definitely no easy feat, let's get real, but it's definitely achievable. As a blogger, I've never been too proactive about pursuing sponsored posts on my own. I've only really taken on collaborations from brands who have come to me, and only accept the opportunities from brands I love and use in my everyday life. In 2018, I want to be more proactive about reaching out to the brands that I love for paid collaborations for the things I already talk about anyway.
New Year's Goal #4: Finally get myself organized.
Confession: right now, my bedroom and home office are a total and complete disaster. Today's goal? Getting myself organized. I have two large walk in closets that are totally full of things I never wear. In the new year, I definitely need to get rid of stuff and declutter. I think this extends to my mental state too. Getting clear on my goals, plans and schedule for the new year, like I've mentioned before. My mom always says that your bedroom is a reflection of your inner life… when it's a mess, you feel like a mess. When it's all in order, you feel good. I really hope that's not true because my room is a total wreck right now!!
New Year's Goal #5: No more gossiping.
I read this in someone else's post of New Year's Resolutions, and it really stuck with me. I am totally guilty of this, I love some juicy gossip… and it has to stop. It just isn't nice and it isn't something Jesus is down with and I shouldn't be doing it. I find myself doing it mainly re: other bloggers, which also means that I am just spending way too much looking around at what other people are doing. This year, I'm going to stay in my own lane, keep my eyes on the prize, and keep my mouth shut.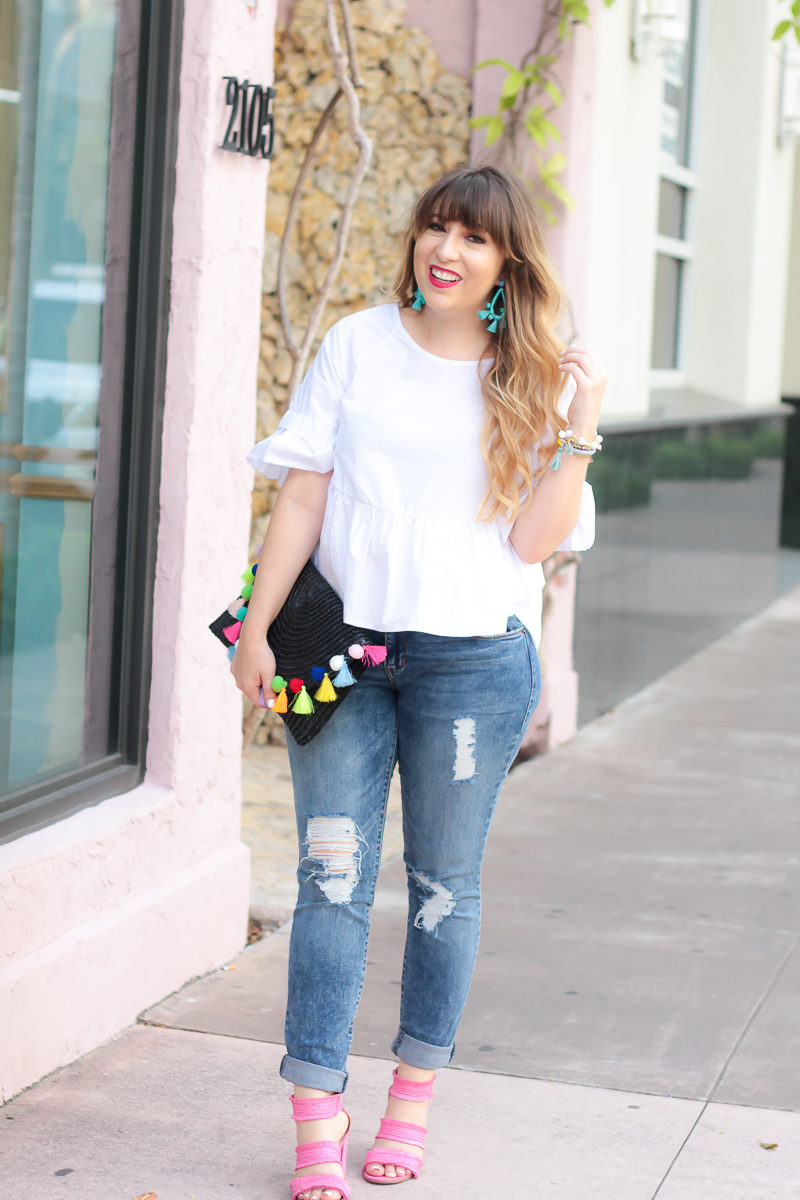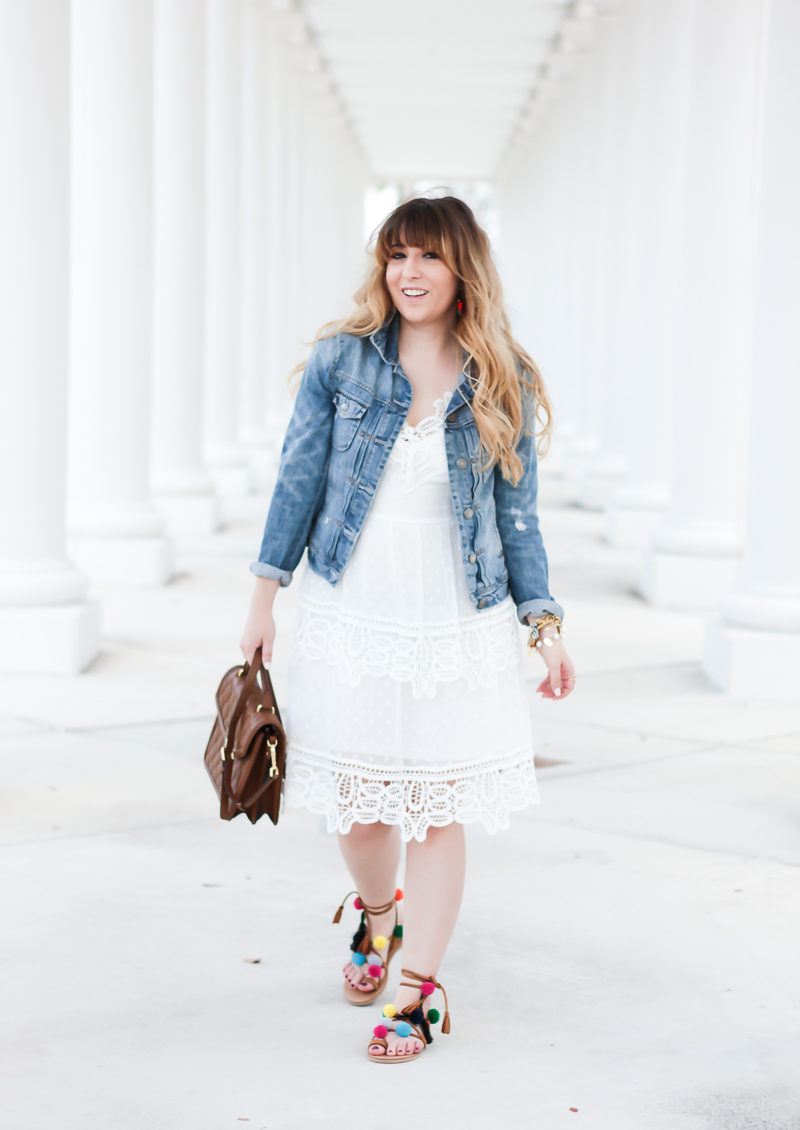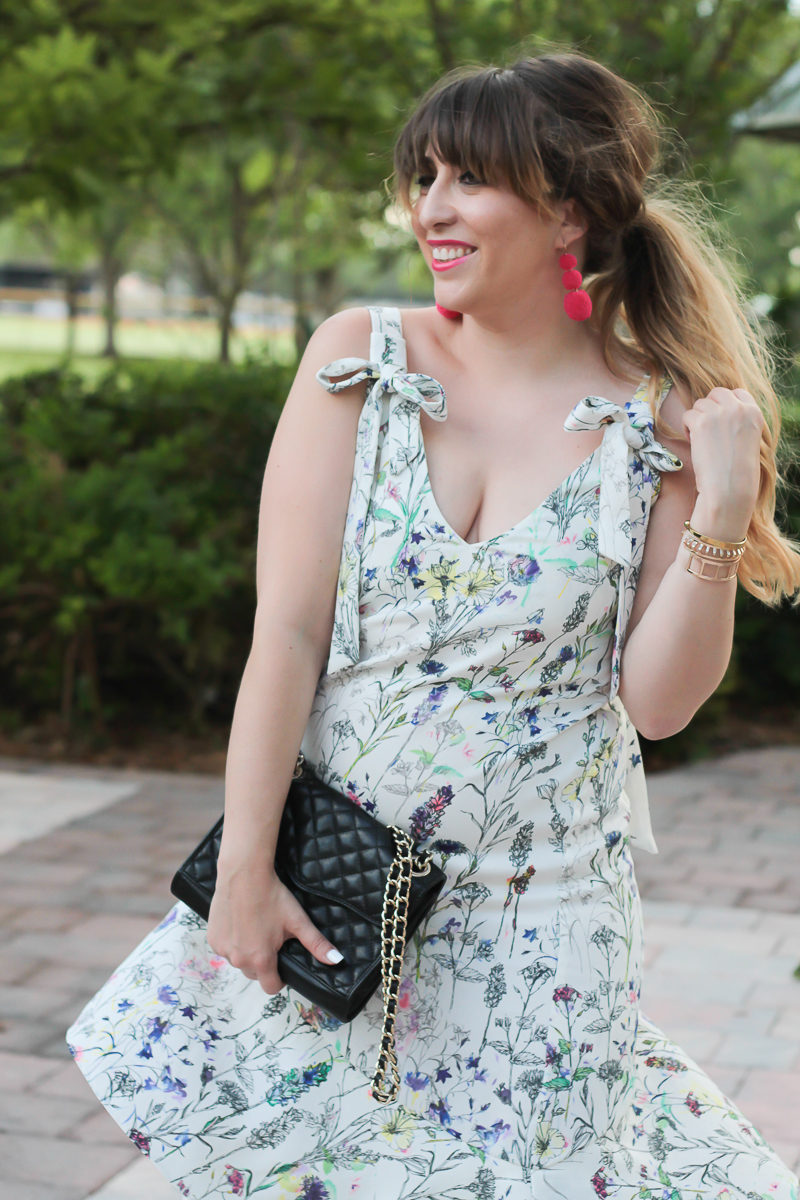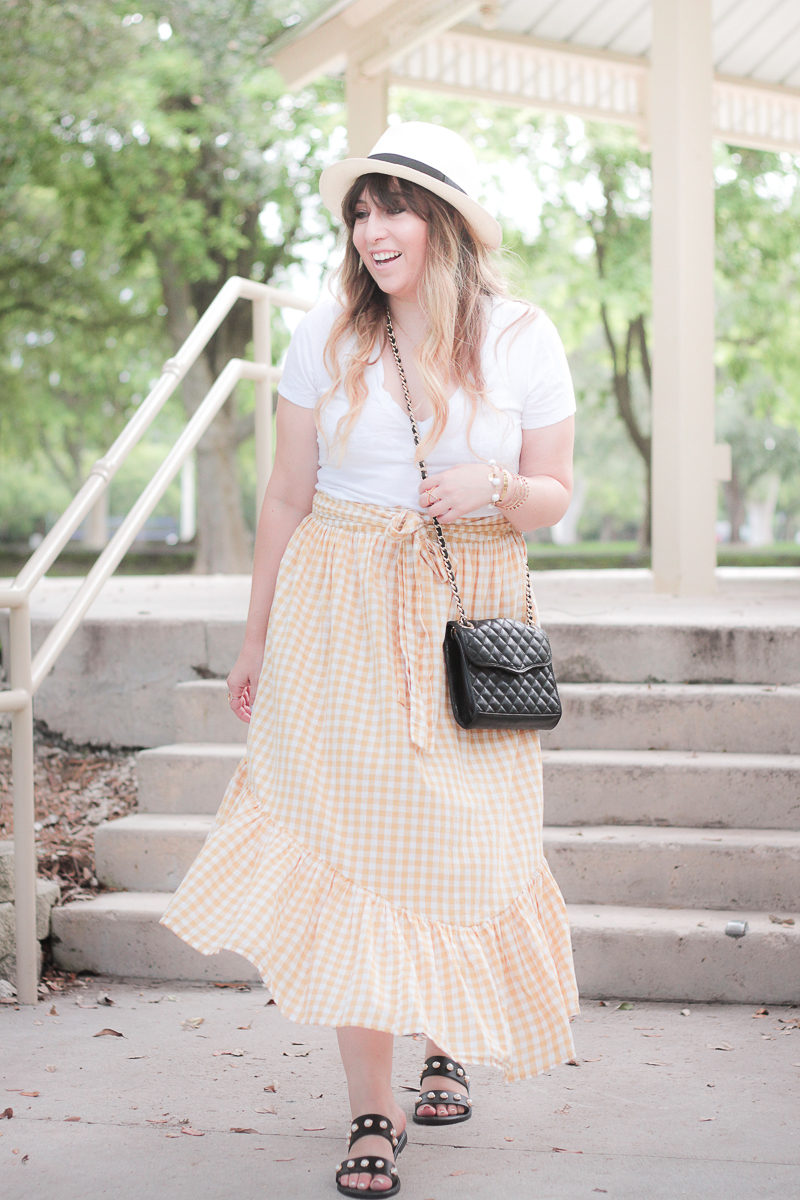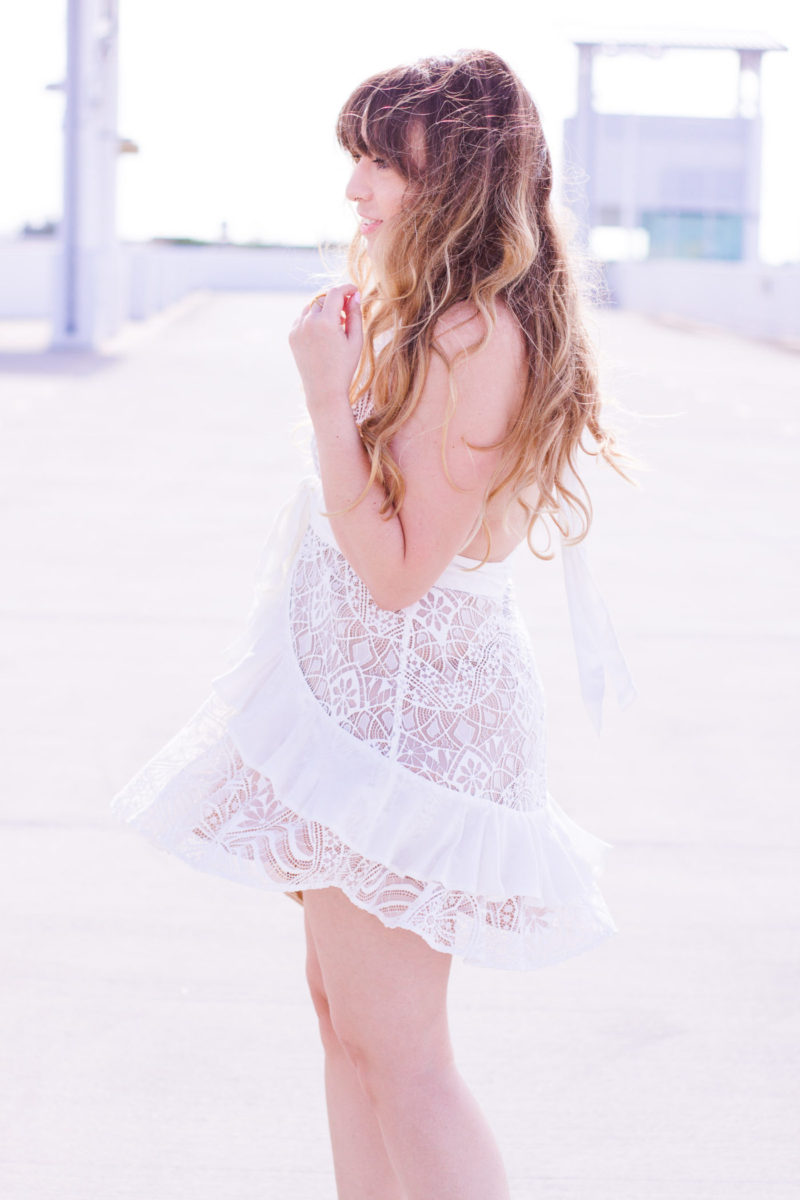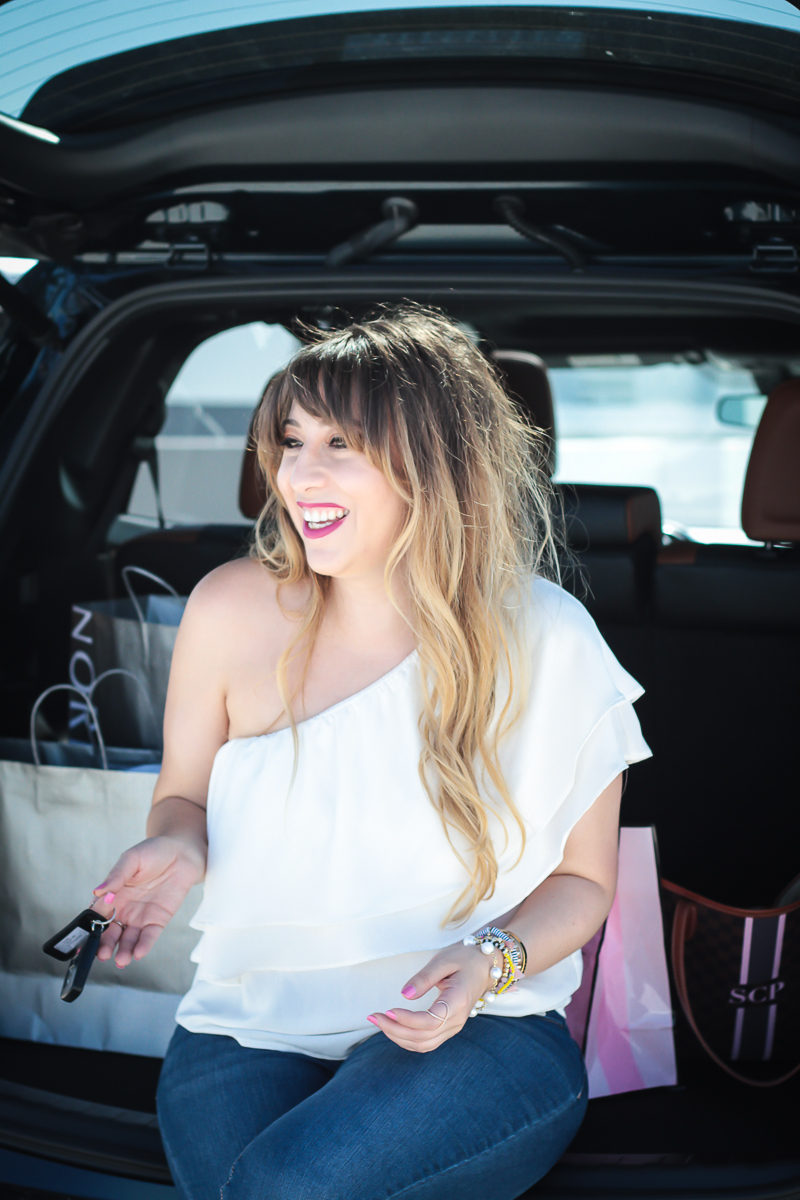 I'm excited to tackle the new year. I feel like there's something therapeutic about January 1st. You just feel like you have a clean slate, a new beginning. I hope you're starting 2018 in a good mental place, and that you have your goals set. If not, I encourage you to sit down and think them through. It'll really help you start the new year on the right foot!
Thank you so much for your support in 2017! It's meant the world to me that you visit the site, leave such thoughtful comments, and are always so supportive. I'd love to know– what goals are you setting for yourself in the new year? What lessons did 2017 teach you? Leave a comment below and let me know.
Love you!
xo Steph